Newest Listings - see Categories on left for Complete Inventory
John Deere 270C LC Excavator Specs
Product Description
John Deere 270C LC Excavator Specs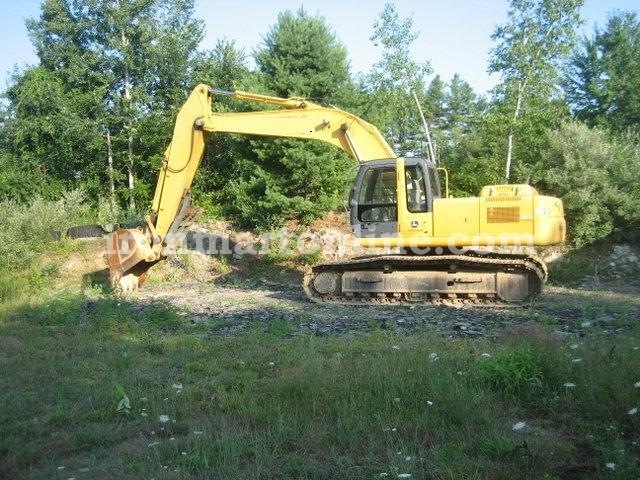 Deere 270C LC Specs / Operation
The John Deere 270C LC excavator
has a powerful EPA Tier II
turbocharged 177 HP John Deere 6068H
air cooled 414 cu in. (6.8 liter) engine.
Its hydraulic system is powered by
two variable displacement axial piston main pumps
that each have a 57.9 gpm maximum flow rate.
It features hydraulic track adjustment,
and is rated for 56,074 pounds of drawbar pull.
Depending on shoe type employed,
the 270C LC has a ground pressure
that ranges from 5.83 to 7.5 psi.
In standard configuration
(1.75 cu. yd. 42" GP bucket,
12'4" arm and 13,468 lb. counterweight),
the machine's operating weight is 62,870 pounds.
Its transport dimensions are 34'x11'x11'2" (LxWxH).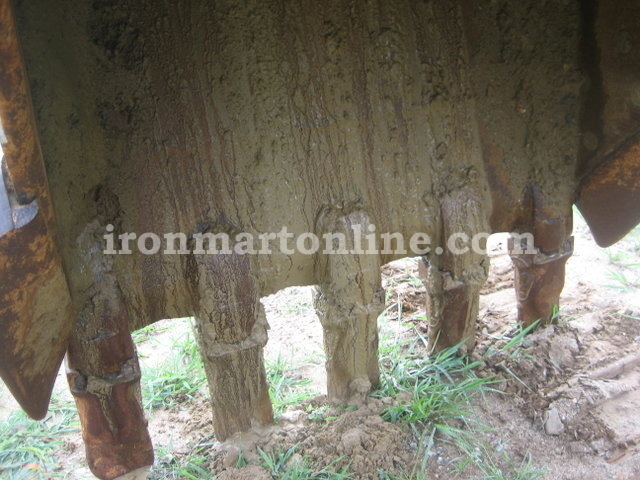 Deere 270C LC Specs, Bucket Choices
A range of buckets are available,
ranging in size from 24 to 72 inches
and ranging in function from general purpose
to ditching, heavy-duty and severe duty.
Capacities range from .95 cubic yards
to 2.03 cubic yards (heavy duty high capacity).
The range of sizes and functions gives you several options
for the kinds of materials the 270C LC can handle,
inluding earth, clay, rock, sand, gravel, peat and coal.

---