Description
1965 Autocar Single Axle HD Dump Truck used for sale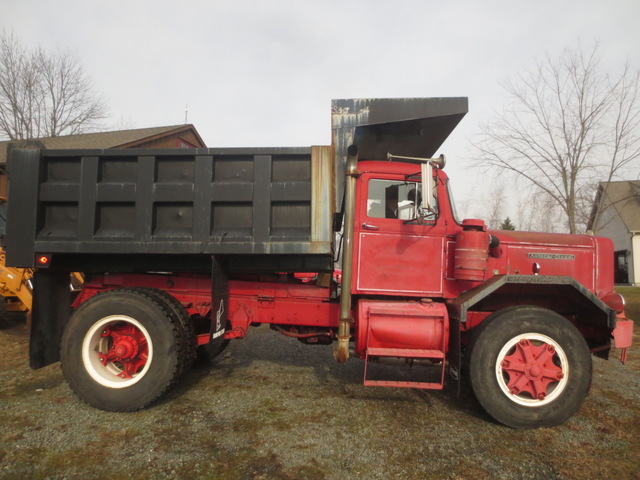 Used Dump Trucks
Autocar Truck Specs
This Autocar started out as a heavy haul tractor from Massachusetts, and has heavy duty specs to match. It has a double frame, and is powered by a 220hp Cummins NH diesel that has 134,152 miles. The transmission is an Autocar 8051D with overdrive. The current owner has had the truck for eight years, during which time he's primarily driven it to truck shows, and used it in antique equipment shows.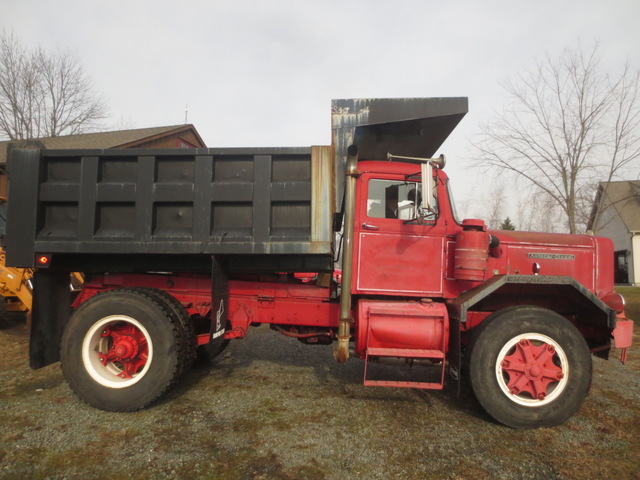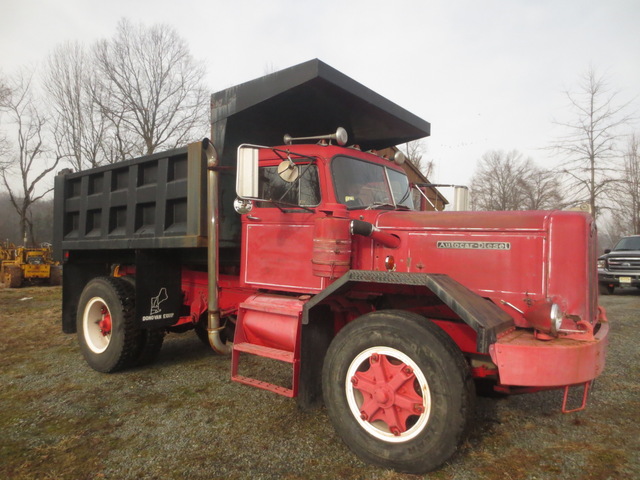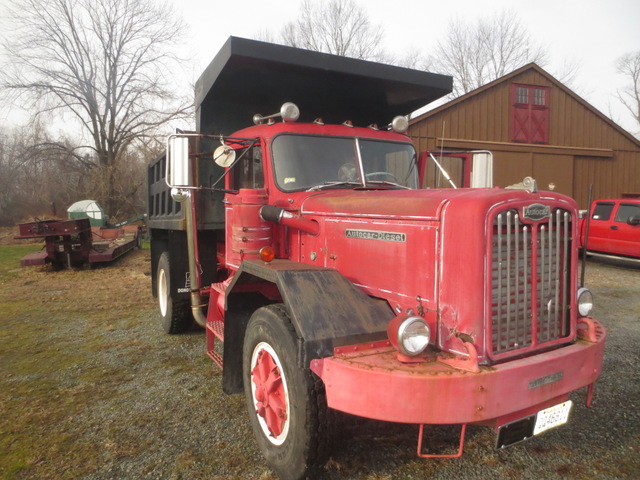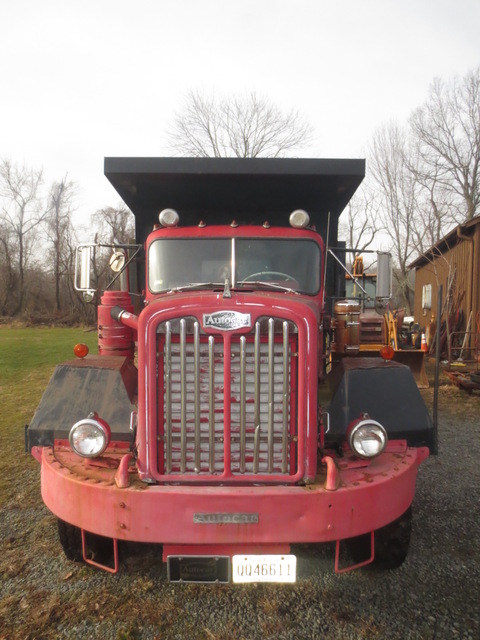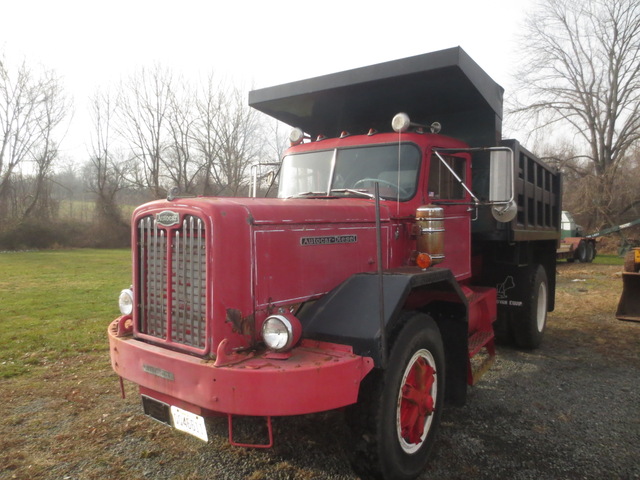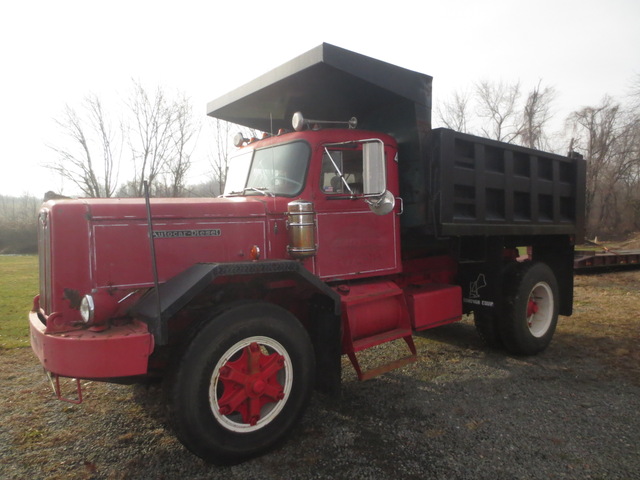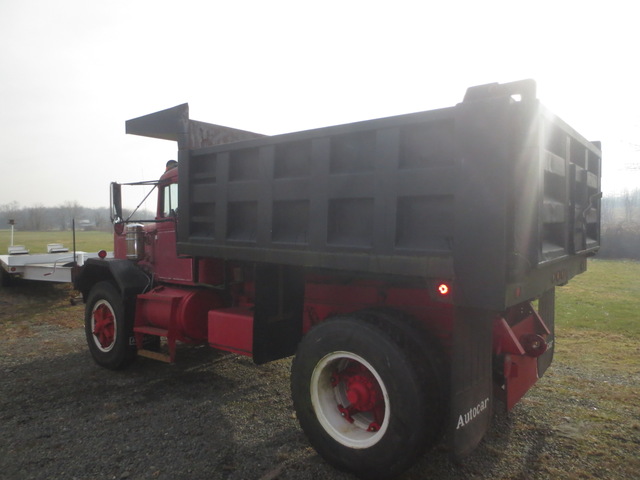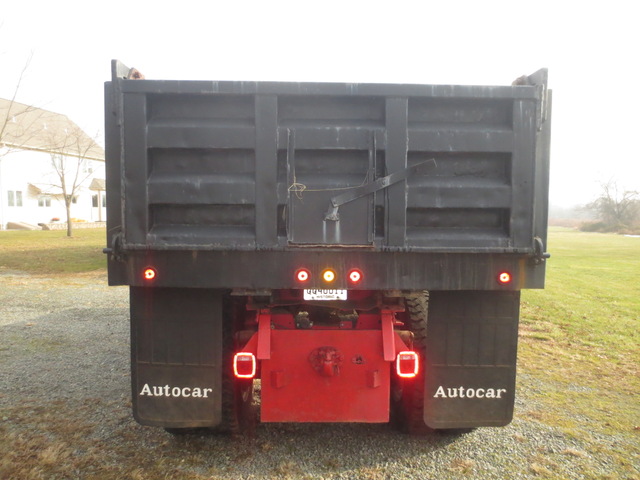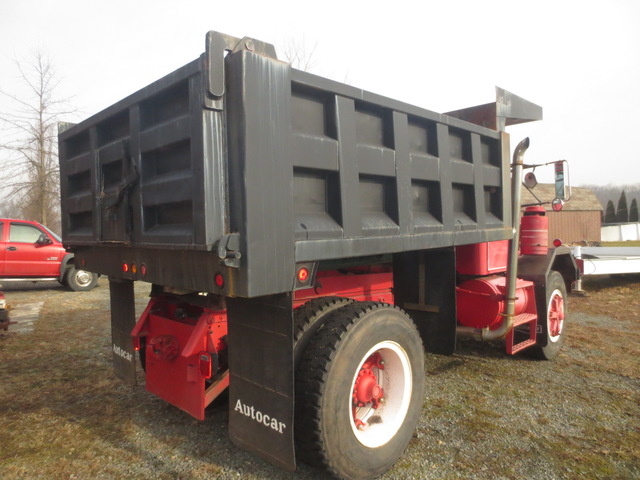 Heavy Duty Dump Body
The dump body is just as heavy-duty as the truck that carries it. It's a Super Duty Steel Donovan with a 12" single chute on center floor gussets. Lift power comes from 40,000Lb twin cylinder pistons, and the bed is 10 feet 5 inches long by 8 feet 6 inches wide with sides that are 3 feet high. It's a very solid dump body.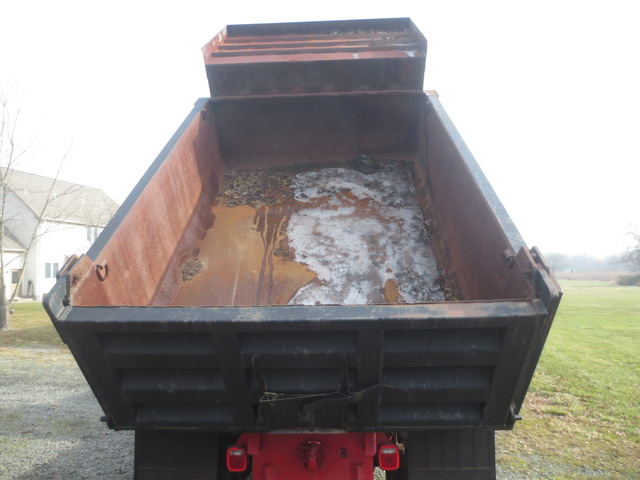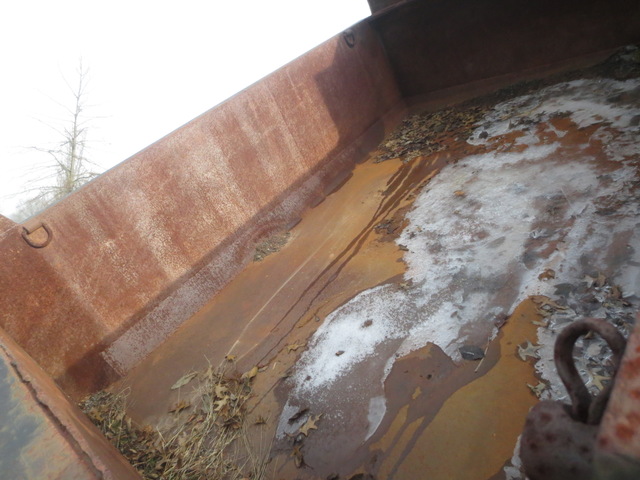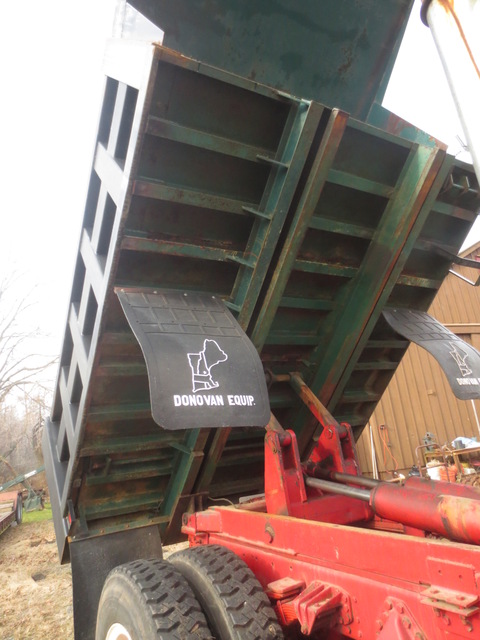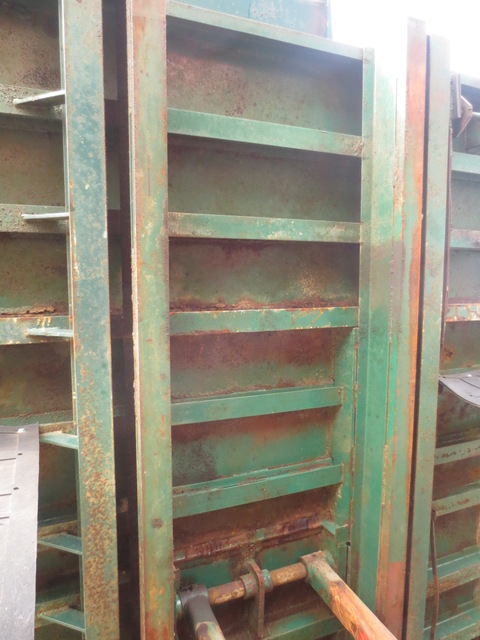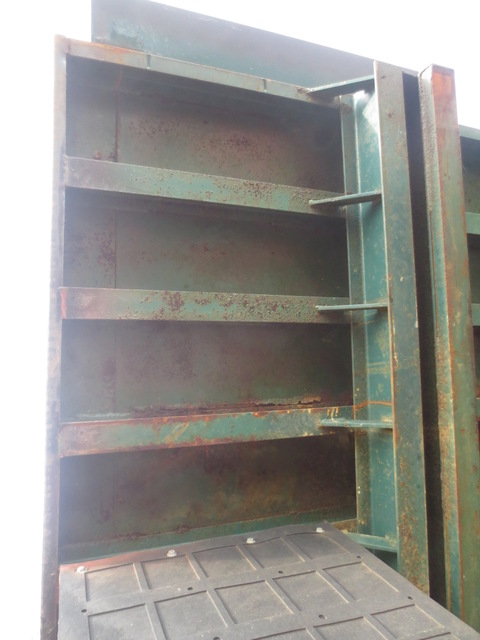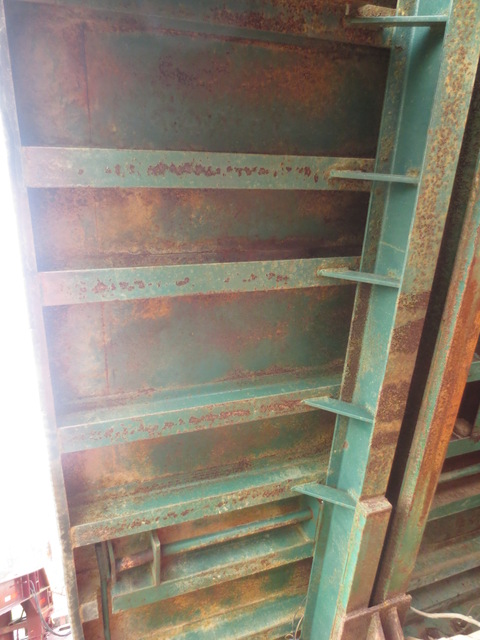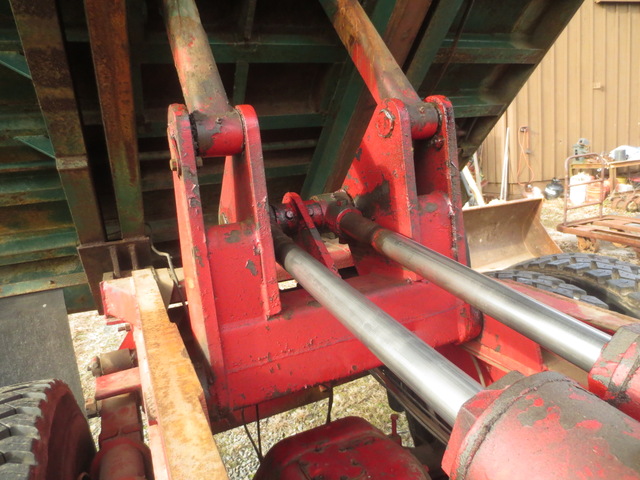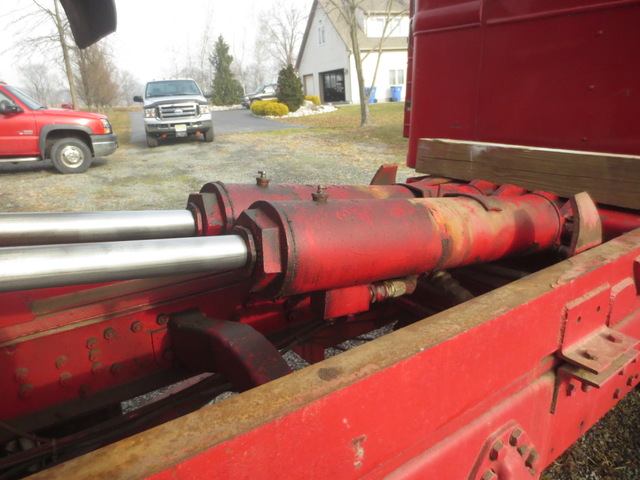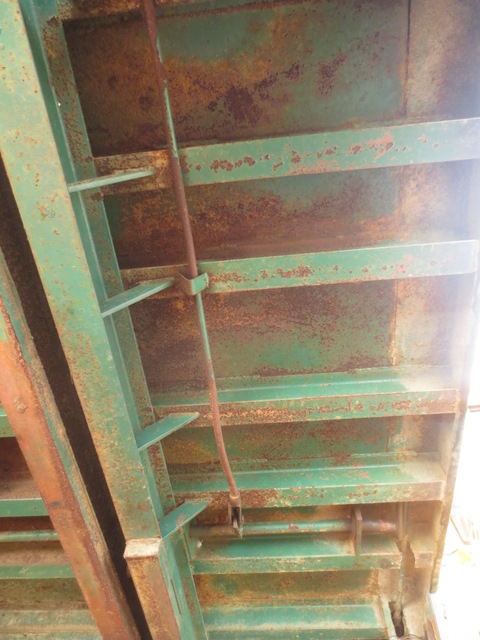 Autocar Truck Tires
This single-axle truck's tires are 11x24 tube type tires that are in excellent condition.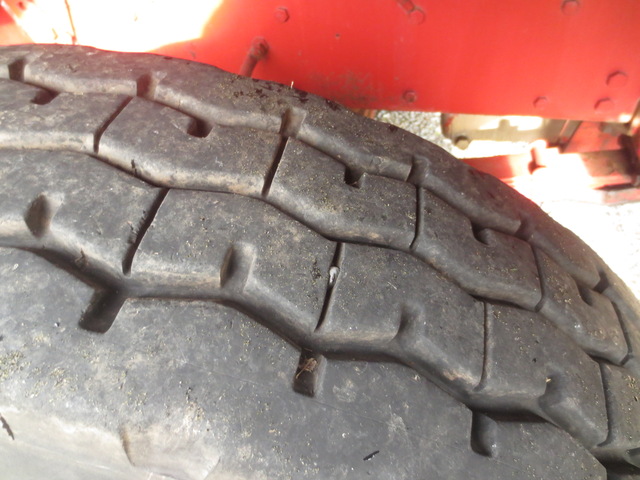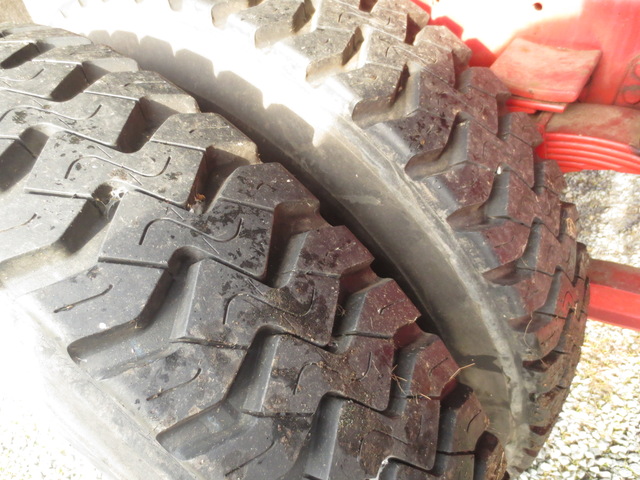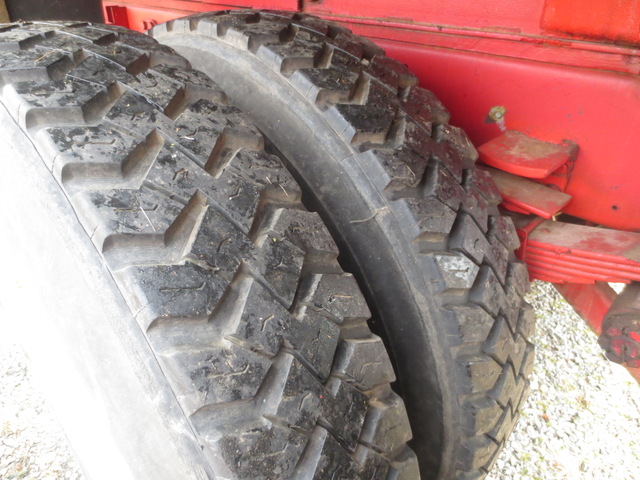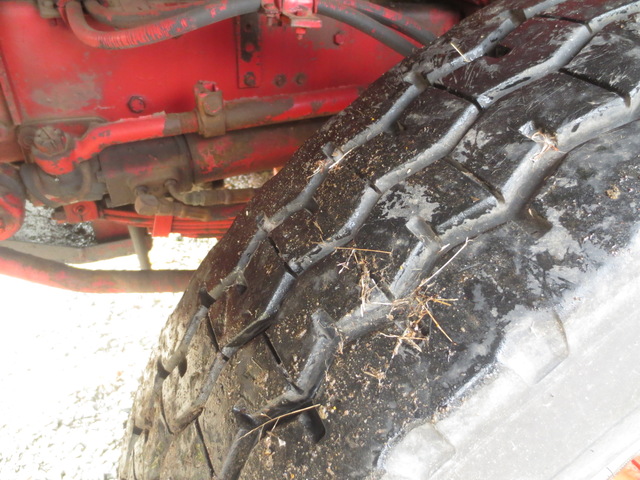 Truck Condition
Cab Condition and Rust: Yes, it's an Autocar truck, and an exceptional one, at that. But let's face it, as you'd expect from a 48-year-old workhorse, the cab body is showing some rust. The owner has several of the replacement panels taken from another Autocar cab.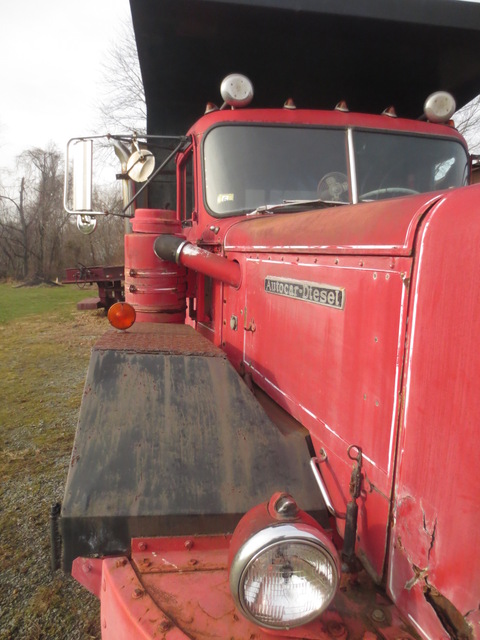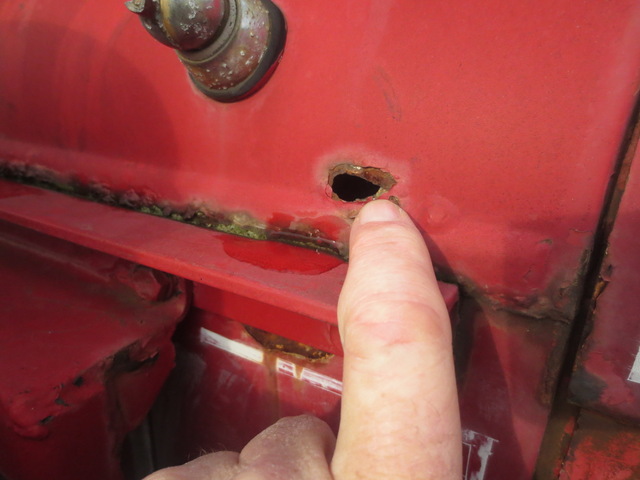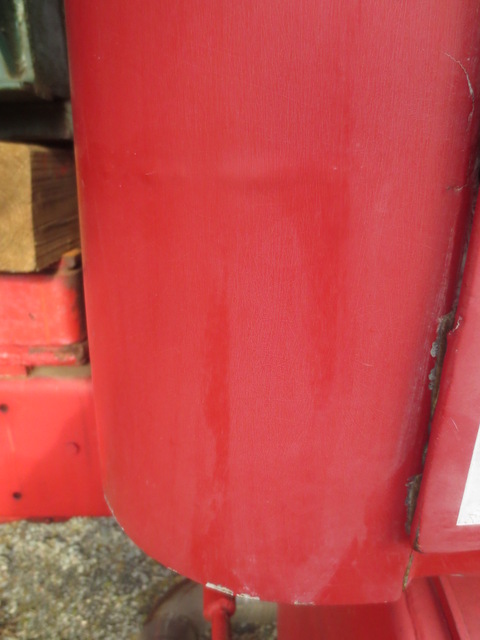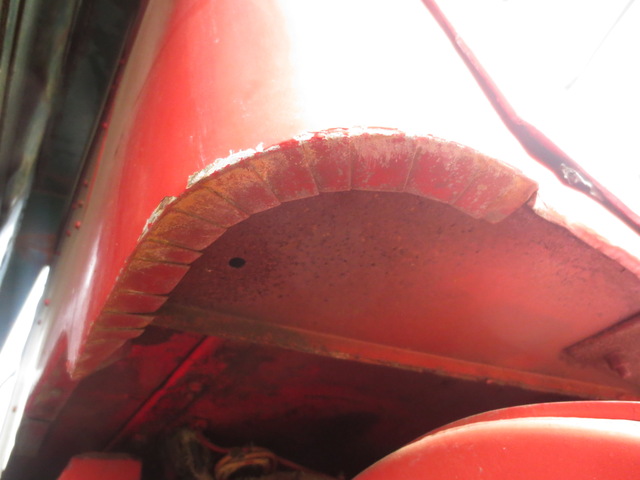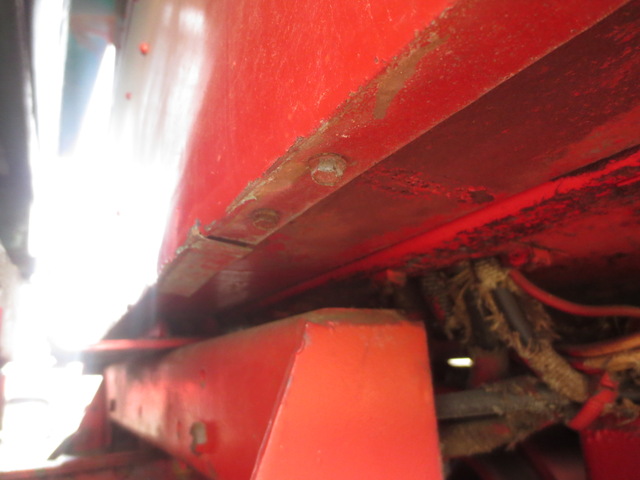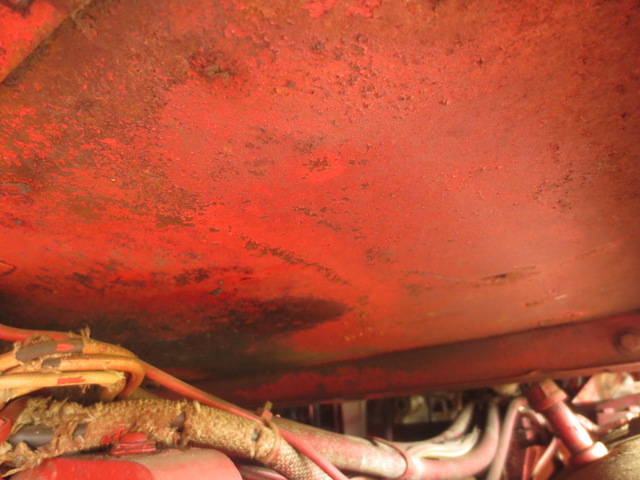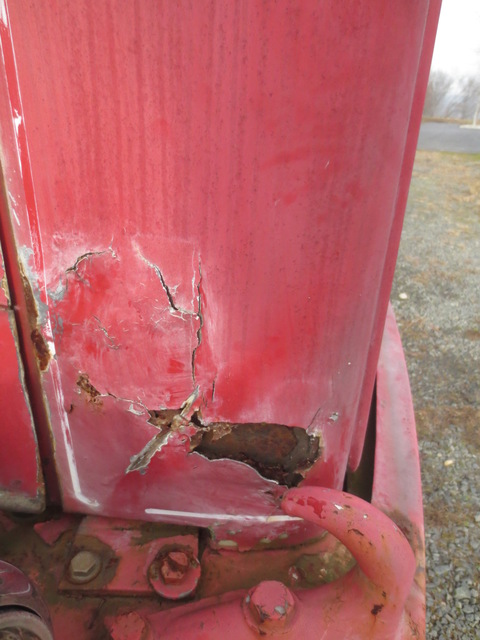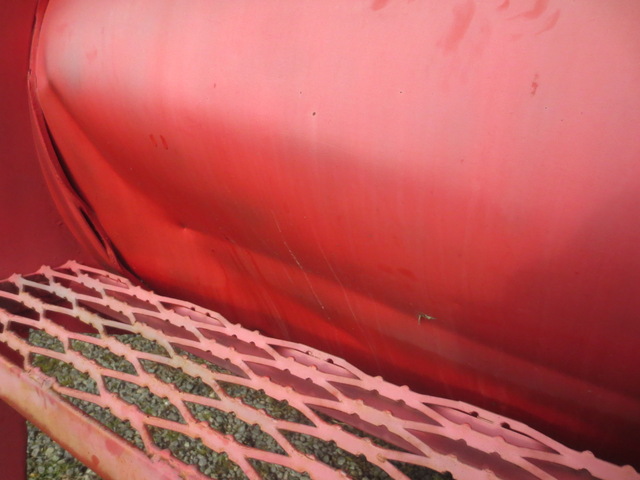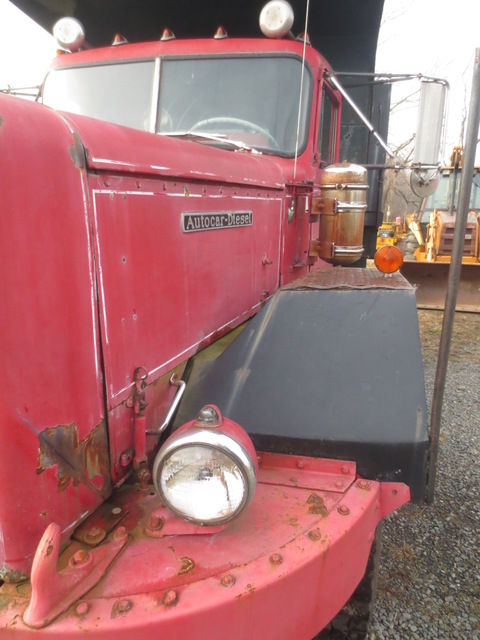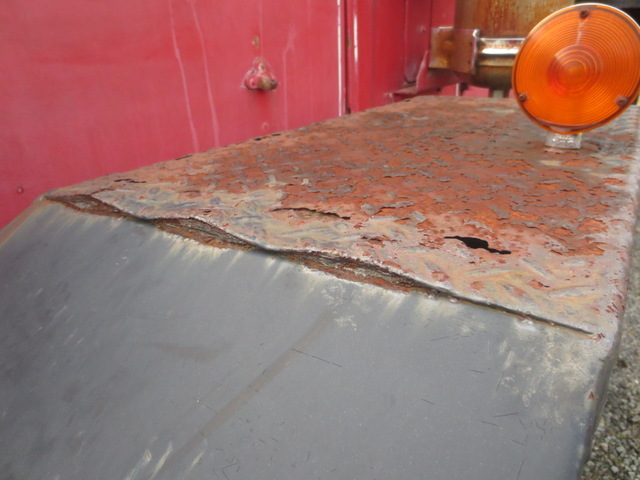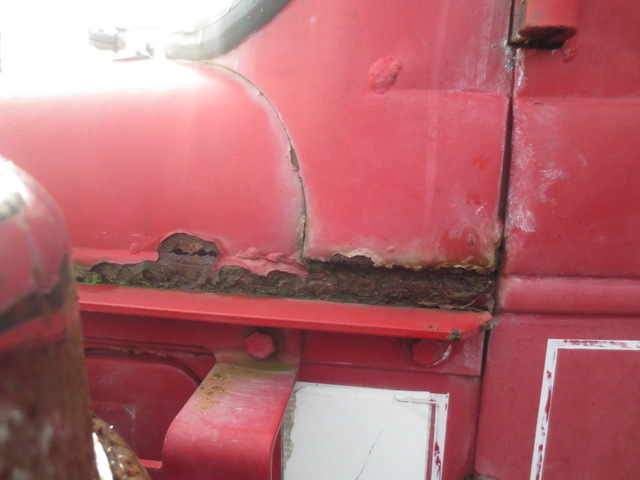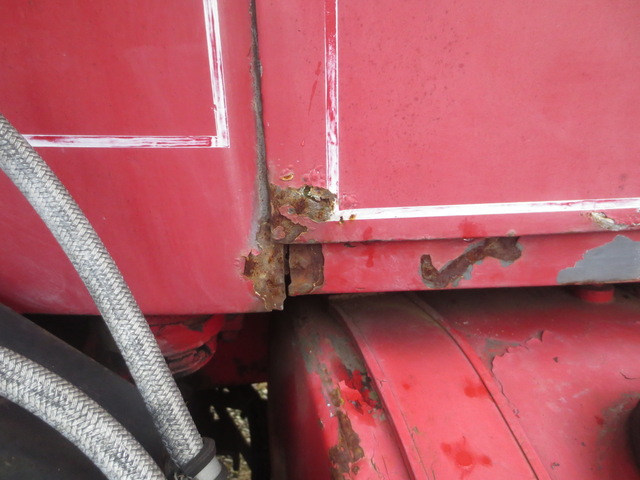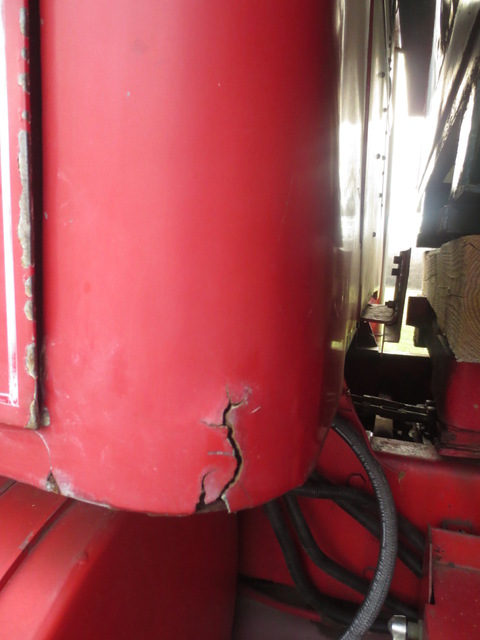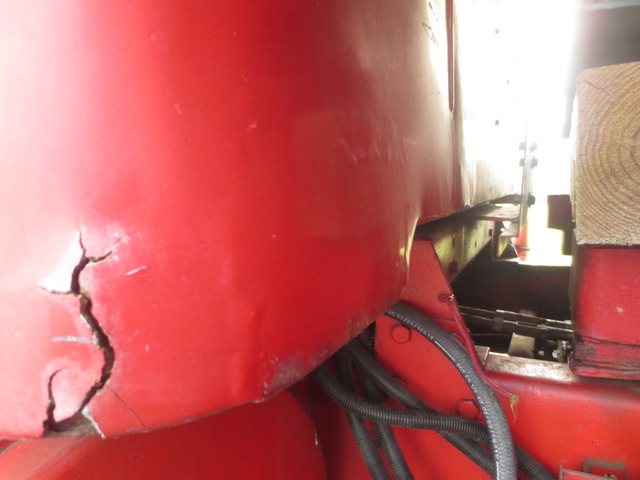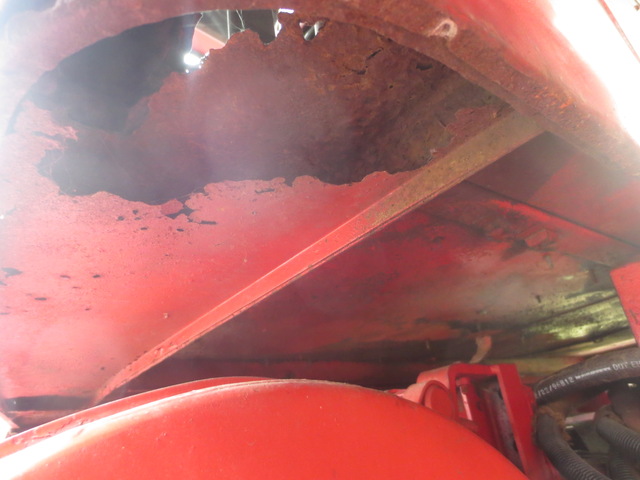 Autocar Engine and Cab
Engine, Trans and Inside cab: This Autocar's 220hp Cummins NH diesel runs incredibly strong. This truck doesn't have a jake brake, but does have an autocar 5x4 trans with overdrive. She'll do 62 miles per hour without breaking a sweat. While the famous ivory steering wheel does have some cracks, all of the gauges are fully operational.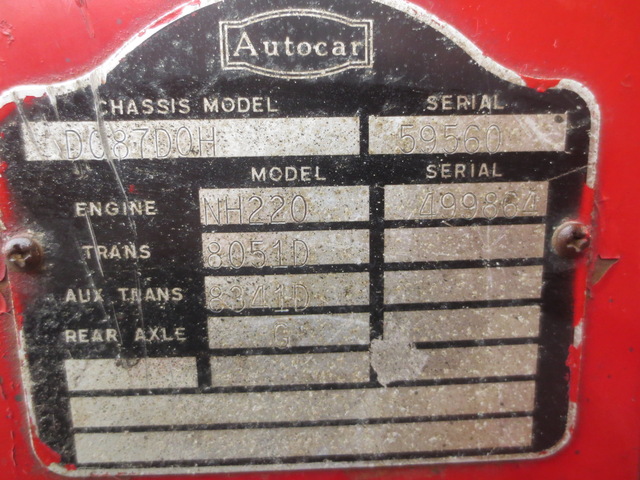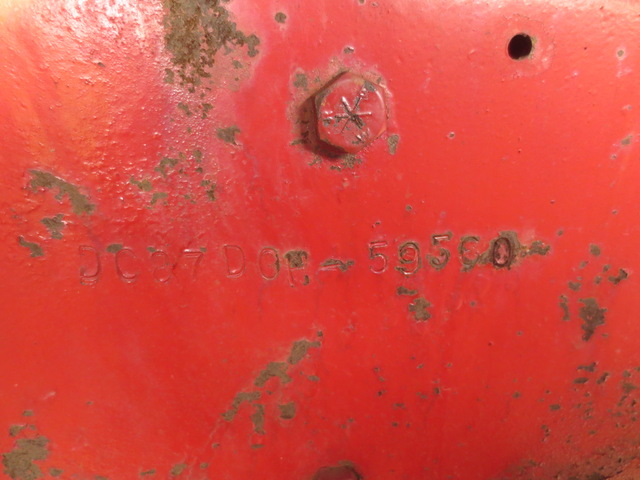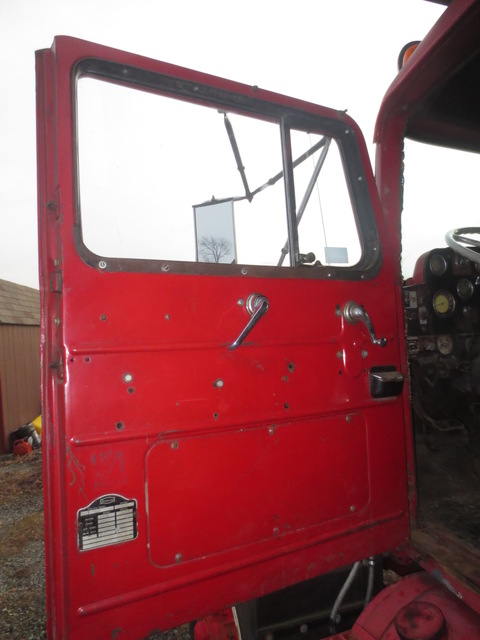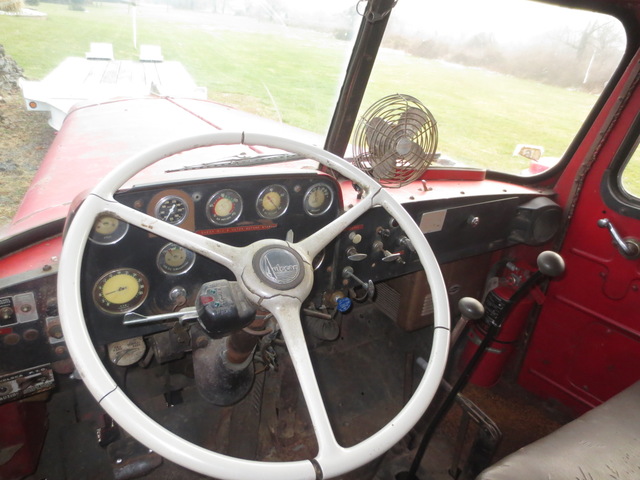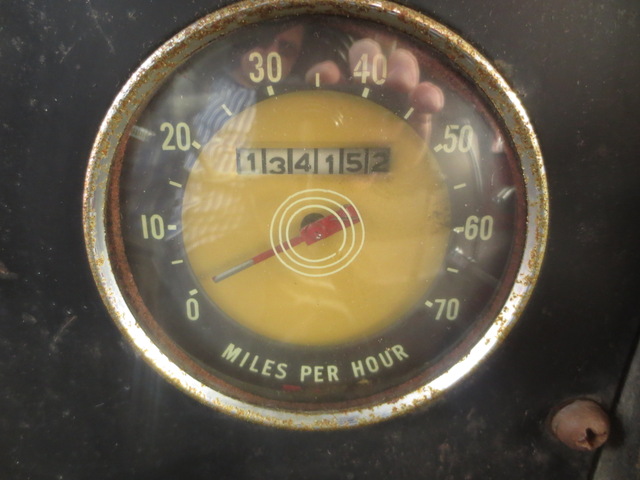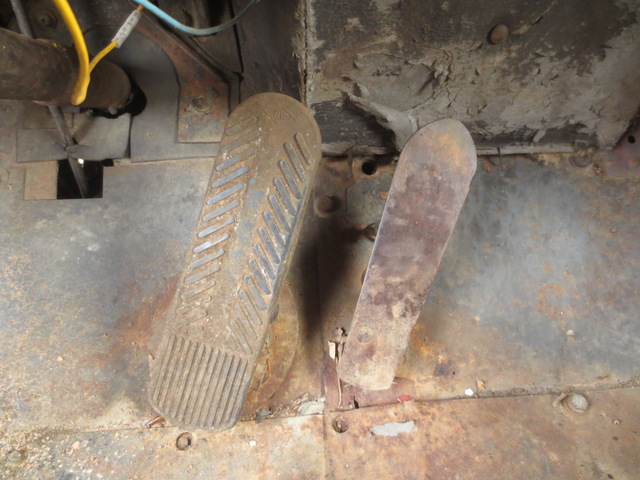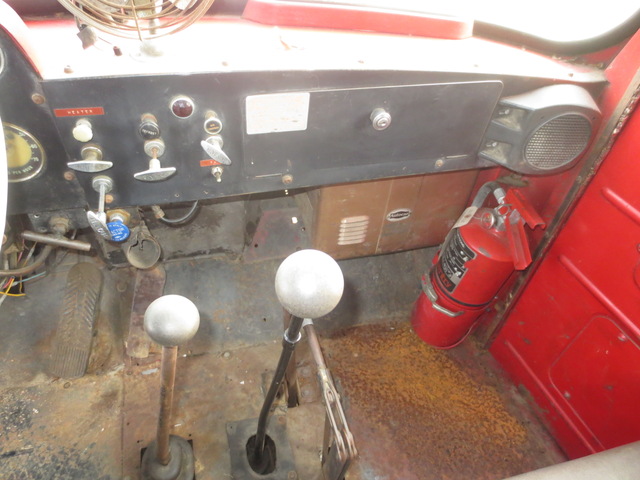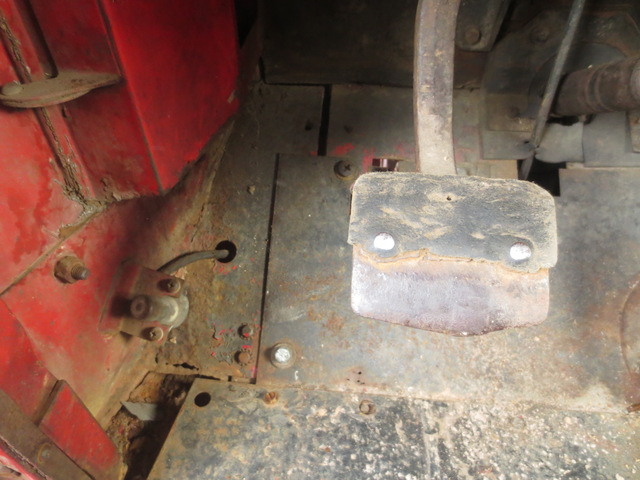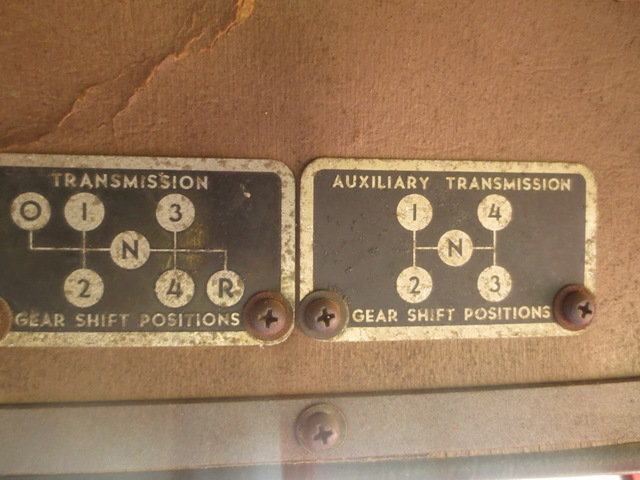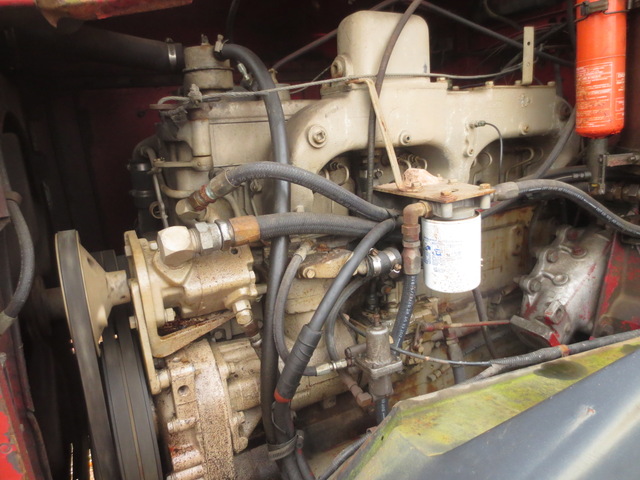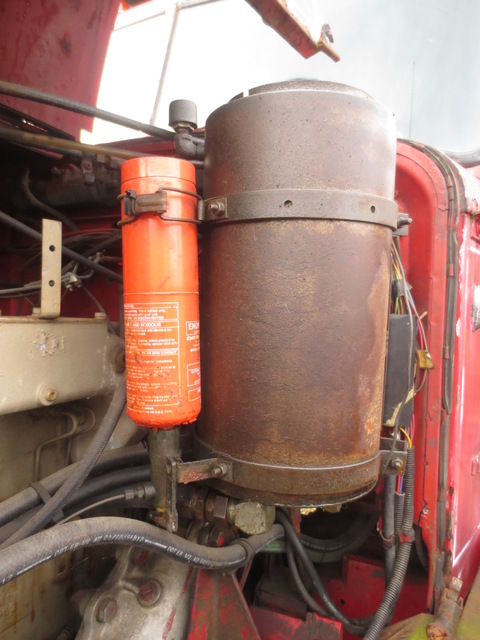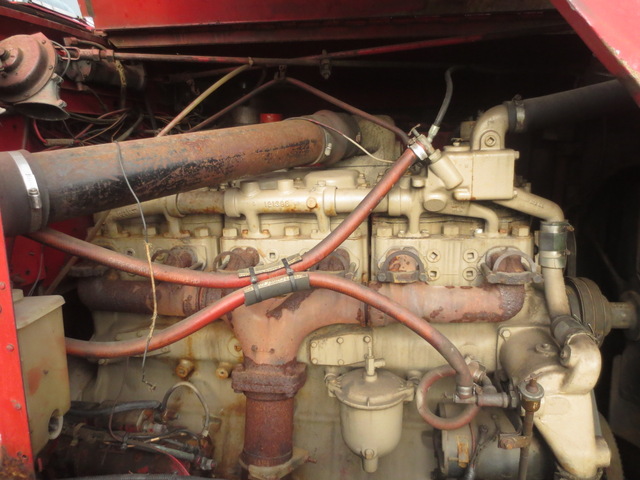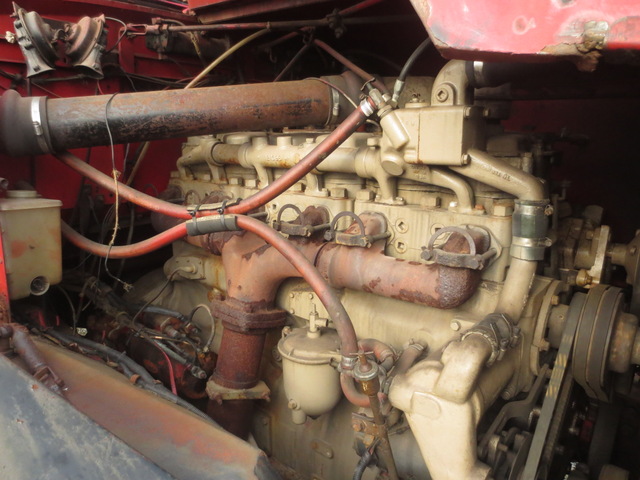 Own A Classic Truck
With this 1965 Autocar Dump Truck, you're in luck. She's mechanically sound, the frame is straight and strong, and the hydraulics are still good. The only issues that exist are largely minor and cosmetic. If you're a restorer in search of your next classic truck to restore, this Autocar represents an opportunity to take a diamond in the rough and get it back to show-worthy condition. With a little TLC, this truck will be turning heads the same as it did when it was first built. Call us today to find out more, or to see it up close and personal.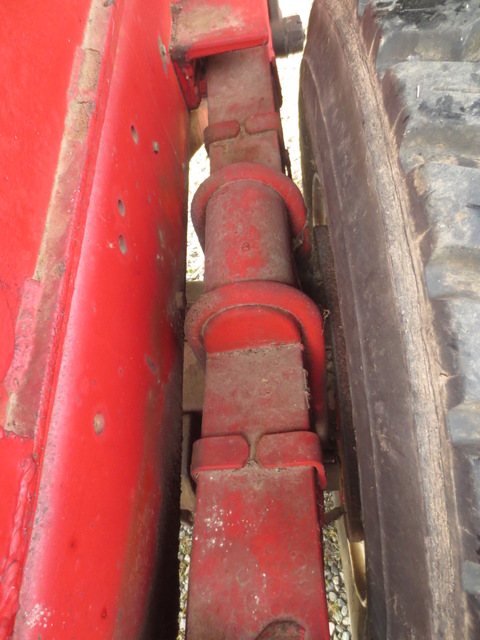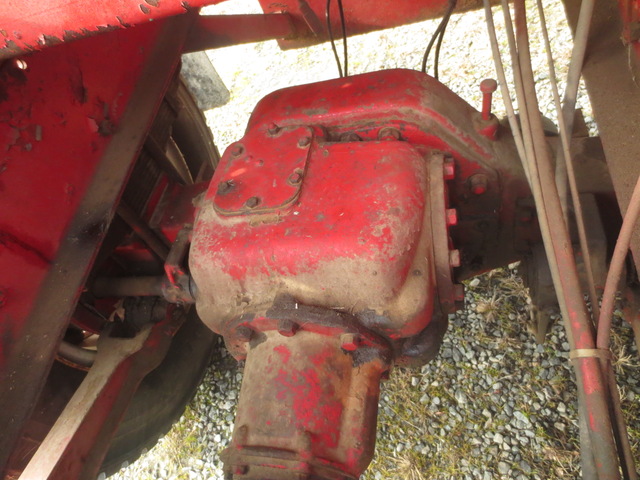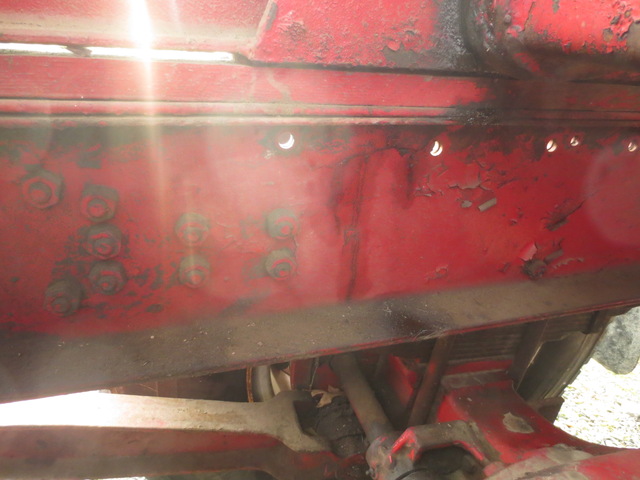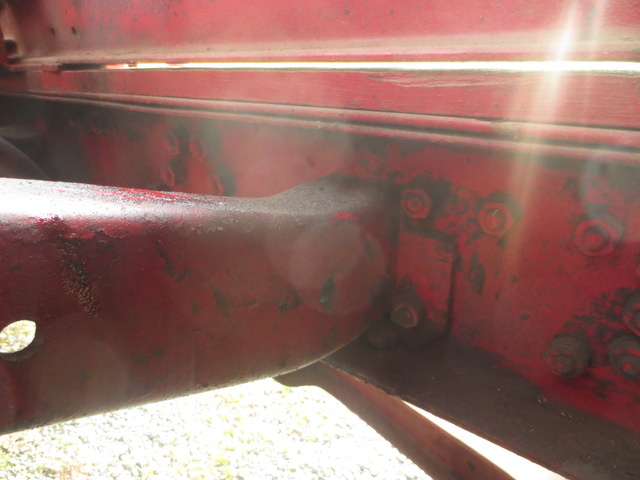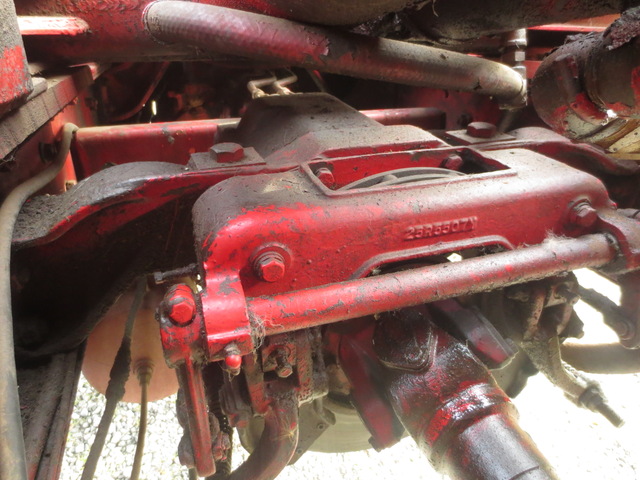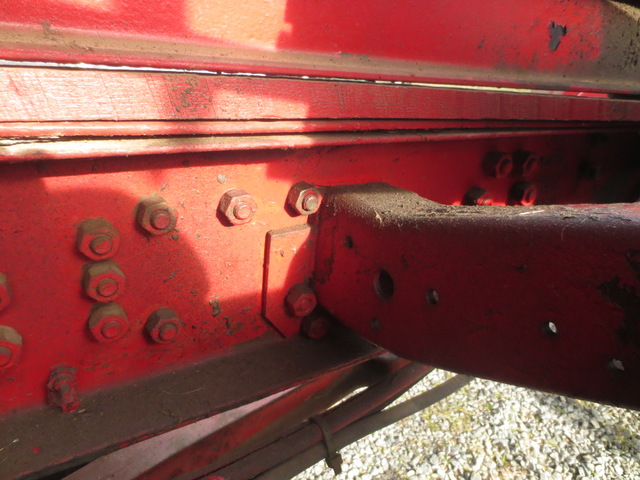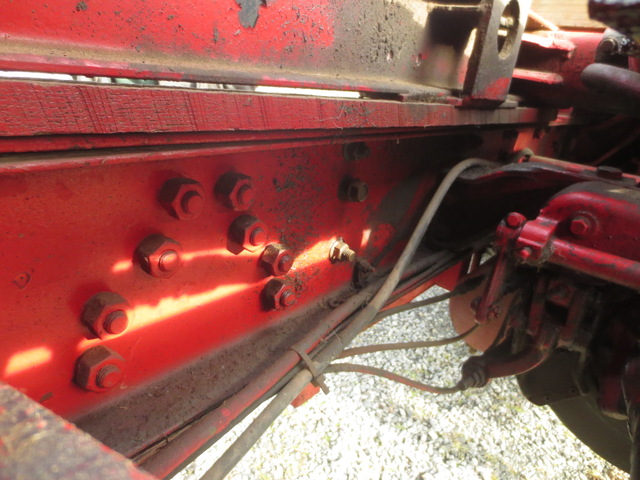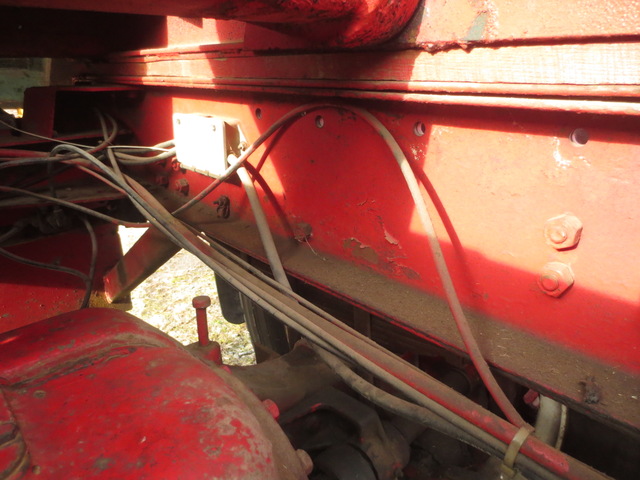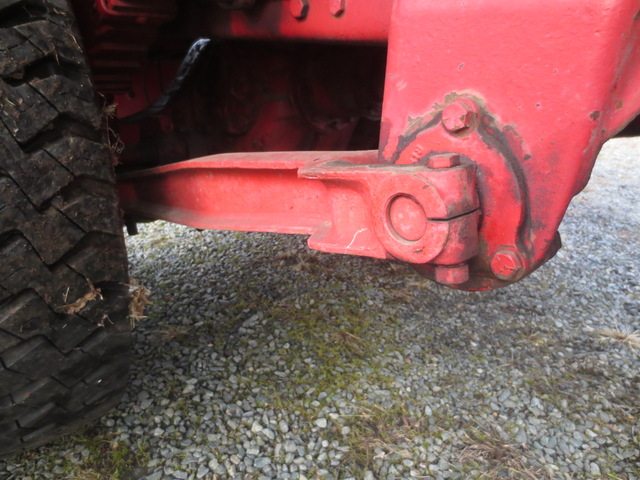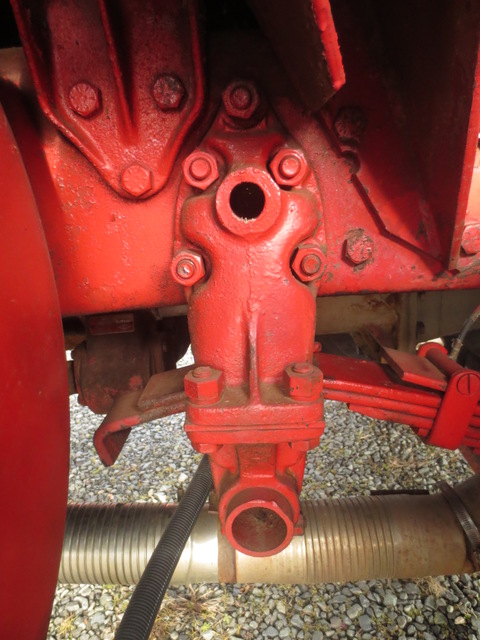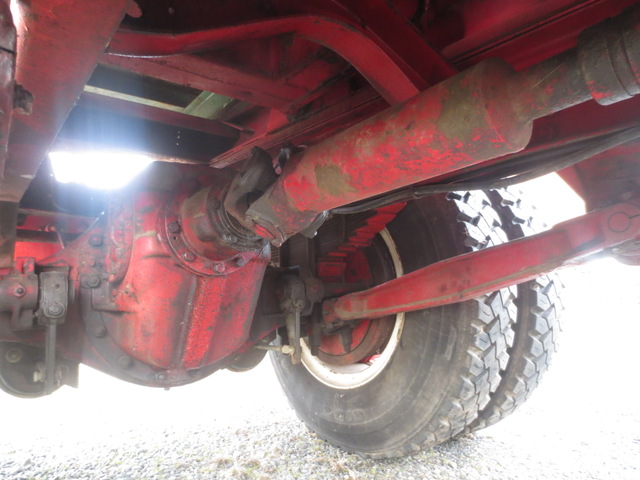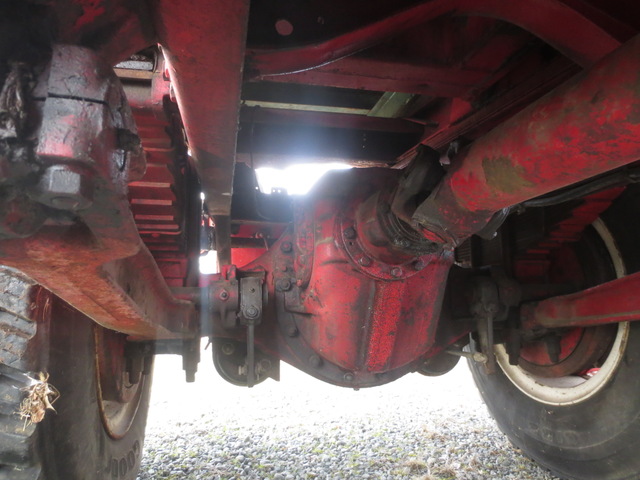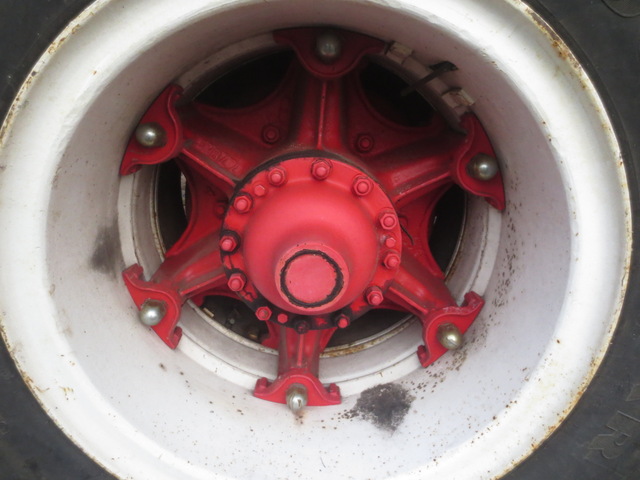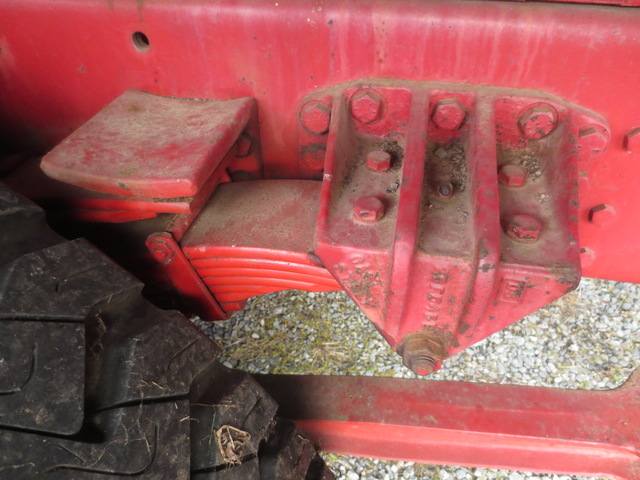 BUY IT NOW !! This Dump Truck is Located in French Town NJ 08825 We make every effort to accurately represent the condition of all items advertised and or represented. This machine is sold on an as-is basis, with no warranty, express or implied. (Standard selling Practice for the industry) For this reason, we strongly encourage and support a prebuy inspection of any item before you purchase it. Please understand I don't own this Autocar personally I am a full time broker selling for a customer My goal is to bring the buyer and seller together I do my very best to tell you what I know Do You Need Help Marketing Your Equipment, Boat, Plane, Car or Truck? Your Questions and Comments Welcome 24/7 Contact Jay Trevorrow Voicemail or Text: 973-886-3020 Email: jay@ironmartonline.com Please Leave a Detailed Email or Voicemail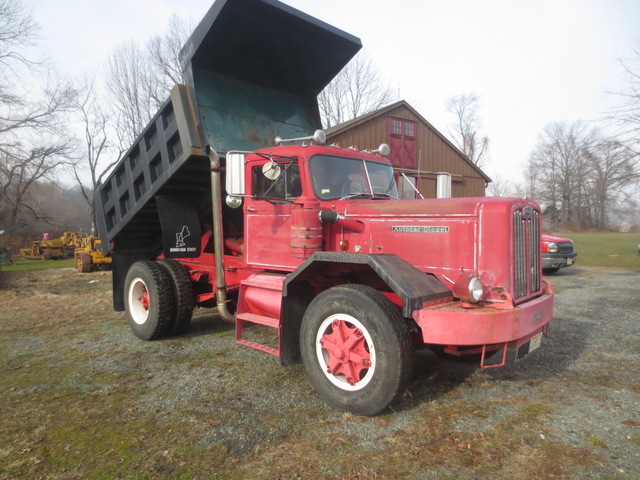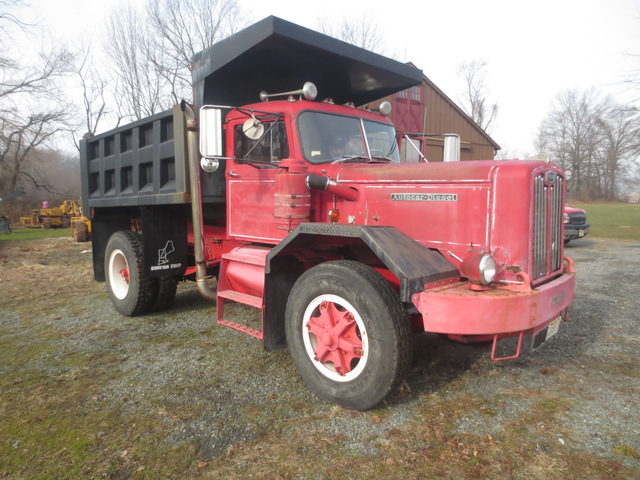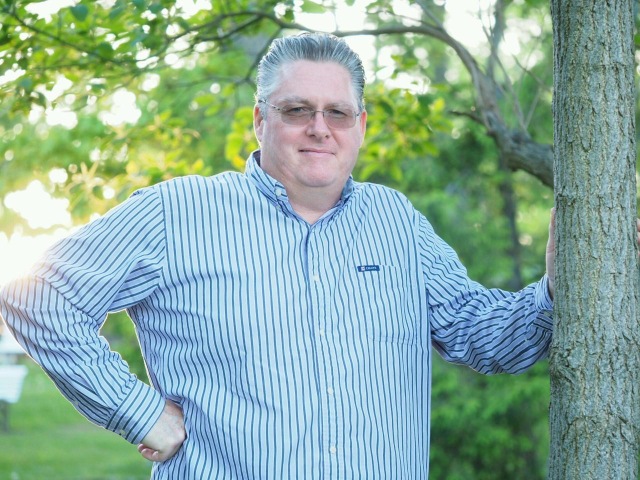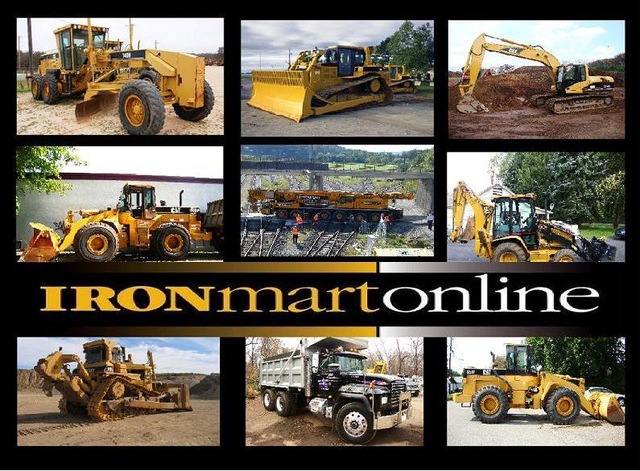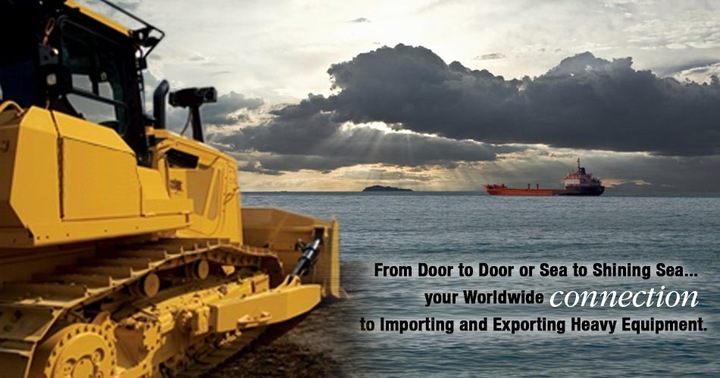 UPC:

Year:

1965

Specs:

Heavy Duty Haul

Frame:

Clean Double Frame

VIN:

59560

Engine:

Cummins NH 220hp

Miles:

134,152

Transmission:

Autocar 8051D 5x4 w Over Drive

Rear:

A-Car "G" w Torque Arms

Factory Installed:

Full Power Steering

Tires:

11x24

Dump Body:

Steel Donovan

HD 40,000lb:

Twin Cylinder Pistons

Box:

10ft 5in long

Sides:

3 Feet

Length:

21ft 4in long

Height:

9'7"

Estimated Curb Weight:

22,000 Pounds

Heavy Duty:

Rear Hitch w Air

Road Speed:

62 MPH

Brakes:

Spring

Road Worthy:

Very Good Mechanical Condition

Location:

French Town NJ 08825

Buy it Now:

Call: 973-886-3020

Contact:

Jay Trevorrow

Full Details:

See Below