Description
Ford "Louisville" Single Axle Dump Truck for Sale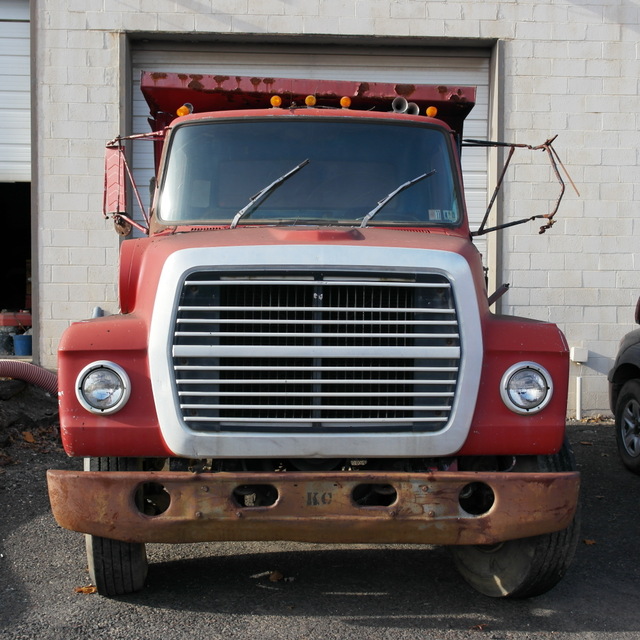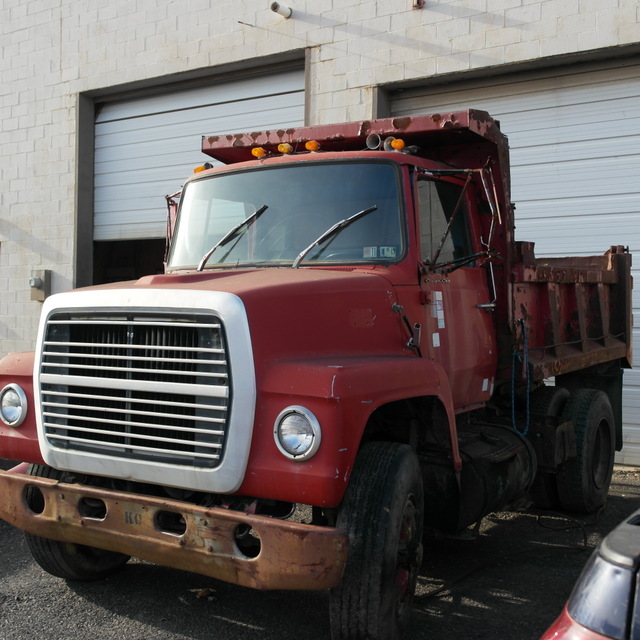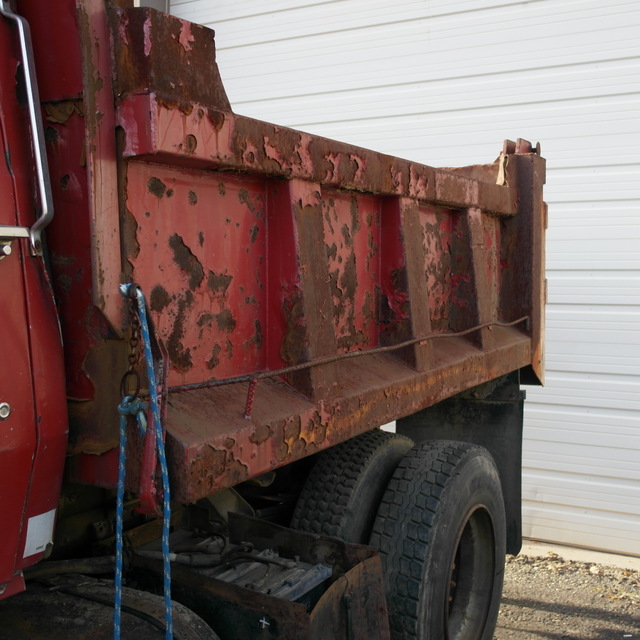 Used Dump Truck
L9000 Single Axle Dump Specs
This L9000 dates from 1980.
This one is powered by a 671 Detroit Diesel
and has a 10 speed transmission.
This Class 7 truck is all-mechanical,
making it a more reliable beast
than its later, computerized, counterparts.
Its brakes are still good.
This 28,000 GVW single axle dump truck
features a 6 yard Peabody Galion dump box.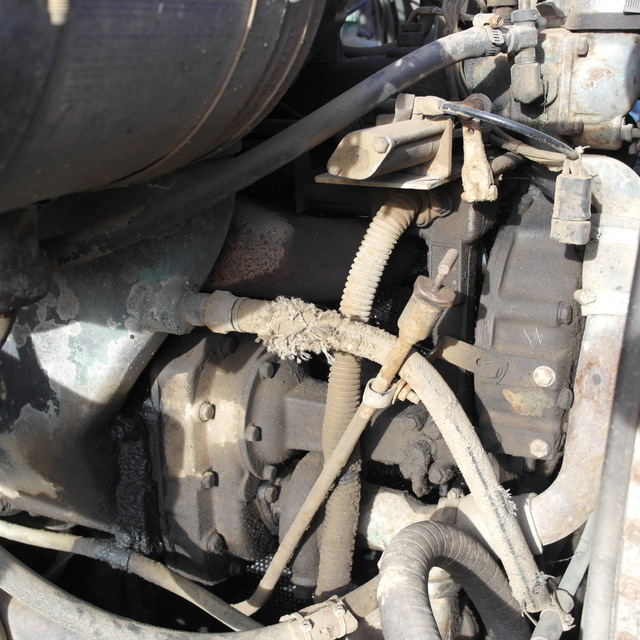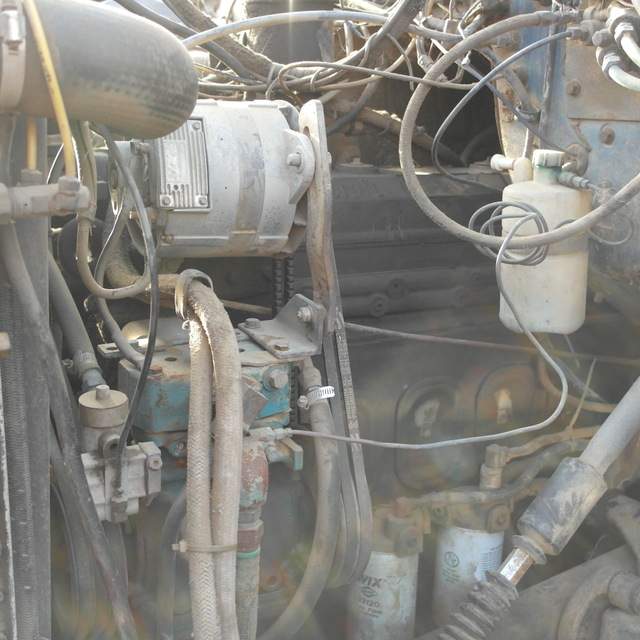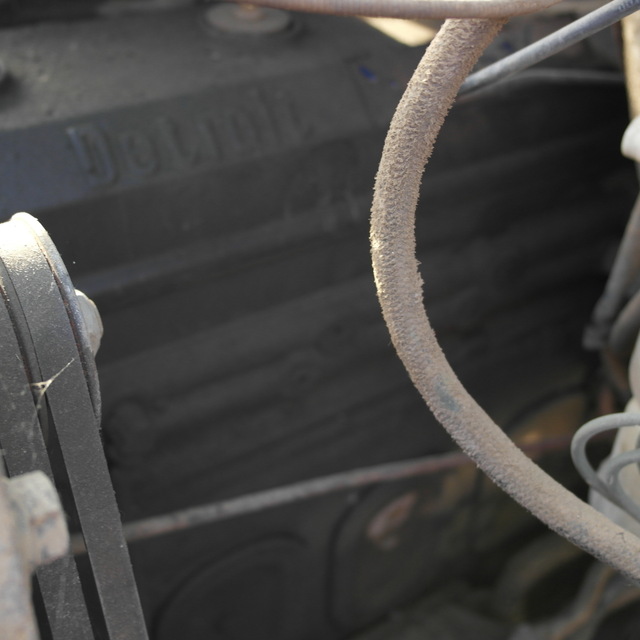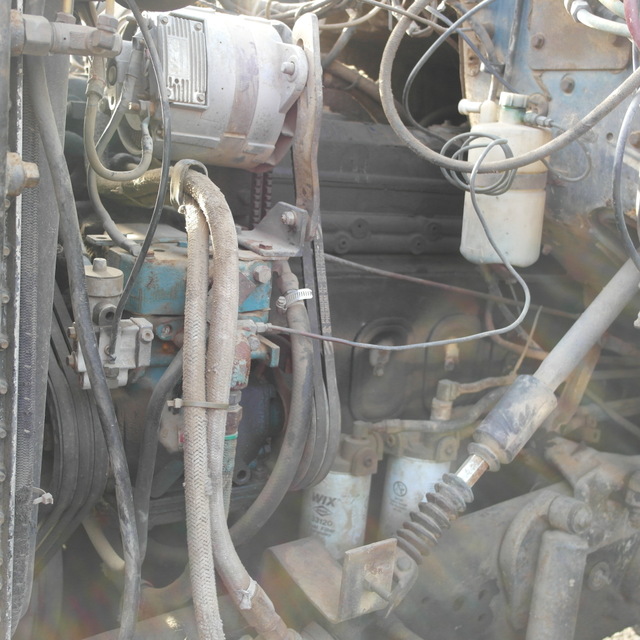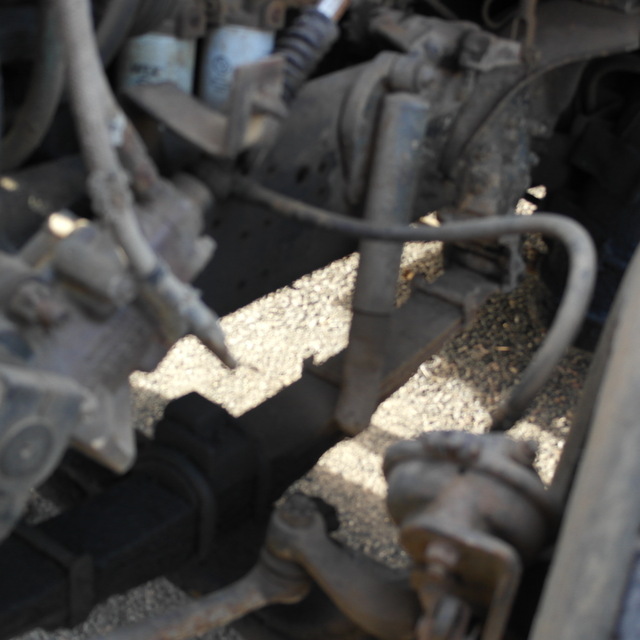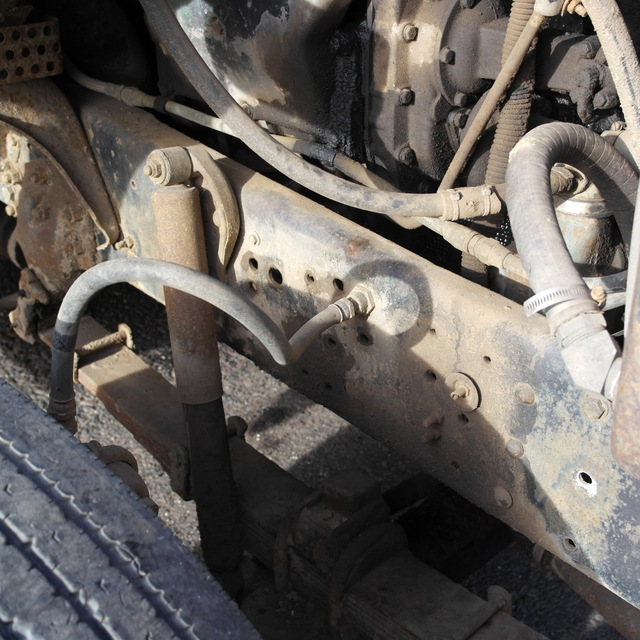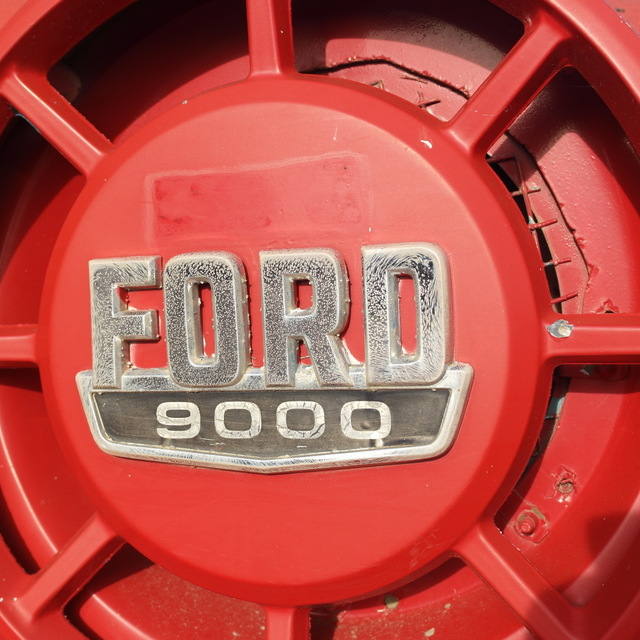 This L9000 has the service-related wear you'd expect
from a truck that's still in constant use,
and has the rust that's typical of the L series Fords of this vintage.
Don't let that fool you.
This truck runs like a beast,
and it's ready for work today.
With proper care and maintenance,
it just might double
the 378,357 miles it's got on it.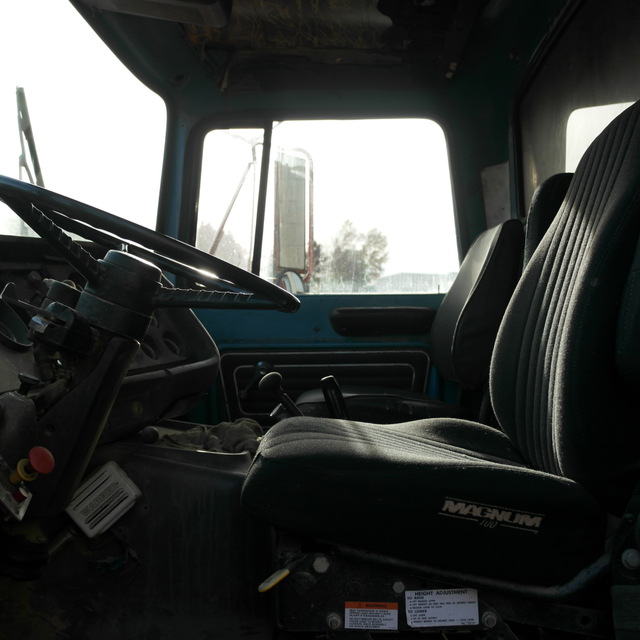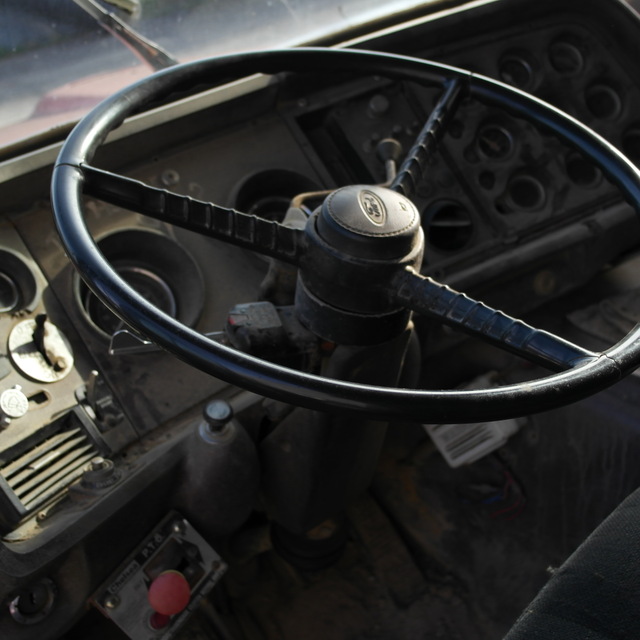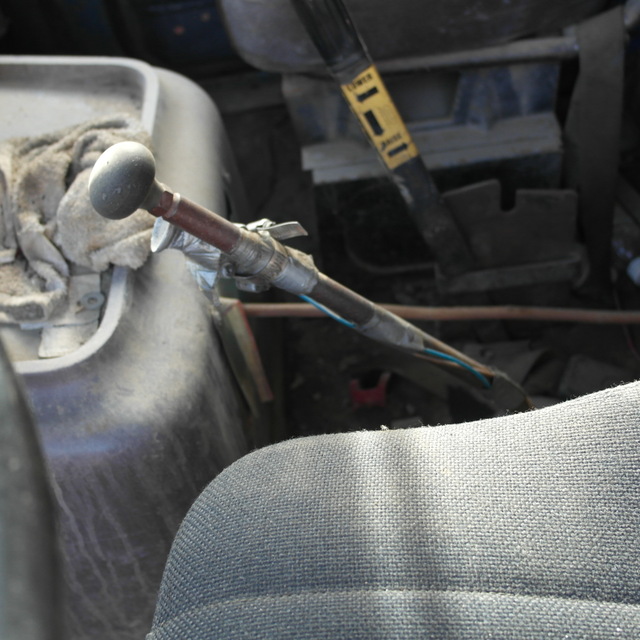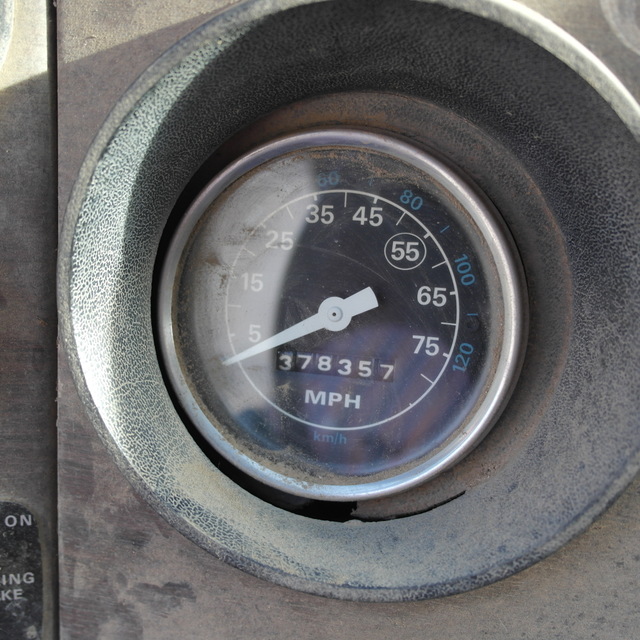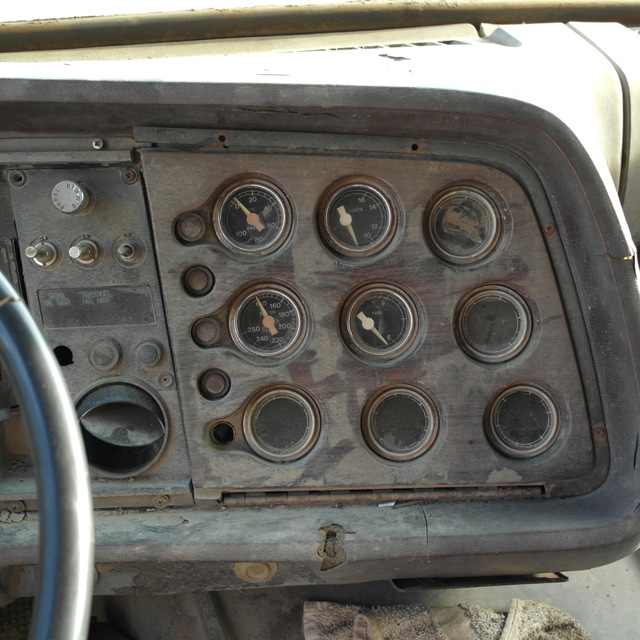 The History of Ford Trucks
After decades of success with their F Series trucks,
Ford introduced the L Series
(also known as the Louisville Series,
or Louisville Fords).
From 1970-1998, they represented
the Ford medium duty and heavy duty truck segment.
Trucks with three-digit model numbers had gas engines,
while their four-digit counterparts had diesels.
Furthermore, the first digit in the model number
was a convenient shorthand for decoding
the weight class of the truck.
This L9000 has the characteristic hexagonal grille
that makes the L Series instantly recognizeable.
More importantly, it has the quality
-- from bumper to bumper --
that makes Ford trucks beloved the world over.
Ford sold the L Series to Freightliner,
where the trucks would continue as Sterlings.
This L9000 is exactly what you'd want
in a single axle dump.
Call us today to schedule an inspection
and see this truck for yourself.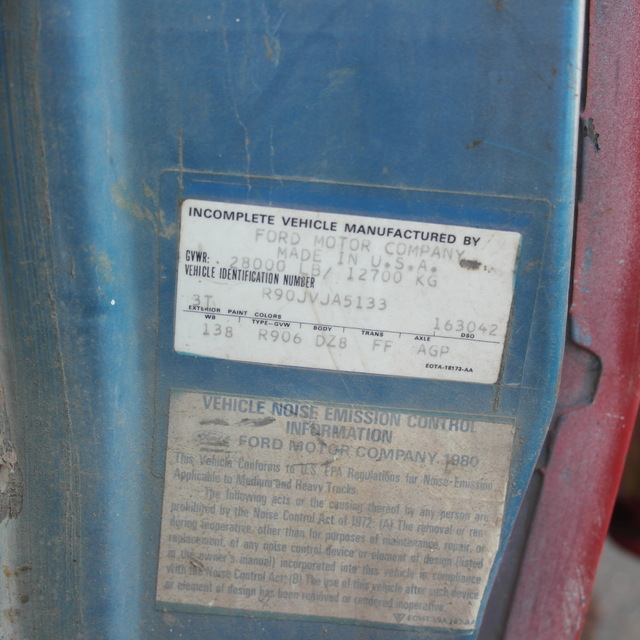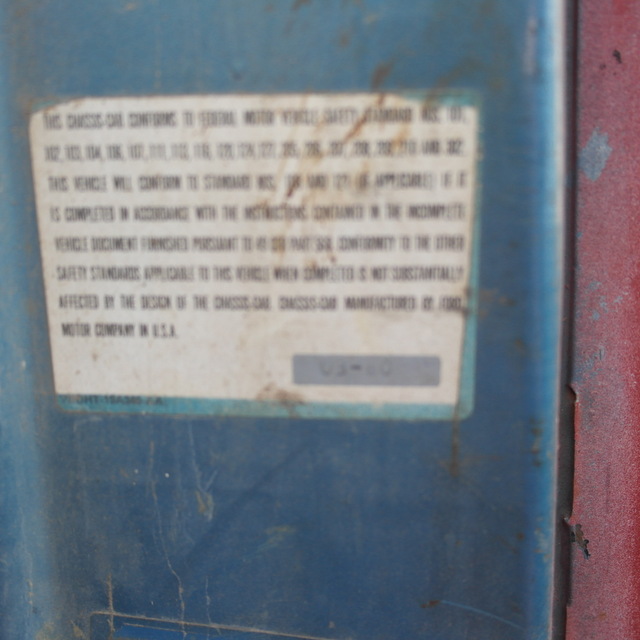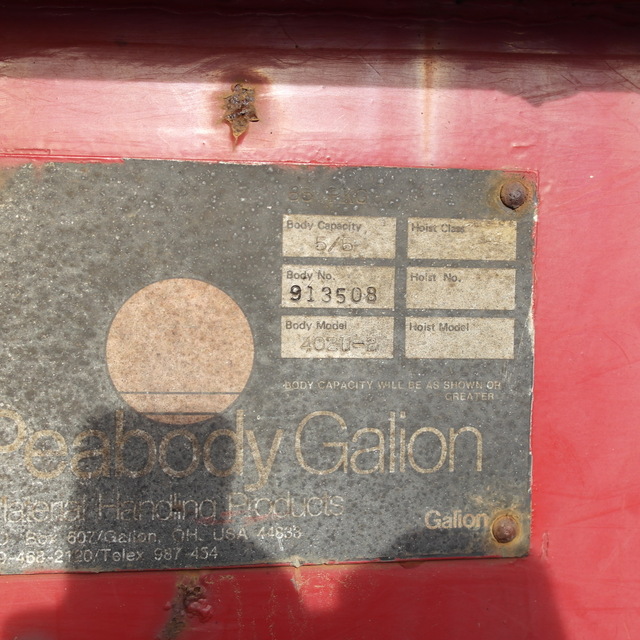 BUY IT NOW !!

This Dump Truck is Located in Ivyland, PA 18974
We make every effort to accurately represent the condition
of all items advertised and or represented.
This machine is sold on an as-is basis,
with no warranty, express or implied.
(standard selling practice for the industry)
For this reason, we strongly encourage and support
a prebuy inspection of any item
before you purchase it.
Please understand I don't own this L9000 personally
I am a full time broker selling for a customer
My goal is to bring the buyer and seller together
I do my very best to tell you what I know
Do You Need Help Marketing Your
Equipment, Boat, Plane, Car or Truck?
Your Questions and Comments Welcome 24/7
Contact Jay Trevorrow
Voicemail or Text: 973-886-3020
Email: [email protected]
Please Leave a Detailed Email or Voicemail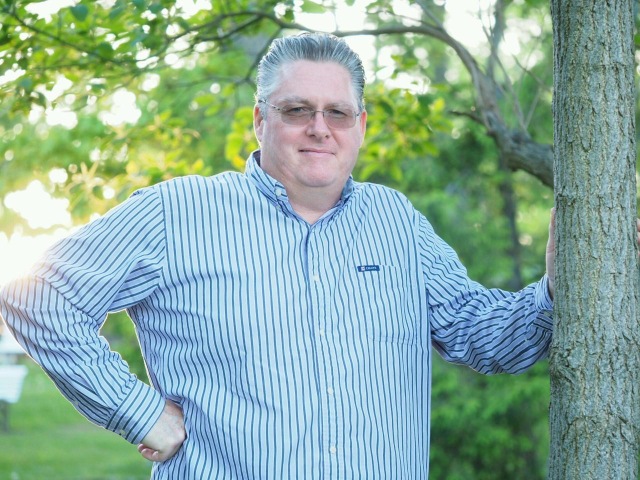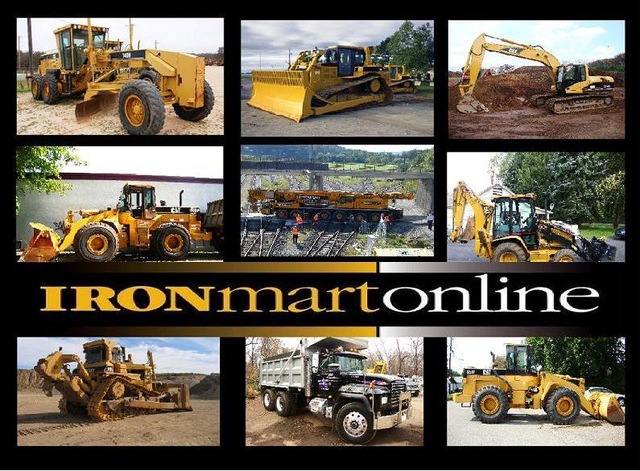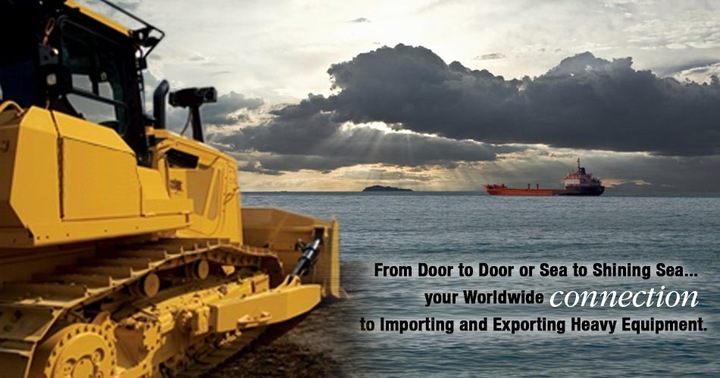 UPC:

VIN:

R90JVJA5133

Engine:

671 Detroit Diesel

Transmission:

10 Speed

Miles:

378,357

Dump Body:

6 Yard Peabody Galion

More Info/Photos:

See Below

Location:

Ivyland, PA 18974

Contact:

Jay Trevorrow: 973-886-3020