Description
volvo trucks for sale | volvo commercial | used tipper trucks for sale | ironmartonline.com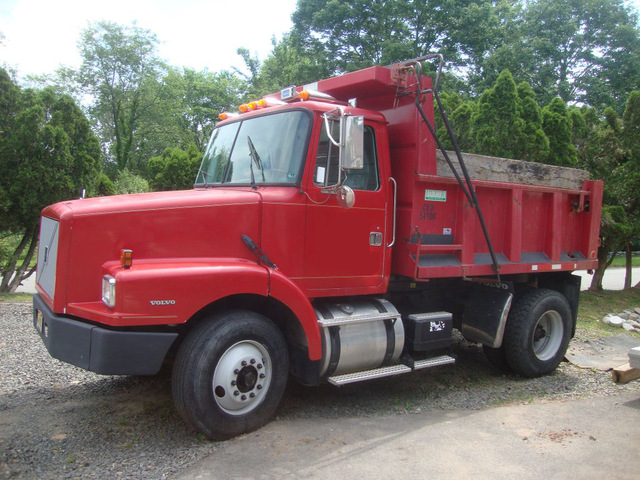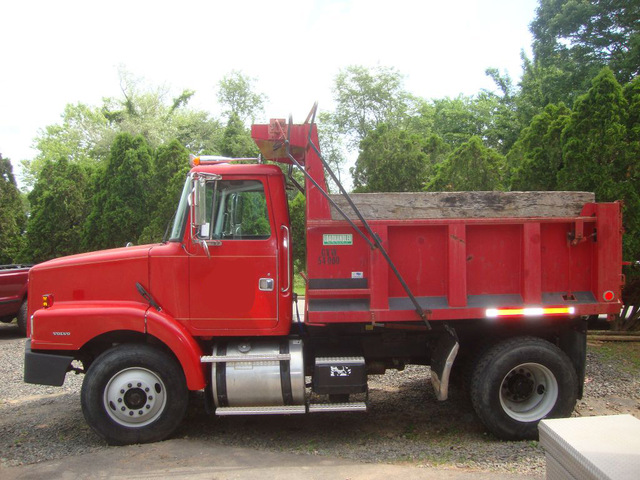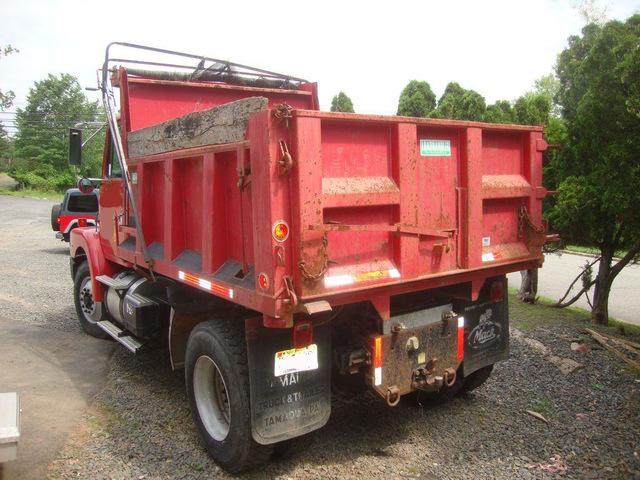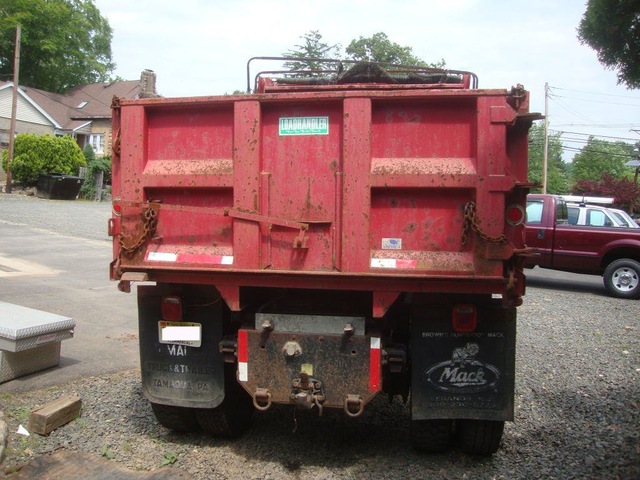 Volvo Dump Trucks
This 1996 Volvo WG42T dump truck
may only have one axle,
but at a 23,000 pound rear axle weight,
it's one heavy-duty axle
(at 12,000 pounds, the front axle's no slouch either).
It's probably a good thing, then,
that it comes with a 300hp Cat 3306 diesel engine,
and also has a 9 speed Eaton Fuller transmission.
Typical of Volvo, everything about this truck
is engineered for strength and safety,
and it's been maintained well enough
to do justice to its Volvo nameplate.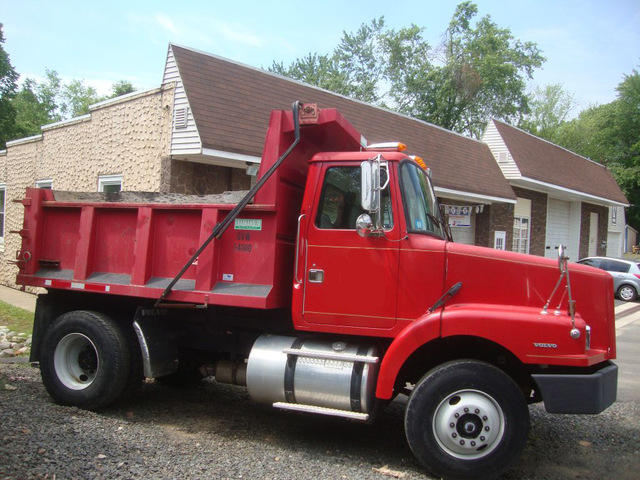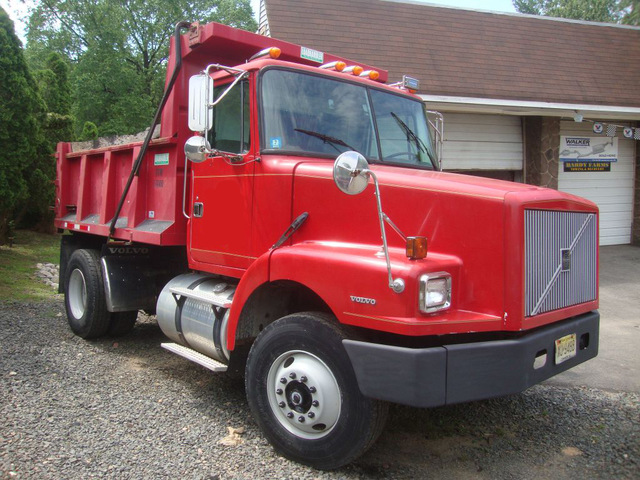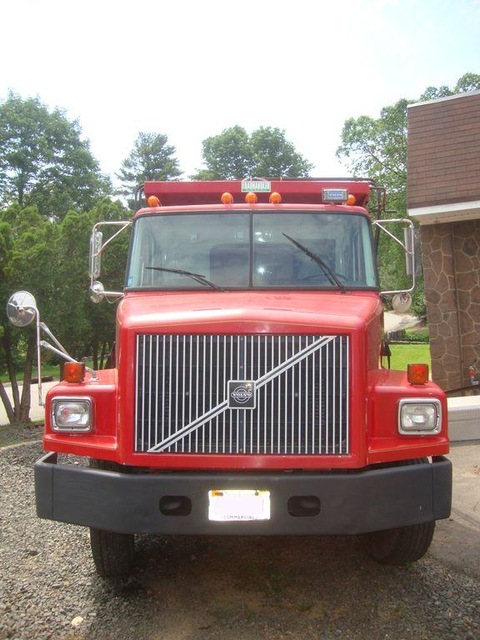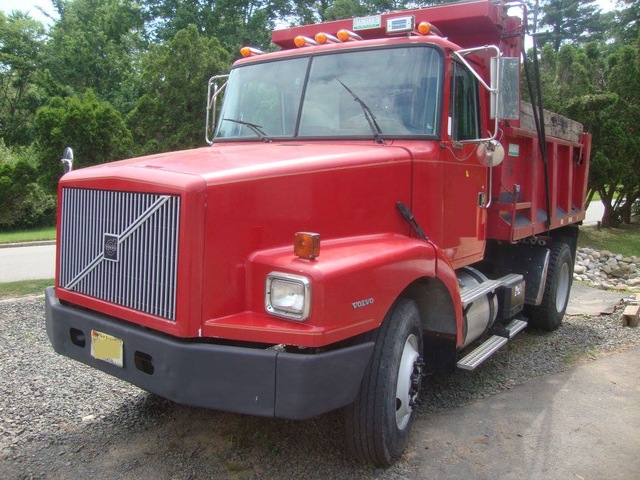 If you think Volvo cars are reliable,
you should see their trucks.
The first appeared in 1928 when the company was only a year old,
and they put more of a premium on performance than style.
Their engineering, reliability, and safety features
make them a go-to among those who know.
With the acquisition of other trucking giants
like Autocar, White, and Mack,
Volvo stealthily became
the largest truck manufacturer in Europe,
and the second largest in the world.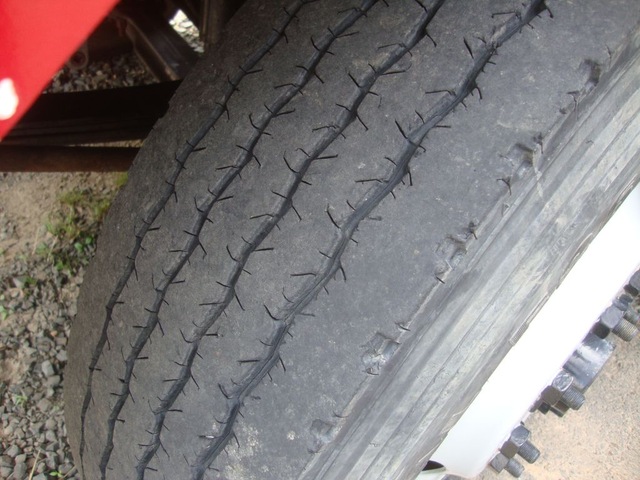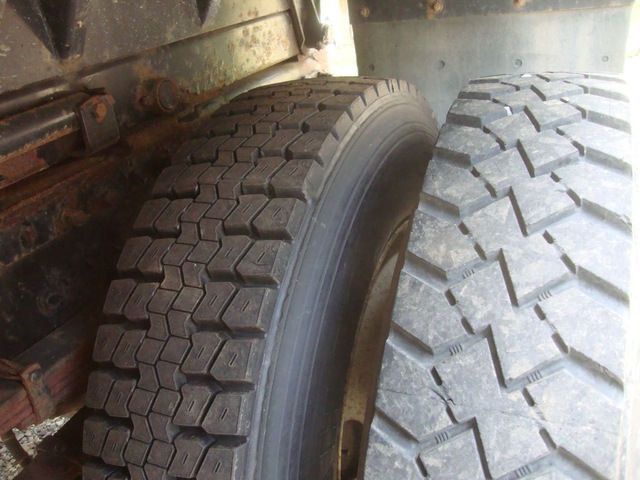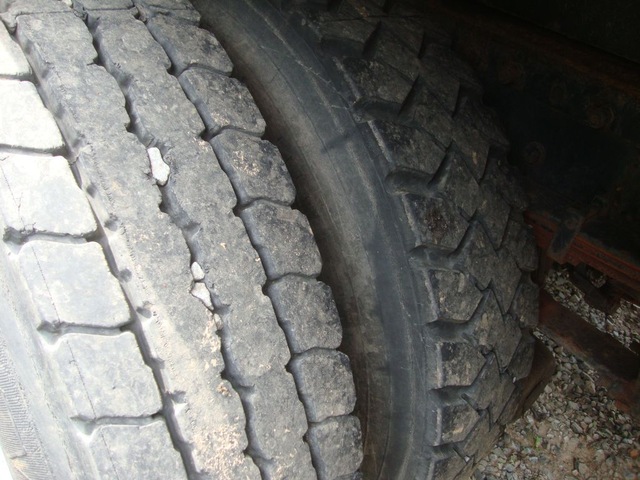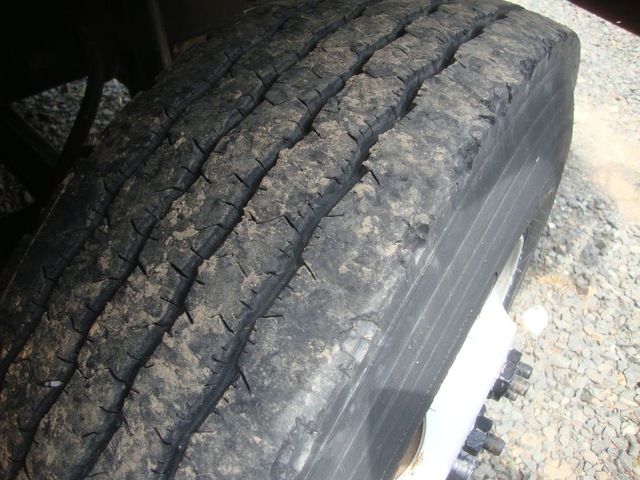 Over the course of several decades,
Volvo has truly earned its global reputation
that makes its cars, trucks and heavy equipment
popular the world over.
This WG42T is all the proof
you could possibly need
as to how they came by that reputation.
It's an investment that will boost your bottom line,
and hold its value well.
A truck this good, in this condition,
doesn't come along often
and won't be available for long.
Contact us today to find out more,
and to see it for yourself.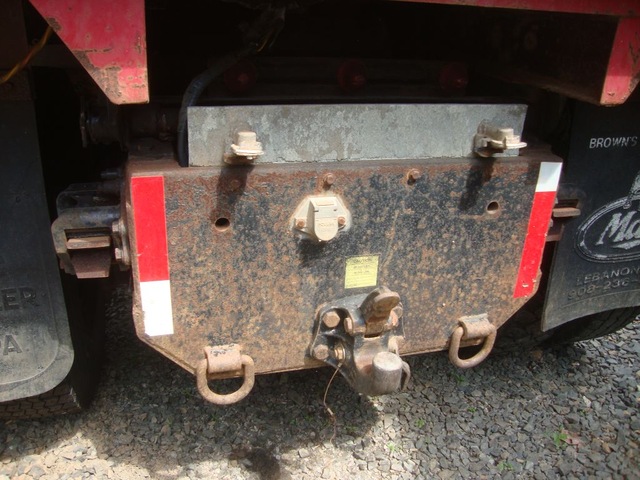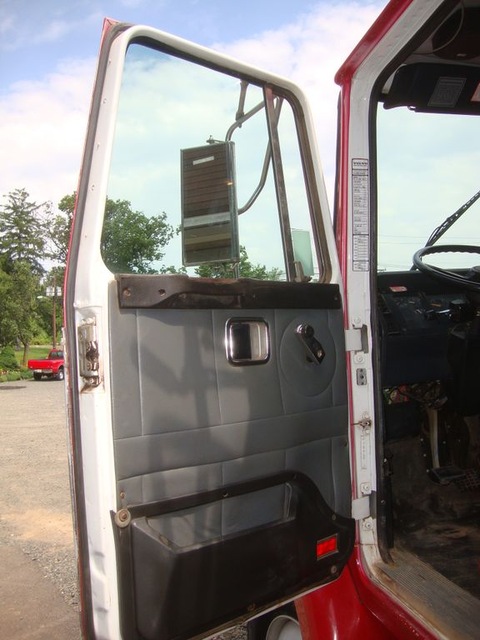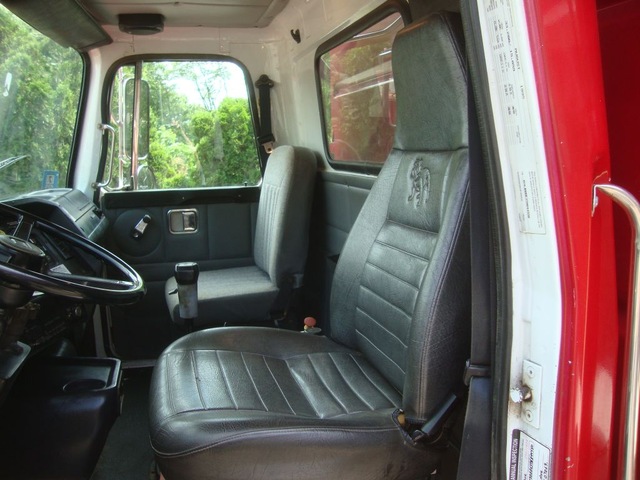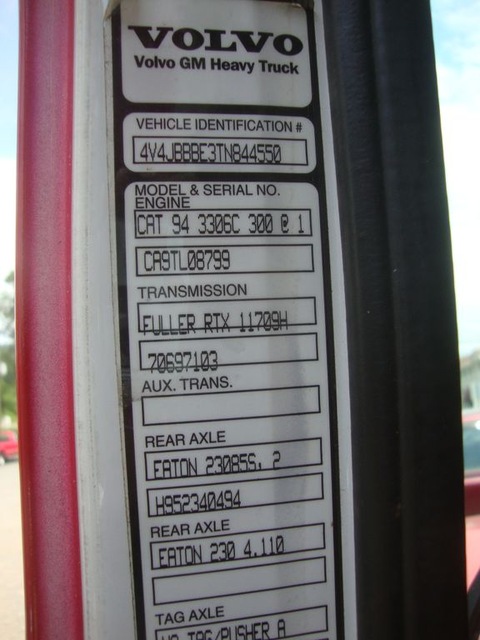 BUY IT NOW !!

This Single Axle Dump is Located in Watchung, NJ 07069

Please understand I don't own this Volvo WG42T personally
I am a full time broker selling for a customer
My goal is to bring the buyer and seller together
I do my very best to tell you what I know
I encourage and very much support a pre-buy inspection
Do You Need Help Marketing Your
Equipment, Boat, Plane, Car or Truck?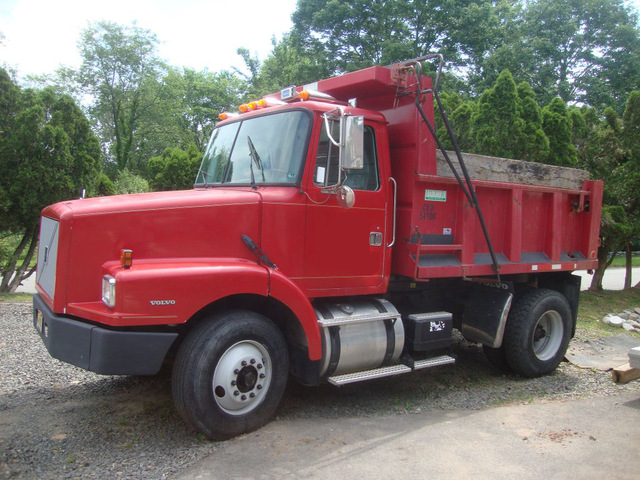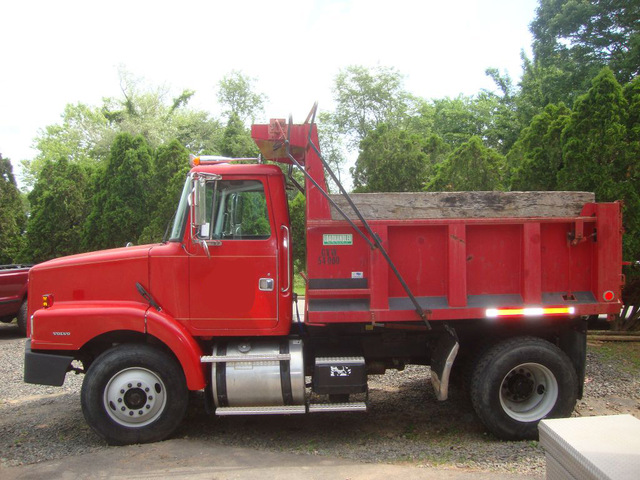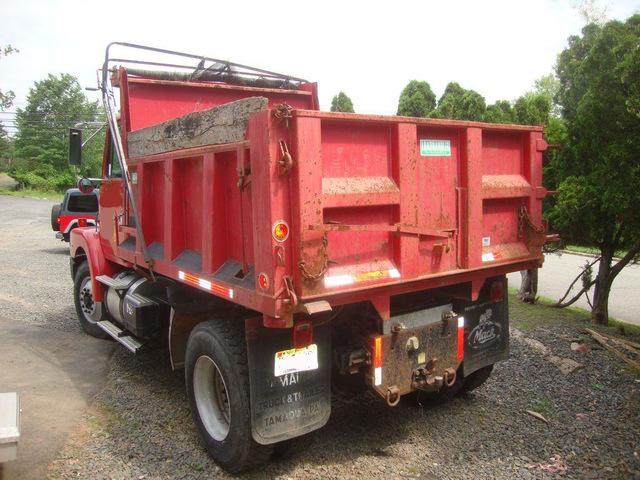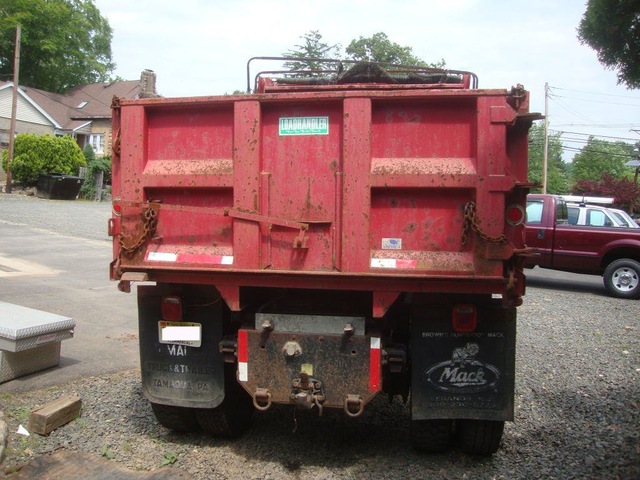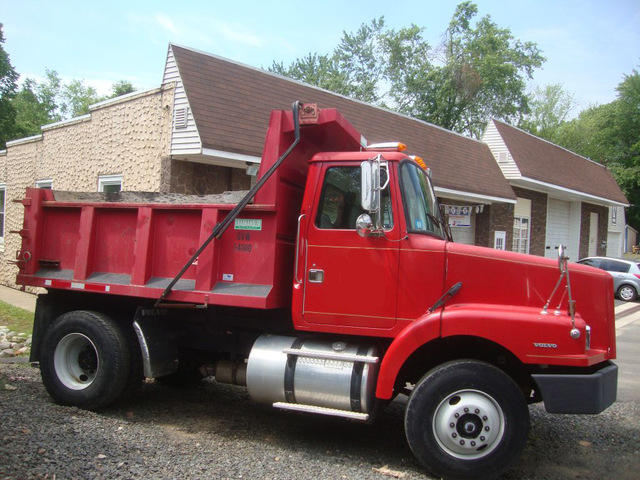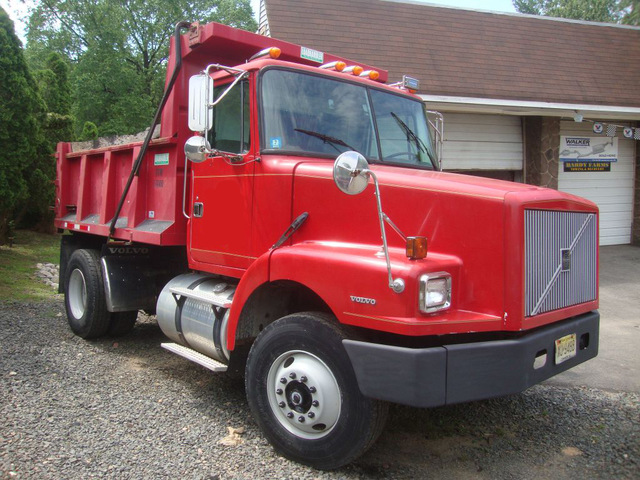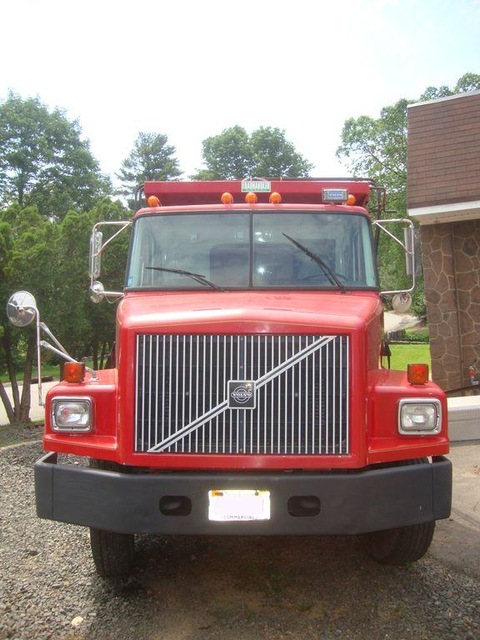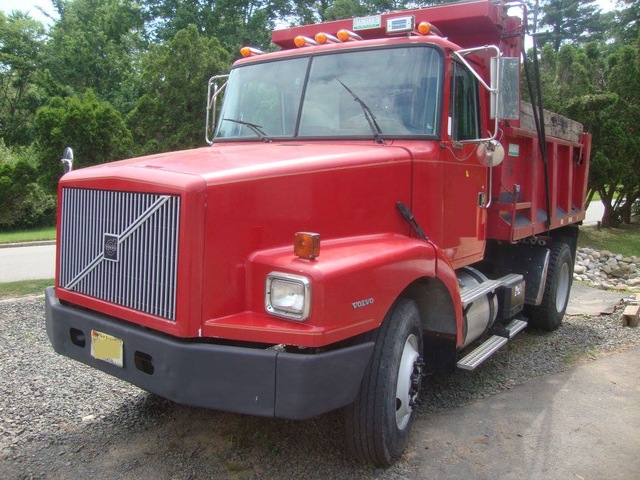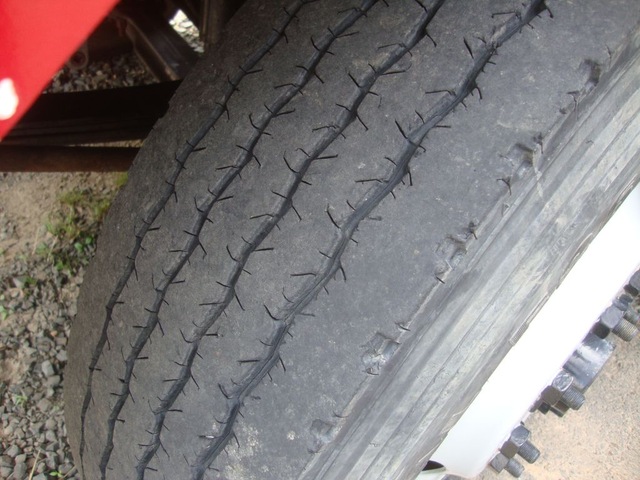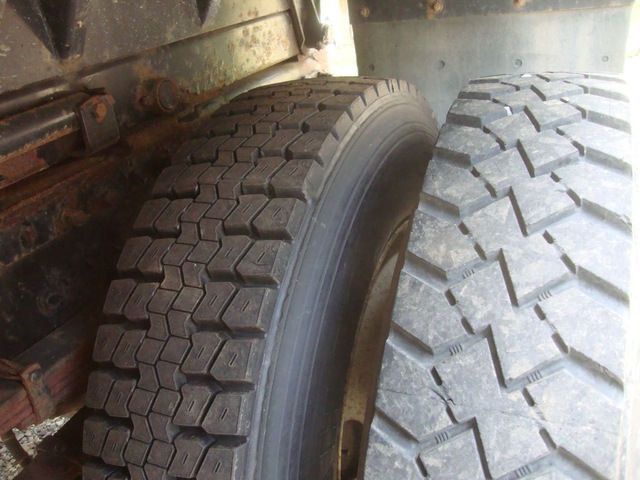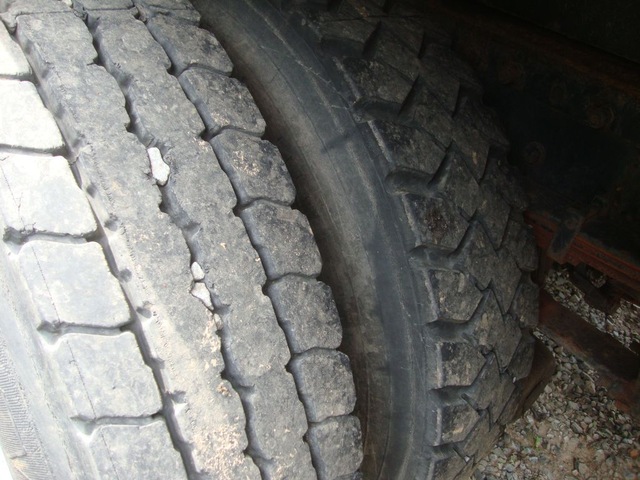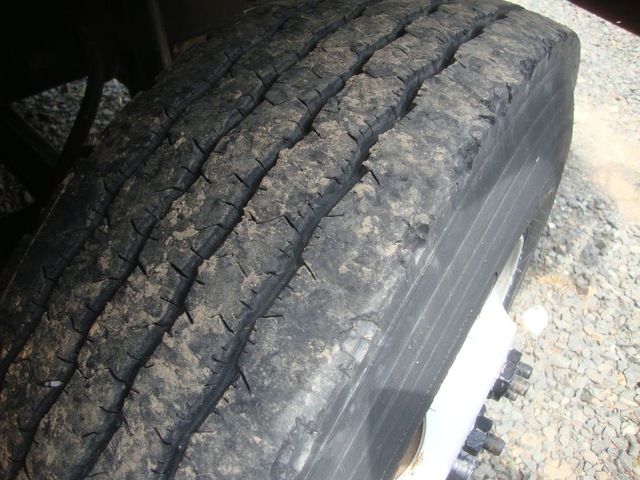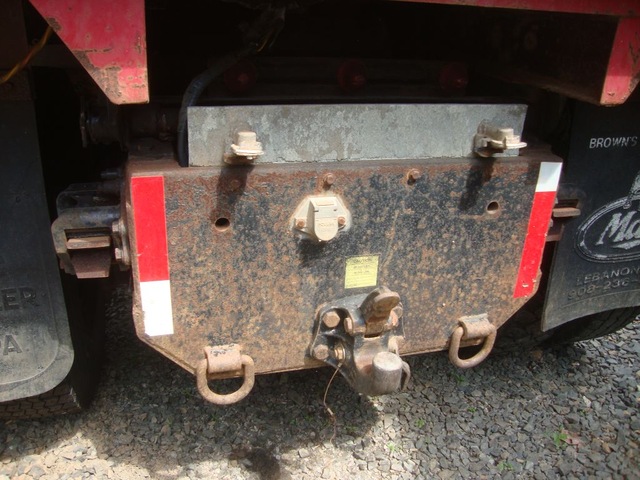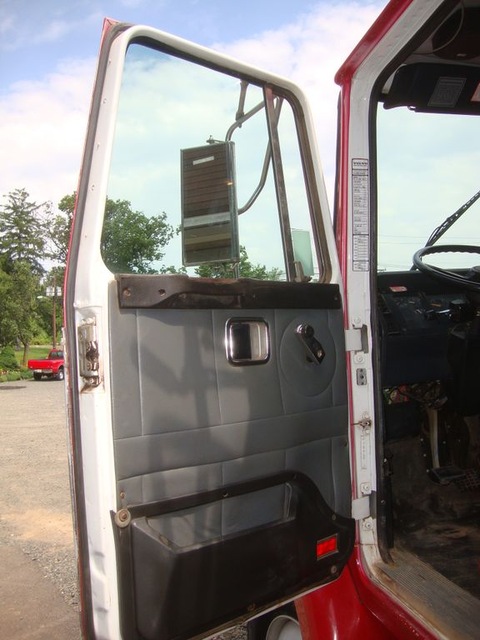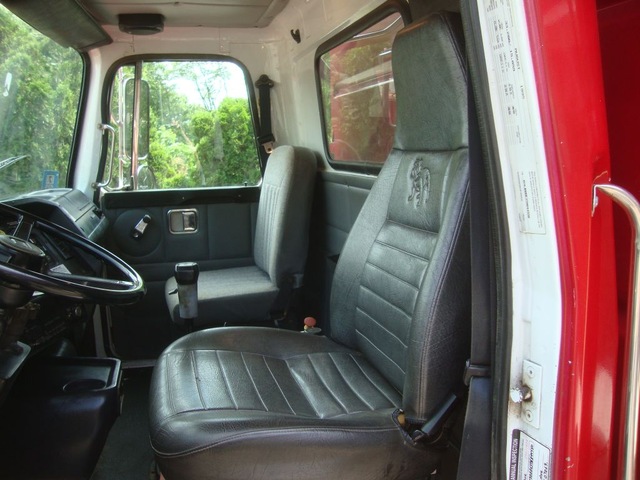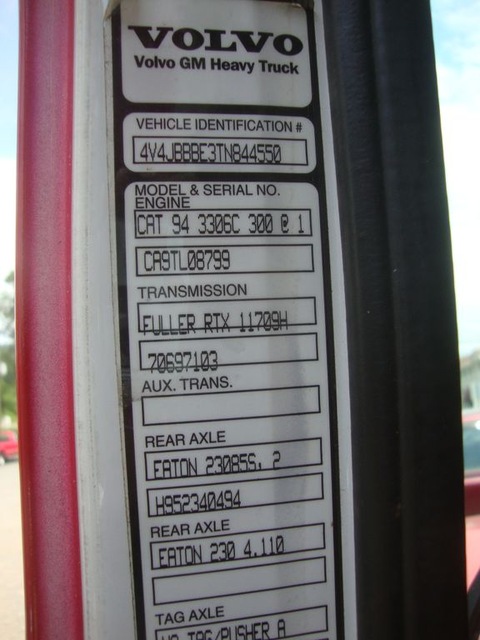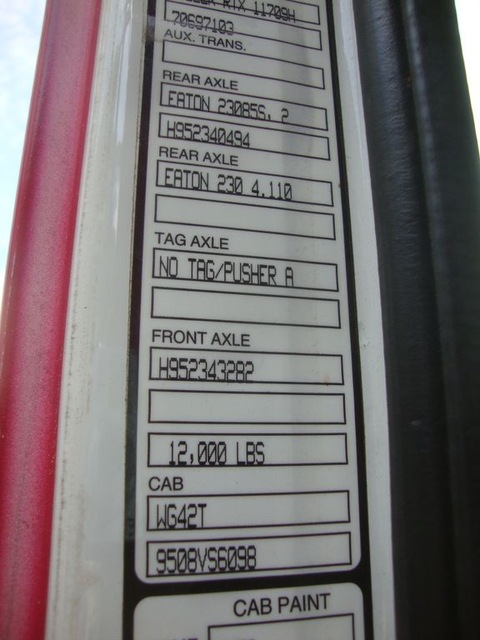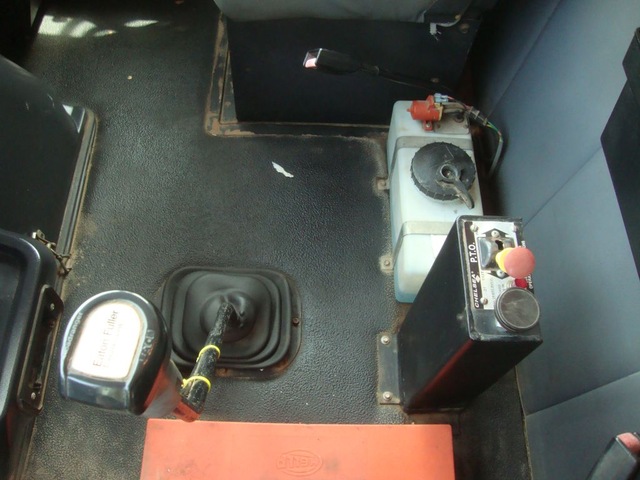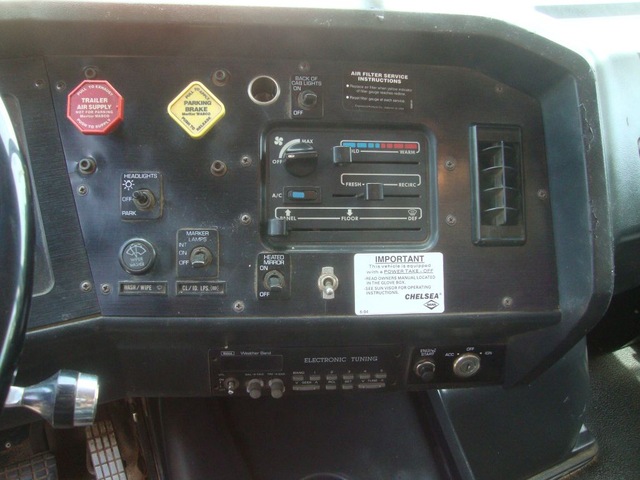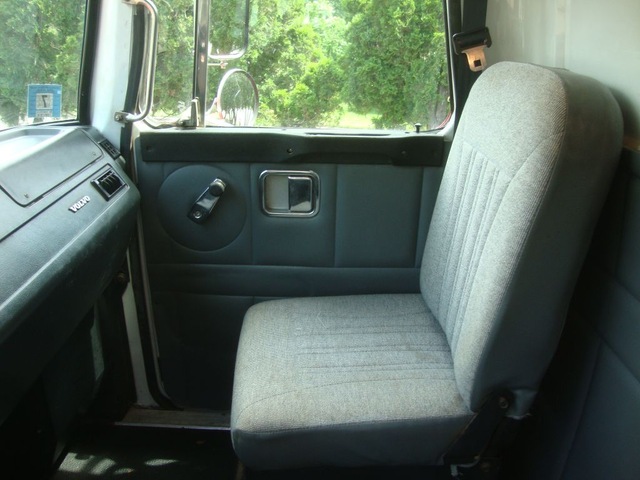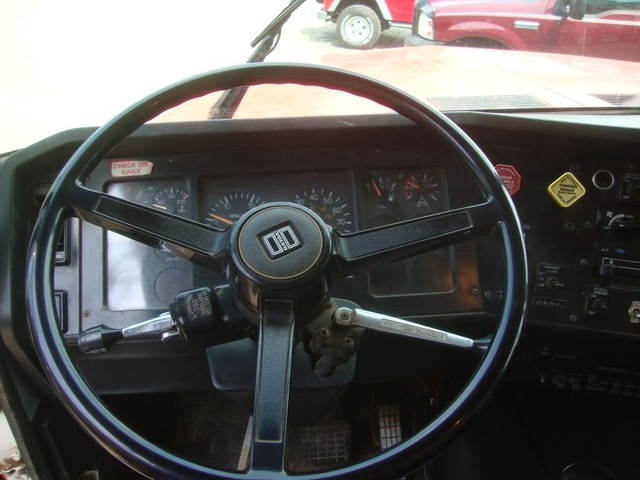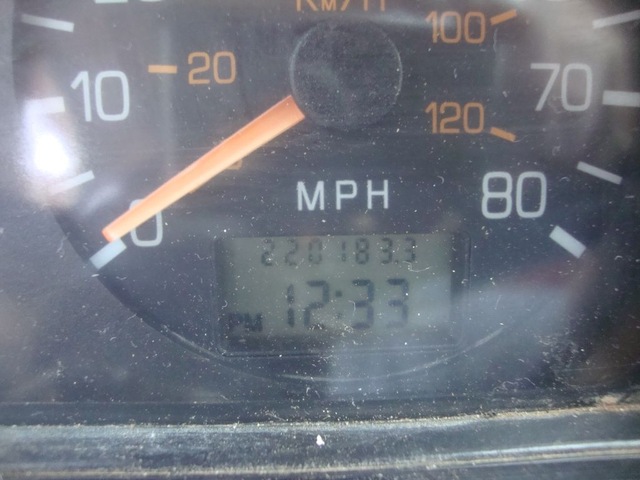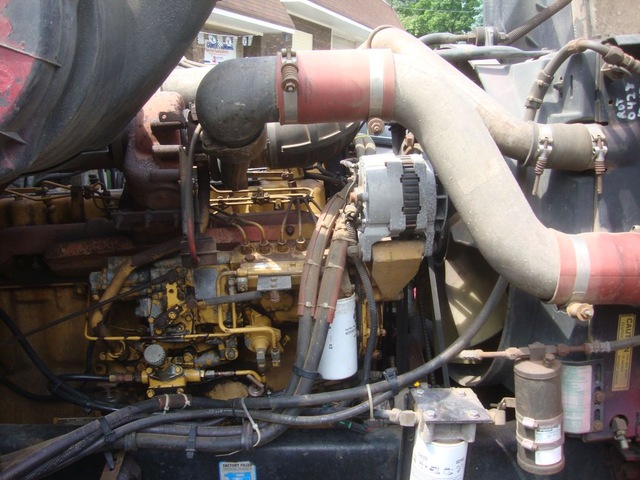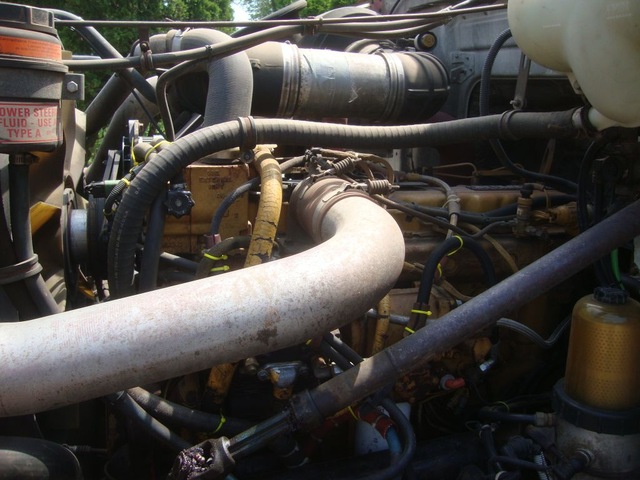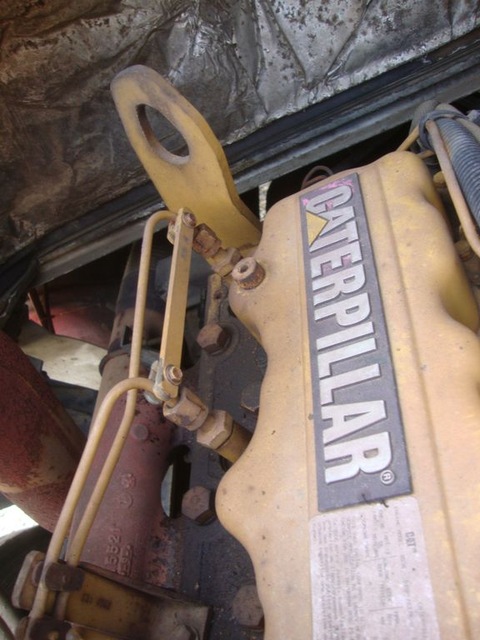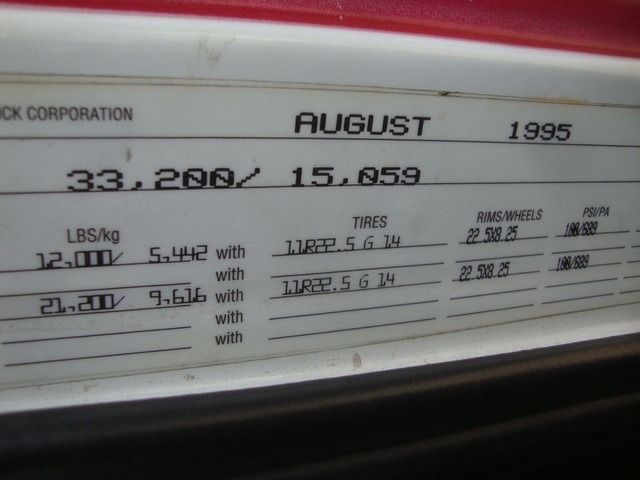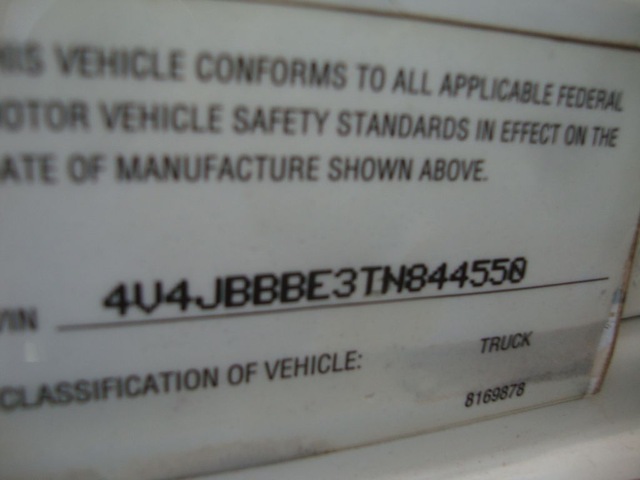 Call Me
973-886-3020
Jay Trevorrow
jay@ironmartonline.com
Best Time to Reach Me
Monday ~ Saturday
8:00 am to 5:30 pm ~Dinner~ 9:00 pm to 12:00 pm
Sunday 12 to 10 pm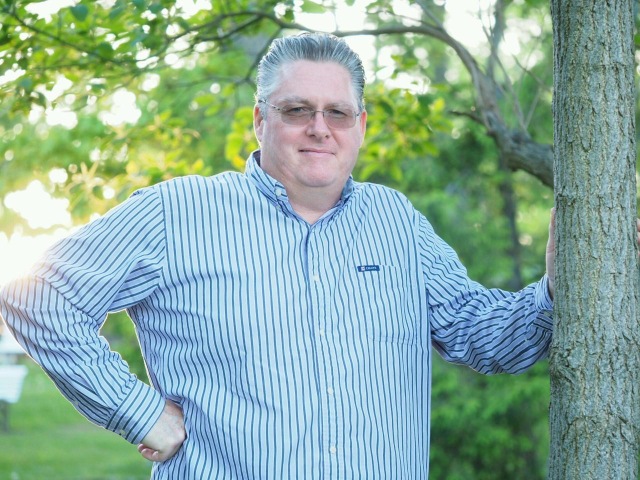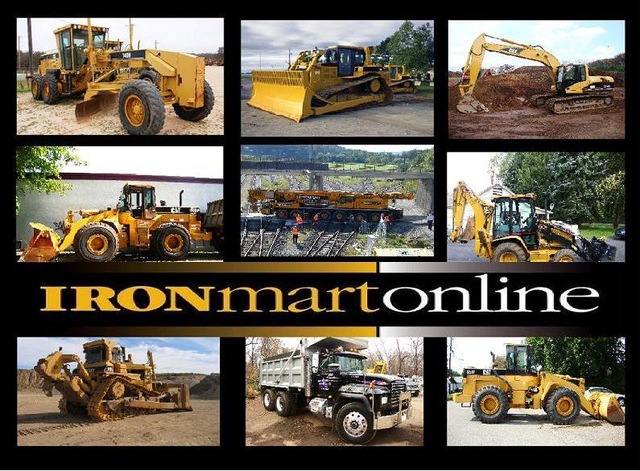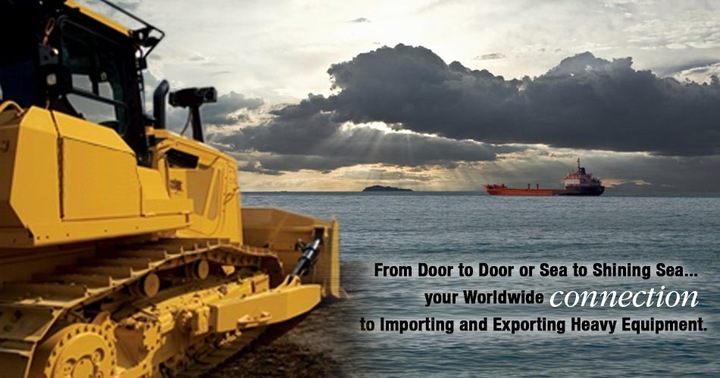 UPC:

UPDATE:

SOLD

Make/Model:

Volvo WG42T

VIN:

4V4JBBBE3TN844550

Engine:

300hp CAT 3306

Rear Axle:

23000 Pounds

Miles:

220183

Location:

Watchung, NJ 07069

Contact:

Jay Trevorrow: 973-886-3020

Full Details/Photos:

Scroll Down or Call