Description
2004 Cat AP650B Paver 8-16 A-B Mat Screed Option Loaded

This is What Sets The Cat AP650B Apart from Any Other Paver

Why You Need to Buy This Now !! Click here for technical specs


For sale Cat AP650B Paver 8-16 A-B Mat Screed Option Loaded

Year : 2004
Make : Caterpillar
Model : AP650B
Serial # CATAP650C9DN00471
Hours : 3914
Engine : Cat 3054 121hp Diesel
6.5 Ton Hopper
Cat D3 Track Rails
Computer Determined Track Roller Placement
Triple Roller Rear Bogies Achieve Smoother Ride
Automatic Track Tension System
Easy Two Bolt on Rubber Pads
Single Operator's Station Slides side to side
Automotive Full Power Steering
Sonic Auger Controls Power Crown
Automatic Grade Slope Controls
Extend-A-Mat B Screed Options
Two Fuel Oil Burners
Provides Even Screed Plate Heating
Paver Weighs 35,950lbs
W8ft 6in x H7ft 5in x L19ft
Paver is Ready to Work
Excellent Working Condition


Cat AP650B Asphalt Paver for sale


Just Some of The Incredible Cat AP650B Paver Options Much Much More

Steering is full power via an automotive type steering wheel at the operator's station.
Electric-over-hydraulic dual path differential steering assures precise machine control.
Steering commands are independent of propel speed.

Extend-A-Mat B Screed Options Power Controls for Slope, Crown and Height include
electric motor-driven gearboxes that provide fingertip operation of main screed crown,
extender slope and extender height adjustments

Left and right feeders and left and right augers are all controlled independently
eliminating the need for feeder gates.

Speed control system allows the operator to dial a maximum paving speed. Once set,
the paver returns to the preset speed when propel lever is in full forward position.

Gateless feeders always run full of mix regardless of the speed
required to fill the auger chamber.

When working with larger stone mixes, segregation can often be eliminated
or minimized by raising the augers to allow mix to flow
unrestricted under the auger assembly.




Distance between the two feeders is significantly reduced because the
auger drive assembly is not part of the tractor.

Narrow distance between feeders allows flow from both feeders to blend
together easily as they discharge into the auger cavity.
This design helps minimize segregation.

Since the auger case is not attached to the tractor,
voids under the chain case are eliminated.

Color coded and numbered wiring system
simplifies troubleshooting electrical systems.



BUY IT NOW !!



This Used 2004 Cat AP650B Paver 8-16 A-B Mat Screed Option Loaded is Located in Denville, NJ 07834
I do make every effort to accurately represent the condition of all items advertised and or represented.
This Used 2004 Cat AP650B Paver 8-16 A-B Mat Screed Option Loaded is sold on an as-is basis, with no warranty, express or implied, (Standard selling Practice for the industry), For this reason, we strongly encourage and support a pre buy inspection of any item before you purchase it.

Please understand I don't own this Used 2004 Cat AP650B Paver 8-16 A-B Mat Screed Option Loaded personally. I am a full time broker selling for a customer, My goal is to bring the buyer and seller together. I do my very best to tell you what I know.

Do you need help marketing your heavy equipment, Boat, Plane, Car or Truck?
Your questions and comments are welcomed 24/7, Contact Jay Trevorrow. Voicemail or Text: 973-886-3020. Email: [email protected] Please Leave a Detailed Email or Voicemail.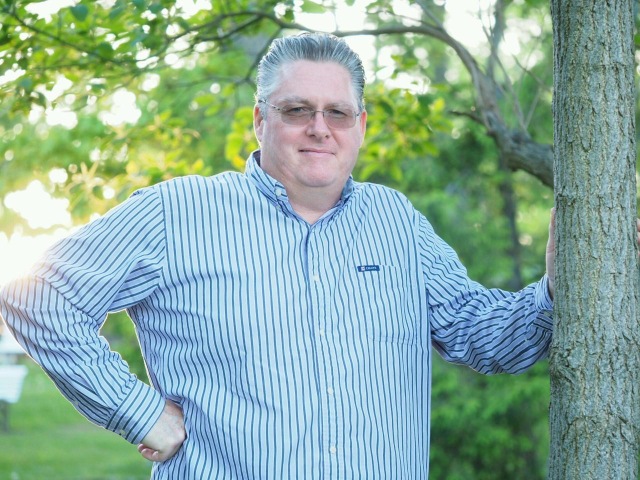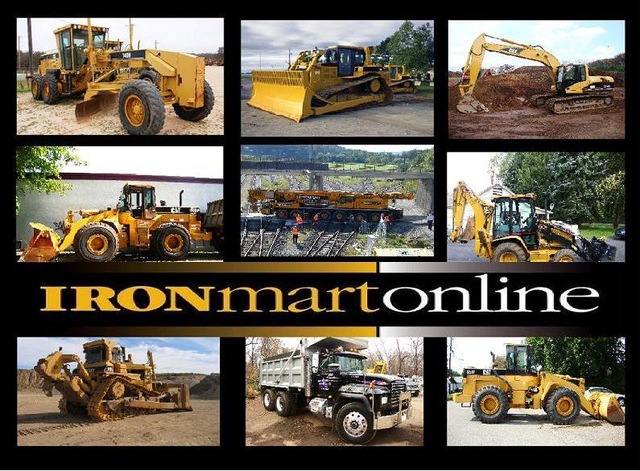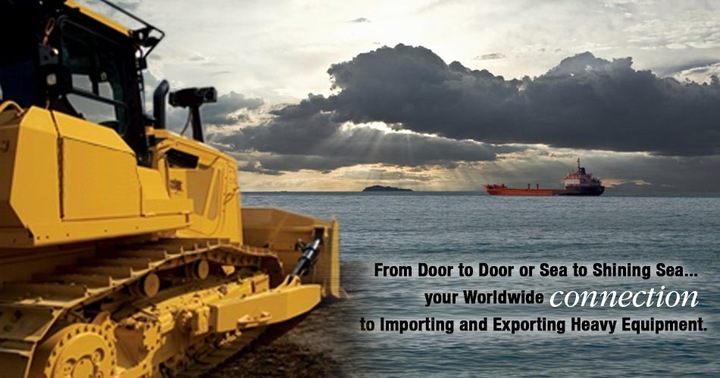 UPC:

Year:

2004

Make:

Caterpillar

Model:

AP650B

Serial #:

CATAP650C9DN00471

Hours:

3914

Engine:

Cat 3054 121hp Diesel

6.5 Ton Hopper:

Cat D3 Track Rails

Computer Determined Track Roller Placement:

Triple Roller Rear Bogies Achieve Smoother Ride

Automatic Track Tension System:

Easy Two Bolt on Rubber Pads

Single Operator's Station:

Slides side to side

Automotive Full Power Steering:

Sonic Auger Controls Power Crown

Automatic Grade Slope Controls:

Extend-A-Mat B Screed Options

Two Fuel Oil Burners:

Provides Even Screed Plate Heating

Paver Weighs 35,950lbs:

W8ft 6in x H7ft 5in x L19ft

Paver is Ready to Work:

Excellent Working Condition

Location:

Denville, NJ 07834

Contact:

Jay Trevorrow

Phone:

973-886-3020

Text:

973-886-3020