Description
cat 120M | Motor Graders for sale | Grader used for sale |ironmartonline Jay trevorrow
PRICE REDUCED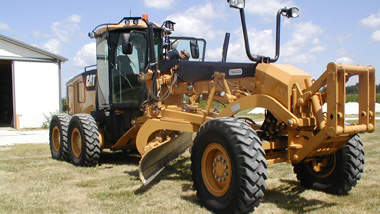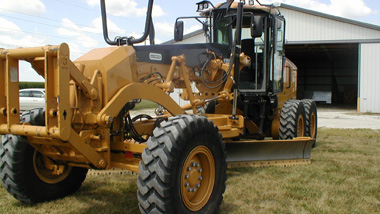 Motor Graders Here.
Caterpillar is the world's largest
heavy equipment manufacturer
for a reason.
Started in 1883 as the Holt company,
they became known in World War I
for the distinctive tracks on their heavy tractors,
nicknamed "Caterpillars."
The name stuck,
as did the company's reputation
for quality and reliability under extreme conditions.

A century later,
Caterpillar is much more than just tractors.
The company is known
for a wide variety of heavy-duty equipment,
from excavators to diesel engines and compressors.
The Caterpillar 120M Motor Grader
exemplifies Caterpillar's ethic
of manufacturing heavy equipment
for the heaviest jobs.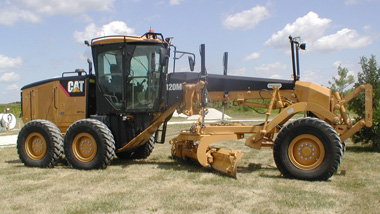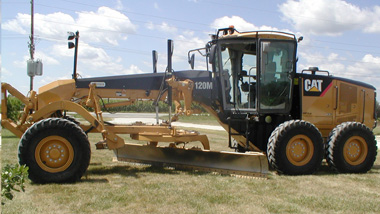 The Caterpillar 120 motor grader
was introduced in 1964.
Over the years,
the machine underwent a series of modifications
to its engine, frame and body,
with the company tweaking the machine's design and capabilities
'til production finally ended in 1996.
Shortly after, Caterpillar refreshed
a number of its motor grader designs
with the M series,
of which this machine is one.
The M Series features many improvements,
such as an ergonomic, comfortable cab design
that provides better visibility and ease of use,
adding to safety and productivity.
This is further enhanced by
operator presence detection and joystick control.
Innovations like top-adjust wear strips
and a shimless moldboard retention system
dramatically reduce adjustment time
and service downtime,
lowering overall machine operating costs.

This 120M features an air conditioned EROPS,
3x3 roading lights, an AM/FM radio,
Hydraulic Base + 2 (front lift & mid mount scarifier),
a 14' moldboard with Hyd Tilt and side shift.
Its 14.00R24 Michelin XGL tires are 80%,
and it comes factory wired for GPS.
Dimensions are 27.9x8.1x10.8 (LxWxH)
with a 19.4' wheelbase and 8.2' blade base.
The unit is powered by a Caterpillar
Model C6.6 ACERT VHP [variable horsepower]
with a maximum output of 138hp.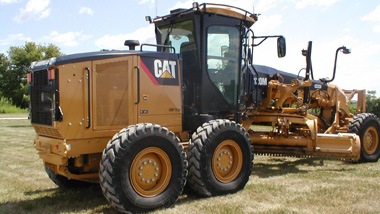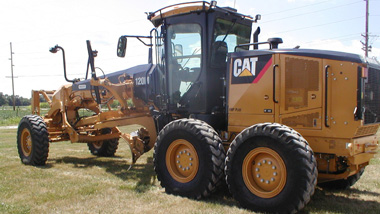 Caterpillars have a unique place in history,
having assisted in the construction
of canals, dams, bridges and highways,
some of which are
the best-known and loved in the world.
Whether you're building
the next great wonder of the world,
or your concerns are more earthbound,
you will appreciate a tradition of quality
that, for generations,
has gone nearly everywhere,
and done just about everything.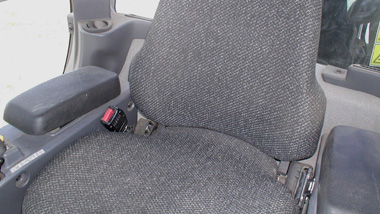 BUY IT NOW !!

This Compactor is Located in Springfield, Illinois

Please understand I don't own this Cat 120M personally
I am a full time broker selling for a customer
My goal is to bring the buyer and seller together
I do my very best to tell you what I know
I encourage and very much support a pre-buy inspection
Do You Need Help Marketing Your
Equipment, Boat, Plane, Car or Truck?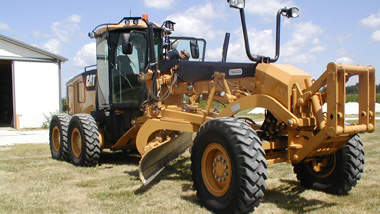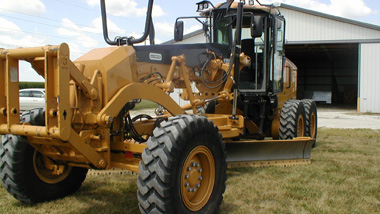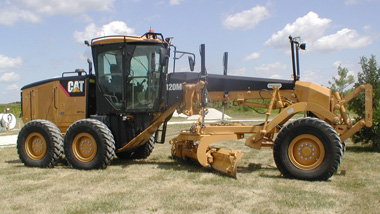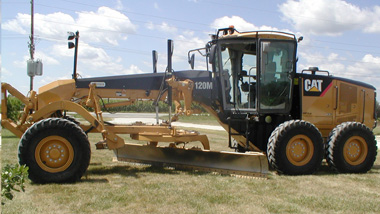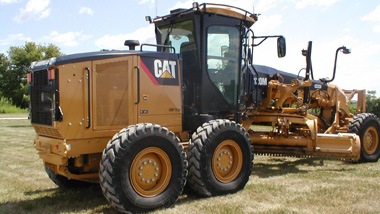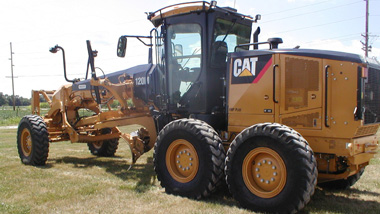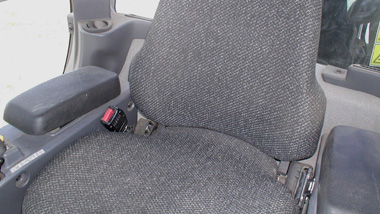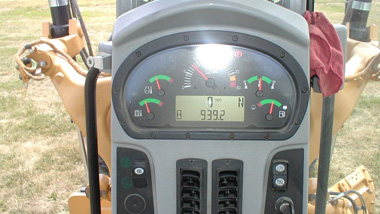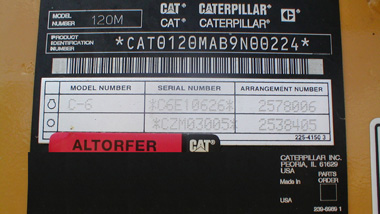 Call Me
973-886-3020
Jay Trevorrow
[email protected]
Best Time to Reach Me
Monday ~ Saturday
8:00 am to 5:30 pm ~Dinner~ 9:00 pm to 12:00 pm
Sunday 12 to 10 pm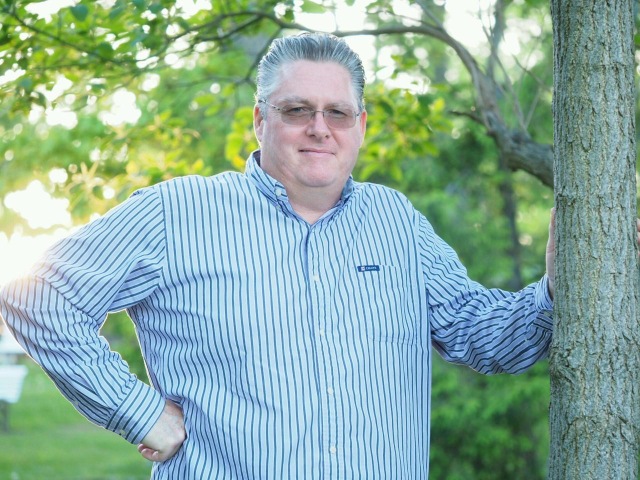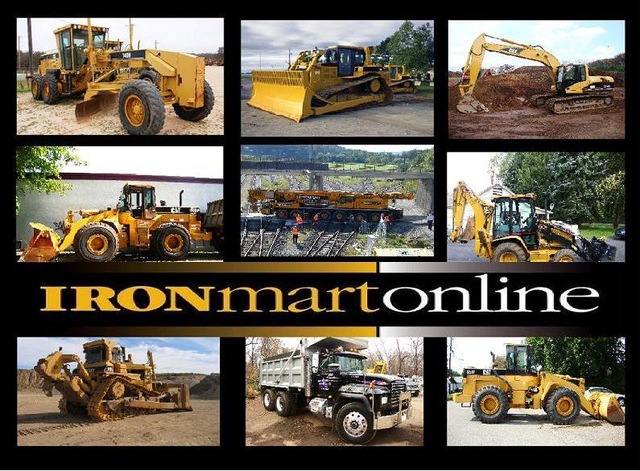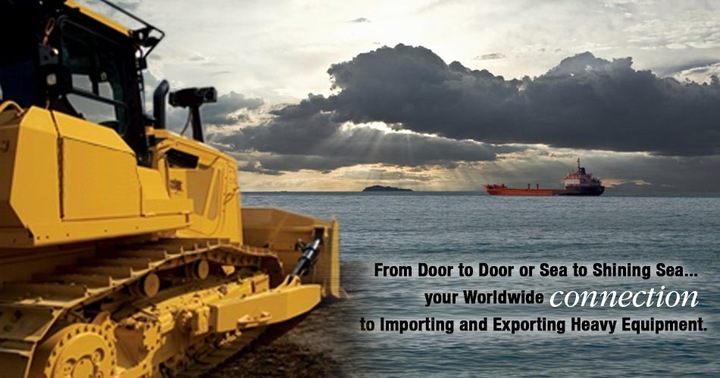 UPC:

Year:

2008

Serial Number:

B9N00224

Engine:

C6.6 ACERT VHP+ (138hp max)

Hours:

939

Location:

Springfield, IL

Contact:

Jay Trevorrow: 973-886-3020