Description
5-Bin AESCO Drum Mix Asphalt Batch Plant, 200-250 TPH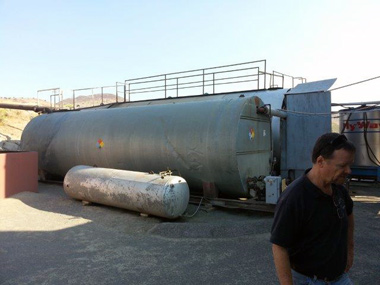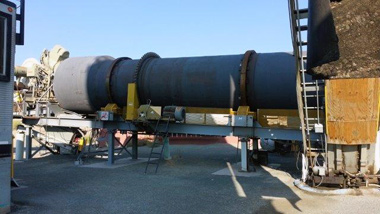 Asphalt Equipment for Sale
AESCO Parallel Flow 200-250 TPH Drum Mix Asphalt Plant,
32x80" drum is equipped with NO recycle collar.
Drum is 6' 6" x 32".
Drum drive system is belly chain 60 hp
with Neptune reducer there is 80% on gear and chain,
Flights 80%.
Drum is equipped with a slinger conveyor.
The burner is a Hauck model SJO 250-E 49MMTBT.
The burner is set up for oil.

1992 Cold Feed System,
five bins 9' x 12'.
Three bins are original,
4th and 5th bin added 19976 and 2006,
feeder belts with 3 hp drive system.
NO-Flow switches and tachs.
Bins have removable bin dividers.
The collection conveyor is 30" wide
with a 5 hp AC motor.
Incline conveyor to lime kit 24' x 60'.

Lime System, 500 BBL lime silo with bin-vent
and Mill Trones impact scale
that feeds a 12" x 15' screw
to a 1997 Cedarapids 4' x 5' Twin shaft
pugmill skid mounted 40 hp motor.
1992 Weigh Belt,
Aesco 24" x 25' enclosed weigh bridge conveyor to drum.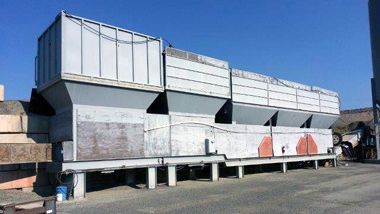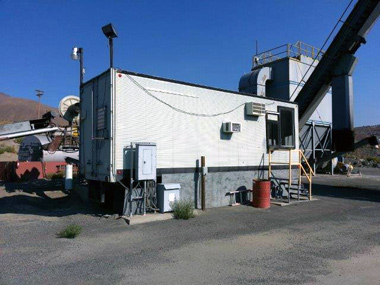 Scalping Screen, Deck is 3' x 4'.
Located on the end of the CF collecting conveyor.
1997 Dust Control (CV70x146),
Aesco 49,000 ACFM pulse-jet baghose 300 5 1/2" x 15' bags.
Three section baghouse with a twin City fan 125 hp motor.
25 hp Quincy Screw compressor.

Asphalt Silo, 2 – 100-Ton Yankee Silos,
with 6,000 lb. wight batchers
and 2.5 ton Anti Segregation Batchers
electric heat on double clam style gates.
Single 400 TPH step crossover.
Also included is a small emergency generator
to unload silos in the event of a power black out.

Slat Conveyor, Yankee duel chain slat with reject chute,
3" x 75' with doors and oil heat on floor 75 hp.
New chain in 2007.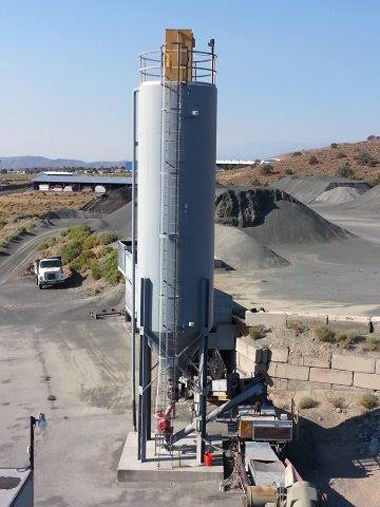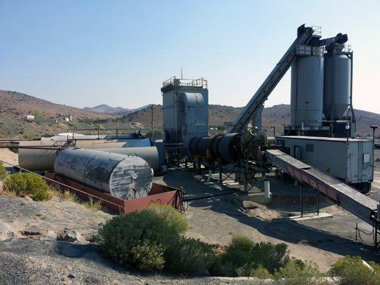 1992 Control Van,
8' x 2" relocatable Aesco control house
with 2006 Lebra Gen III Computer Controls,
manual start stop station, burner controls, silo controls
all replaced at same time,
Westinghouse motor control canter.

Asphalt Tanks, Two – 20,000 gallon coiled A.C. tanks,
skid mounted with ladders walkways
and hi and low bindicators
(1 with center mounted agitator).
1 – 10,00 coiled skid mounted tank.
2006 Hy-Way HYCGO-200 (2 MBTU)
combo Oil/Gas fired hot oil heater.
Asphalt metering skid 3". 1 0
20,000 skid mounted fuel tank with containment.
Asphalt Testing Lab,
10' x 50' insulated converted conex box van
that is air conditioned
lab equipment included:
Ploog "Sand Shaker",
Setra "Digital Scale",
2 – Gilson "Compactors",
Grieve "Oven"
other miscellaneous components.
This plant is very clean and highly maintained. There are also two conex storage boxes with numerous spare parts.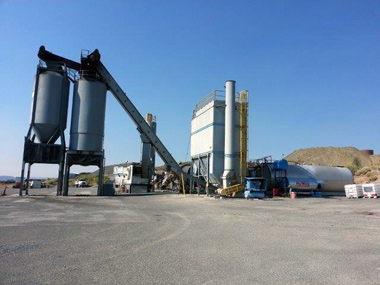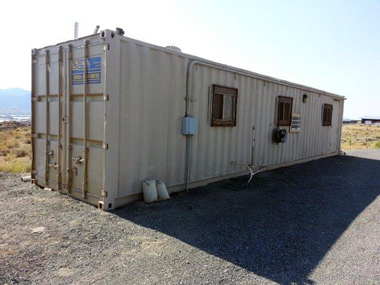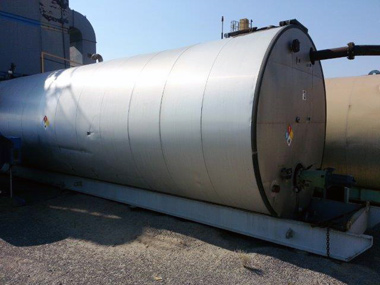 BUY IT NOW !!

This asphalt plant is located in Nevada
We make every effort to accurately represent the condition
of all items advertised and or represented.
This machine is sold on an as-is basis,
with no warranty, express or implied.
(Standard selling Practice for the industry)
For this reason, we strongly encourage and support
a prebuy inspection of any item
before you purchase it.
Please understand I don't own this AESCO asphalt plant personally
I am a full time broker selling for a customer
My goal is to bring the buyer and seller together
I do my very best to tell you what I know
Do You Need Help Marketing Your
Equipment, Boat, Plane, Car or Truck?
Your Questions and Comments Welcome 24/7
Contact Jay Trevorrow
Voicemail or Text: 973-886-3020
Email: [email protected]
Please Leave a Detailed Email or Voicemail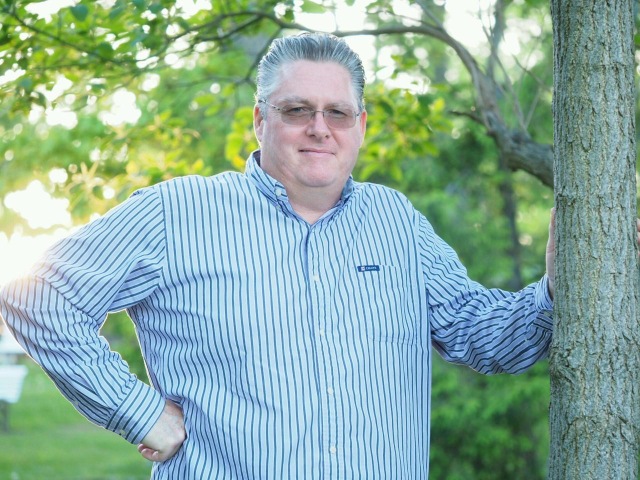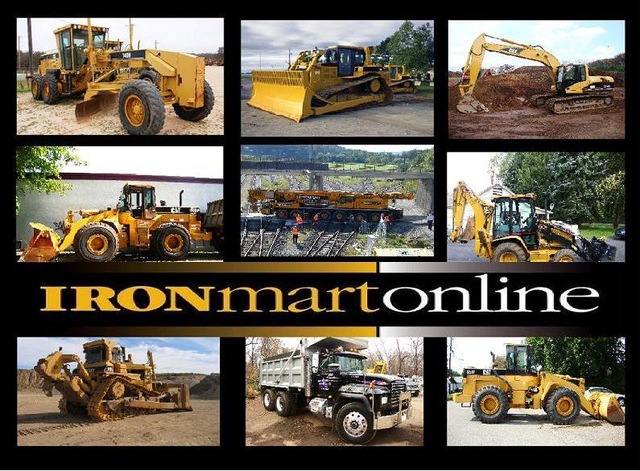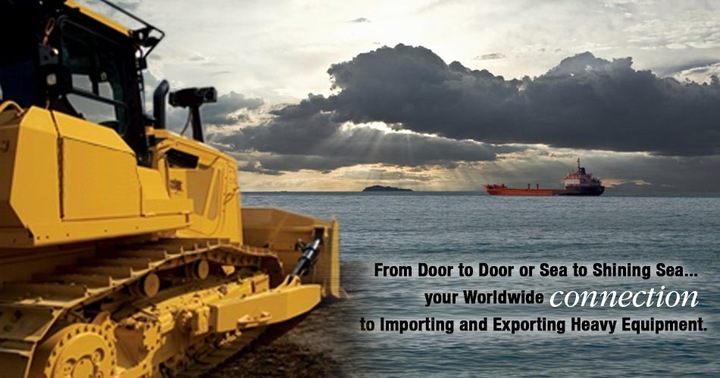 UPC:

Burners:

Oil Fired

Production:

200-250 TPH

Condition:

Clean, Well Maintained w/ Multiple Spare Parts

EXTENSIVE Specs, More Photos:

See Below

Location:

Nevada

Contact:

Jay Trevorrow: 973-886-3020