Description
Caterpillar 769B Haul Truck: The Epitome of Heavy Duty, at a Lightweight Price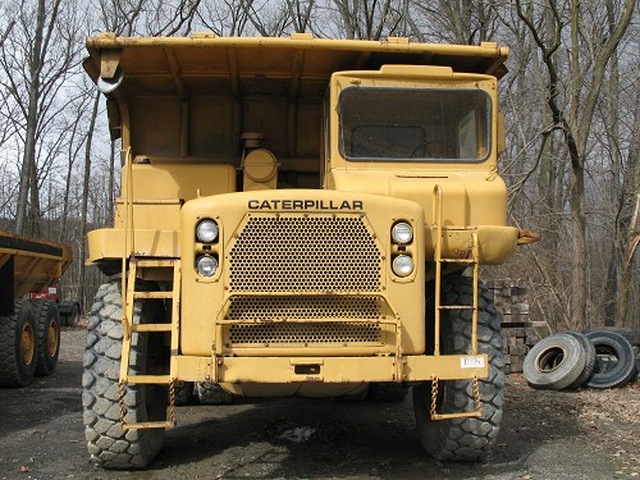 Excavators for sale
Caterpillar Rigid Haul Truck Specs
This truck is a 1969 Caterpillar 769B.
It bears a passing similarity
to a Caterpillar articulated dump,
but this is a rigid body dump.
We do not have the engine hours on this truck,
but it has 26,089 miles.
This 769B is in good operating condition.
The brakes, engine and dump all operate well,
and the tires are in great condition.
For its age,
this truck shows remarkably little wear.
Service records are available for this machine.
The truck is a 35 ton
with a 30 yard heaped capacity
and a 75,000 pound payload,
for a 150,000 pound gross weight.
If you've got a large amount of material
to move between two points,
this is the truck you want for the job.
It gives you all the muscle you need,
without breaking the bank.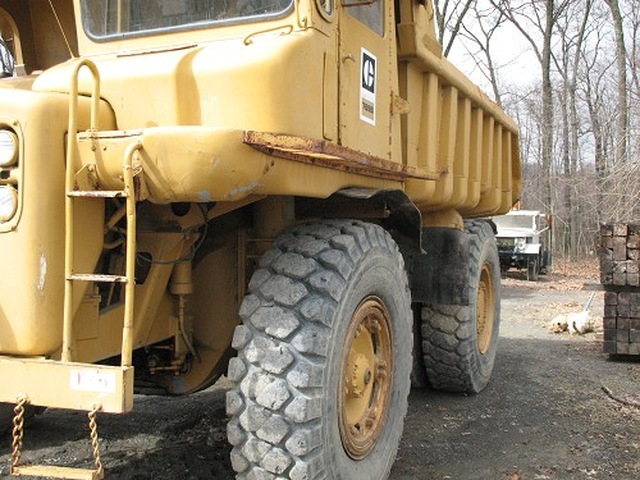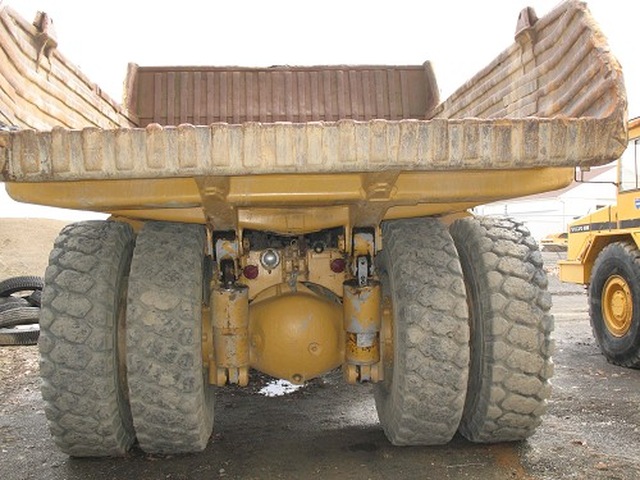 Caterpillar History
The earliest record of Caterpillar machinery in use
is a 1905 black-and-white photo
taken of Holt Steam Traction Engine #37
laying cable for the San Francisco cable car system.
Caterpillars were so well known for their dependability,
they were used extensively in World War I and World War II.
Their machines represent handwork and dependability.
The British Army even used the track system developed by Caterpillar
to engineer the first prototypes for tanks.
The 85-year old company has been a household name ever since,
and they are considered the industry leader
for manufacturing mining and construction equipment around the world.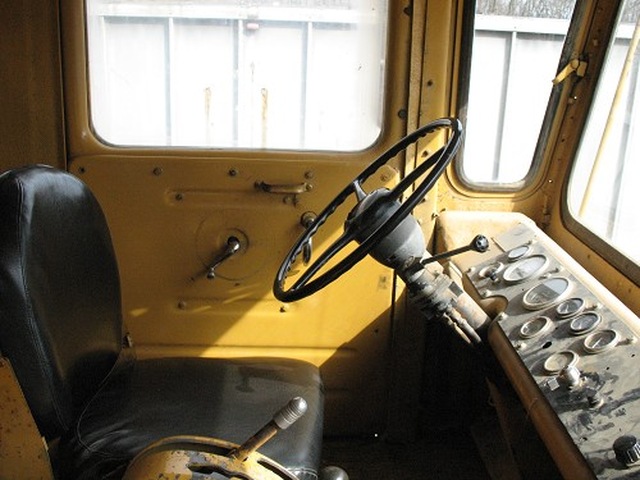 BUY IT NOW !!

This rigid haul truck is located in University Park, PA 16802
We make every effort to accurately represent the condition
of all items advertised and or represented.
This machine is sold on an as-is basis,
with no warranty, express or implied.
(Standard selling Practice for the industry)
For this reason, we strongly encourage and support
a prebuy inspection of any item
before you purchase it.
Please understand I don't own this Caterpillar personally
I am a full time broker selling for a customer
My goal is to bring the buyer and seller together
I do my very best to tell you what I know
Do You Need Help Marketing Your
Equipment, Boat, Plane, Car or Truck?
Your Questions and Comments Welcome 24/7
Contact Jay Trevorrow
Voicemail or Text: 973-886-3020
Email: jay@ironmartonline.com
Please Leave a Detailed Email or Voicemail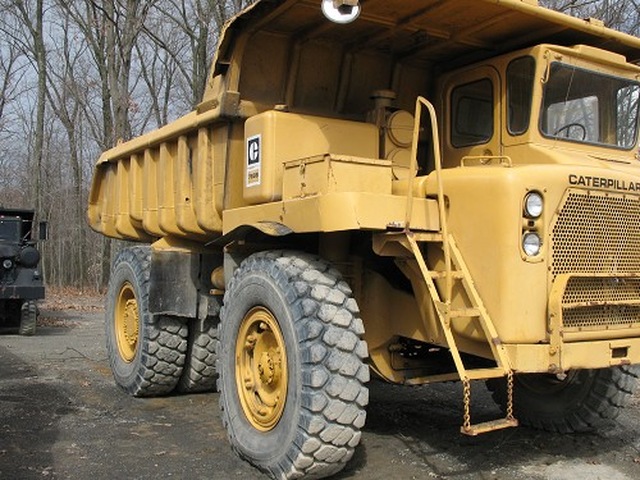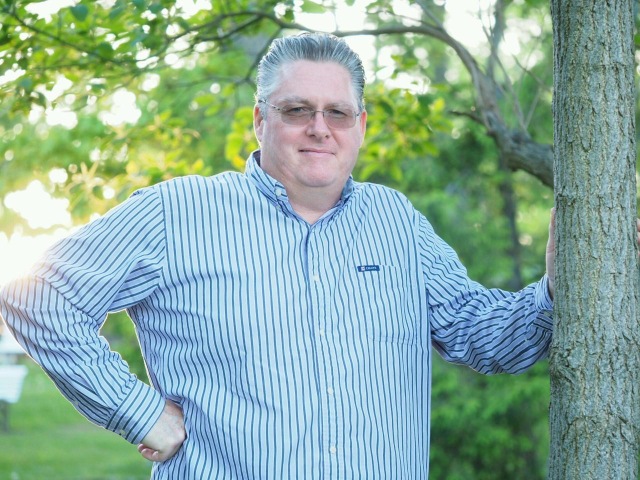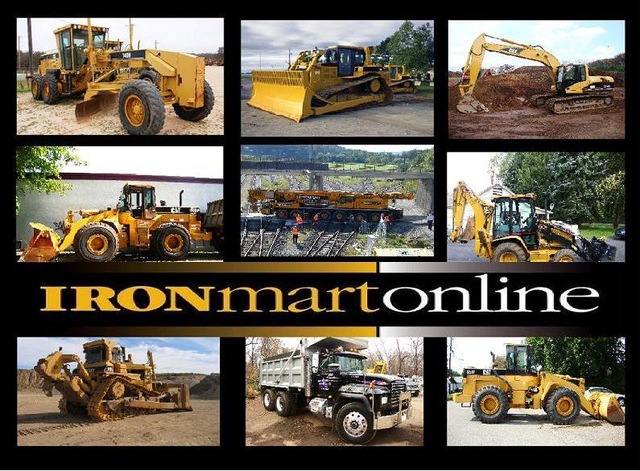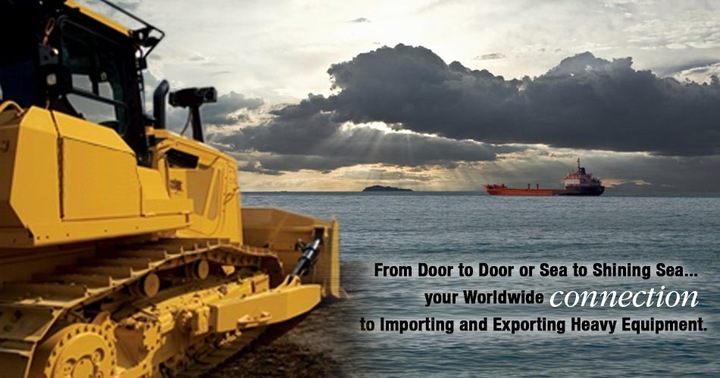 UPC:

Year:

1969

Serial Number:

99F1044

Miles:

26,089

Capacity:

30 Yards Heaped

Gross Weight:

150,000 Pounds

Location:

University Park, PA 16802

Call Jay Trevorrow:

973-886-3020

Or See Below:

For More Photos/Information