Description
Tri-axle Mack CL713 Tractor with 55 Ton Lowboy by Rogers used for sale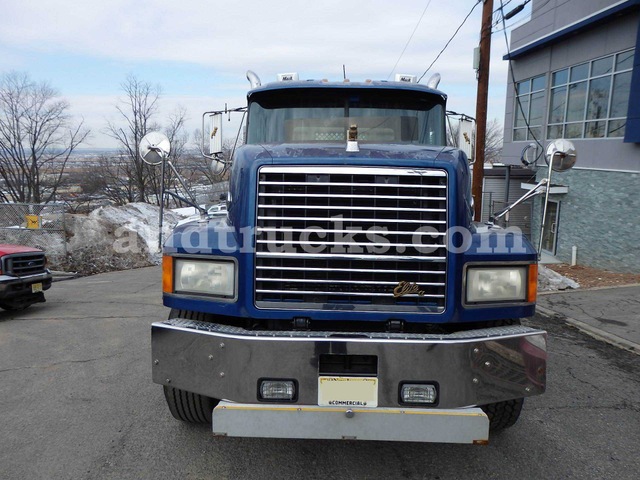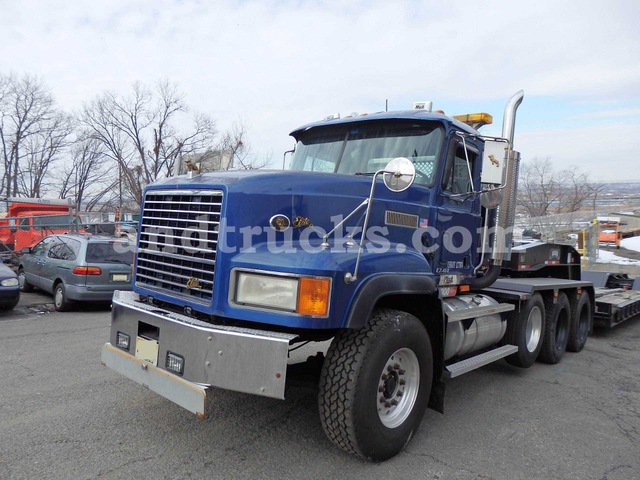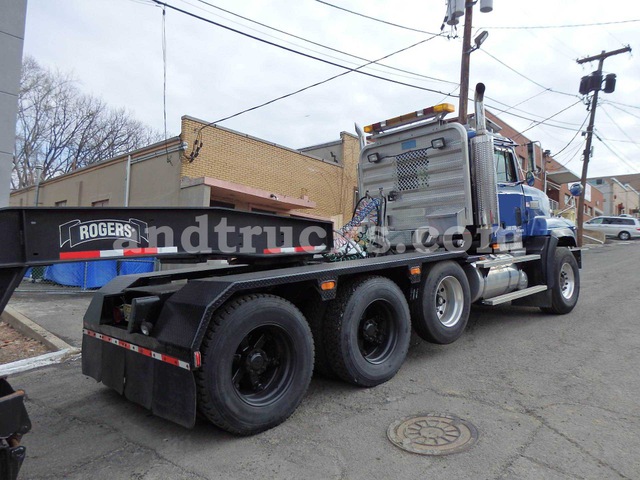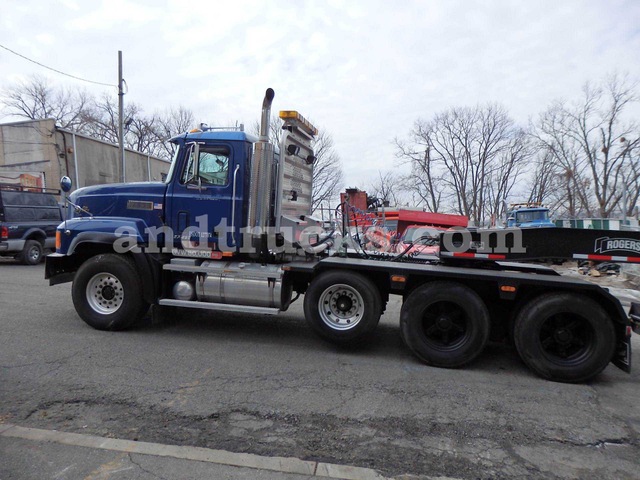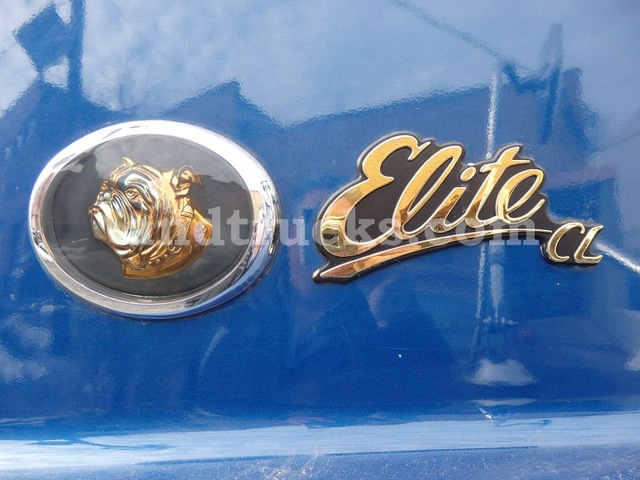 This package, a 2000 Mack CL713 Elite
coupled to a 55 ton Rogers trailer,
was purchased from a coal mine in Kentucky.
The original owner maintained it well,
and the truck had a lot of idle time,
with low miles.
The current owner hasn't slacked on upkeep either, as you'll see below.
It's powered by a 460 horsepower Mack E7,
and the powertrain is rounded out
by an 18 speed Eaton Fuller transmission.
The axles are 52,000 pound rears
with a 20,000 drop axle
(all with redone springs).
In addition to the truck's heavy-duty specs,
scroll down to see the extensive upgrades it's received.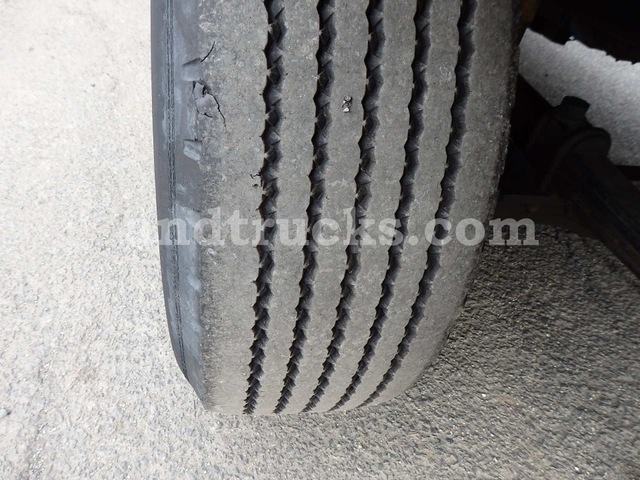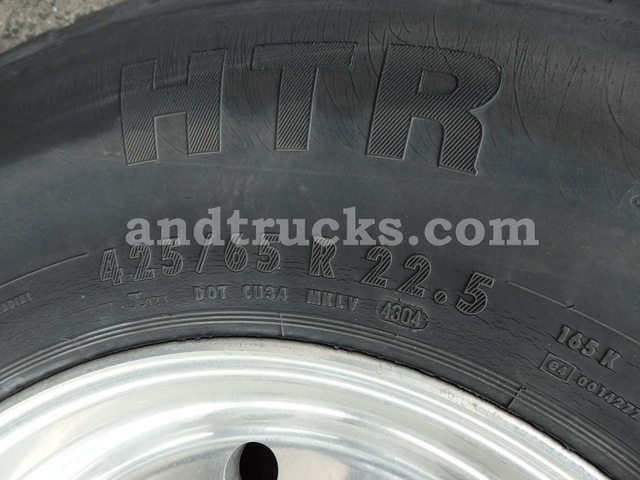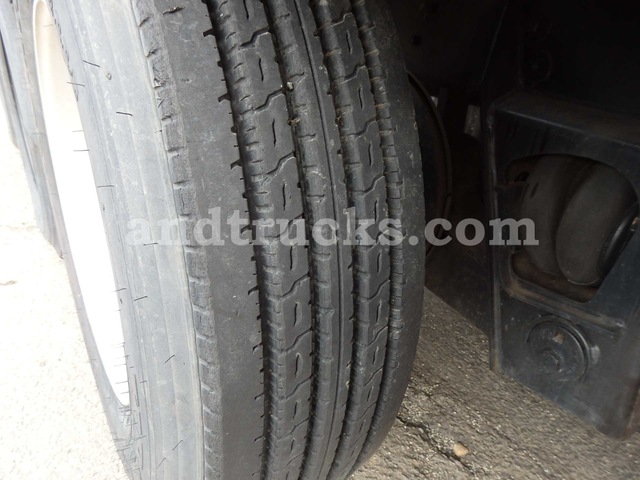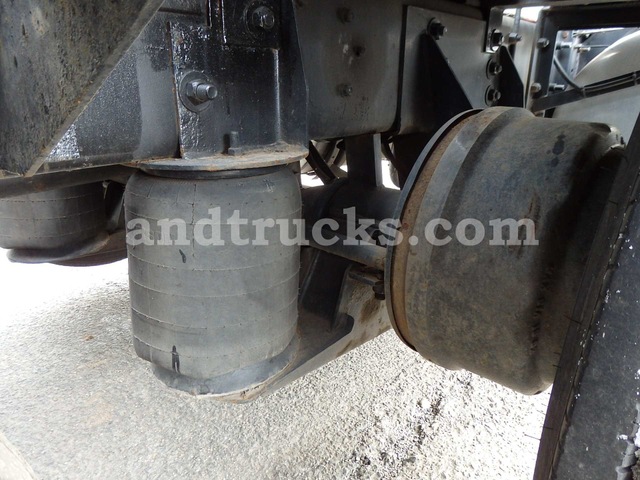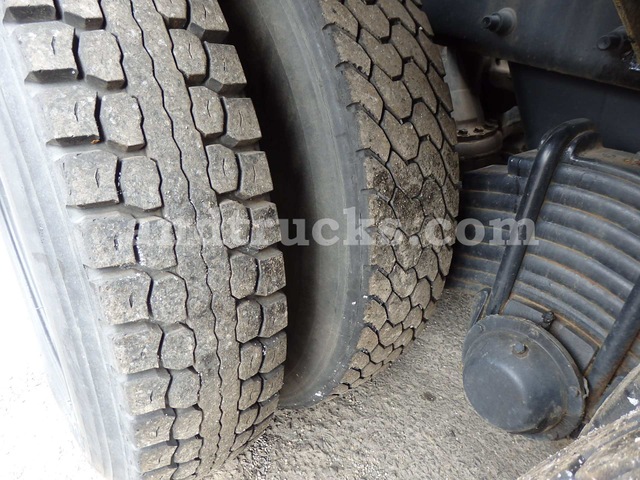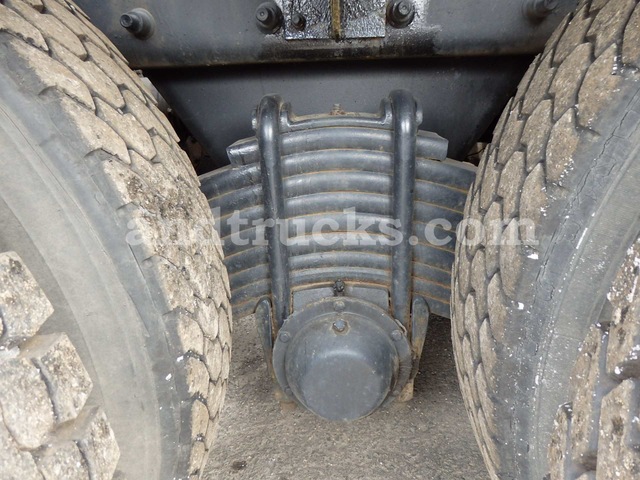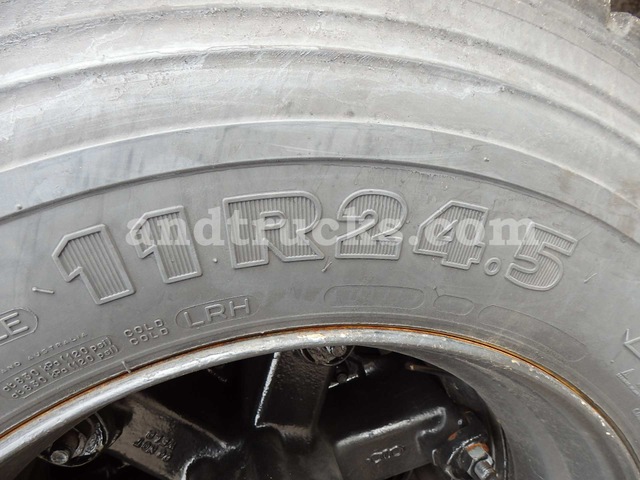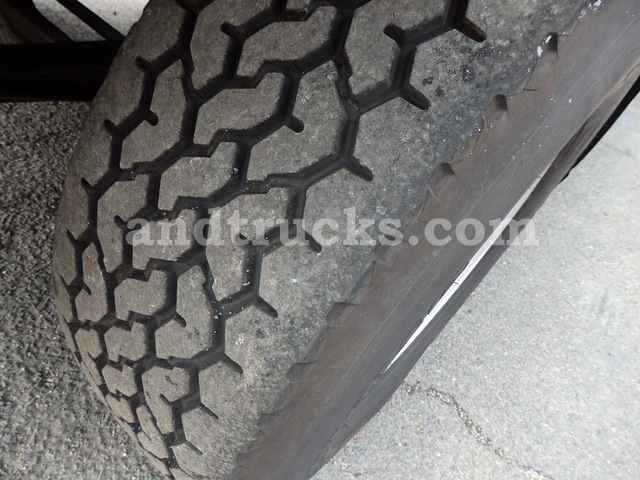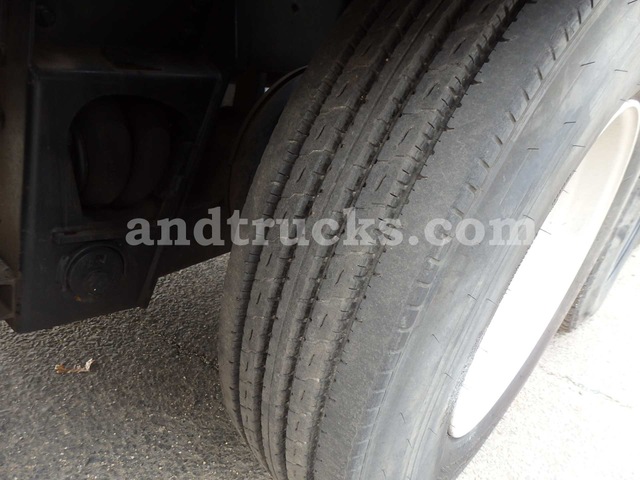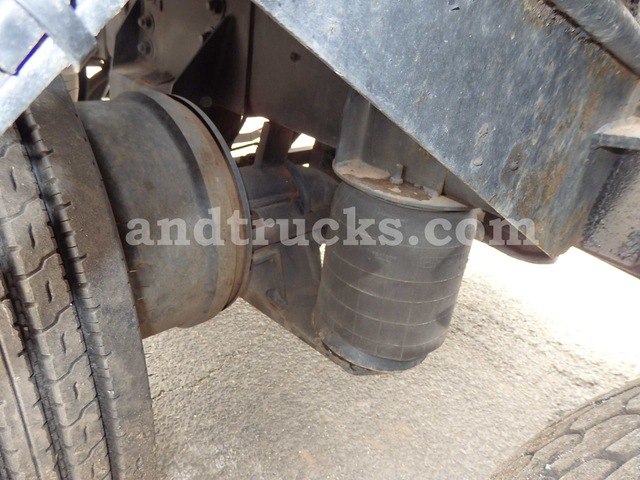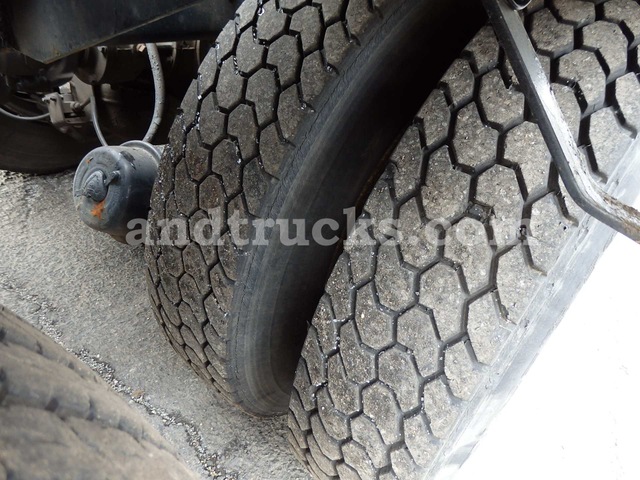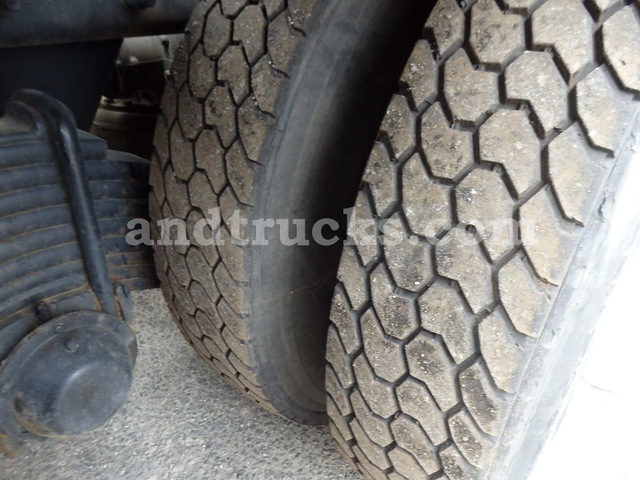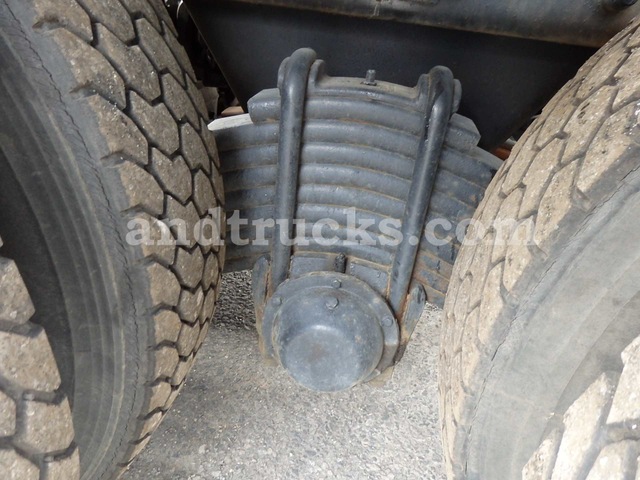 In the last ten thousand miles,
this truck has had thousands invested
in an in-frame rebuild
that's resulted in significant upgrades and maintenance.
It's received the following new:
New engine, new fuel pump, new oil cooler,
new front and rear springs,
new compressor and air dryer,
new radiator, new exhaust with two new mufflers,
new clutch fan, A/C unit and king pins.
Its electrical system has been upgraded
with new, heavier duty, deep cell batteries,
plus a top of the line starter and alternator to match.
There's also a better, more responsive, PTO,
and a super heavy-duty clutch.
The truck has also received
a heavy duty fifth wheel,
an aluminum Bristol Donald headache rack,
a full steel deck with Bristol Donald fenders,
strobe flood lights, and strobes installed in the headlights.
To put it plainly,
trucks this specced out don't come along very often,
especially at this price.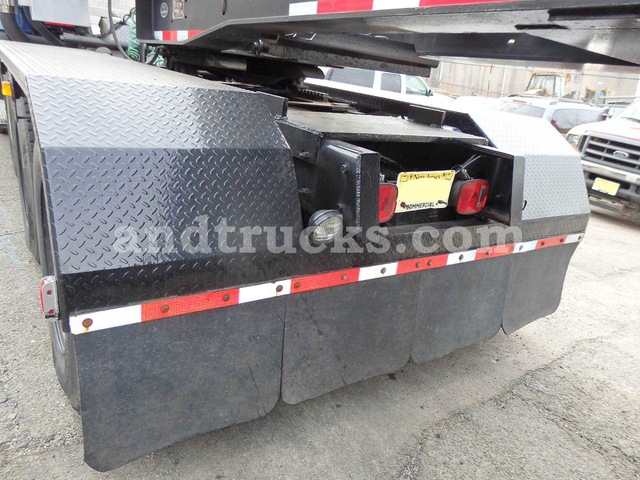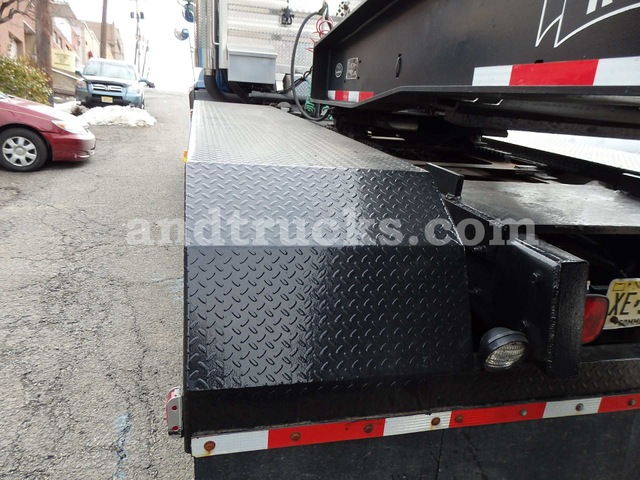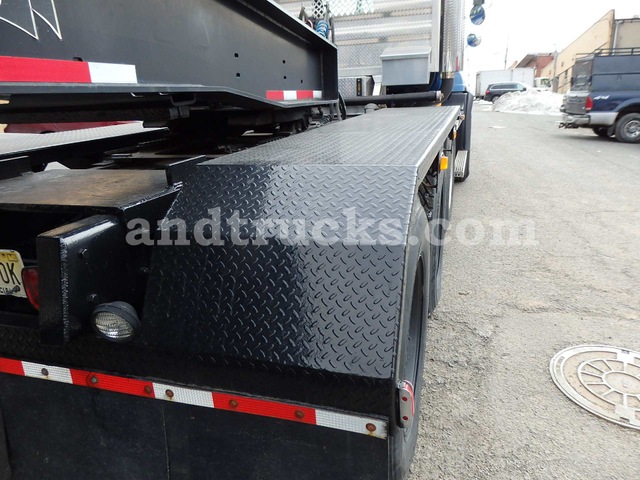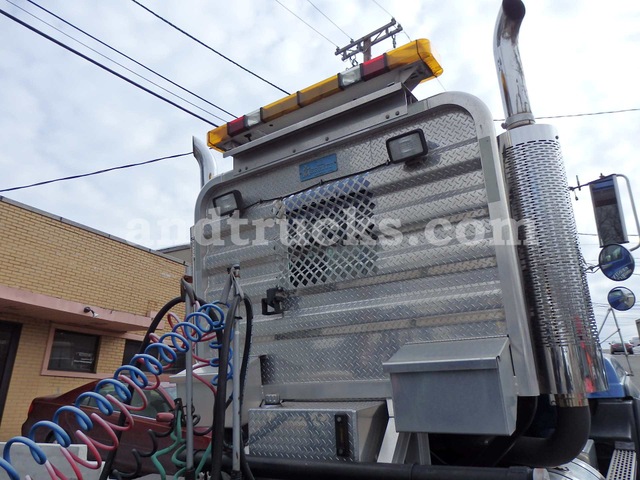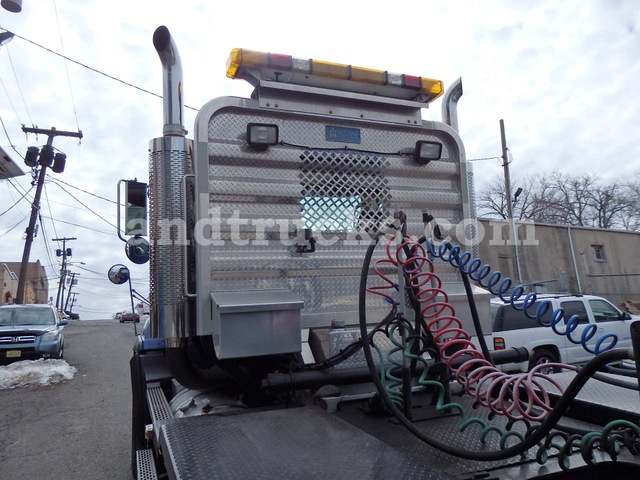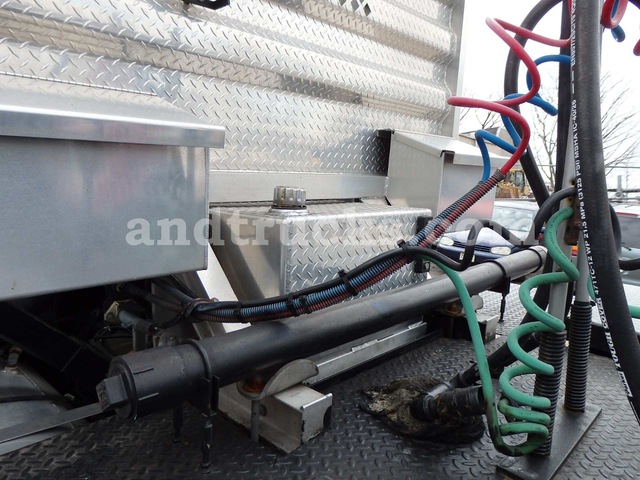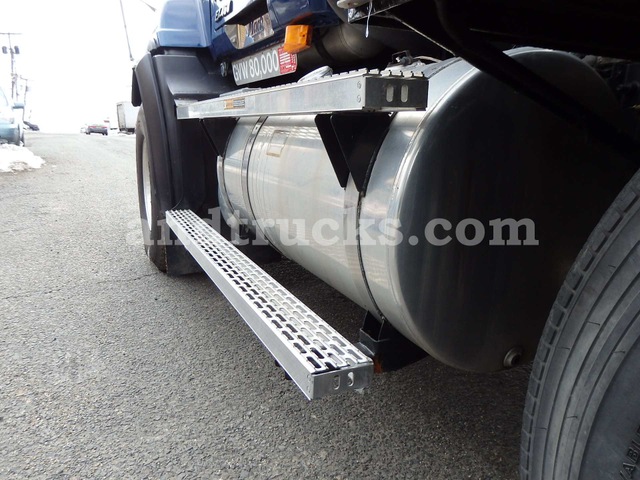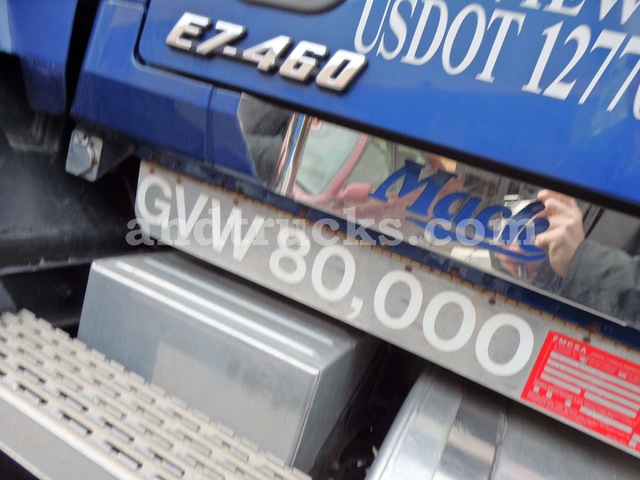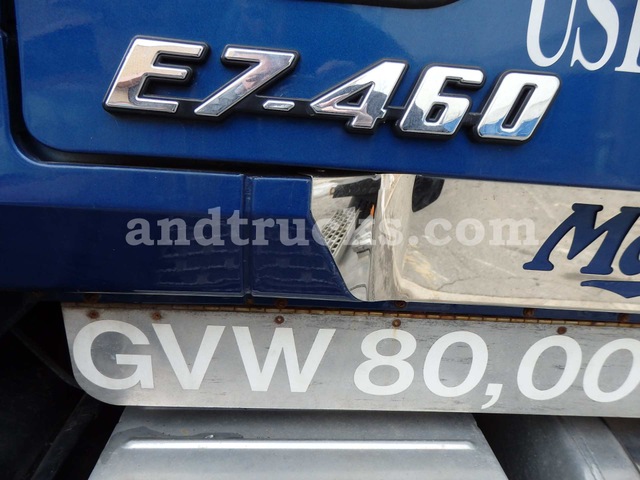 This Rogers trailer is a 55 ton ground bearing lowboy
built in 2006.
The trailer is 52'x102" (LxW)
with a 13 foot neck, a 25 foot well,
and a total length (with the CL713)
of 72 feet.
It is 10" longer than standard to allow full fender clearance.
It's equipped with floodlights, as well as strobe lights in the rear.
The deck is new and the tires are good.
It's air ride equipped,
with an air lift third axle.
At this price, it's likely to go as quickly
as the CL713 tractor can move it,
so call or email today to arrange to see it.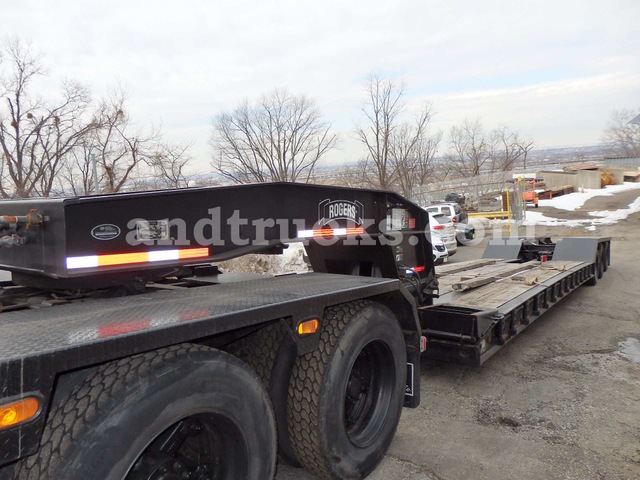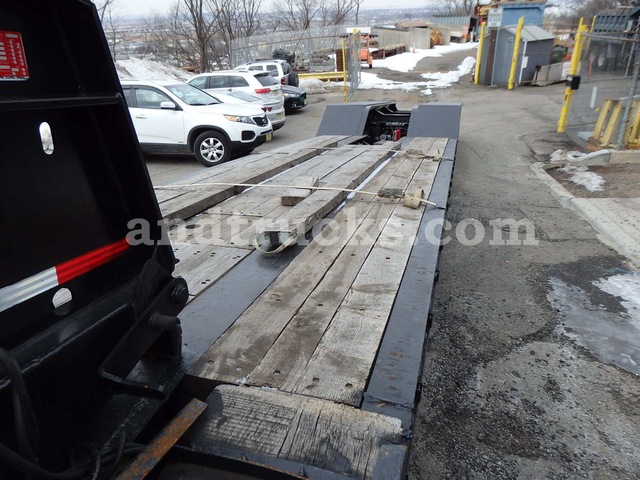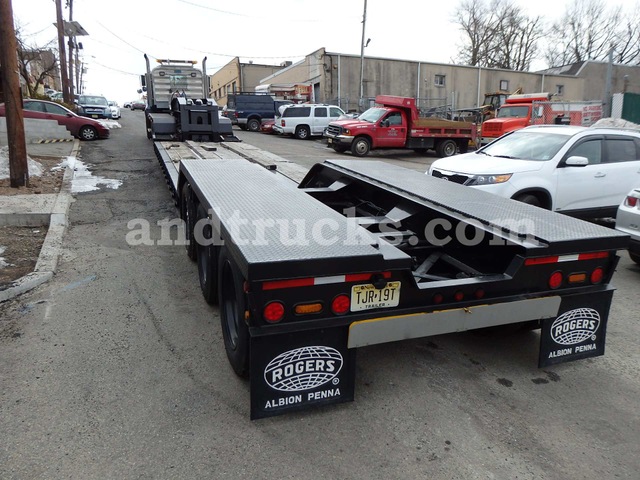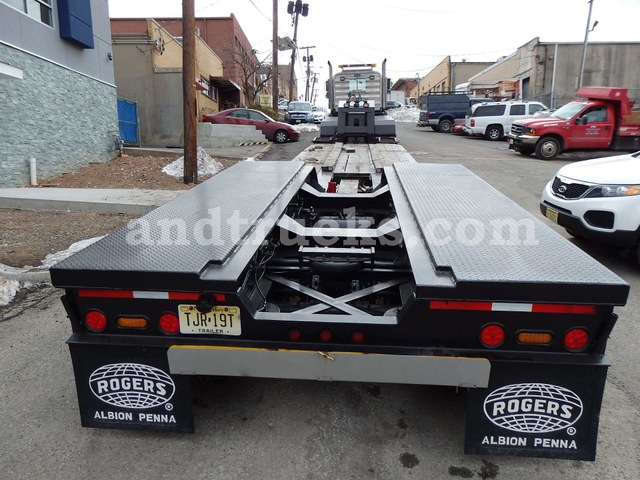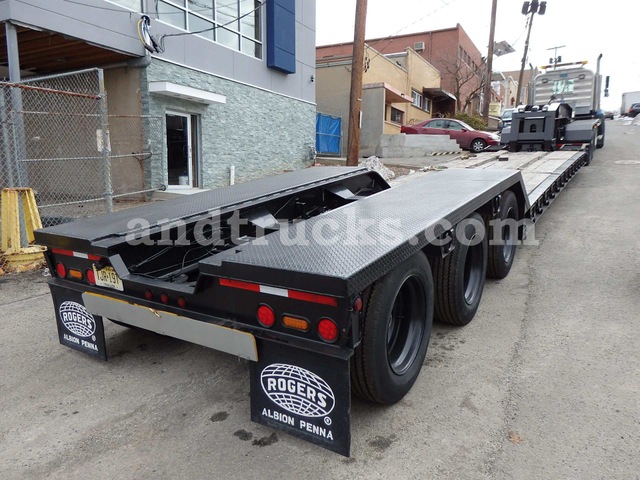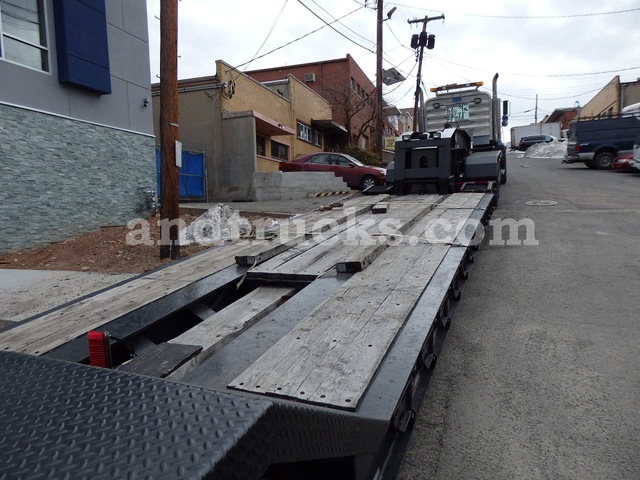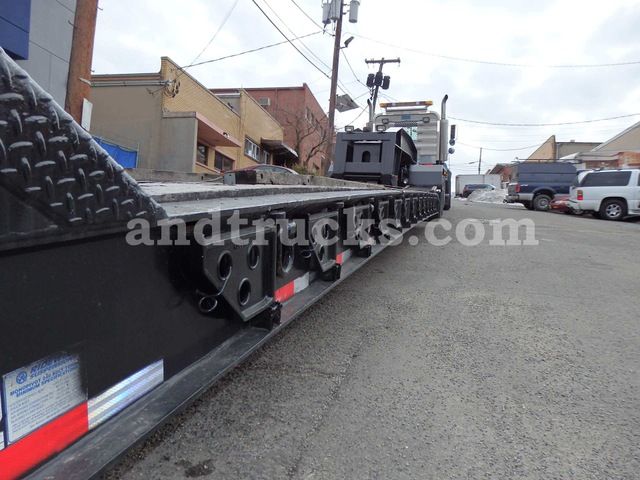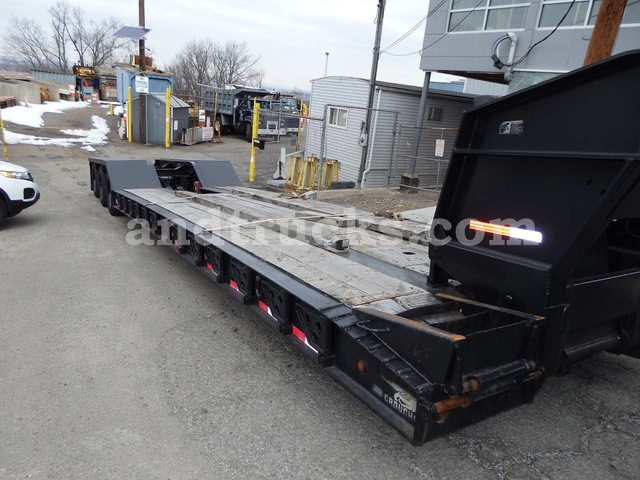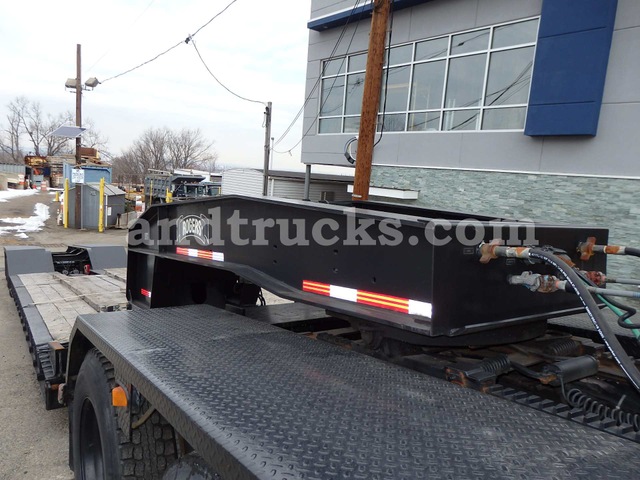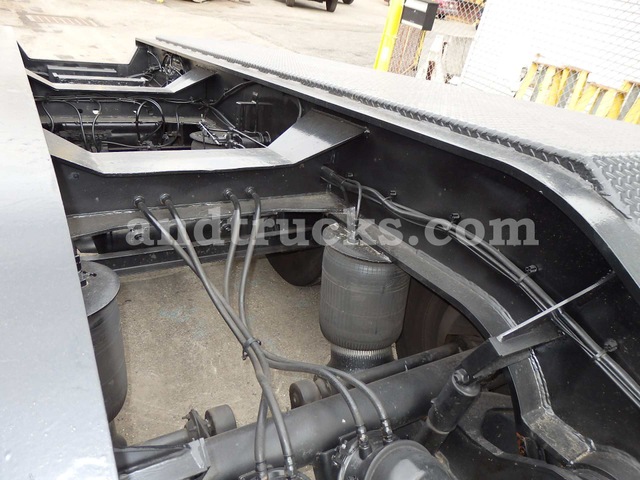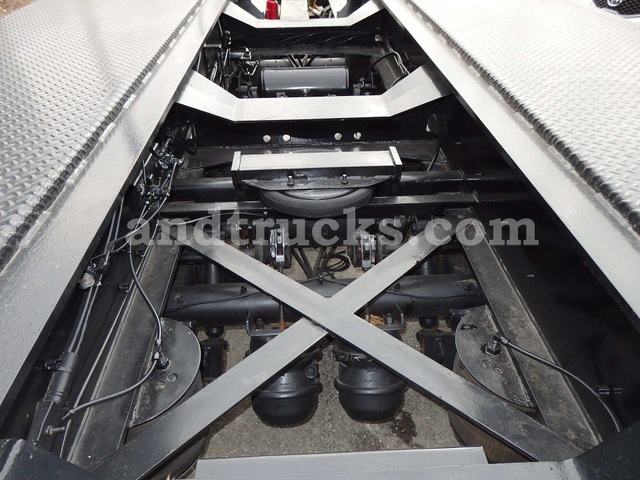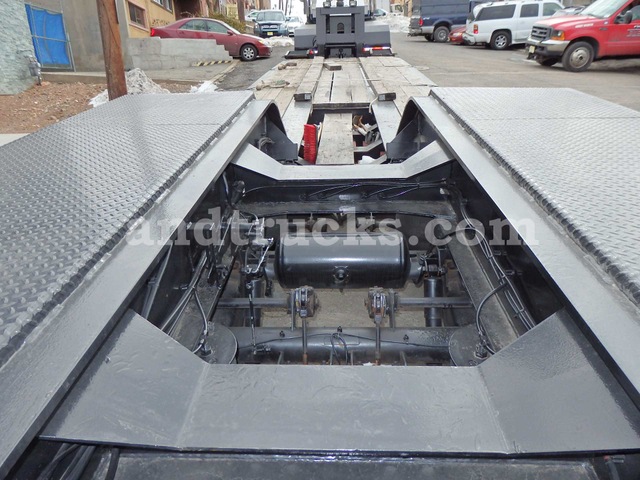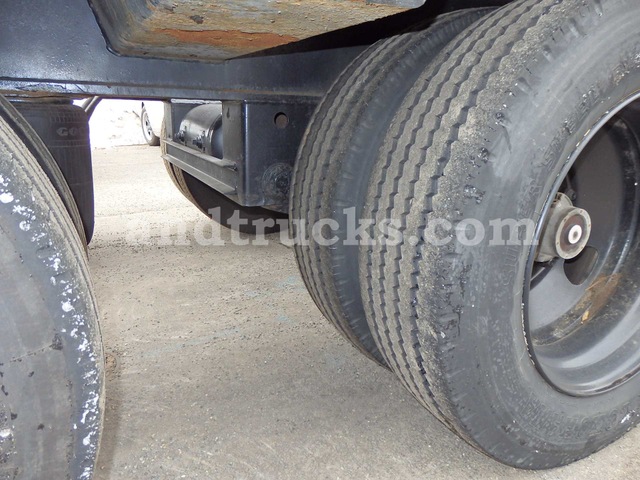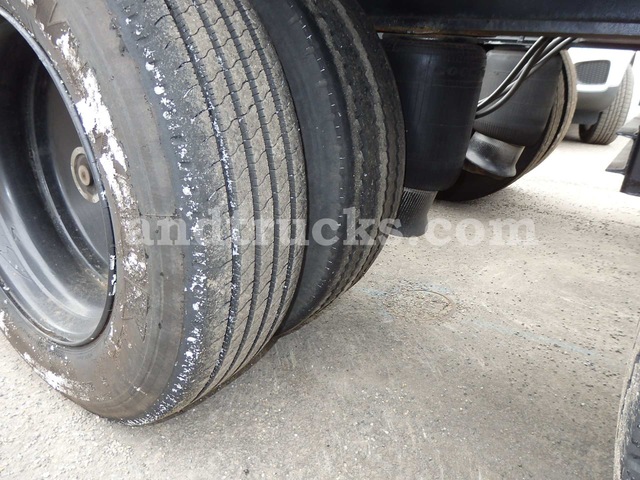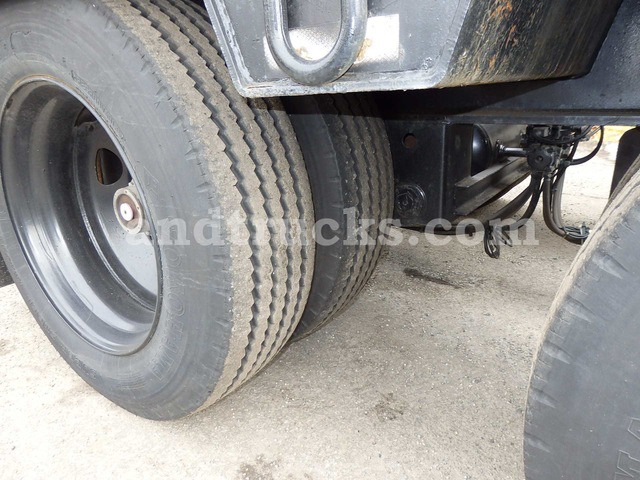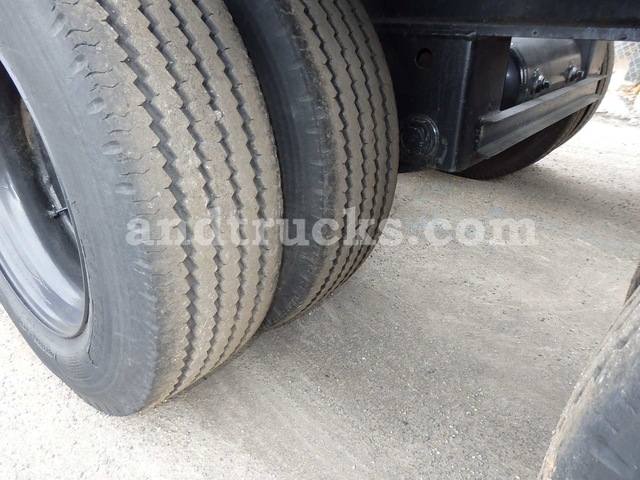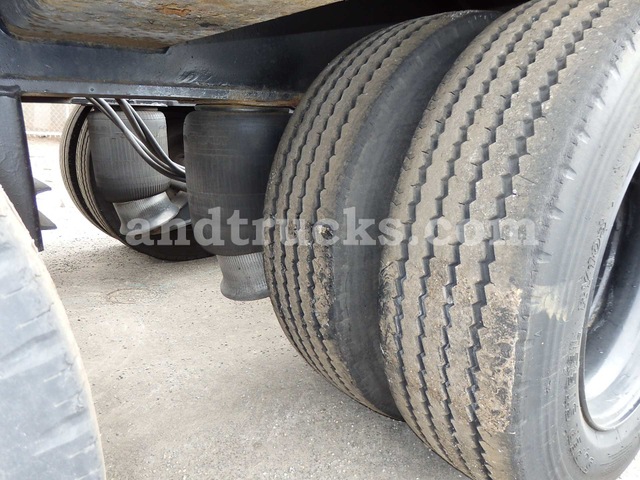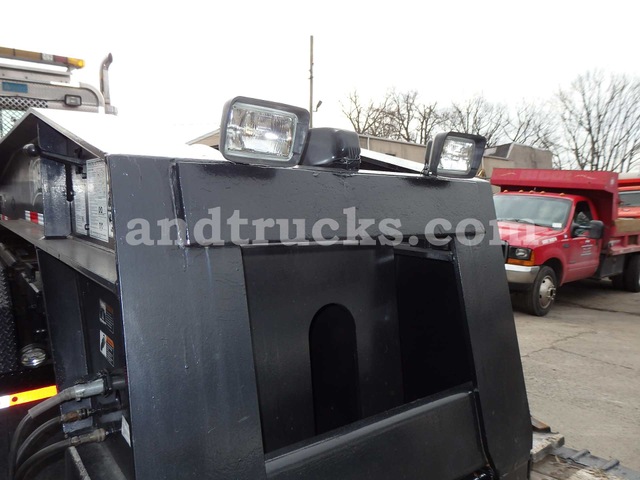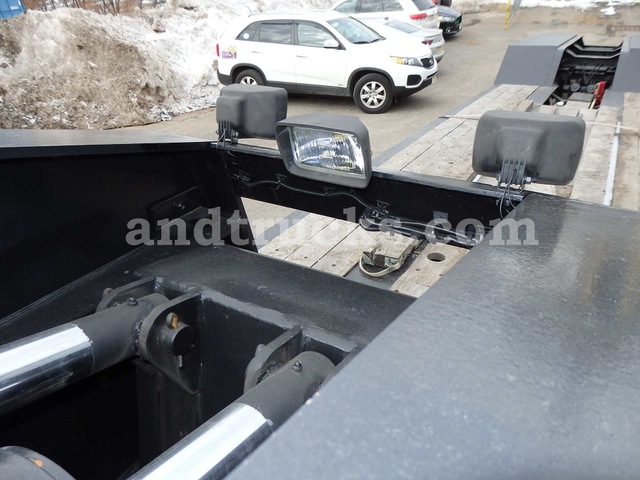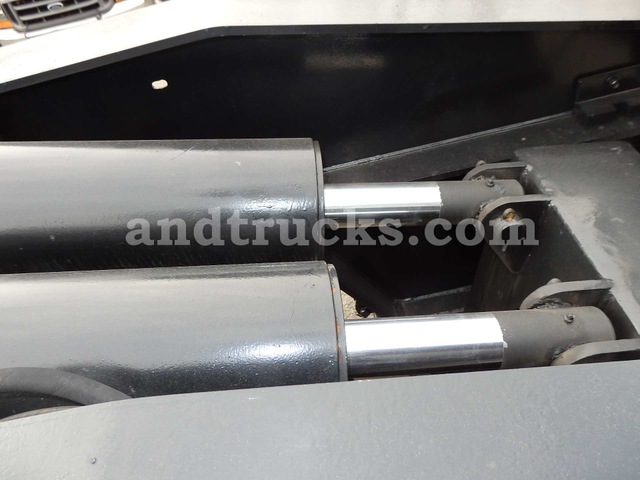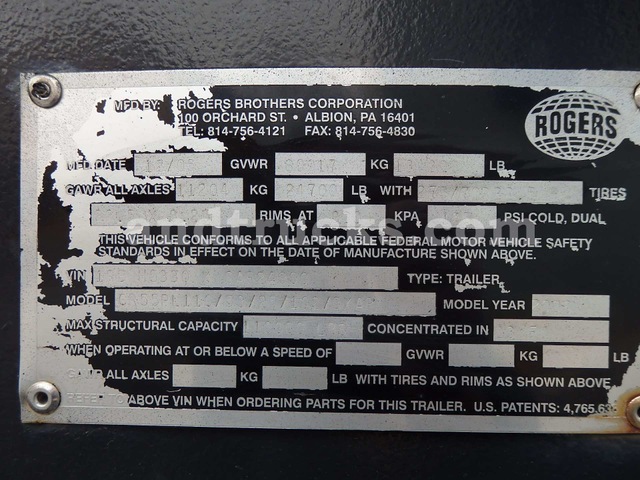 Pennsylvania-based, family owned Rogers trailers
has operated business since 1905.
Rogers Brothers Corporation
was founded by Charles, Louis, and Hugh Rogers.
The company began by fabricating steel for bridges,
but had branched out
to commercial trailers by 1914.
Through two world wars,
the Manhattan Project,
and the expansion of America's highway system,
Rogers was there, earning recognition
from truckers and the government alike.
Combining quality manufacture with innovation,
Rogers trailers are legendary.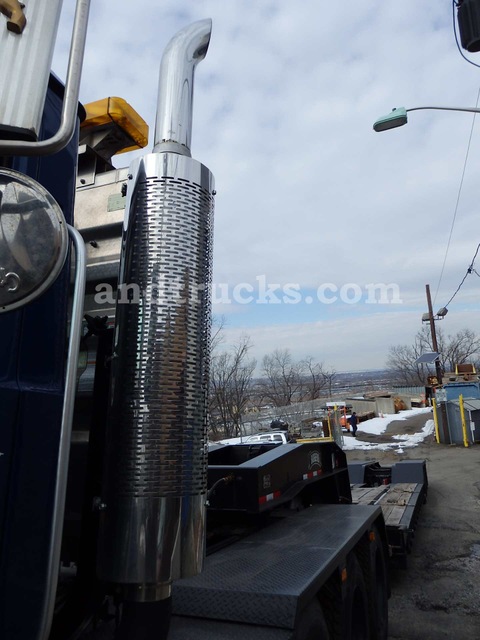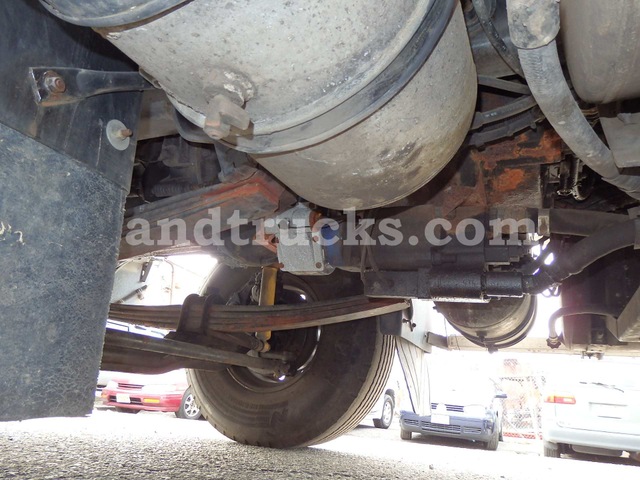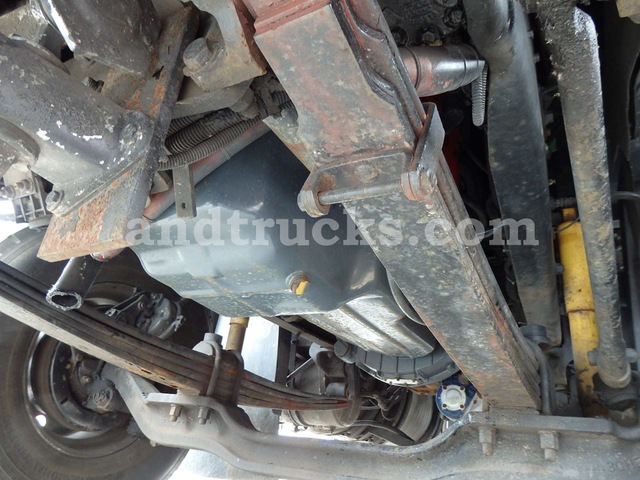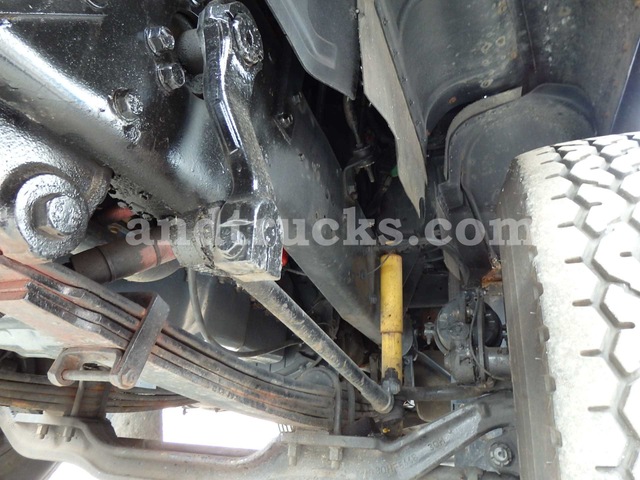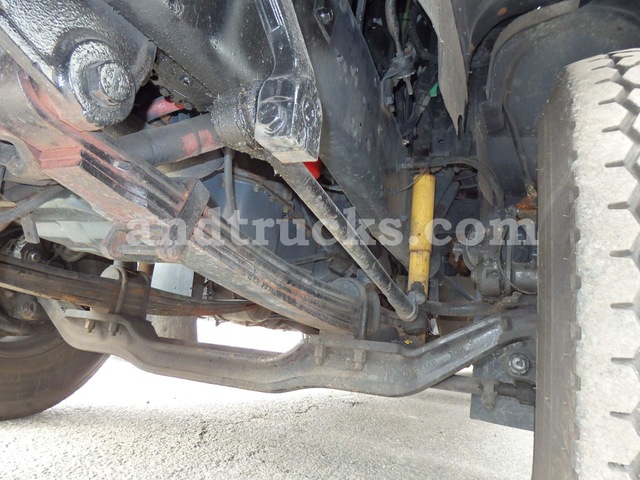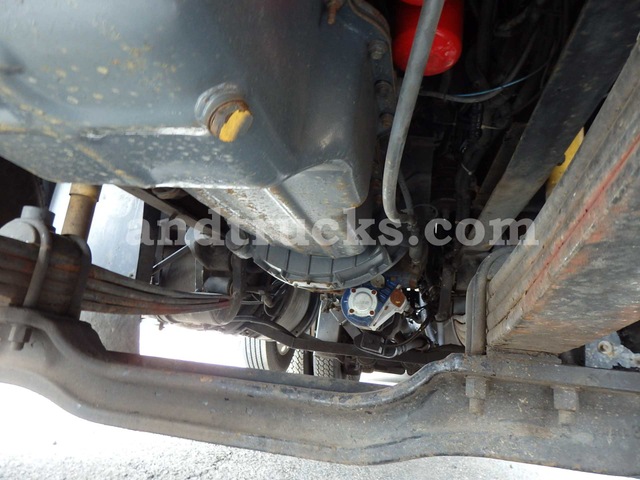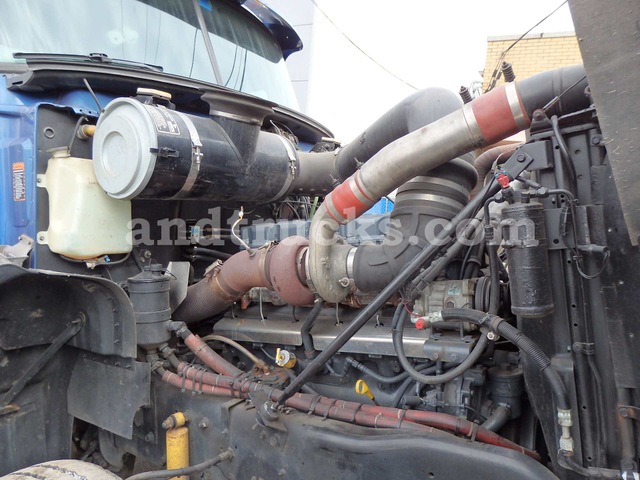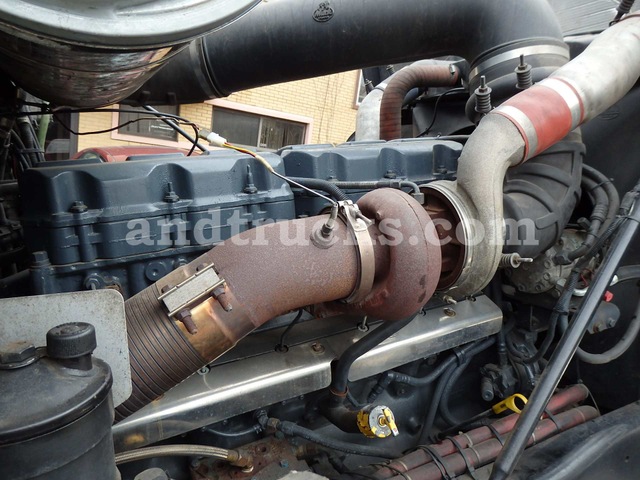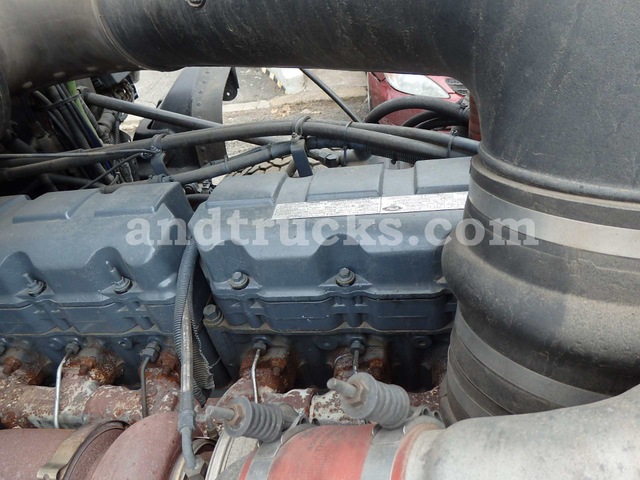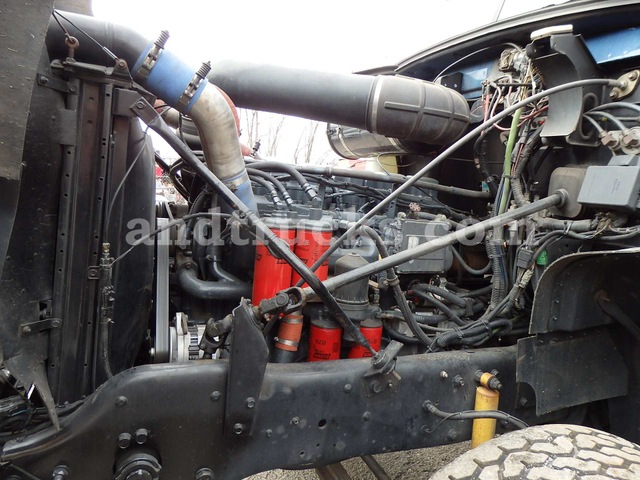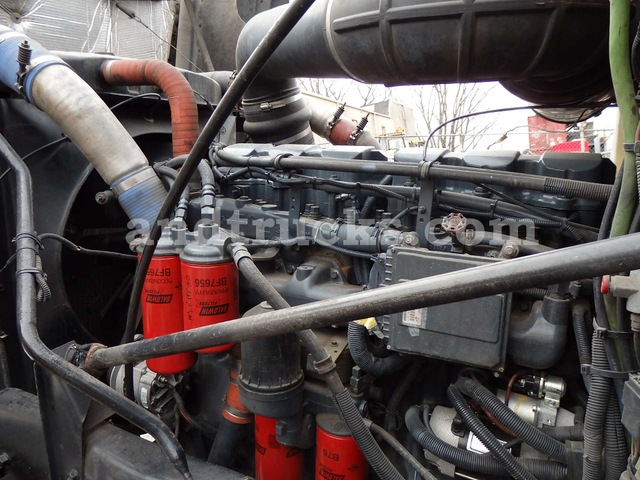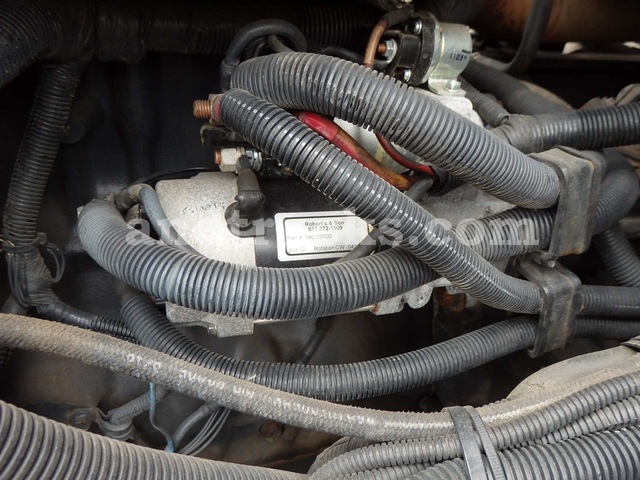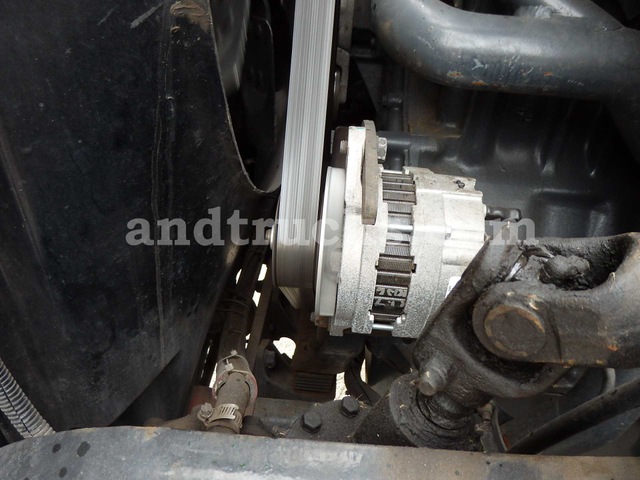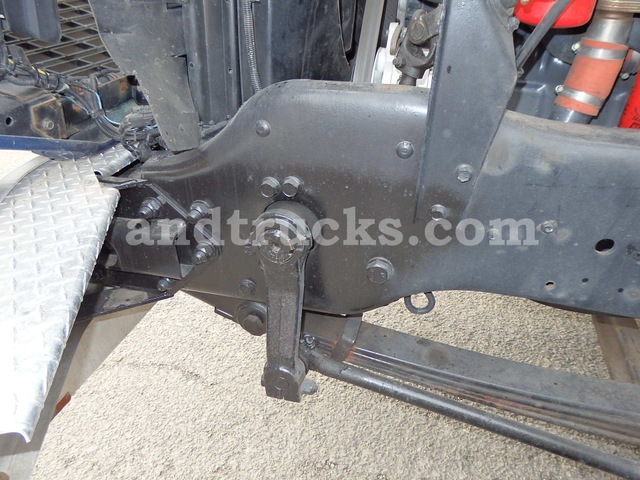 Mack is as well-known today
as it was a century ago
for its tradition of power and innovation.
Its commitment to quality and longevity
also should not be overlooked.
The Mack CL713 may not have been popular the first time out,
but as truckers have come to realize,
the CL713 continues Mack's tradition
of building trucks with
the power and tenacity
that earned them the "Bulldog" nickname
long before the bulldog mascot
ever graced their trucks.
A Mack isn't your ordinary truck;
it's a vehicle with a pedigree.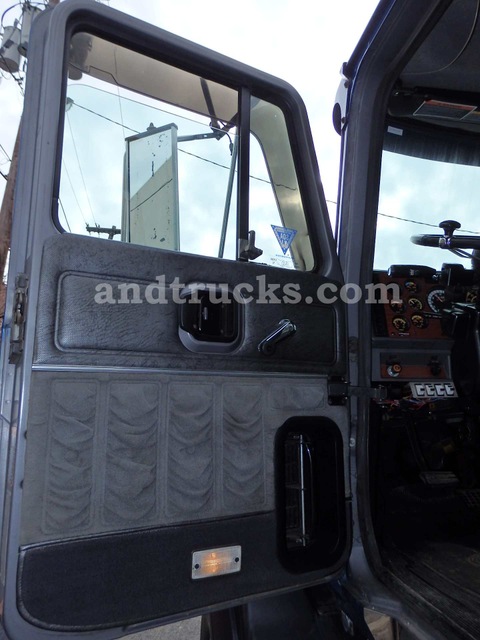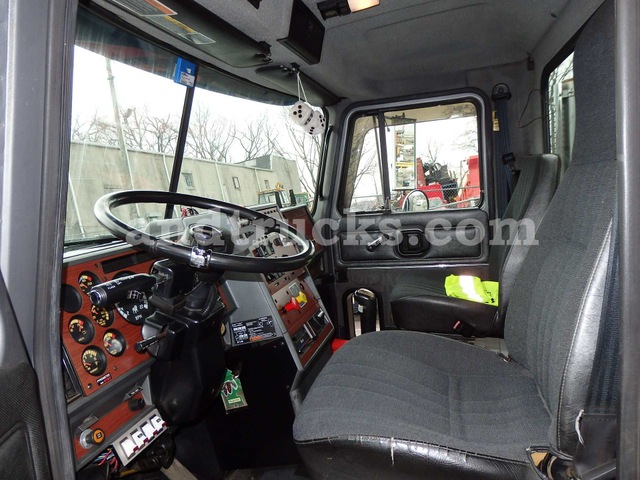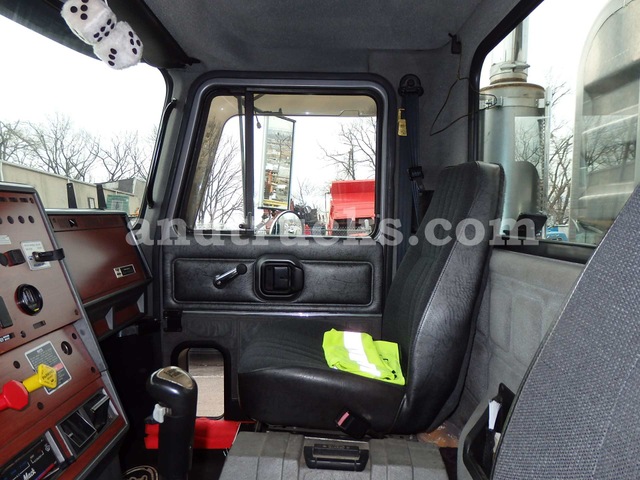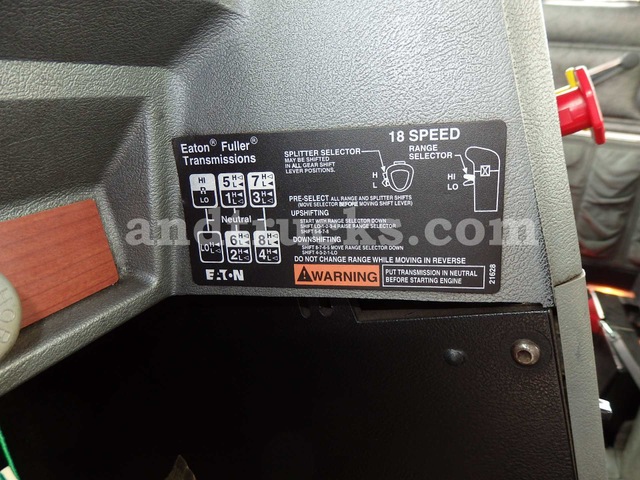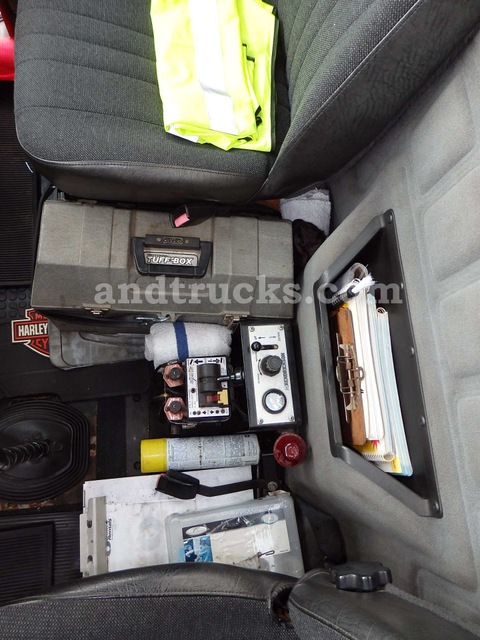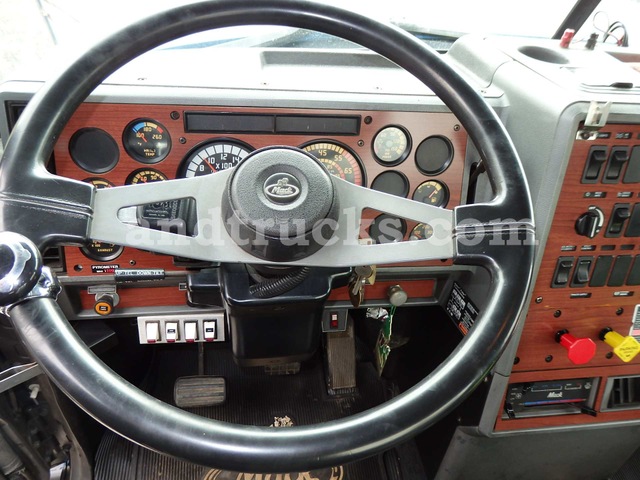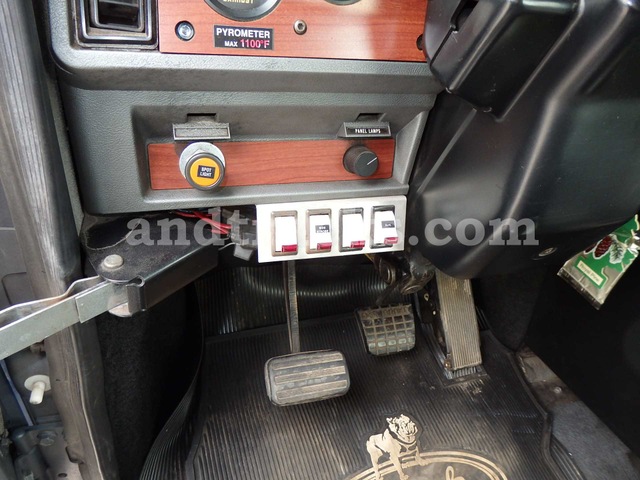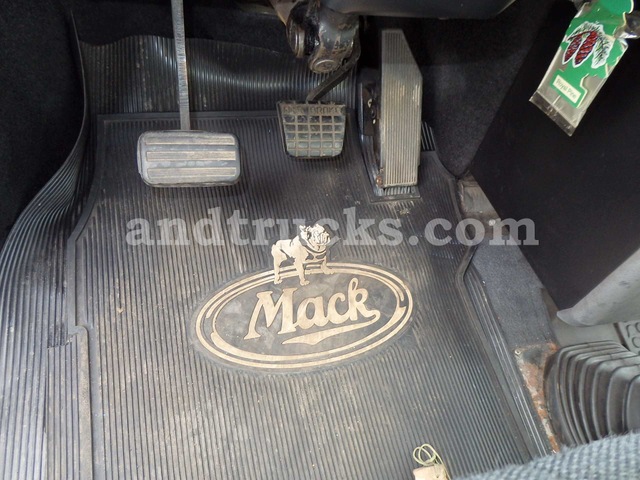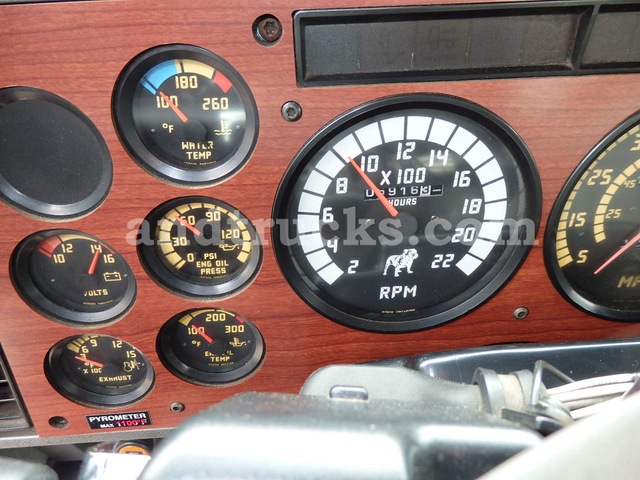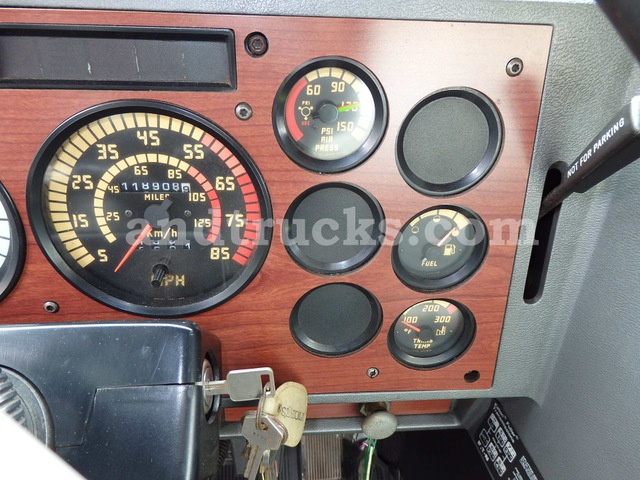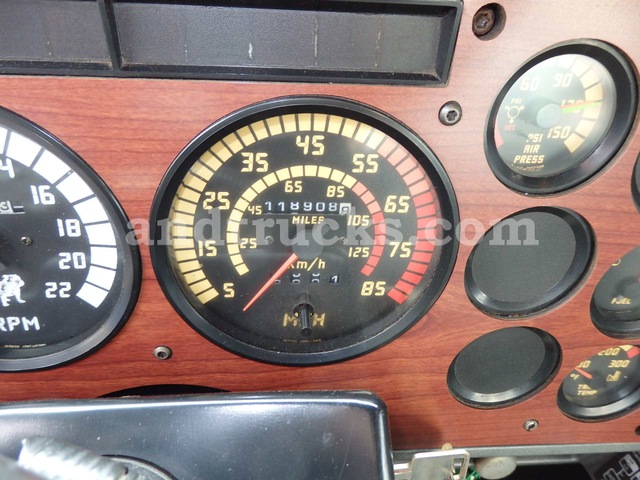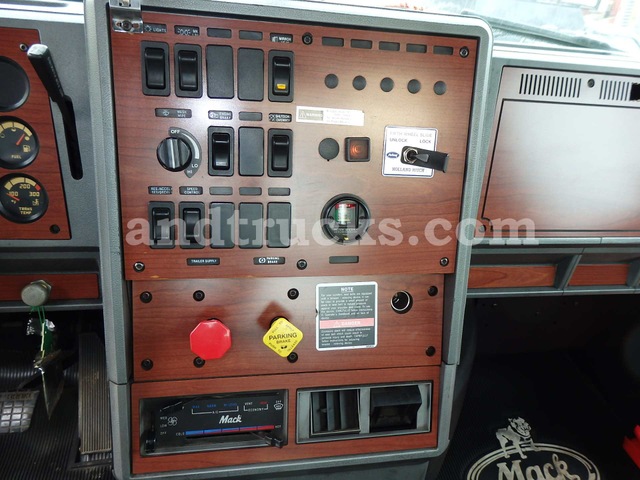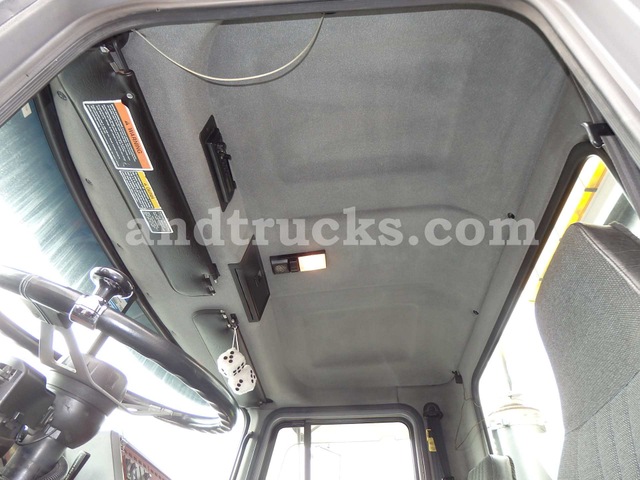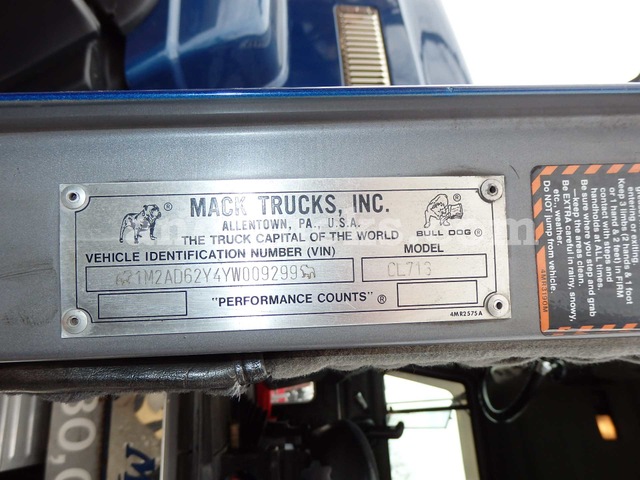 BUY IT NOW !!

This tri axle tractor and lowboy are located in Fairview, NJ 07022
We make every effort to accurately represent the condition
of all items advertised and or represented.
This machine is sold on an as-is basis,
with no warranty, express or implied.
(Standard selling Practice for the industry)
For this reason, we strongly encourage and support
a prebuy inspection of any item
before you purchase it.
Please understand I don't own this Mack CL713 or Rogers trailer personally
I am a full time broker selling for a customer
My goal is to bring the buyer and seller together
I do my very best to tell you what I know
Do You Need Help Marketing Your
Equipment, Boat, Plane, Car or Truck?
Your Questions and Comments Welcome 24/7
Contact Jay Trevorrow
Voicemail or Text: 973-886-3020
Email: [email protected]
Please Leave a Detailed Email or Voicemail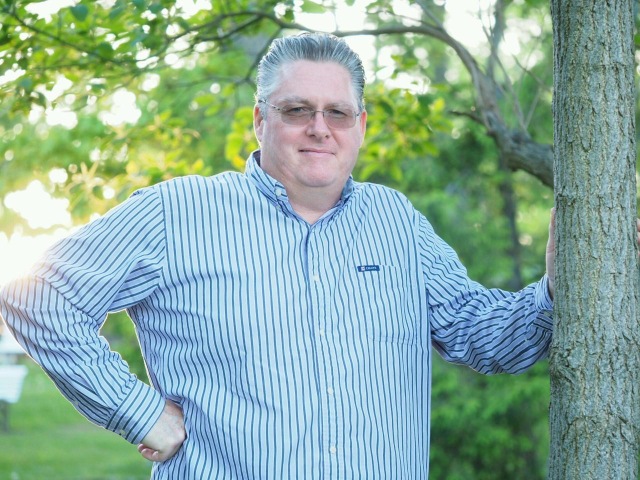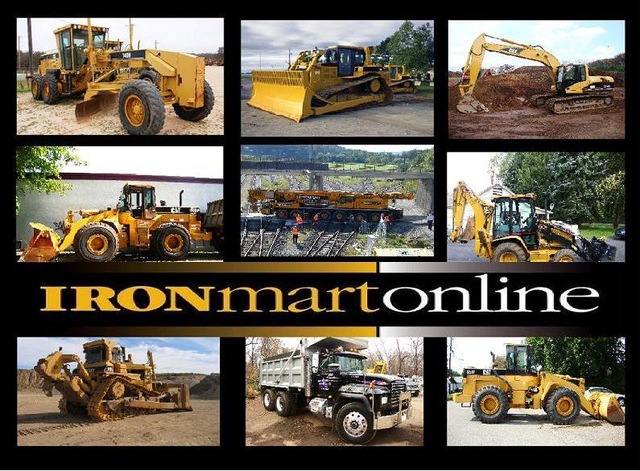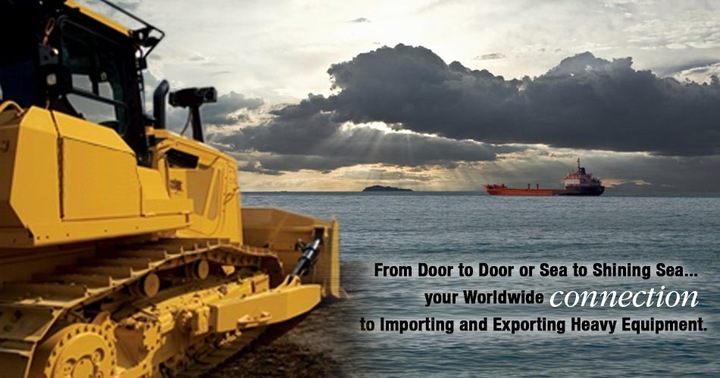 UPC:

2001 Mack CL713:

VIN 1M2AD62Y1YW009299

52,000 Pound Rears:

20,000 Drop Axle

460 HP Mack E7:

18 Speed Eaton Fuller Trans

In-Frame Rebuild 10,000 Miles Ago:

Extensive Details Below

Includes:

Bristol Donald Headache Rack and Fender

Upgrades:

Deep Cell Batteries, Upgraded Electical and More

2006 Rogers 55 Ton Lowboy:

VIN 1RBH53306AP24900

52'x102" (LxW):

13' Deck, 25' Well

Includes:

Flood Lights, Rear Strobes

Miles:

118908

Total Length:

72' (Truck and Trailer)

LOTS More Photos/Info:

See Below

Location:

Fairview, NJ 07022

Contact:

Jay Trevorrow: 973-886-3020