Description
Modified 1952 Chevy Pickup used for sale, with a Unique Look All Its Own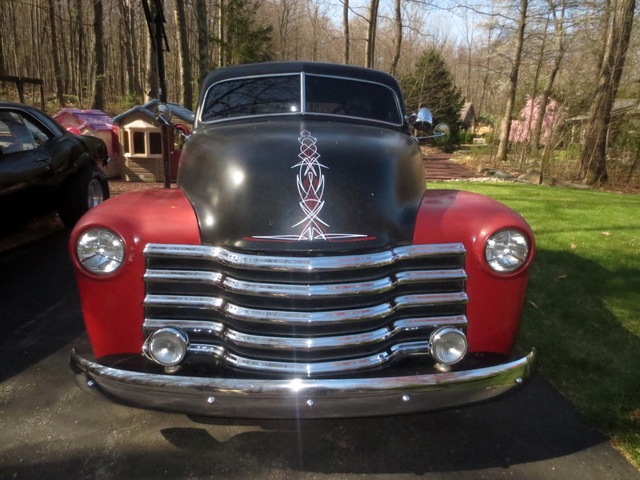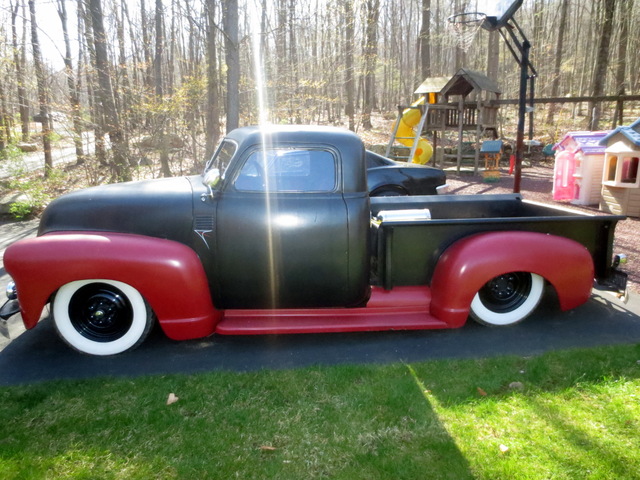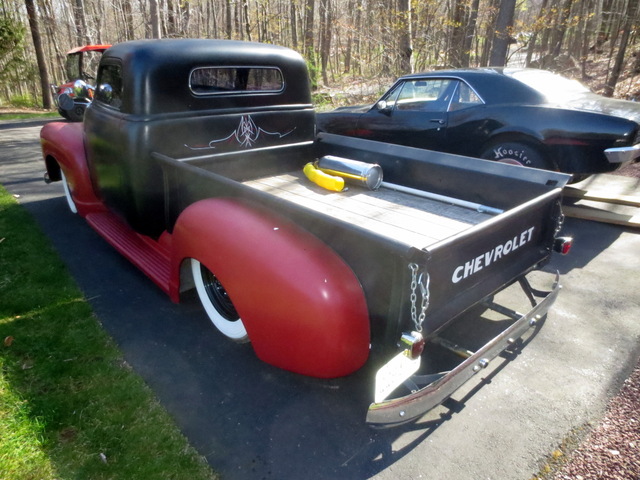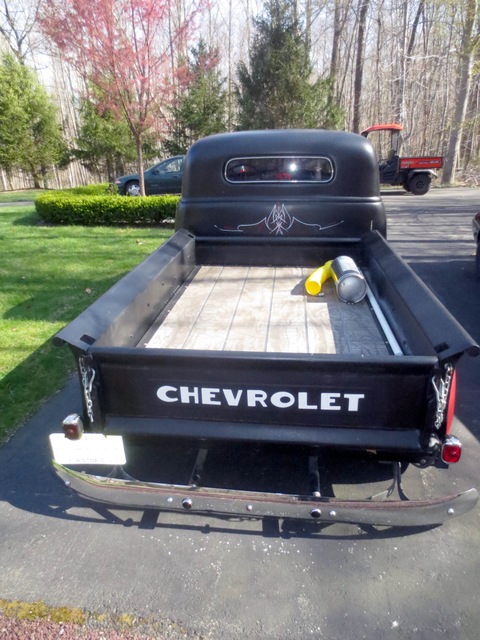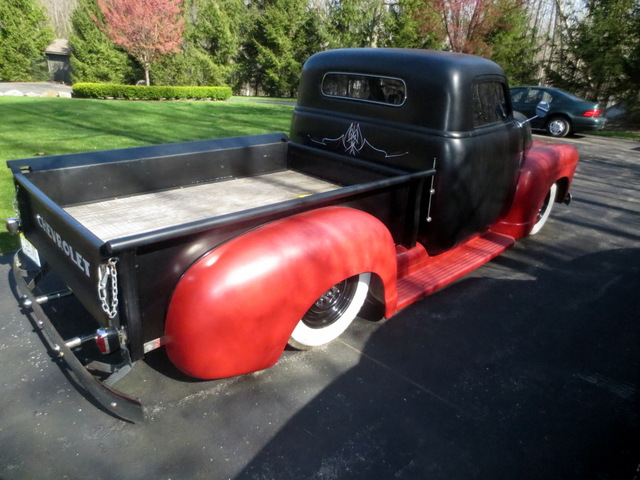 Antique Trucks for Sale
Chevy Pickup Specs
This 1952 Chevy pickup
is also known as the
Advanced Design light-duty truck,
produced between 1947 and 1954.
It was the first postwar light truck design from Chevy
following World War II,
and would introduce a series of design innovations
that would make it as desirable among modern collectors
as it was with the public
when it was introduced.
One of the most striking changes
was a longer and wider cab
with a bench seat.
This meant that the cab
could comfortably seat three,
but it also meant that trucks from this series
had a lot more glass than their predecessors,
making them safer and more driveable.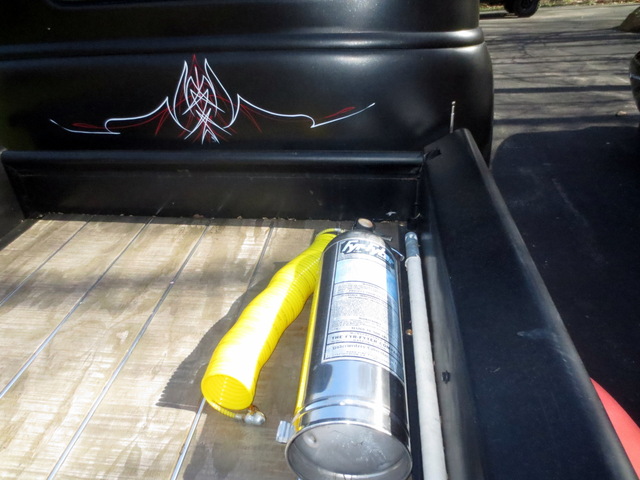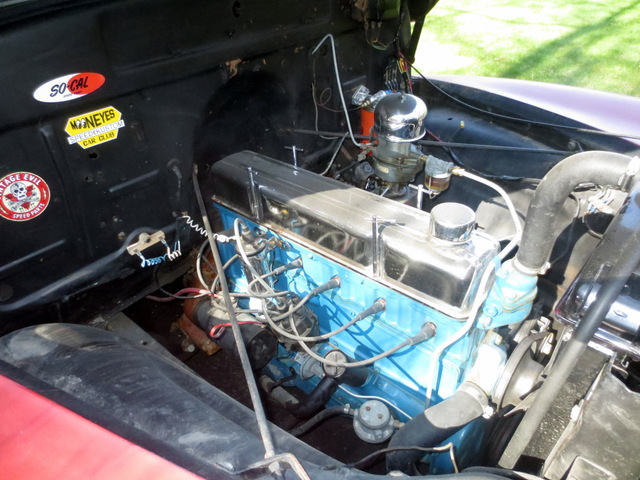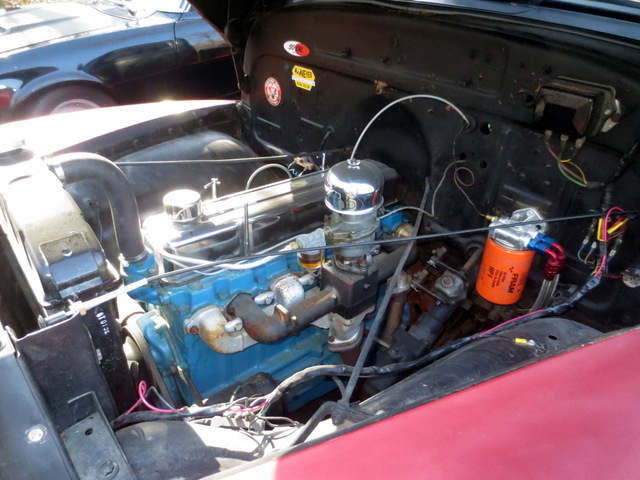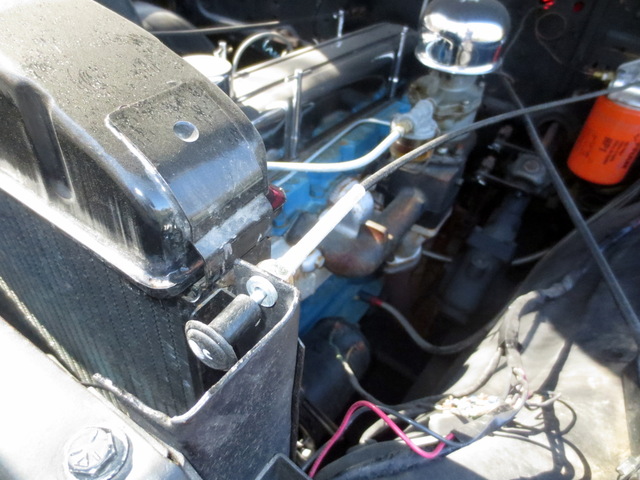 The standard engine was a
90hp, 216.5 cu in. OHV
six cylinder Thrift Master engine
(rebuilt, in this instance).
The exterior was also rethought.
For instance, the cargo bed was repositioned
relative to the rear axle,
leading to better load distribution
and a better ride.
The design was versatile enough to support
panel trucks, stake trucks, and canopy expresses.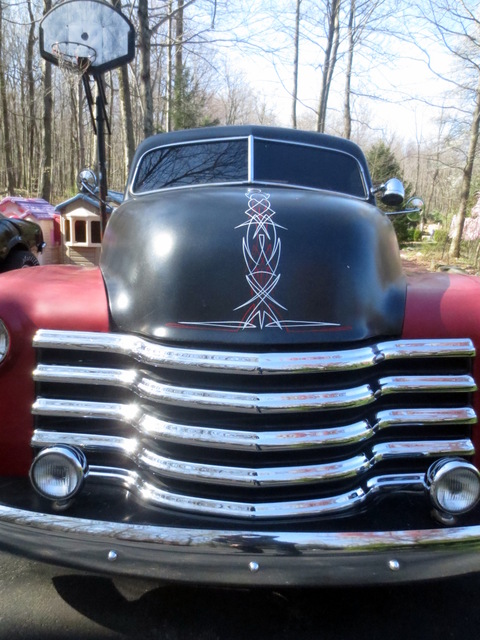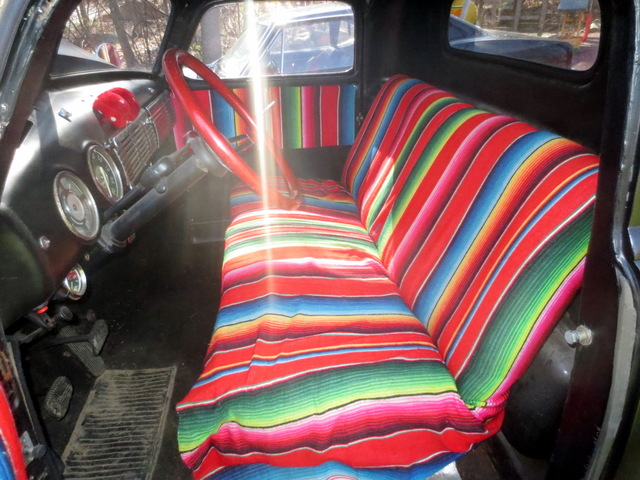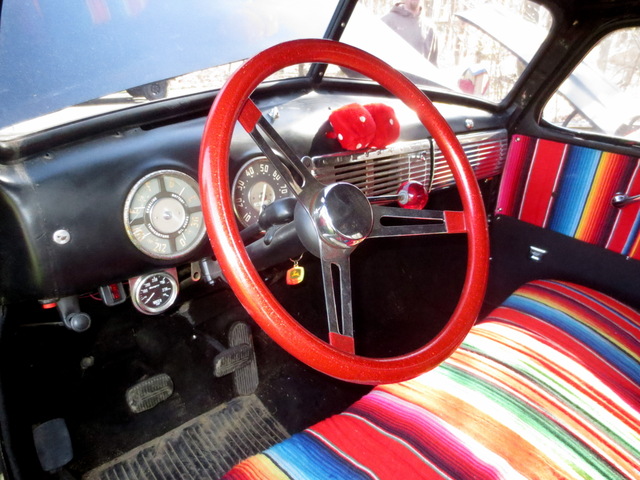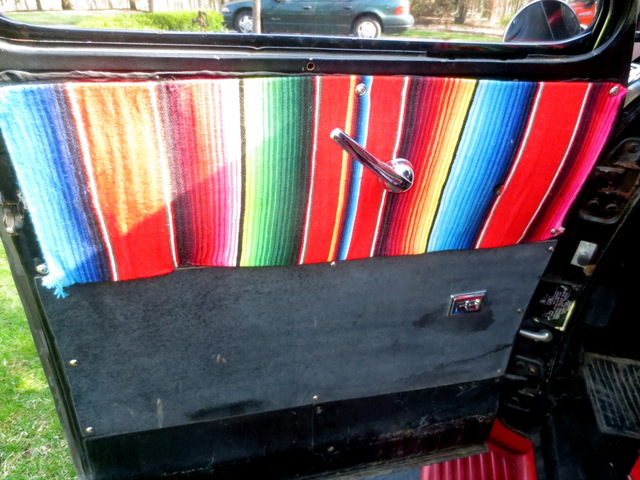 Chevy Truck History
Trucks from the 1947-54 period
are not only popular with collectors,
but also with those who like their trucks
chopped or otherwise modified.
This one's no exception,
having been lightly (but tastefully) modified.
It features air ride suspension,
a chopped roof, power windows,
and door poppers.
The lines aren't that much different
from when it first rolled off the lines at Tarrytown.
The engine's rebuilt
and runs like a champ.
The boards in the bed have been replaced,
and the exterior now sports a striking
black-and-red paint job.
This is a unique piece of automotive history
that deserves a closer look.
Call or email today to see it for yourself.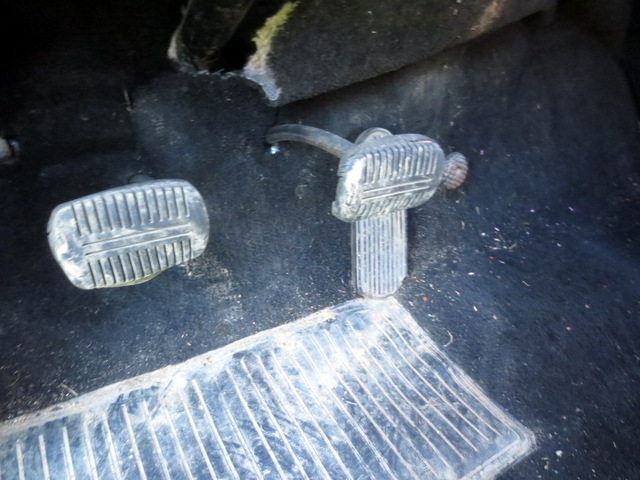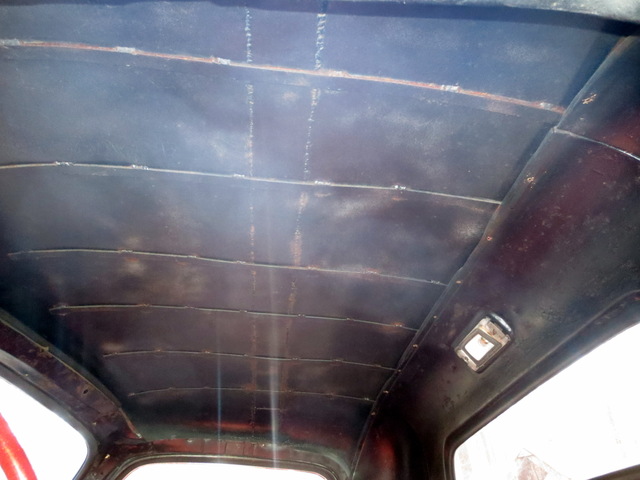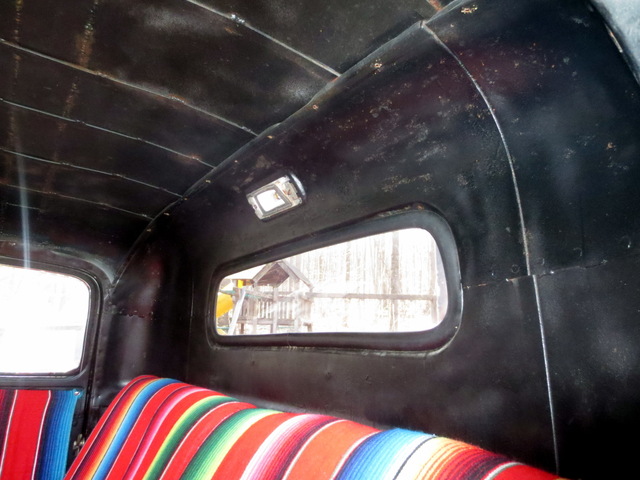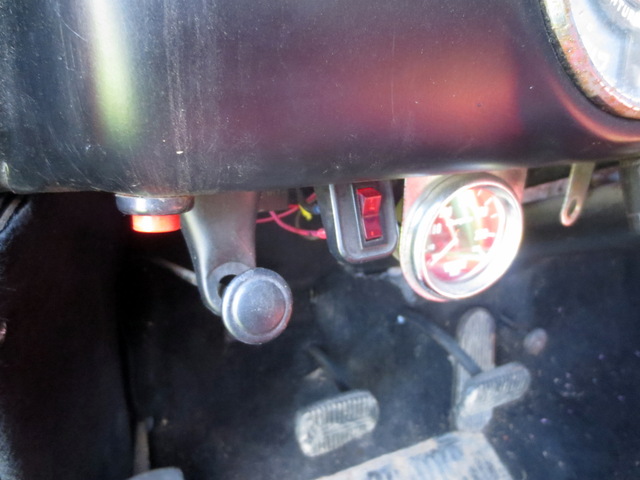 BUY IT NOW !!

This pickup truck is located in Port Murray, NJ 07865
We make every effort to accurately represent the condition
of all items advertised and or represented.
This machine is sold on an as-is basis,
with no warranty, express or implied.
(Standard selling Practice for the industry)
For this reason, we strongly encourage and support
a prebuy inspection of any item
before you purchase it.
Please understand I don't own this 1952 Chevy pickup personally
I am a full time broker selling for a customer
My goal is to bring the buyer and seller together
I do my very best to tell you what I know
Do You Need Help Marketing Your
Equipment, Boat, Plane, Car or Truck?
Your Questions and Comments Welcome 24/7
Contact Jay Trevorrow
Voicemail or Text: 973-886-3020
Email: [email protected]
Please Leave a Detailed Email or Voicemail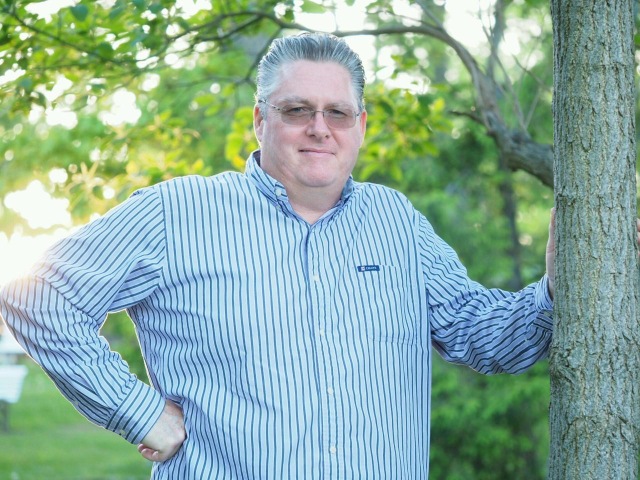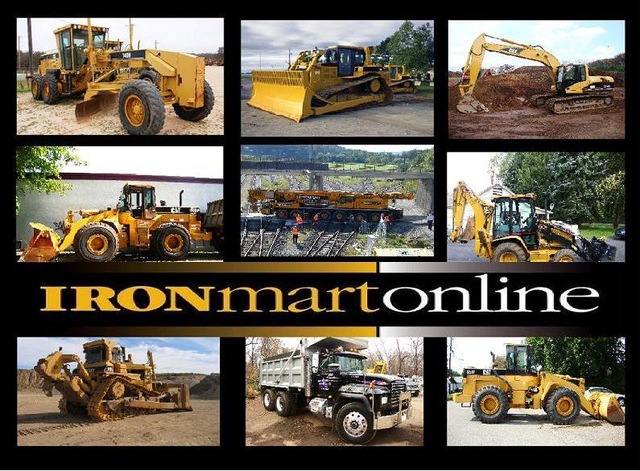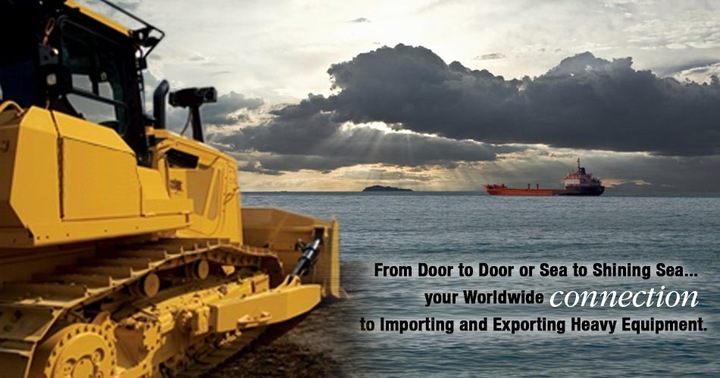 UPC:

This truck is sold:

SOLD !!

Your truck can be sold as well:

SOLD !!

Sell your truck:

SOLD !!

With Me Today !!:

SOLD !!

Jay Trevorrow:

SOLD !!

Call Me Now!! Get It:

SOLD !!

973-886-3020:

SOLD !!