Description
12' Giraffe Sculpture used for sale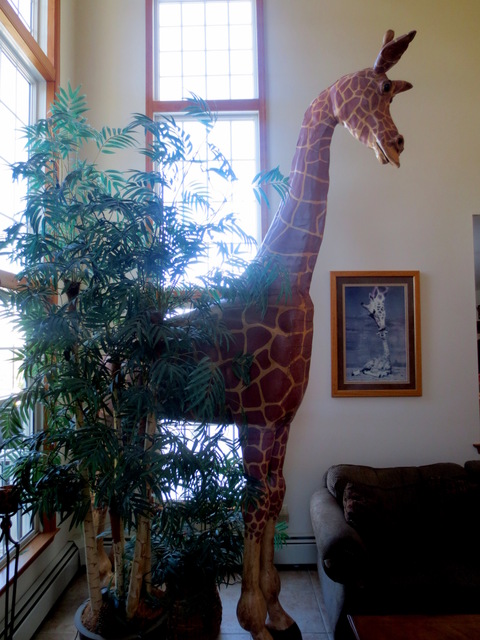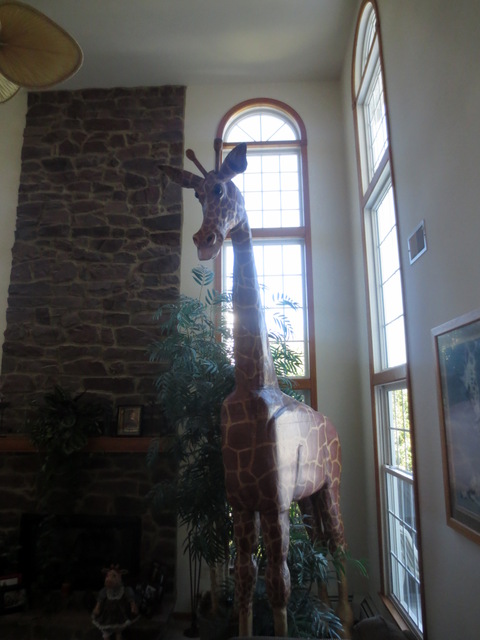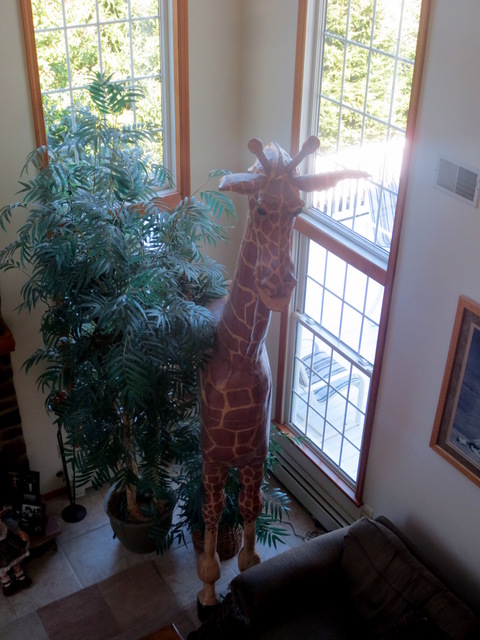 Full Inventory Here
To say that this piece is unique
is rather understating the matter.
After all, it's not every day
that you come across a custom made
12'6" high wooden giraffe.
It was originally conceived as a centerpiece
for a room with 18-foot ceilings,
and needless to say,
it's held its own quite well in that respect,
becoming quite the conversation piece in the process.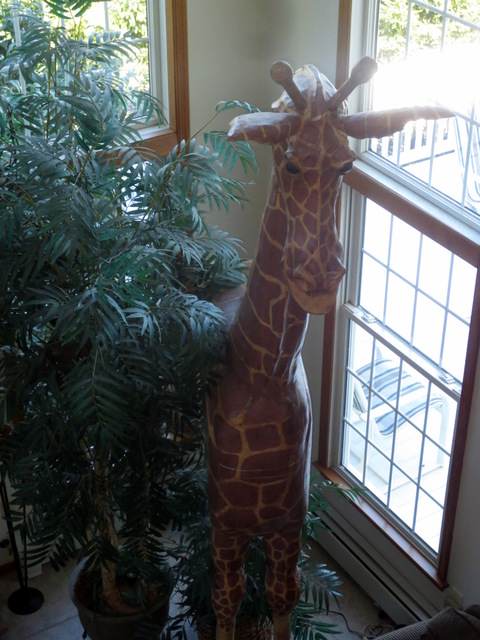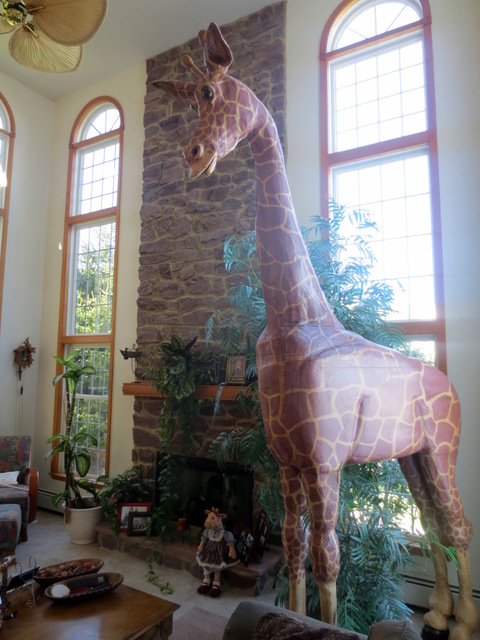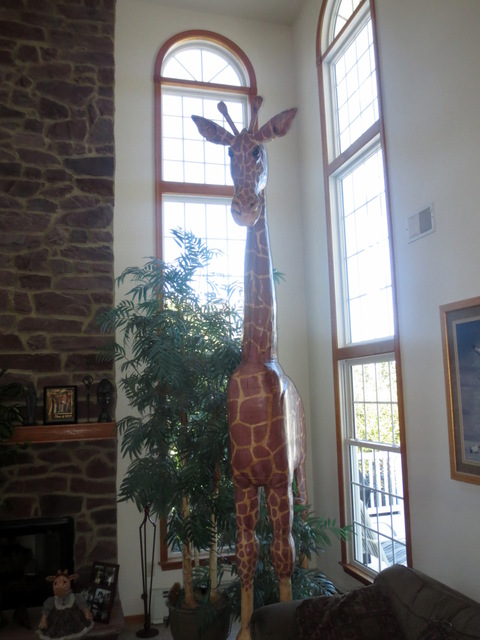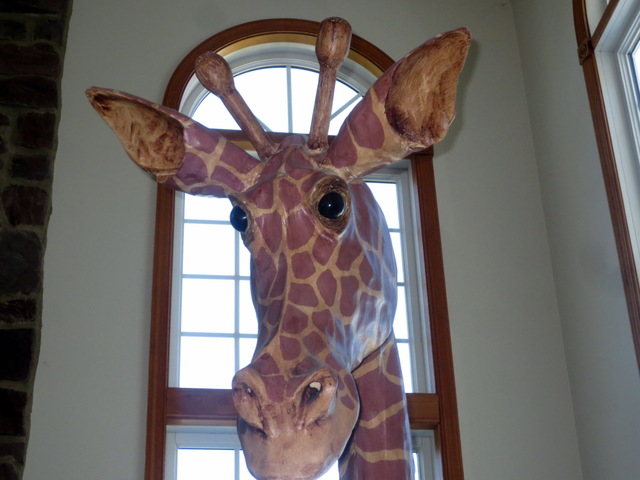 This wooden sculpture
is actually a series of pieces.
Its body, legs, neck and head, and tail
are all separate parts.
It was originally transported disassembled,
and its owner will consult with you
and with the original craftsman
about its disassembly, transport and reassembly.
This is just the thing to put a unique finishing touch
on a restaurant or kids' play area,
or a great conversation piece in your own home
(provided you've got high ceilings,
or you don't mind his head poking out of the skylight).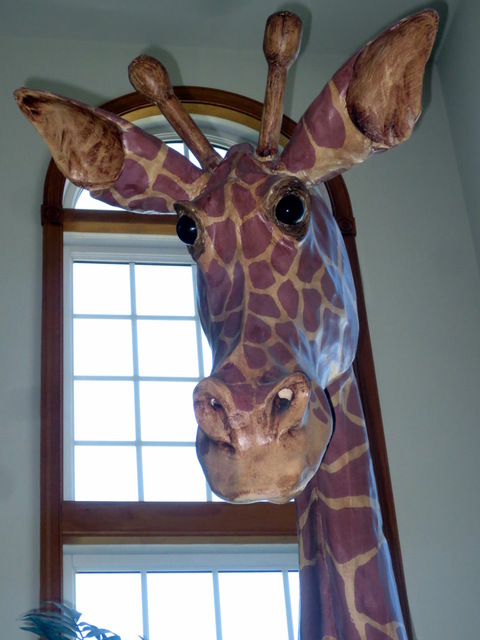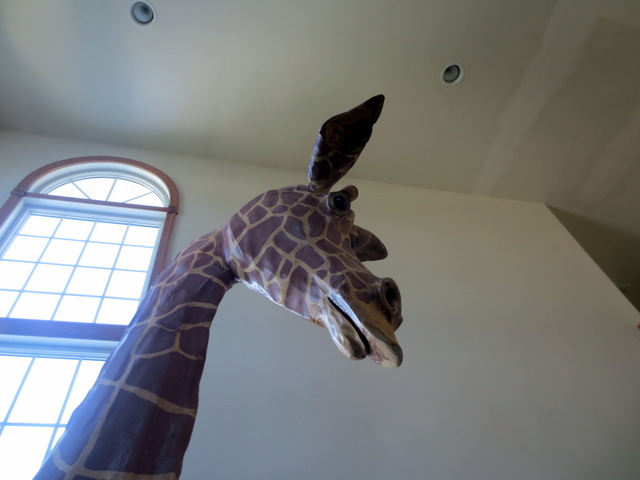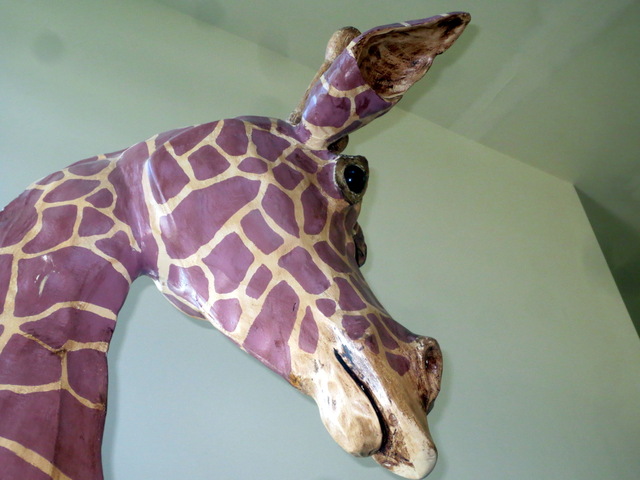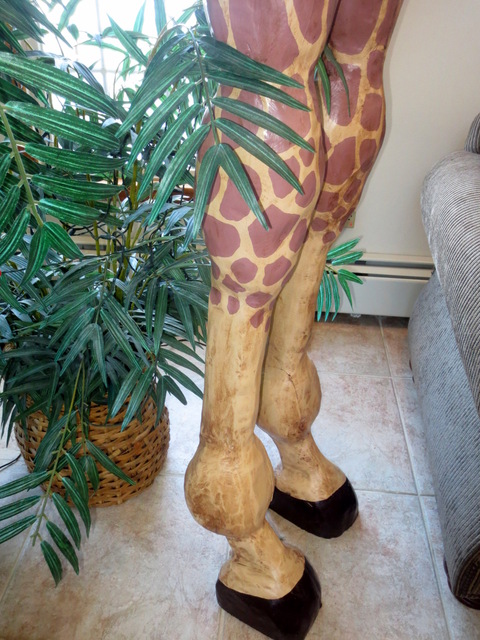 BUY IT NOW !!
This sculpture is Located in Ledgewood, NJ 07852

Please understand I don't own this giraffe personally
I am a full time broker selling for a customer
My goal is to bring the buyer and seller together
I do my very best to tell you what I know
I encourage and very much support a pre-buy inspection
Do You Need Help Marketing Your
Equipment, Boat, Plane, Car or Truck?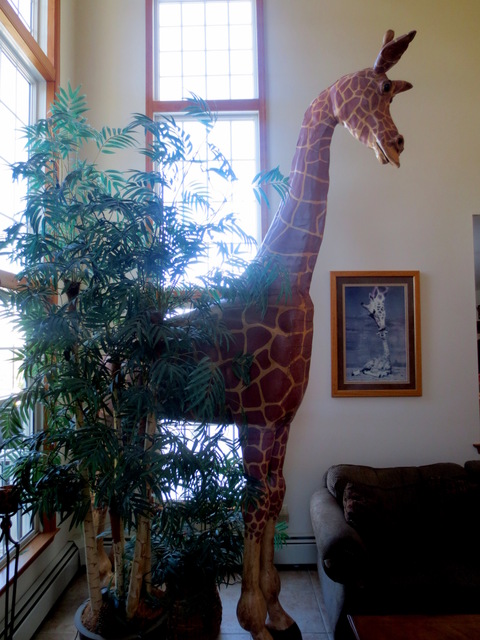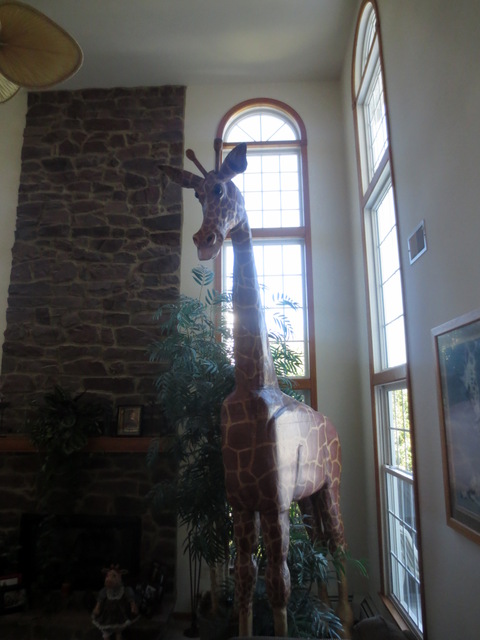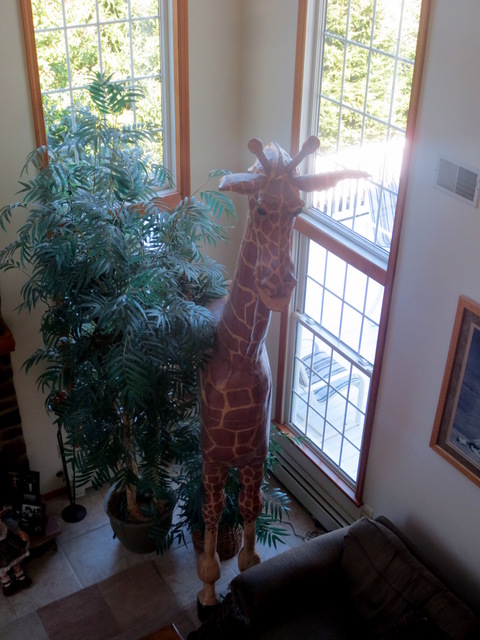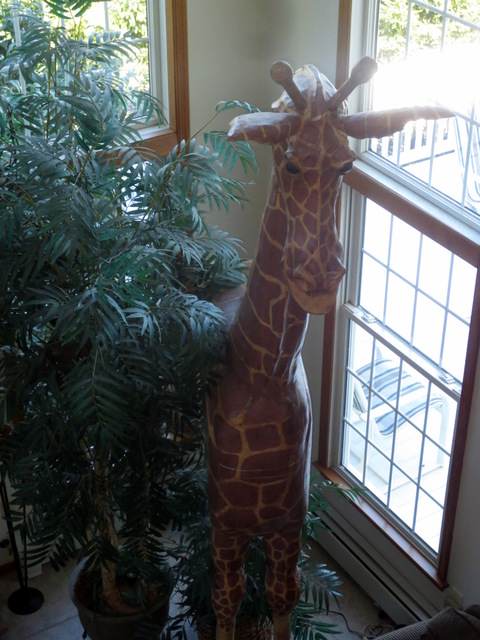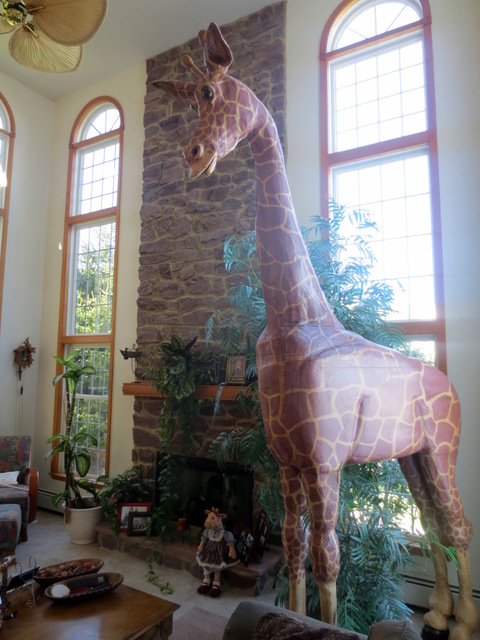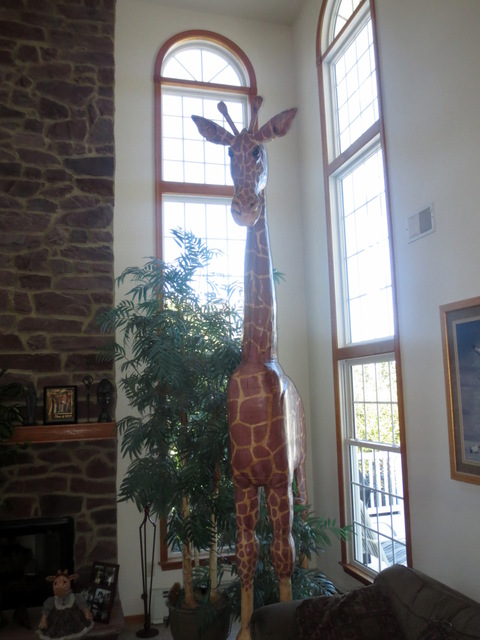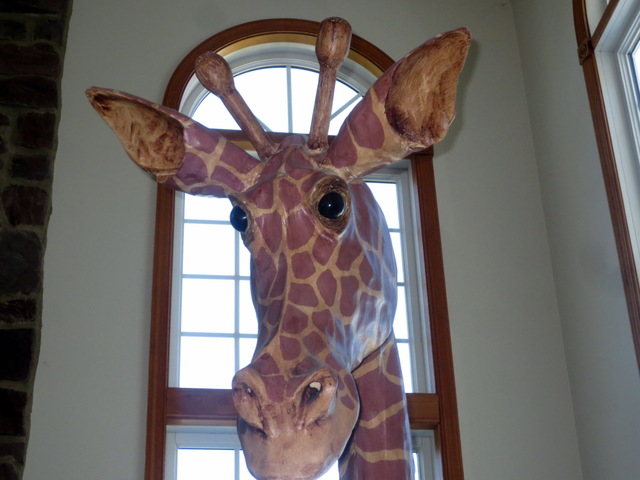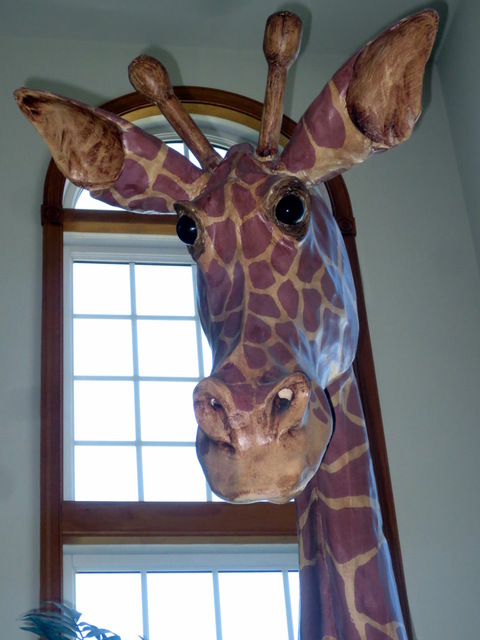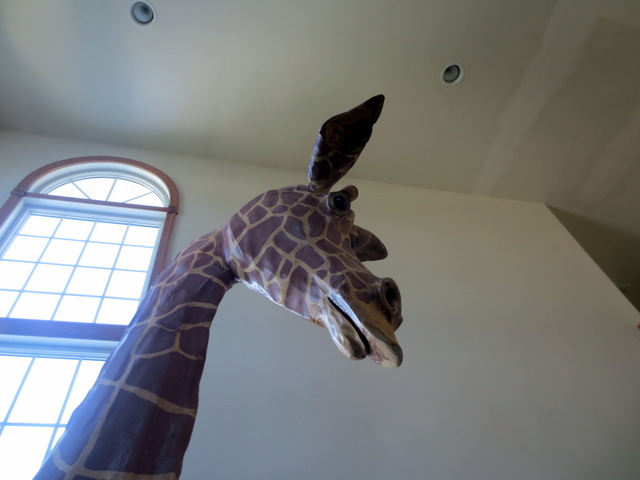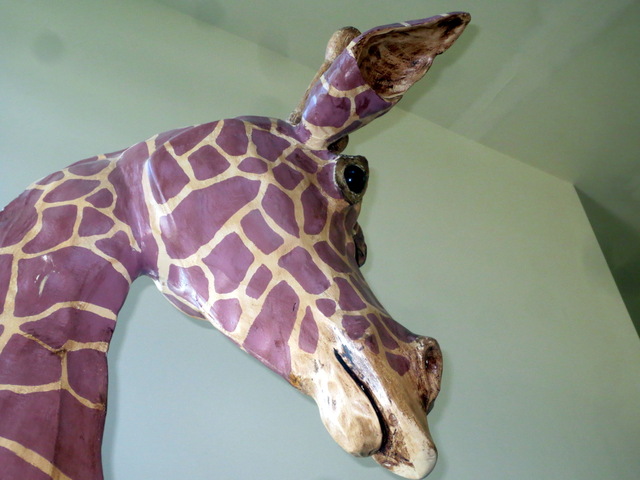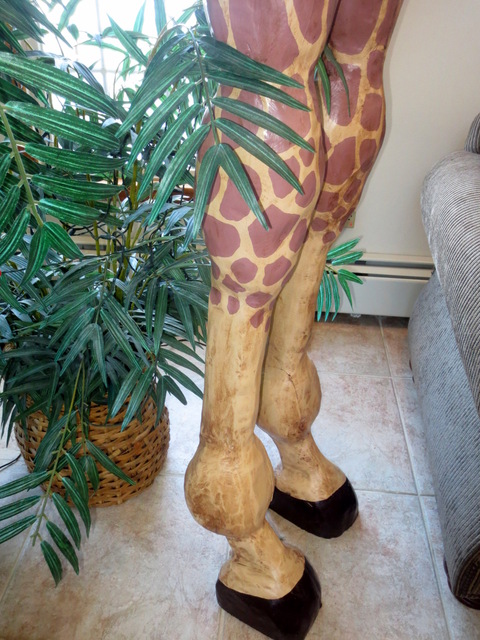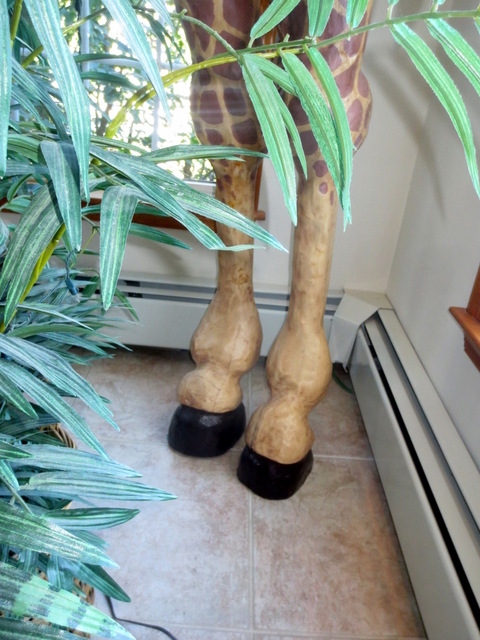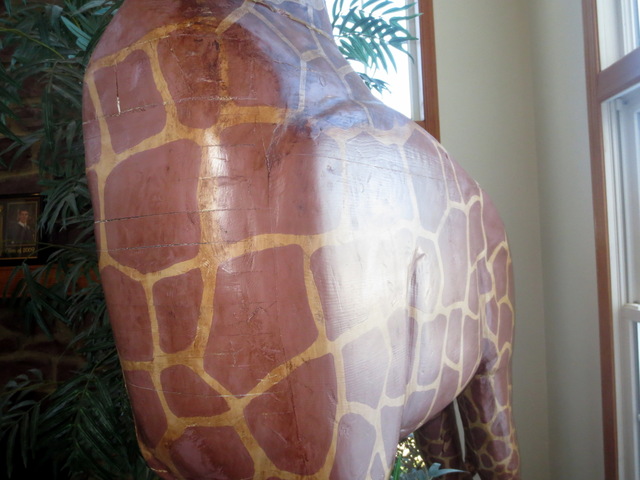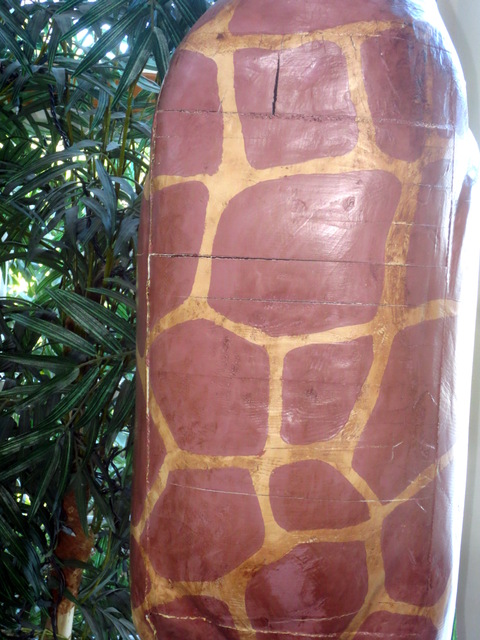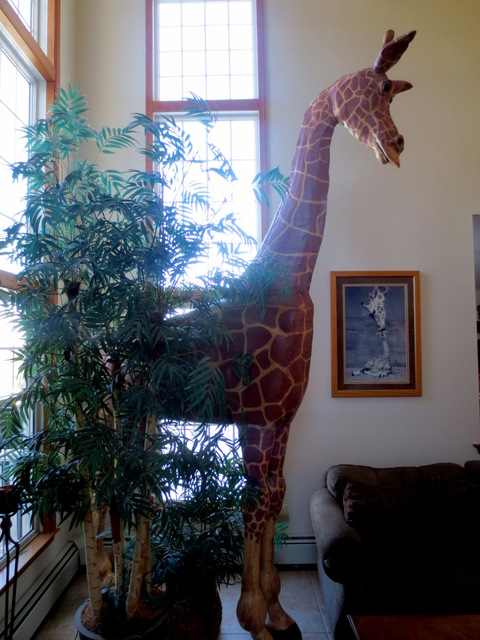 Your Questions and Comments Welcome 24/7
Contact Jay Trevorrow
Voicemail or Text: 973-886-3020
Email: jay@ironmartonline.com
Please Leave a Detailed Email or Voicemail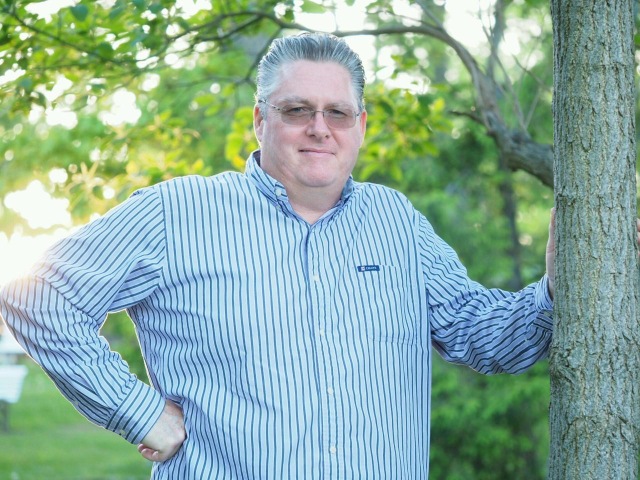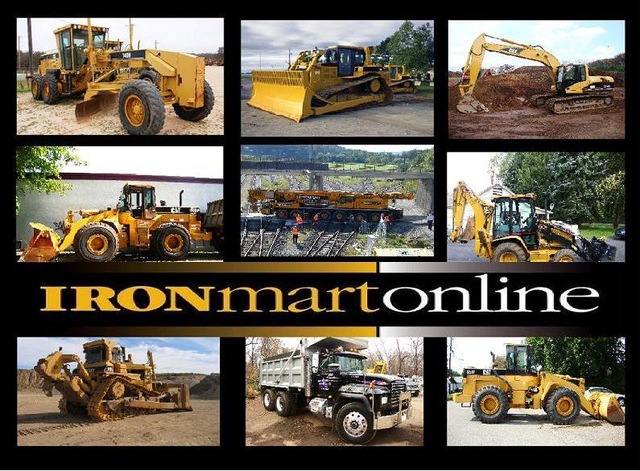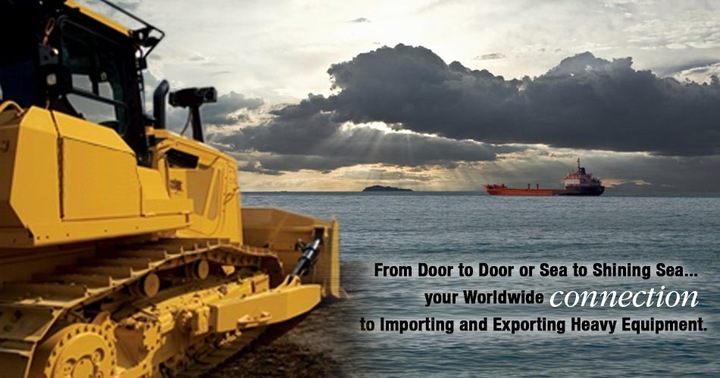 UPC:

Custom Made:

Local Craftsman, Not Factory Built

Height:

12'6"

Perfect For:

Home Decor, Theme Restaurant... many possibilities!

NOTE:

Owner will consult on disassembly/transport/reassembly

Location:

Ledgewood, NJ 07852

Scroll for Info/Photos:

Or Call Jay Trevorrow: 973-886-3020