Description
2002 John Deere 260 Series II Skid Steer used for sale
Motor Graders for Sale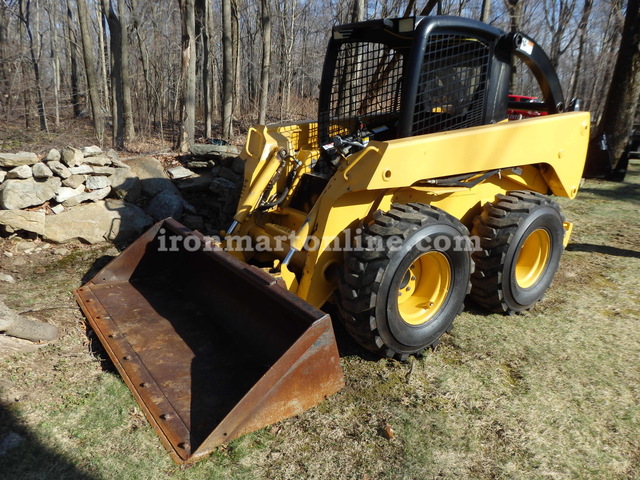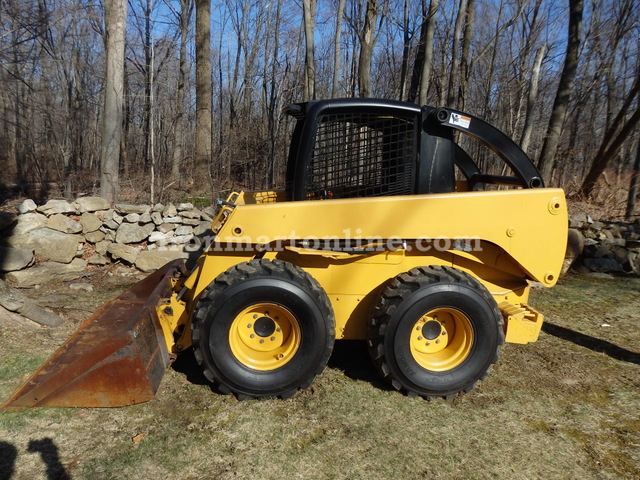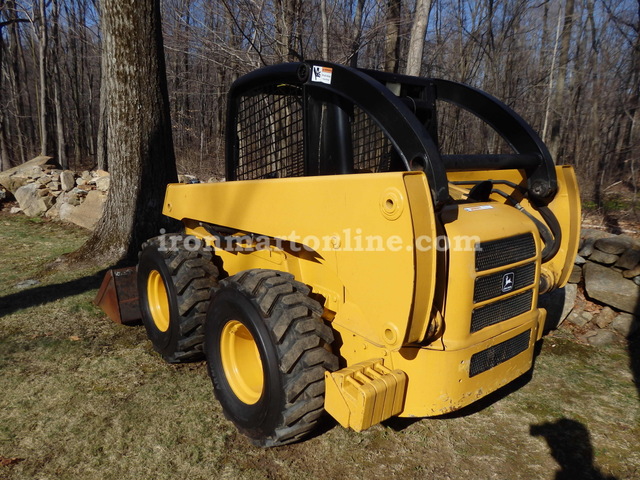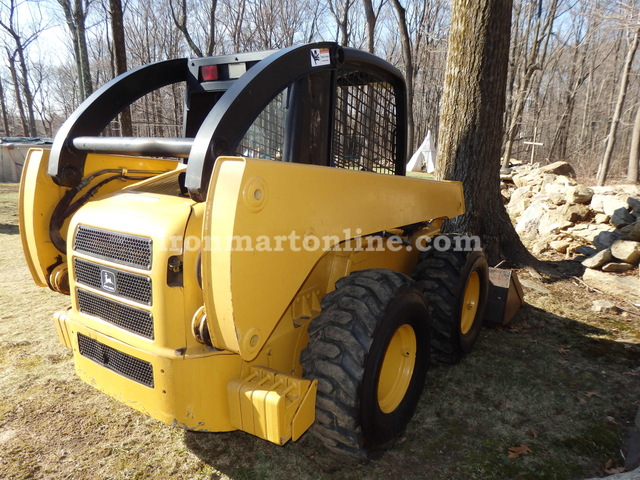 Skid Steer Loaders for Sale
Deere 260 Skid Steer Specs
This 2002 Deere 260 Series II skid steer
is on its second owner.
He's had it specially outfitted
with 17.5" Big Dog tires
for rough terrain work.
Garage kept 'til relatively recently,
it's been maintained well
(recently serviced)
and runs and operates well.
It has an 82" bucket with a new cutting edge,
an open cab with pedal control for the bucket,
and just over 2,000 hours
on its turbocharged 72 hp 3029T engine.
The 260 measures 11.5'x6.3'x6.9' (LxWxH)
and weighs 8,250 pounds.
Call us today to see this Deere skid steer for yourself
or to make an offer.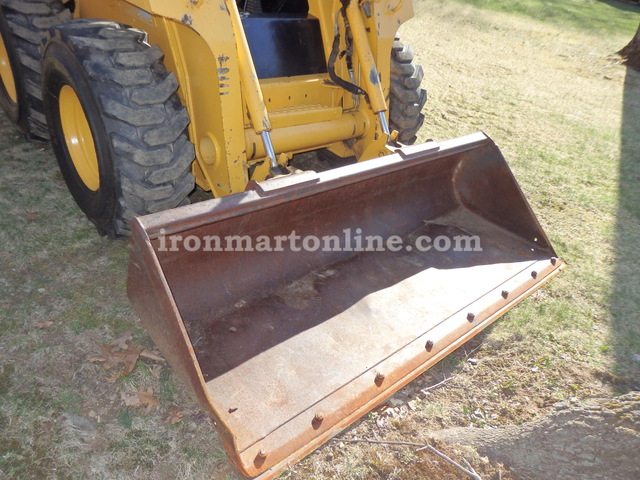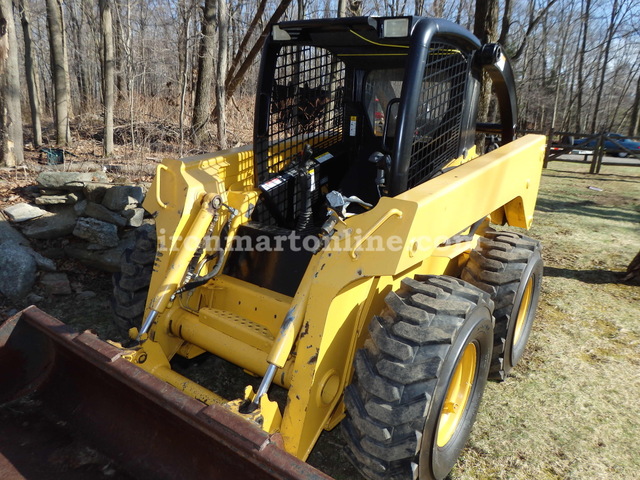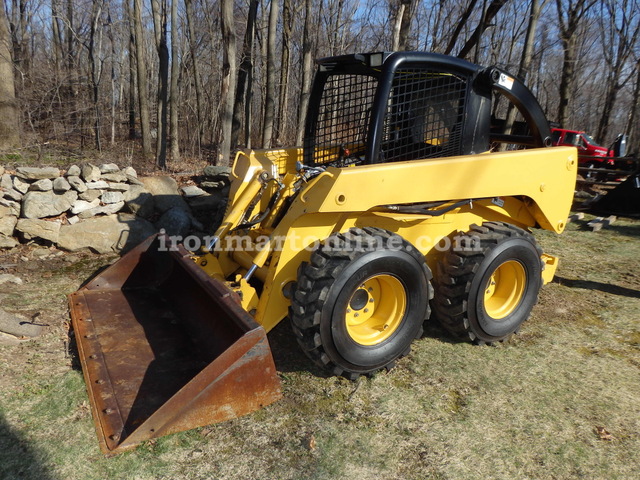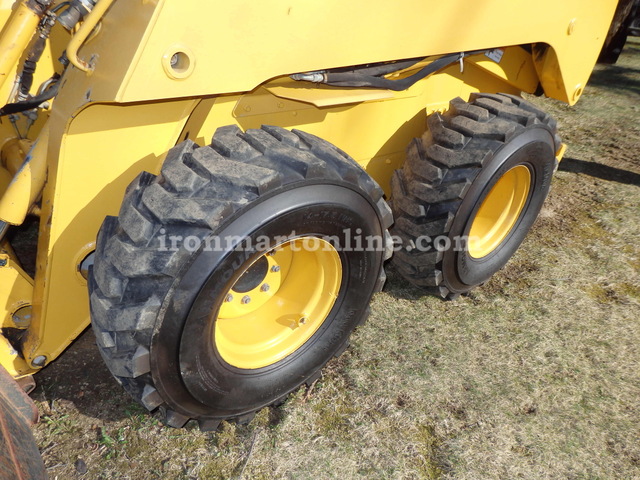 Skid Loader Controls and Condition
The machine combines modern design
with good old-fashioned build quality.
You'll have to see it in person
to really appreciate how strong it runs,
and how well it's been maintained.
Call us today to find out more,
or to schedule an inspection.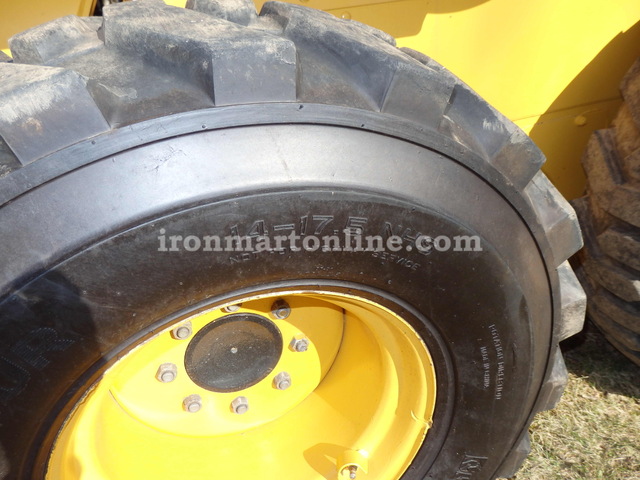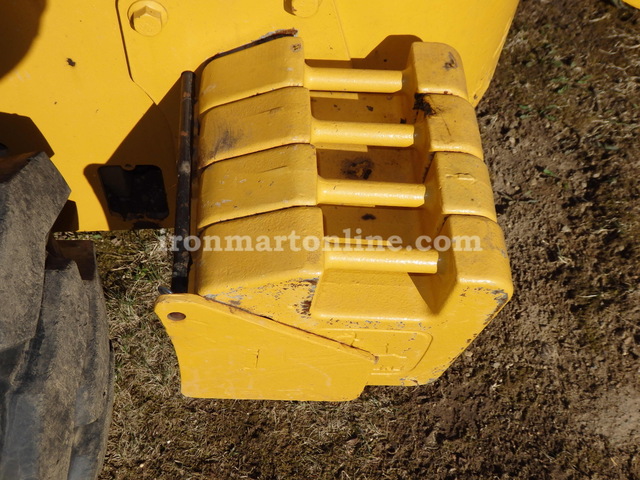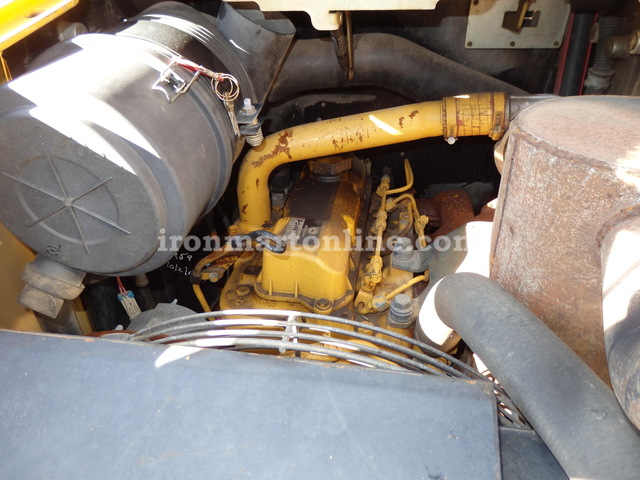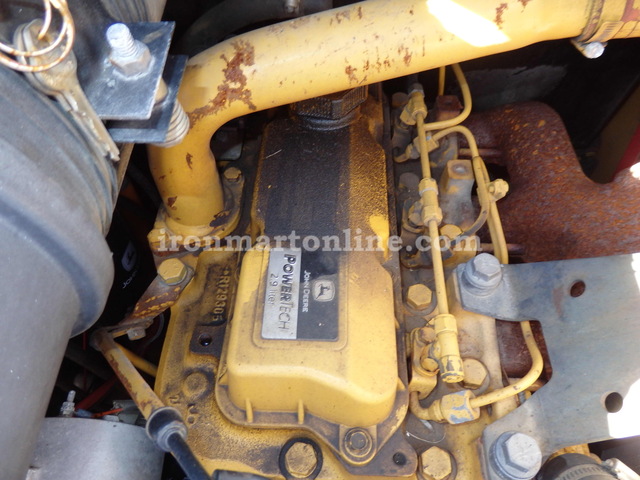 John Deere History
John Deere's 260 Skid Steer
combines the kind of durability and quality
that have been a hallmark of the John Deere name
since the dawn of the Industrial Revolution.
Deere heavy equipment is built
with an exacting attention to detail
while their interchangeable attachments,
ground-level daily servicing,
and smooth, responsive hydraulics
make them a pleasure to operate.
Buying used puts a dent in your next big job,
not your wallet.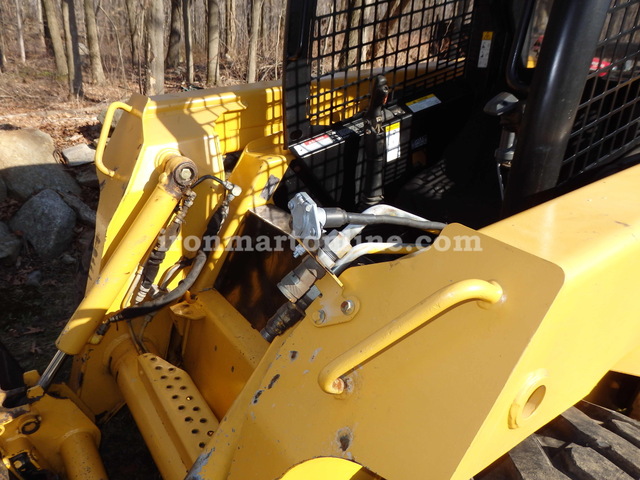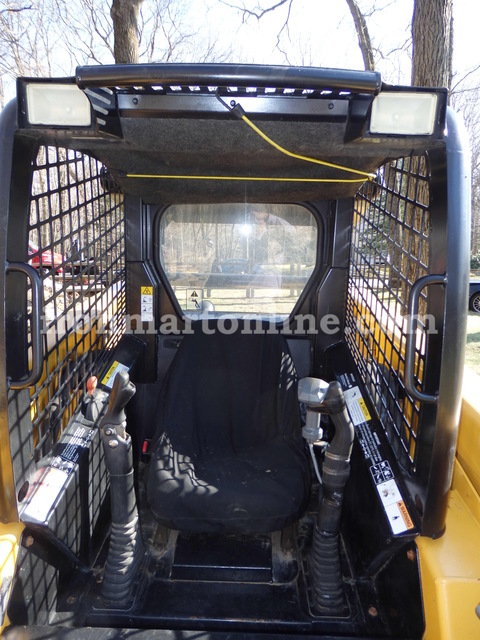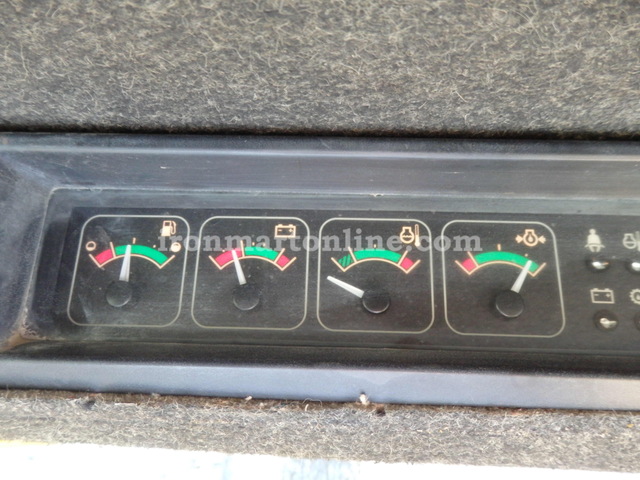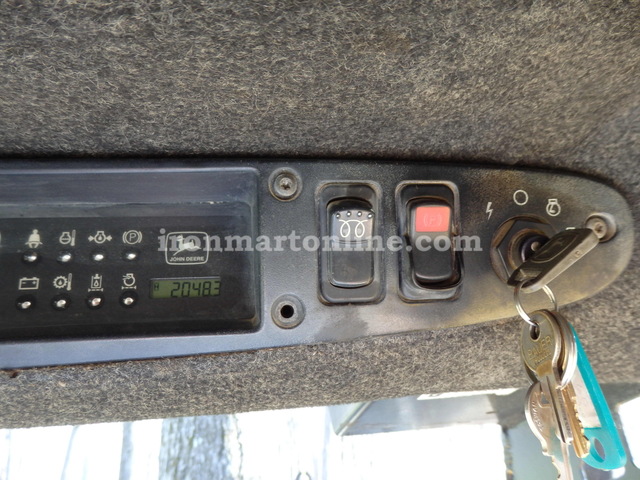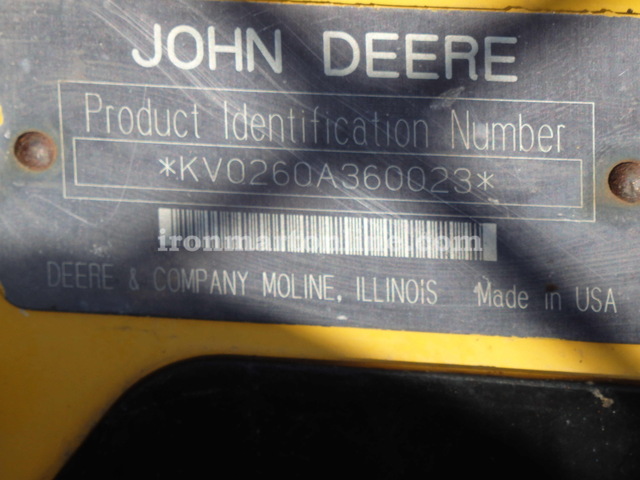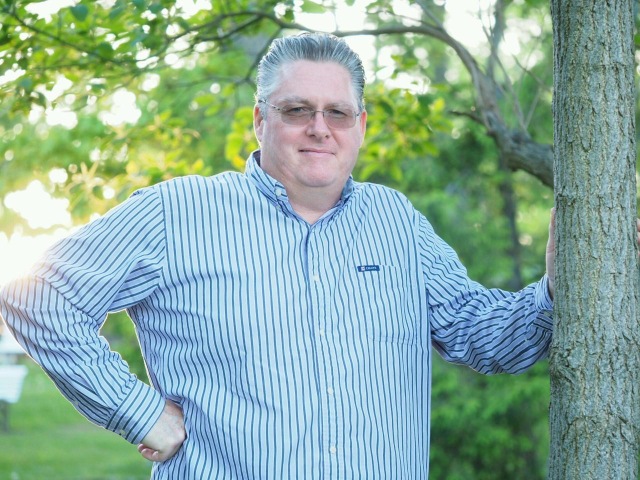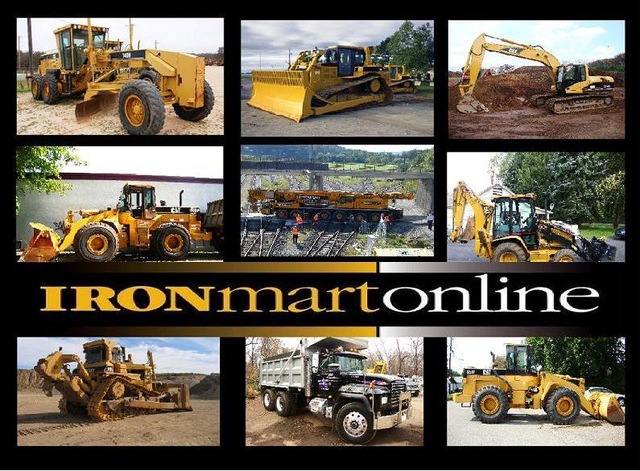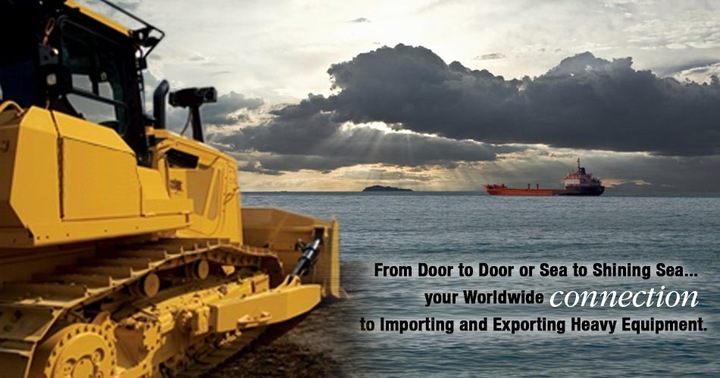 UPC:

More Info and Photos:

Please Scroll Down