Description
2005 Bobcat 328 G Mini Excavator used for sale, Mini Excavator Bobcat 328 G with Aux Hydrualics, Bracket for Thumb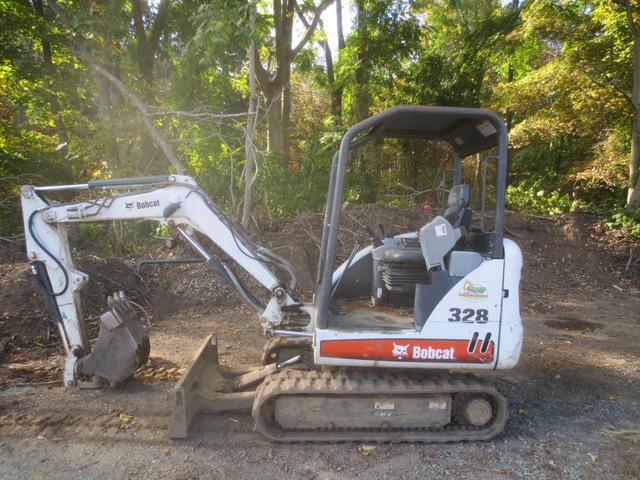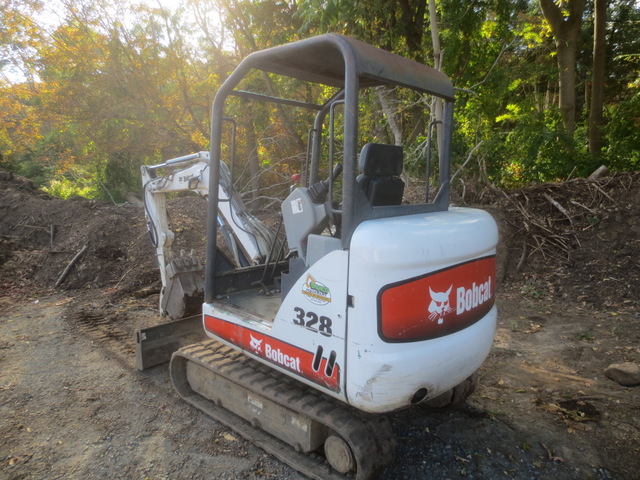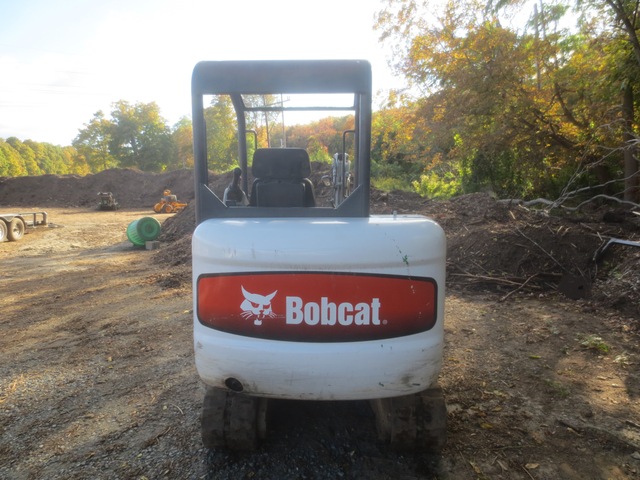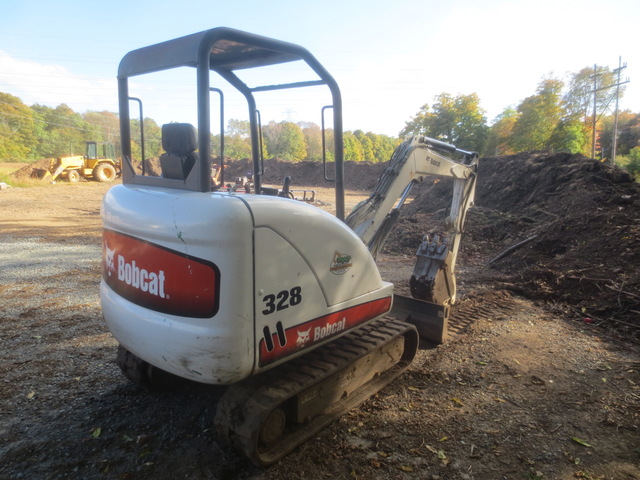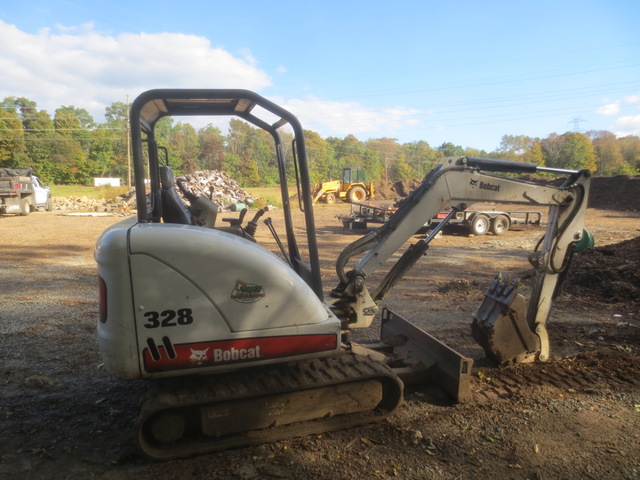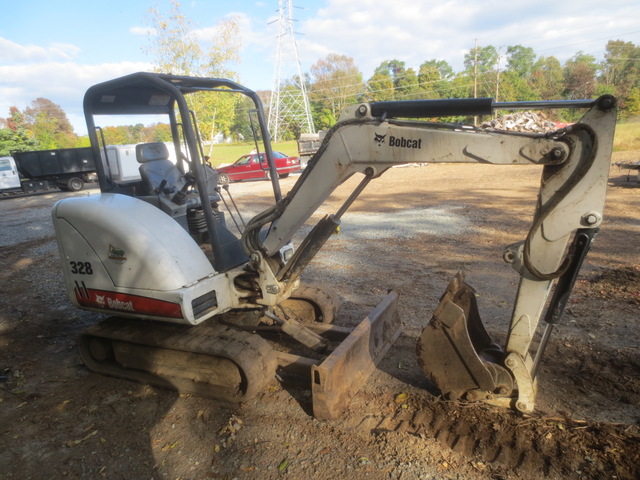 Excavators for Sale
Bobcat 328 Specifications
This 2005 Bobcat 328 G mini excavator
is powered by a Kubota D1703-EU4 engine.
Transport dimensions are
13'9"x4'3"x7'8" (LxWxH)
and the machine weighs 6,479 pounds.
It's plumbed and includes
a mounting bracket for a thumb.
With only 2,300 hours on it,
this Bobcat should give you
many more years of service.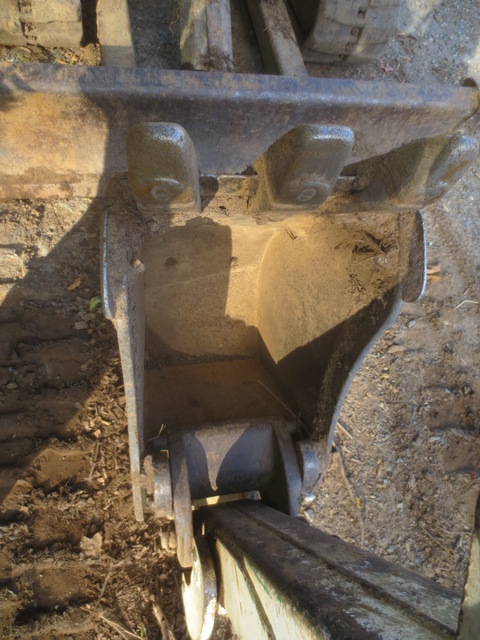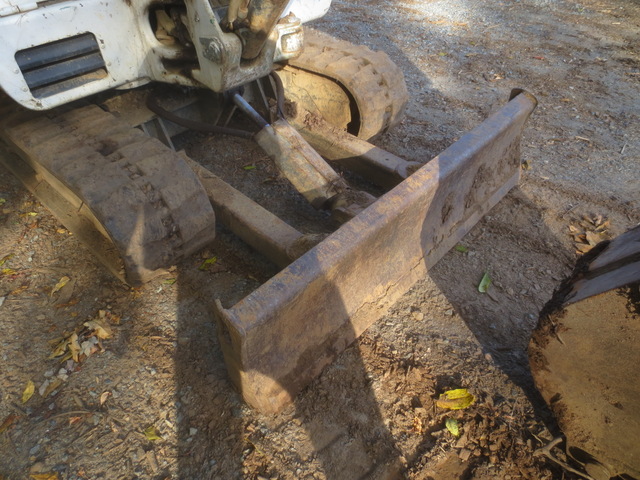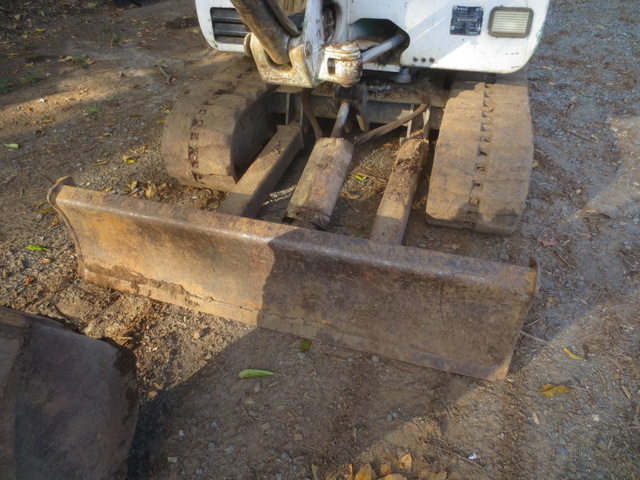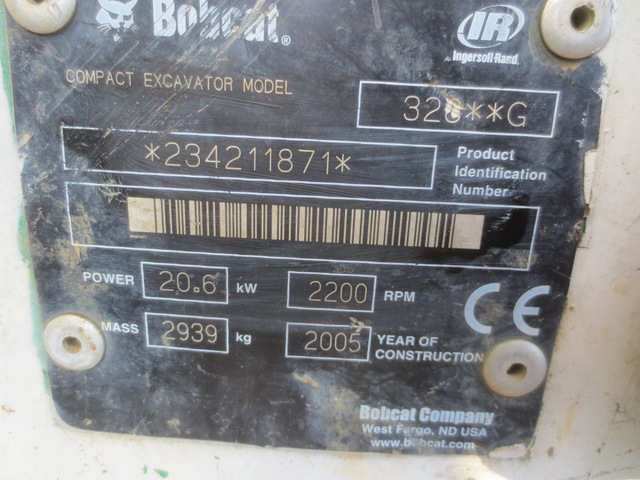 Bobcat History
Ever notice that most folks
just call a skid steer a Bobcat?
That's because before Bobcat, the skid steer didn't exist.
In this case, the mother of invention
was equal parts necessity
and an awful lot of turkey poop.
The Keller brothers developed the first skid steer
to clear turkey droppings out of a friend's barn loft.
The Kellers sold to another set of brothers
(the Melroe brothers),
who set about making the skid steer
(rechristened the Bobcat)
a household name.
These days, the company manufactures
mini excavators, telehandlers, and quite a lot else
in addition to the skid steers that made them famous.
Call us today
to see this Bobcat mini excavator for yourself.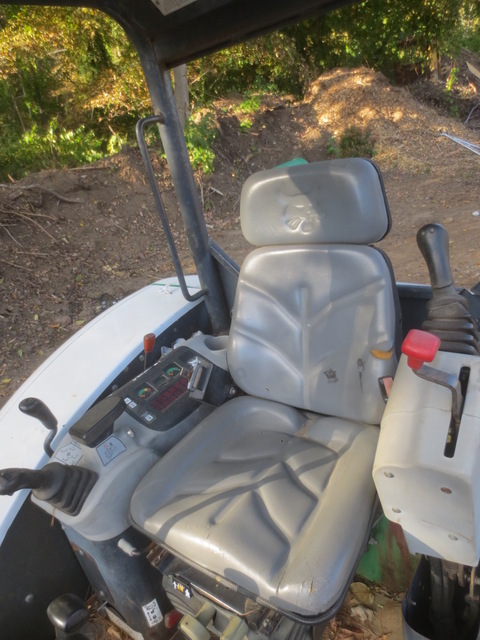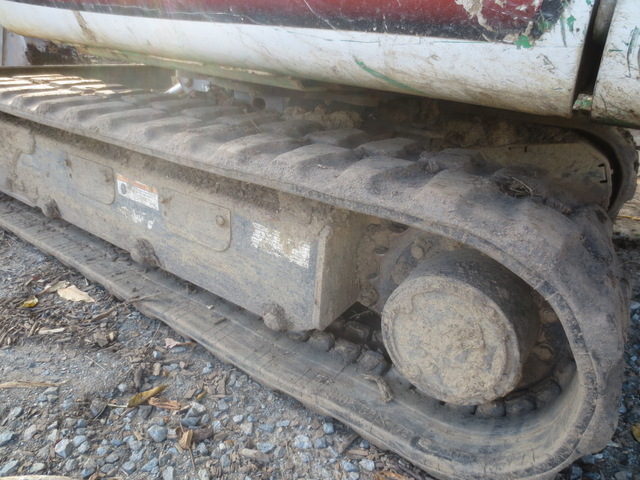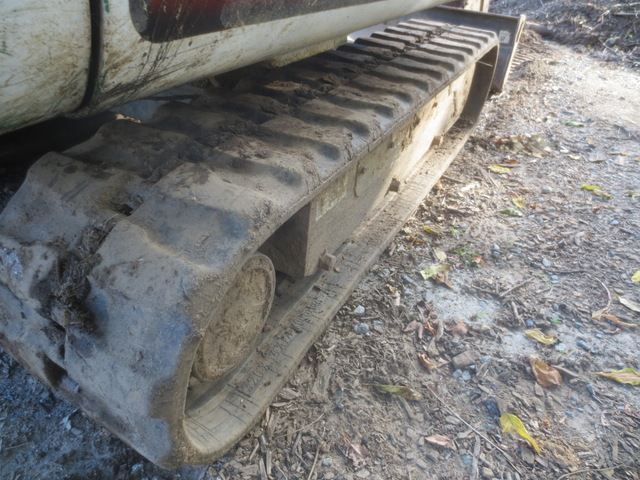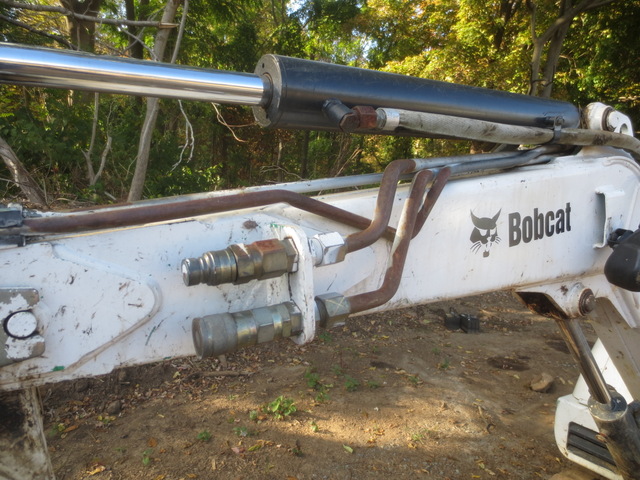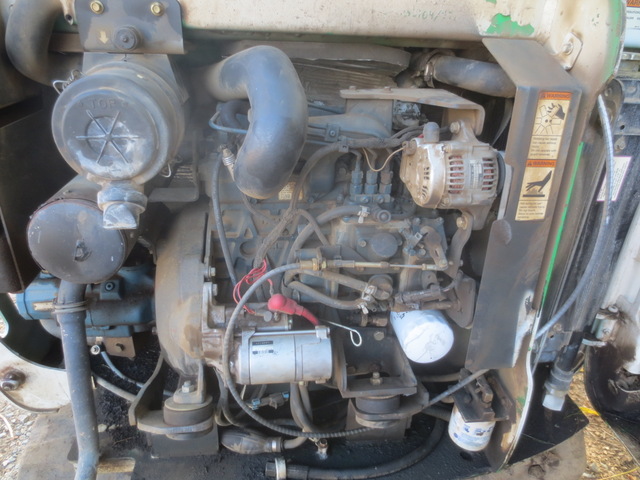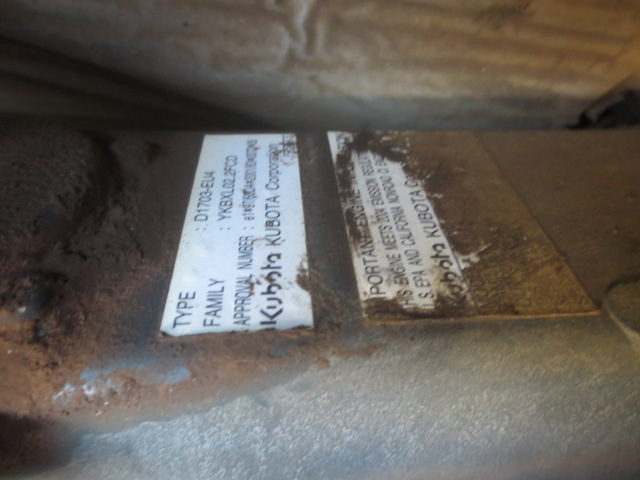 BUY IT NOW !!

This mini excavator is located in Mine Hill, NJ 07803
We make every effort to accurately represent the condition
of all items advertised and or represented.
This machine is sold on an as-is basis,
with no warranty, express or implied.
(Standard selling Practice for the industry)
For this reason, we strongly encourage and support
a prebuy inspection of any item
before you purchase it.
Please understand I don't own this Bobcat 328G personally
I am a full time broker selling for a customer
My goal is to bring the buyer and seller together
I do my very best to tell you what I know
Do You Need Help Marketing Your
Equipment, Boat, Plane, Car or Truck?
Your Questions and Comments Welcome 24/7
Contact Jay Trevorrow
Voicemail or Text: 973-886-3020
Email: [email protected]
Please Leave a Detailed Email or Voicemail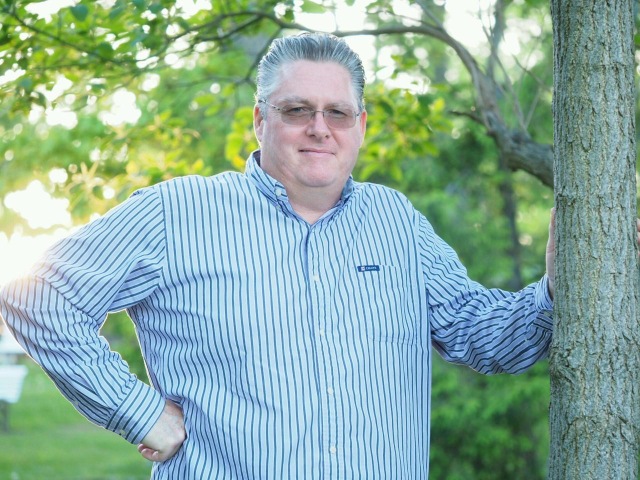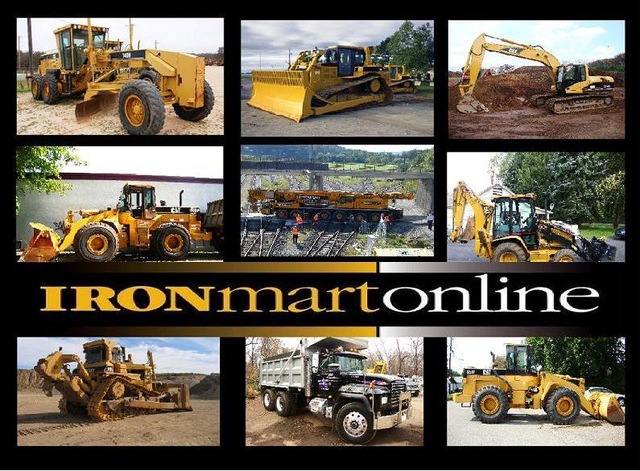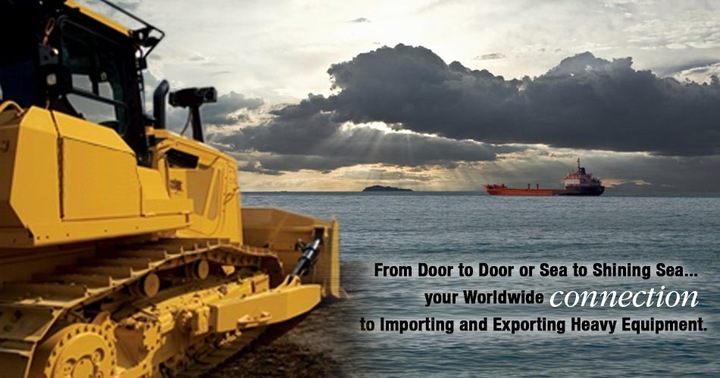 UPC:

Serial Number:

234211871

Engine:

Kubota D1703-EU4

Hours:

2,300

6,479 Pounds:

13'9"x4'3"x7'8" (LxWxH)

Includes:

Rubber Tracks, Aux Hydraulics, Bracket for Thumb

More Specs/Photos:

See Below

Location:

Mine Hill, NJ 07803

Contact:

Jay Trevorrow: 973-886-3020