Description
truck mounted steelmaster telescoping trolley 6000lb boom crane

For sale is a 6000lb Steelmaster telescoping trolley boom. This boom lift
is instrumental for construction sites as well as job sites where raw
materials, machinery and building components require on-site loading or
unloading. Examples include excavation equipment, flag stone crates and
containers. Whereas a crane requires plenty of overhead clearance, the
Steelmaster model 6000-25TC does not. This makes the machine helpful
in settings where power lines or mature trees make it difficult for other
loading and unloading equipment to operate.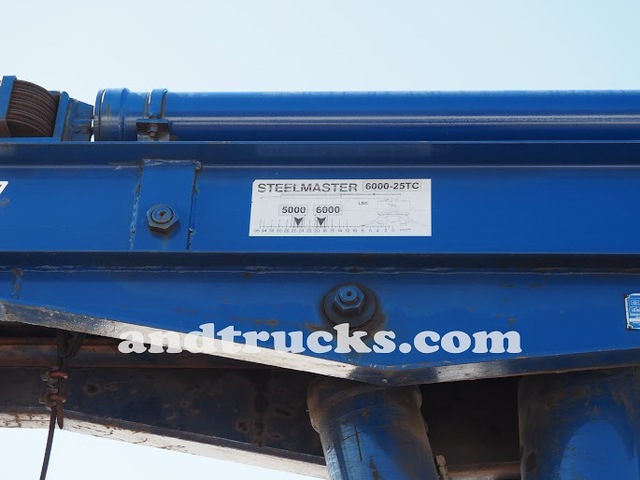 steelmaster telescoping trolley boom

Manufacturer : Steelmaster
Model: 6000 - 25TC
6000 Lb: Capacity at 20 feet
Telescoping : Boom
430 Degree Boom: Rotation via Rack and Pinon
60 Degree: Boom elevation
Exclusive Boom locking Device : no boom rest required
Radial Outriggers : 16 ft spread
Automatic Constant : Hook Level
Multi Function: Radio Remote
Hand Held Electric : Remote as backup
35 Gallon : Hydraulic Reservoir
Safety : Boom Alarm


Boom Lift

In addition, the use of a 6000lb Steelmaster telescoping trolley boom
eliminates the need for bringing forklifts and other machinery to the job
site. The fewer support machines you have on the job, there more jobs
you can take on. Not surprisingly, this model 6000-25TC boom lift is a
favorite of construction company owners who specialize in volume as
well as quality. The Steelmaster telescoping trolley boom lift unfolds its
full 6,000-pound capacity at only 20 feet.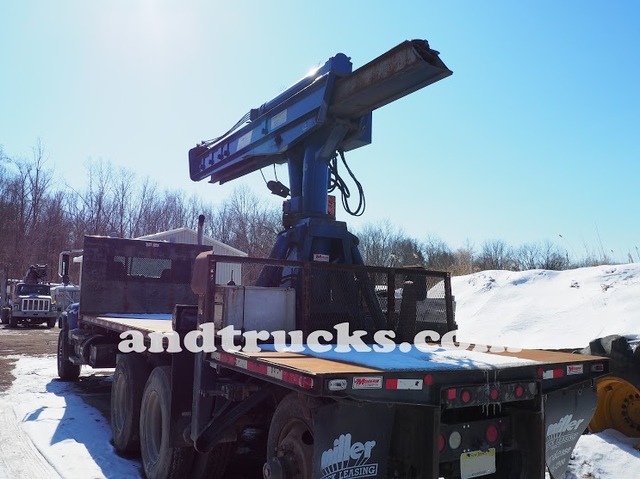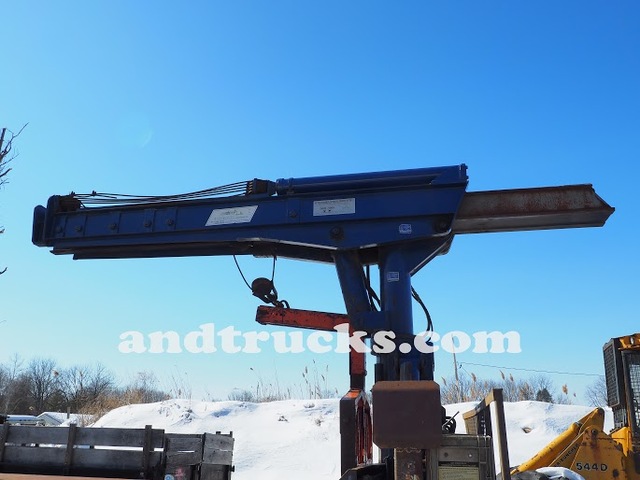 It features a 430-degree boom rotation via rack and pinion. This makes
this model 6000-25TC a 60-degree boom elevation machine. To enhance
the ease of operations, an exclusive boom-locking device is part of the
setup. For the construction business owner, this means that the 6000lb
Steelmaster telescoping trolley boom does not require a boom rest,
which of course cuts down on the amount of hardware you have to keep
on the job site. Radial outriggers have a 16-foot spread. An automatic
constant hook level rounds out the features of this Steelmaster model 6000-25TC.

You may have seen that select machines feature a hand-held electric
remote as a backup. Well, the 6000lb Steelmaster telescoping trolley
boom is one of these machines. In addition to this feature, there are a
boom alarm and a 35-gallon hydraulic reservoir that enhances the
operation of the machine. All around, this is a high-performing piece of
machinery that easily integrates into your job site and takes on the tasks
of multiple other construction site machines.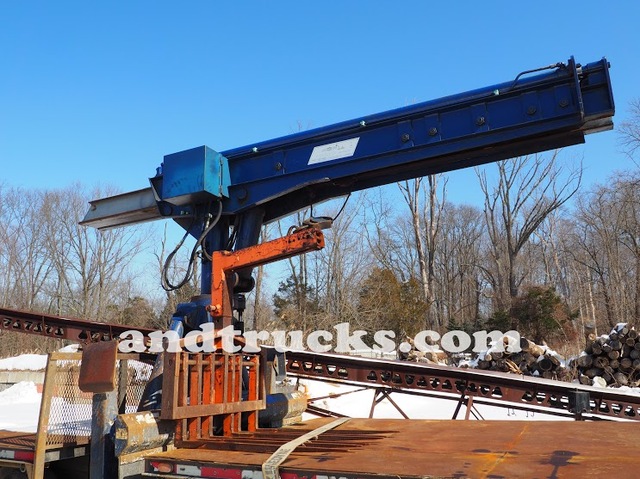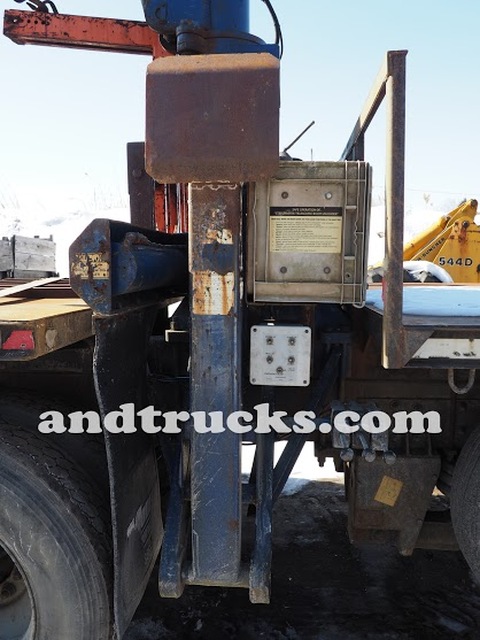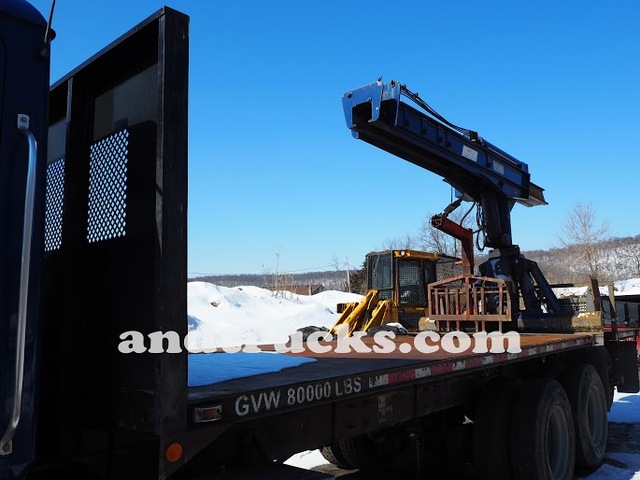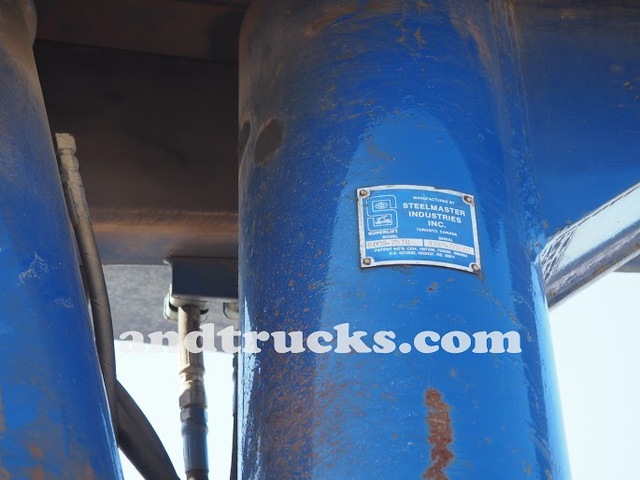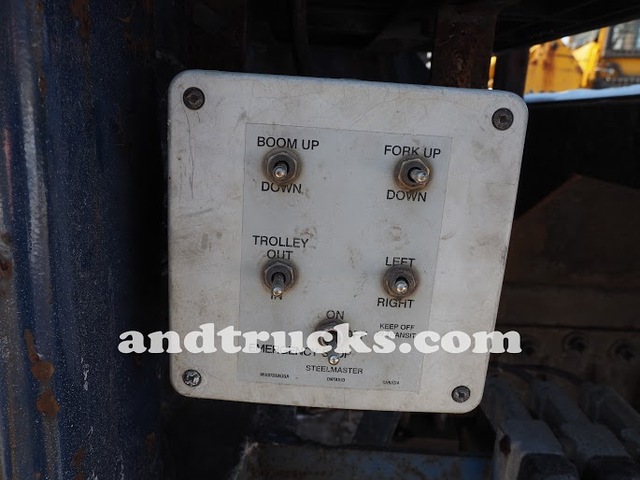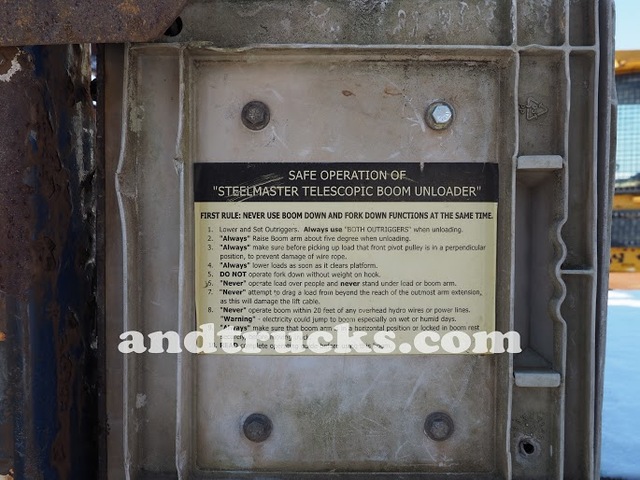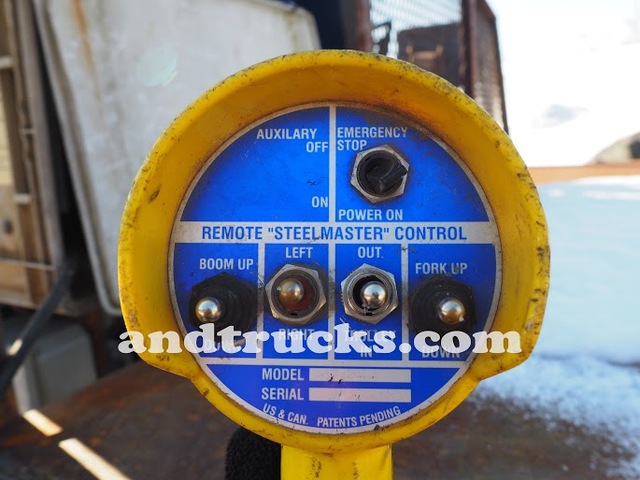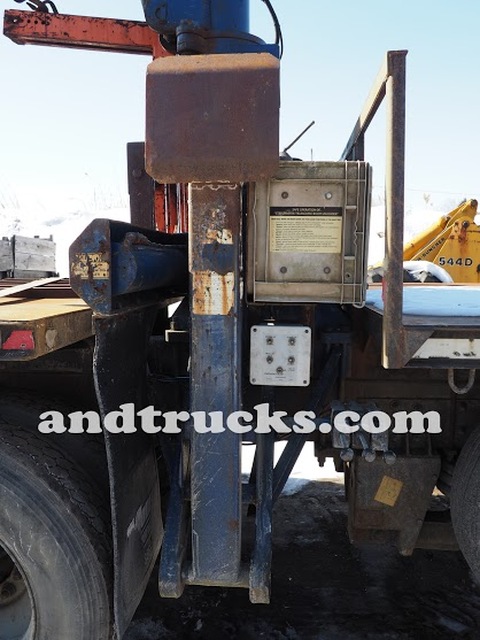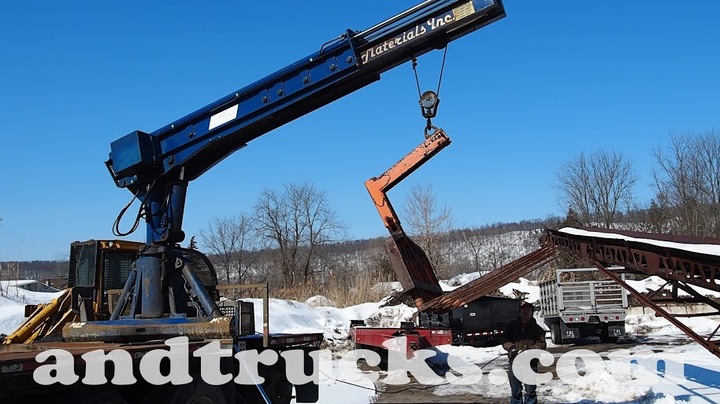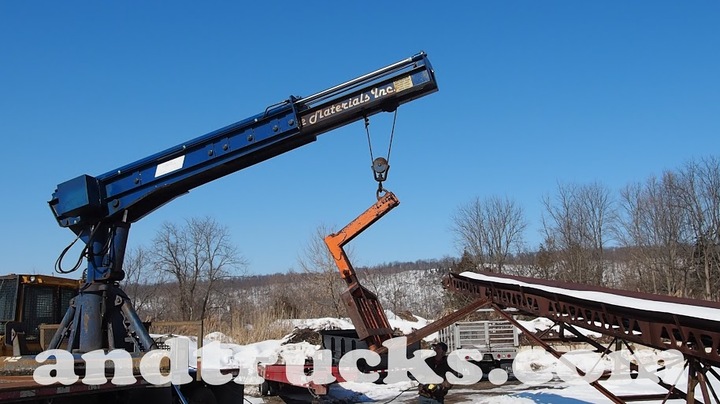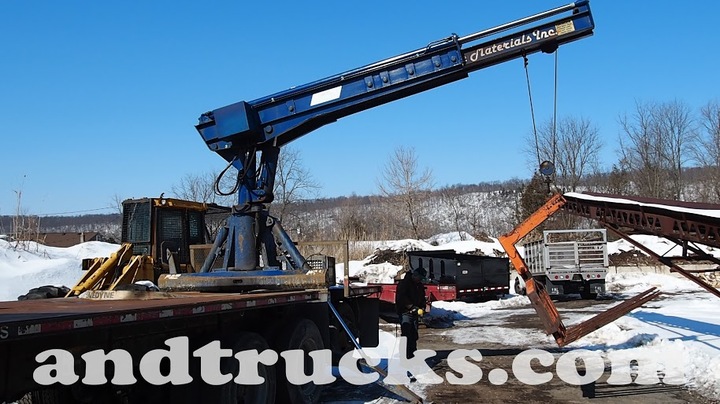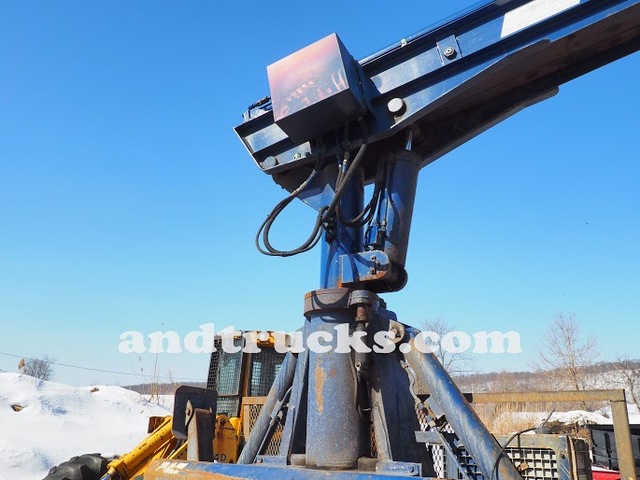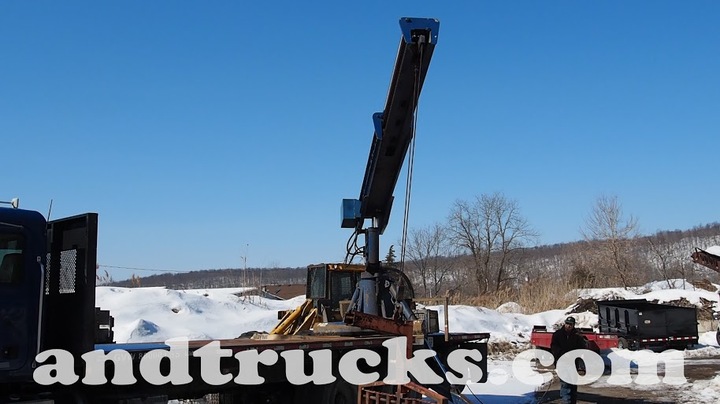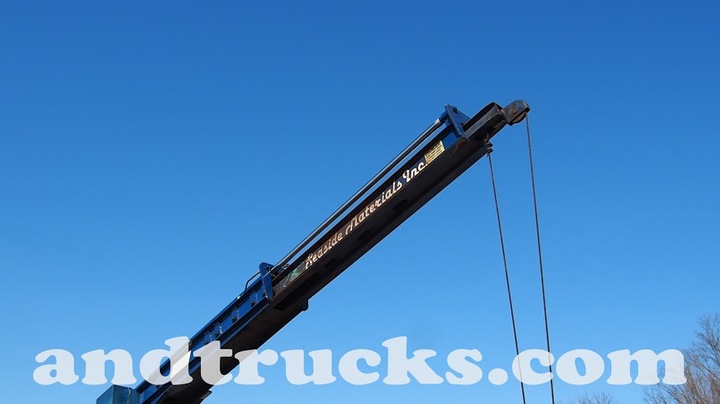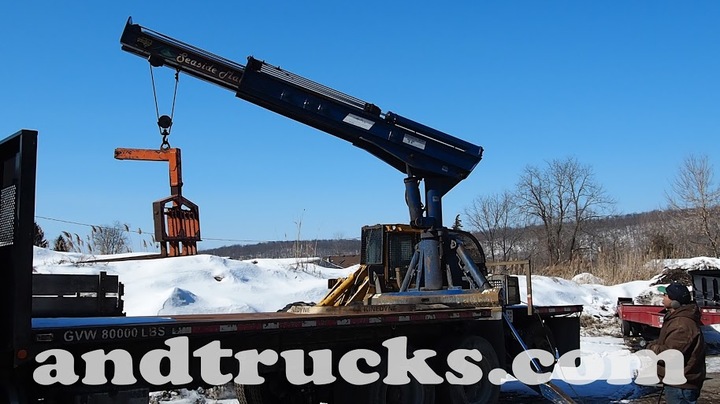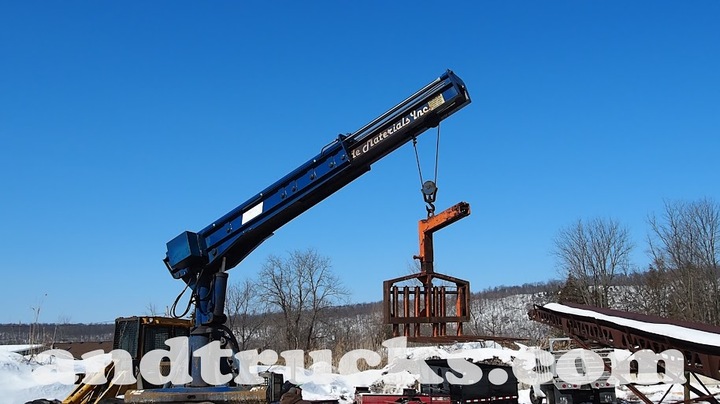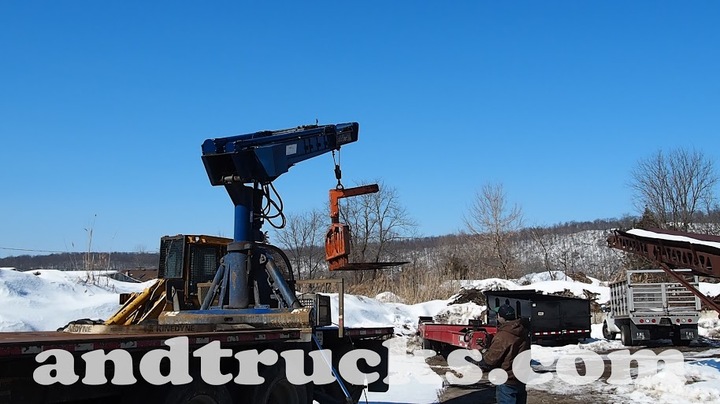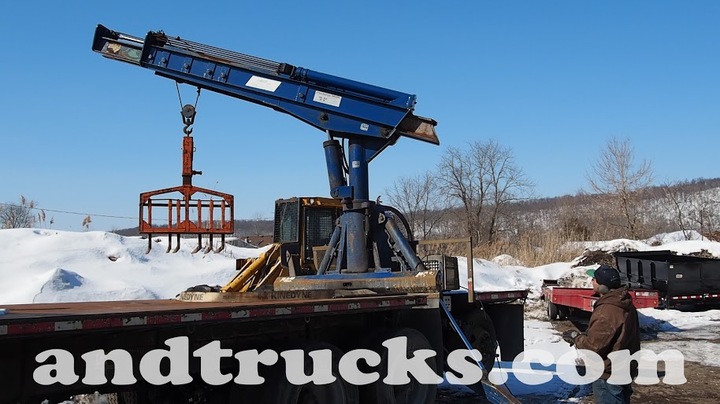 BUY IT NOW !!

This steelmaster telescoping trolley boom is Located in Great Meadows, NJ 07838.
We do make every effort to accurately represent the condition
of all items advertised and or represented.


This steelmaster telescoping trolley boom is sold on an as-is basis,
with no warranty, express or implied.
(Standard selling Practice for the industry)
For this reason, we strongly encourage and support
a prebuy inspection of any item
before you purchase it.
Please understand I don't own this steelmaster telescoping trolley boom personally
I am a full time broker selling for a customer
My goal is to bring the buyer and seller together
I do my very best to tell you what I know
Do You Need Help Marketing Your
Equipment, Boat, Plane, Car or Truck?
Your Questions and Comments Welcome 24/7
Contact Jay Trevorrow
Voicemail or Text: 973-886-3020
Email: jay@ironmartonline.com
Please Leave a Detailed Email or Voicemail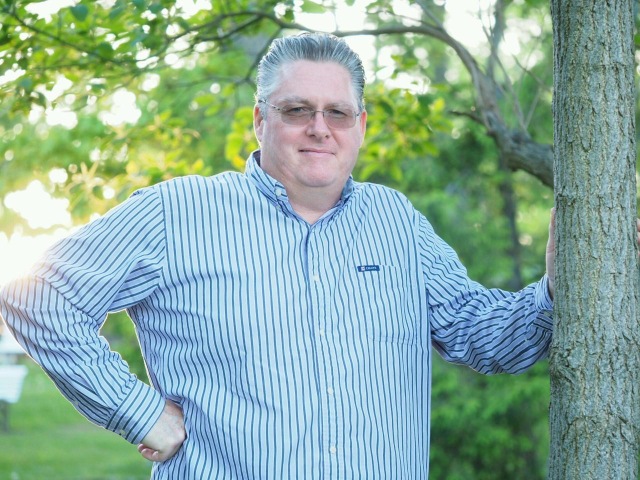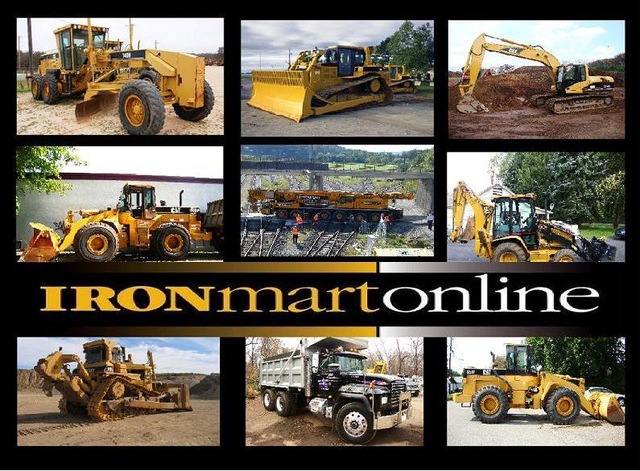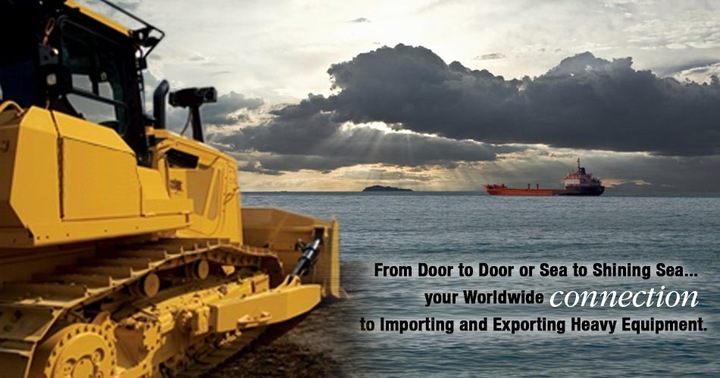 UPC:

Manufacturer:

Steelmaster

Model:

6000 - 25TC

6000 Lb:

Capacity at 20 feet

Telescoping:

Boom

430 Degree Boom:

Rotation via Rack and Pinon

60 Degree:

Boom elevation

Exclusive Boom locking Device:

no boom rest required

Radial Outriggers:

16 ft spread

Automatic Constant:

Hook Level

Multi Function:

Radio Remote

Hand Held Electric:

Remote as backup

35 Gallon:

Hydraulic Reservoir

Safety:

Boom Alarm

Located In:

Great Meadows, NJ 07838

Contact:

Jay Trevorrow

Phone:

973-886-3020

Text:

973-886-3020