Description
Classic 1972 Camaro used for sale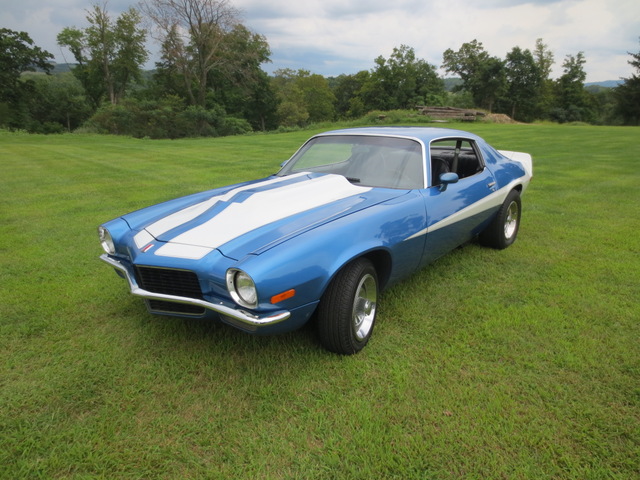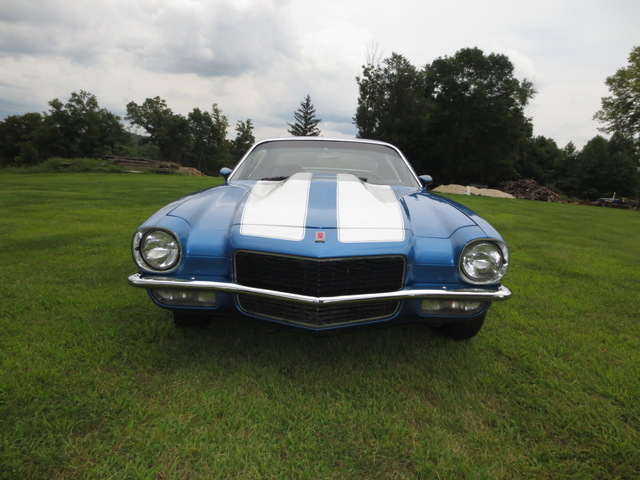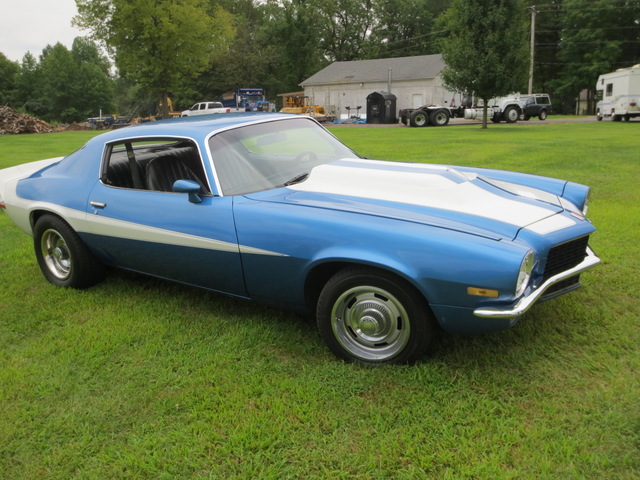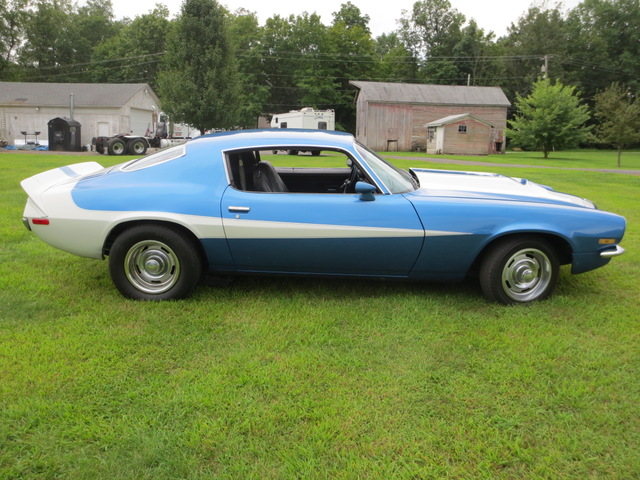 Classics Cars For Sale
We can't make heads or tails of this one: a gentleman in Arizona has been sentenced to 90 days in jail for shooting his Camaro because it wouldn't start one day. We understand the jail sentence. But shooting a Camaro? That's like shooting an apple pie, or shooting Elvis. You're not shooting just any car, bud… you're shooting a piece of Americana. Chevrolet unveiled the Camaro in 1966, originally as a direct competitor to Ford's Mustang. When asked what the name meant, a Chevy employee joked, "It's a small, vicious animal that eats Mustangs." He wasn't far off. The 1972 Camaro is part of the model's second generation, manufactured between 1970 and 1981. While it's still based on Chevy's F-Body platform (unibody structure, front subframe, A-arm front suspension and leaf springs for its solid rear axle), it's larger and wider than its predecessor. Road & Track picked the '71 SS350 as one of the world's ten best cars, but Camaro drivers then and now know that the car's never really lost that title.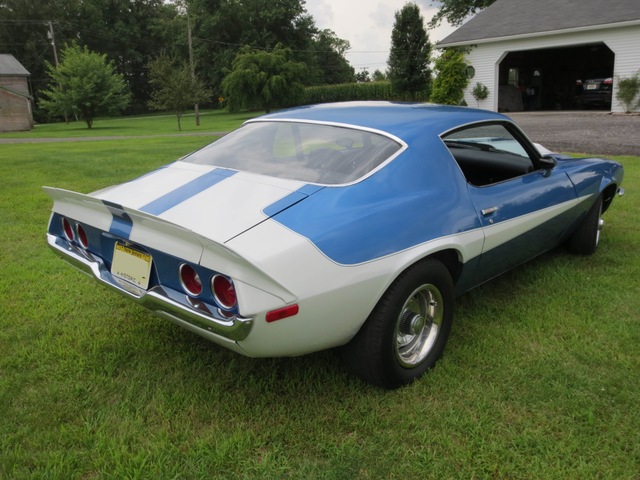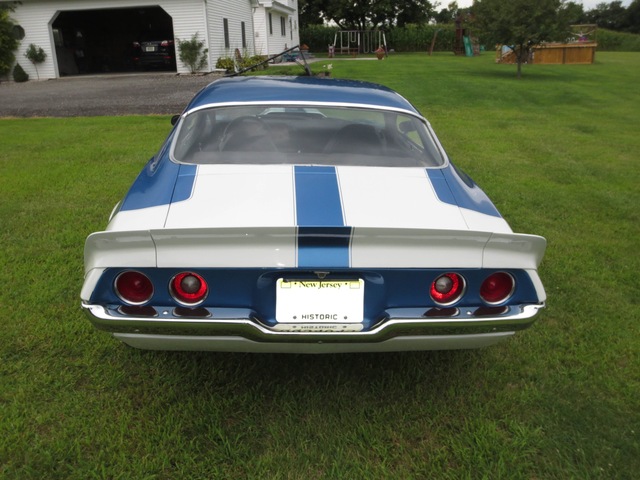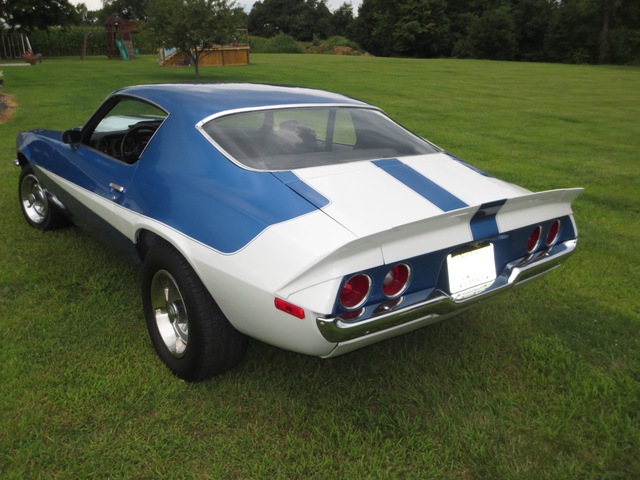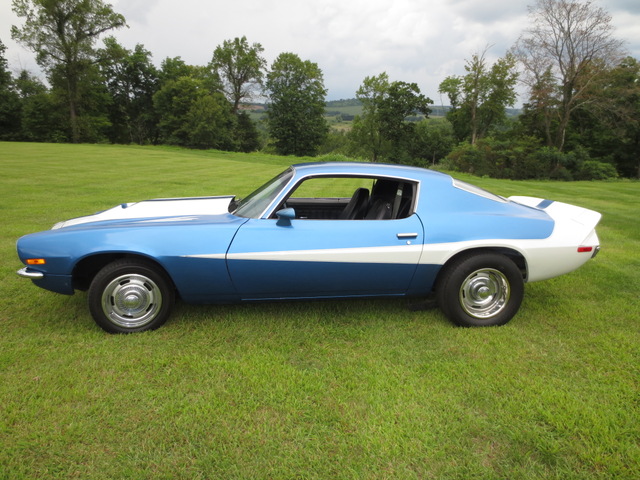 This 1972 Camaro rates a solid 7 on a scale of 1 to 10. While we're not sure of the car's true mileage, the engine is solid and runs great, the automatic transmission is still smooth as glass, there are no paint cracks or rust, nor any mechanical issues. as you can see in the photos, the interior needs some TLC. Relatively speaking, however, these are minor issues that can easily be resolved. The car's Chevy V-8 350 Motor with its Holley Pro-Jection system still runs well, and it looks sharp, having lost none of the Camaro mystique.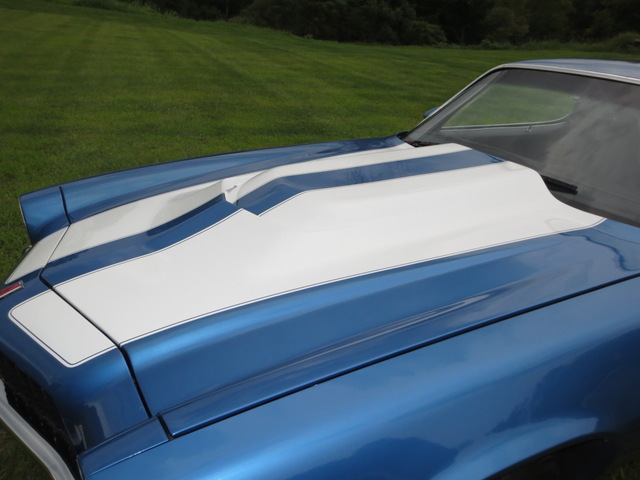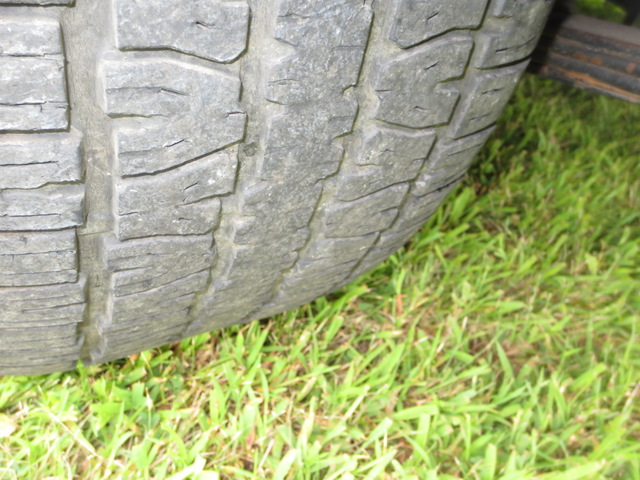 The Camaro has made its name with NASCAR drivers and drag racers, in movies and television, and is has been loved by everyday drivers for over forty years. Chevrolet didn't just manufacture a car with the Camaro; they made a legend. This is your shot at owning a chunk of Americana by way of Detroit. Of course, we mean "shot" as a figure of speech. For this beauty, you'll want the keys to the car, not the gun cabinet.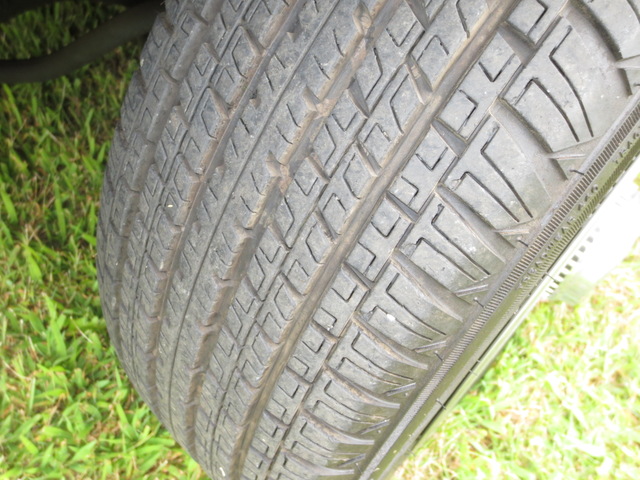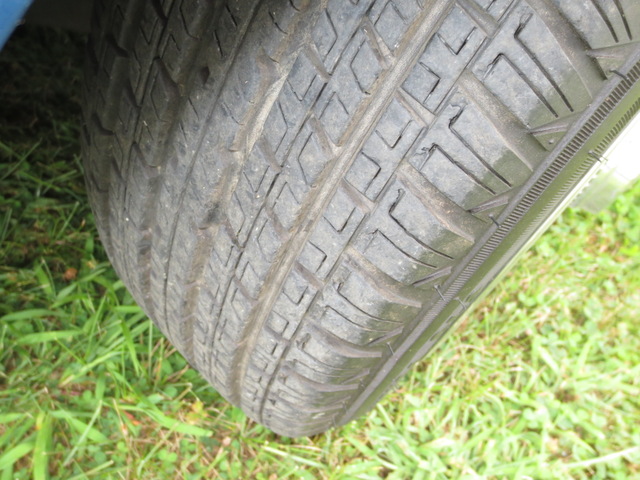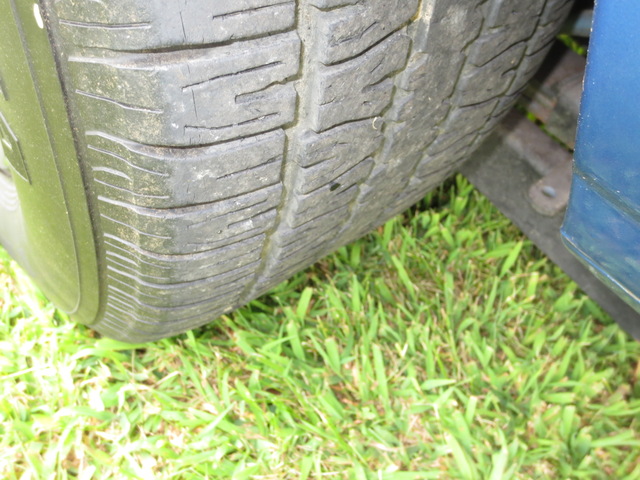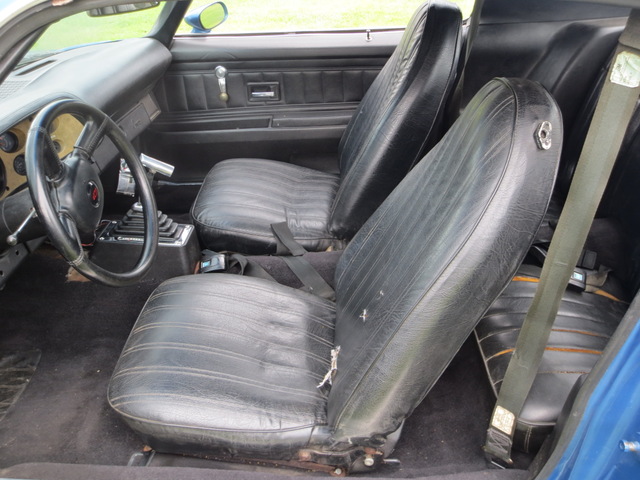 BUY IT NOW !! This Car is Located in Harmony NJ 08856 Please understand I don't own this Camaro personally I am a full time broker selling for a customer My goal is to bring the buyer and seller together I do my very best to tell you what I know I encourage and very much support a pre-buy inspection Do You Need Help Marketing Your Equipment, Boat, Plane, Car or Truck?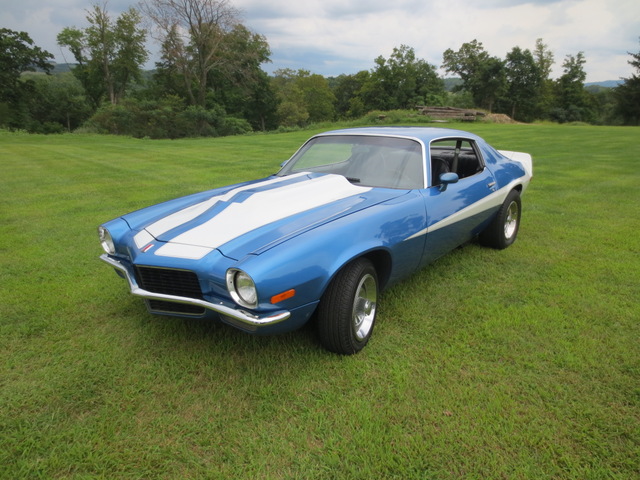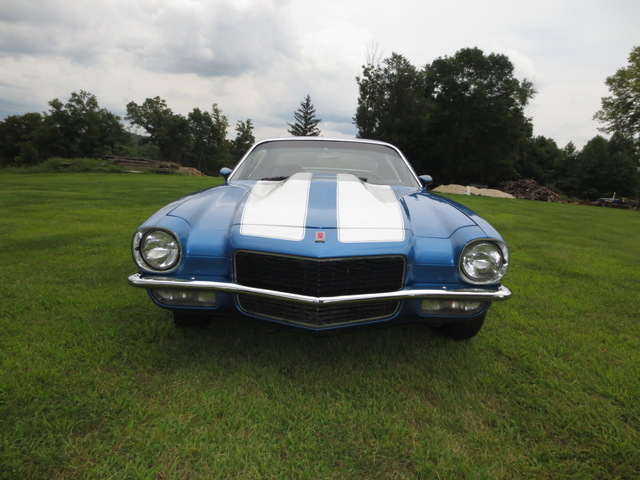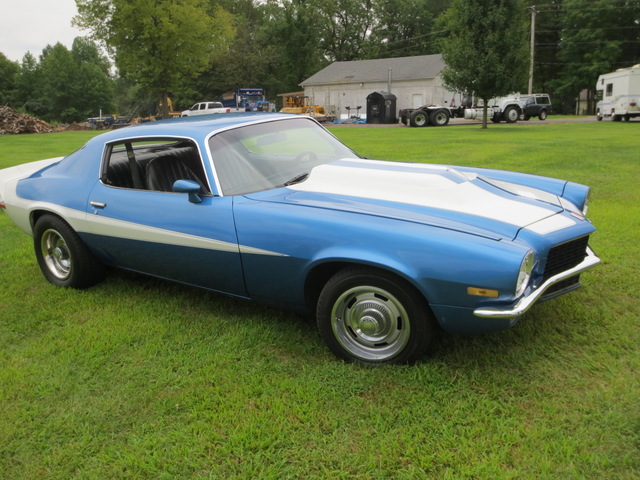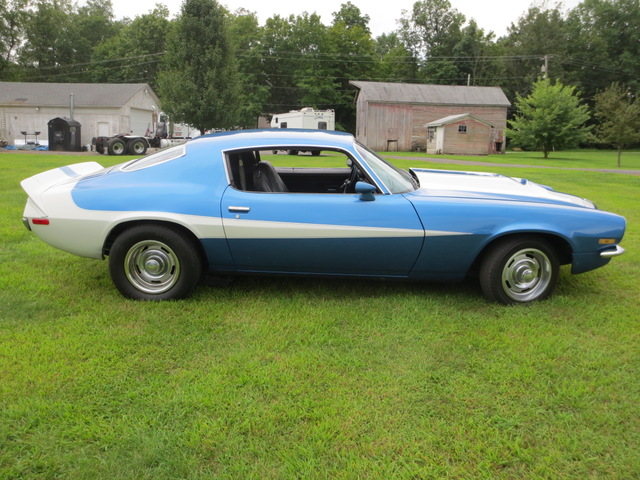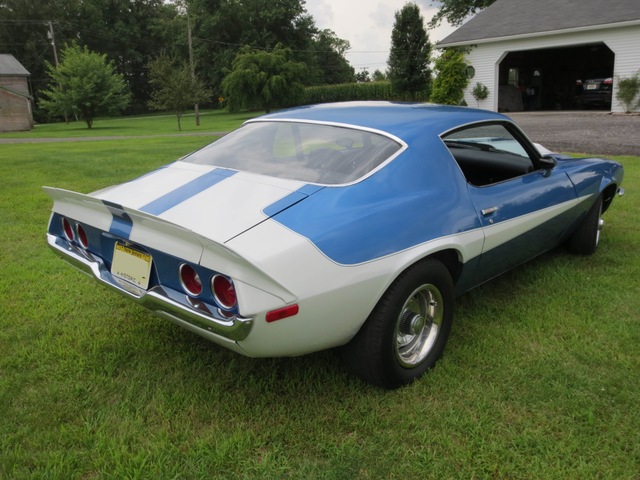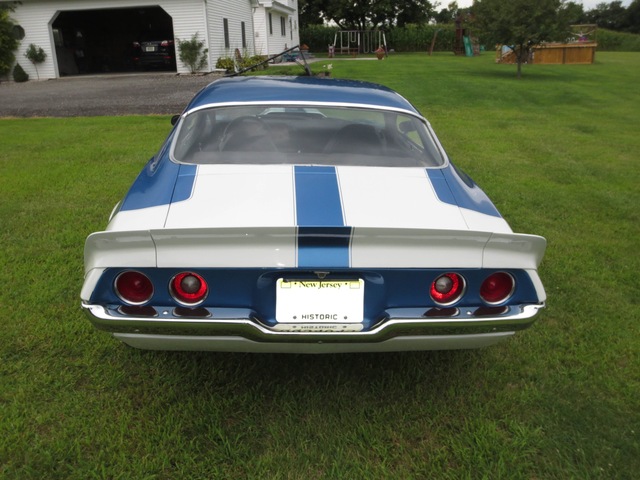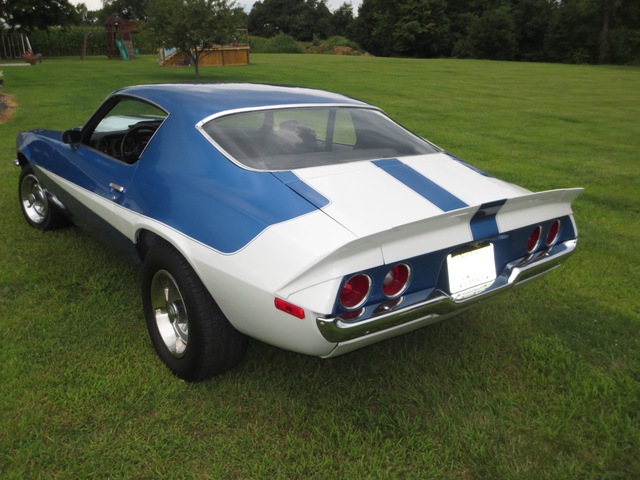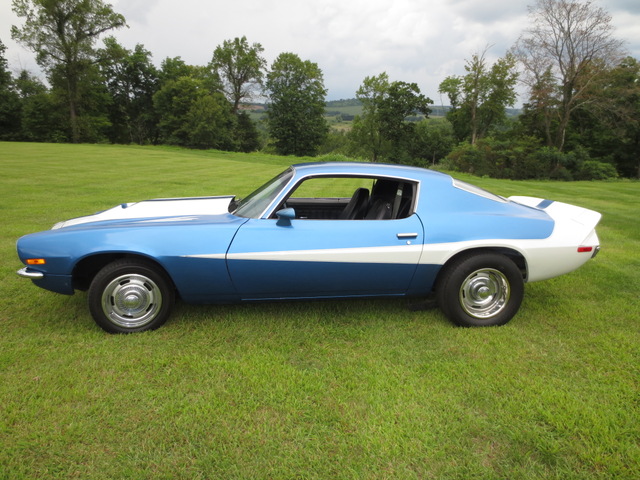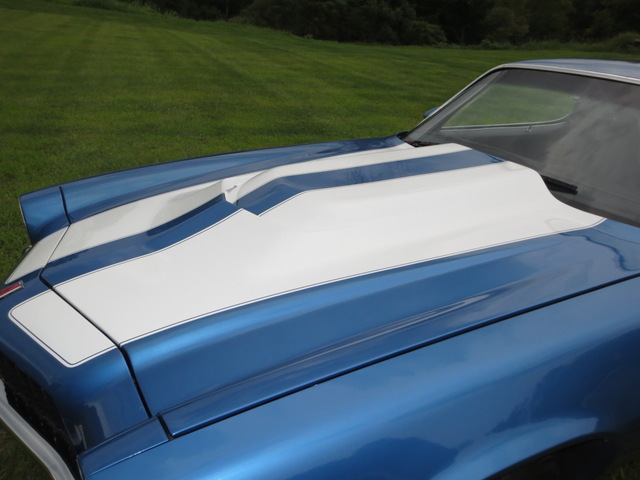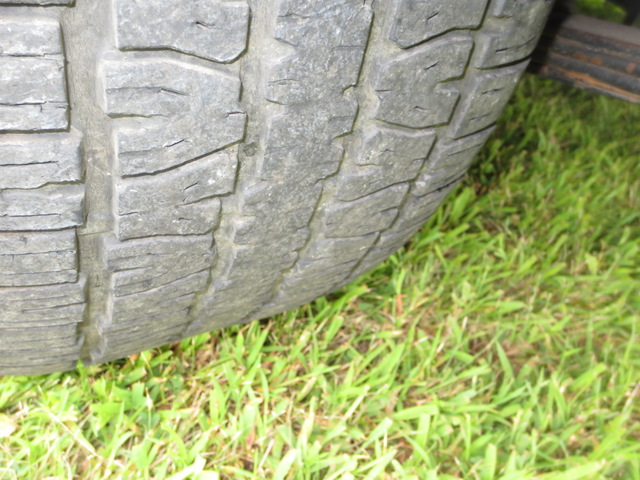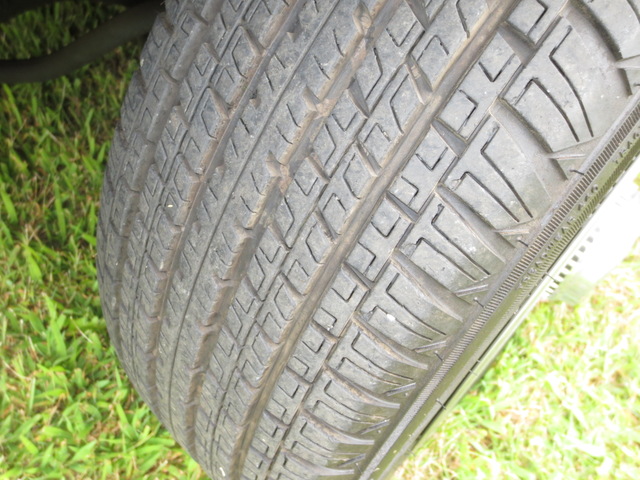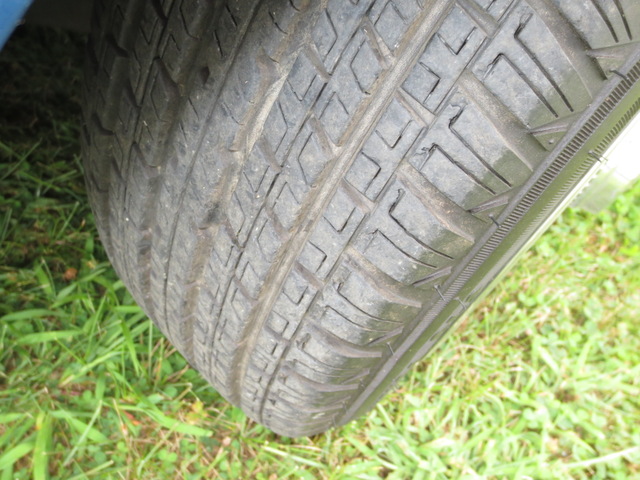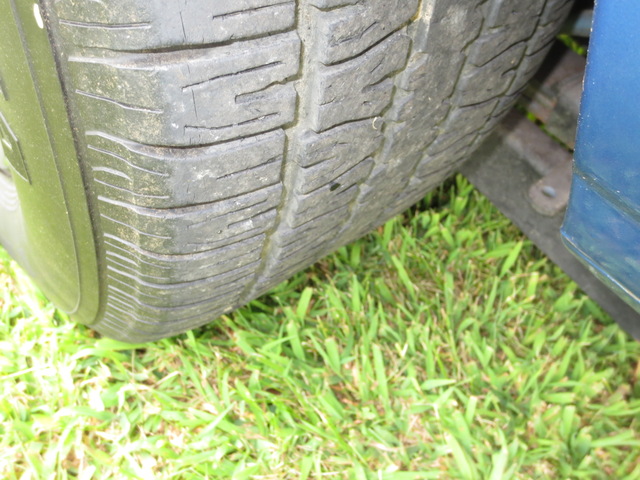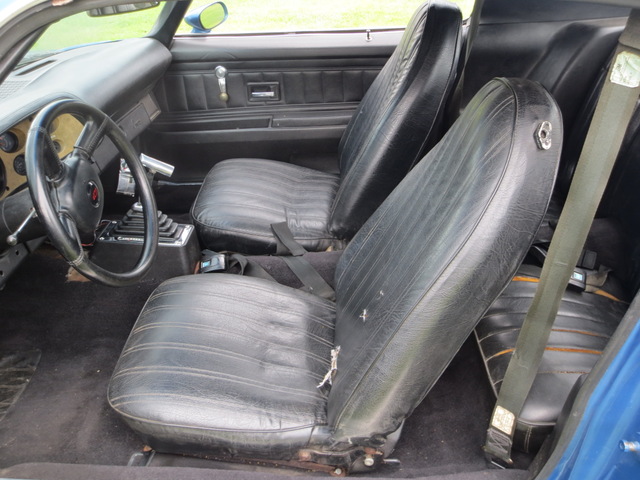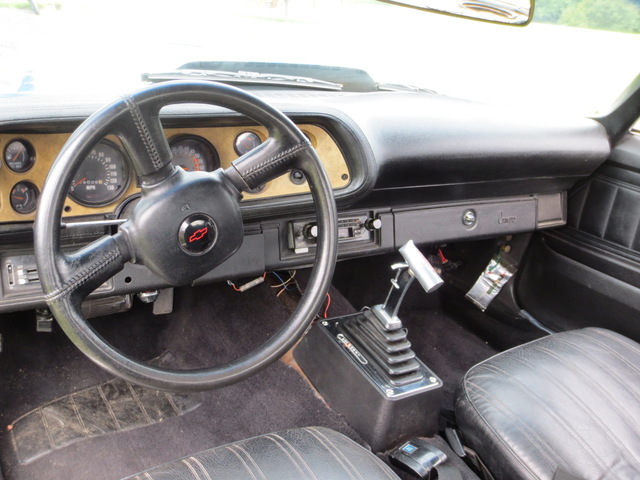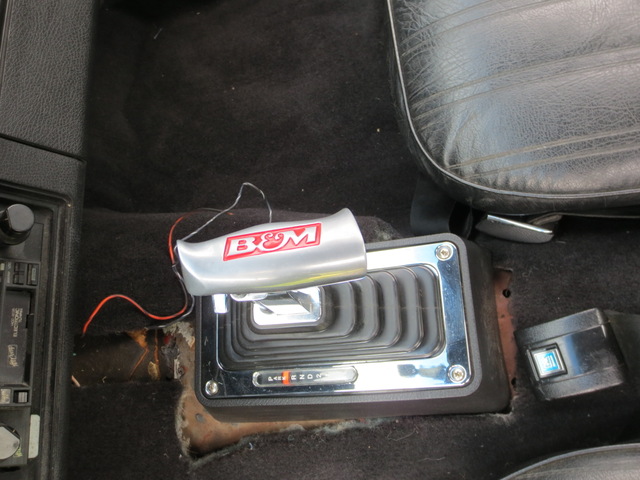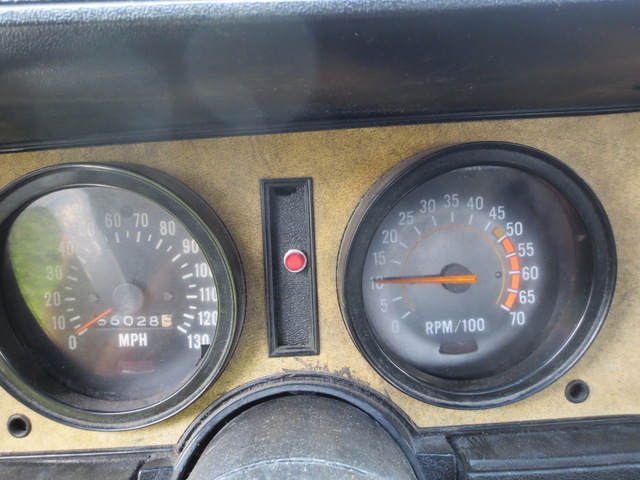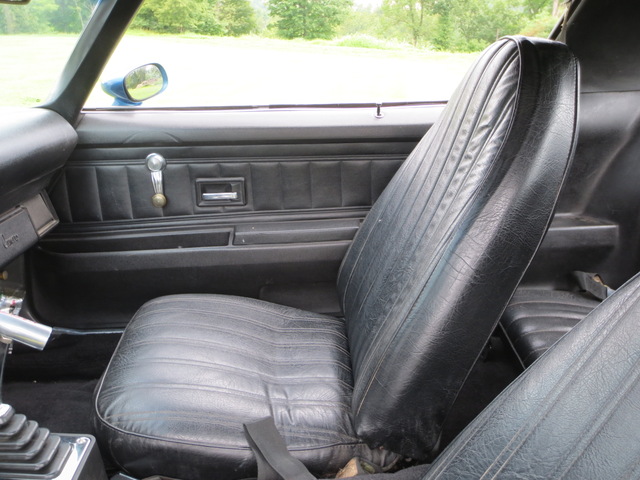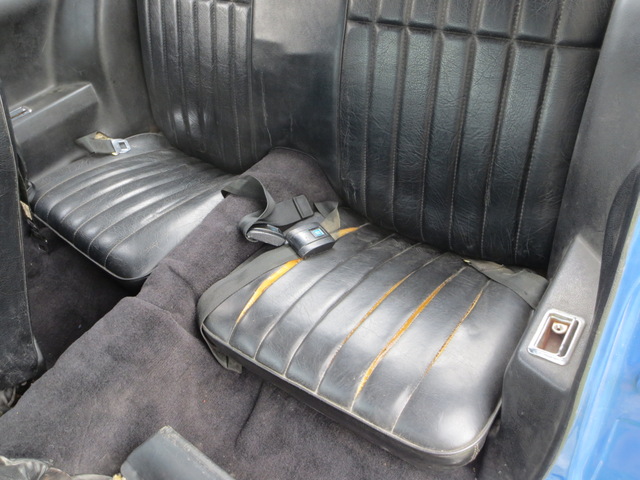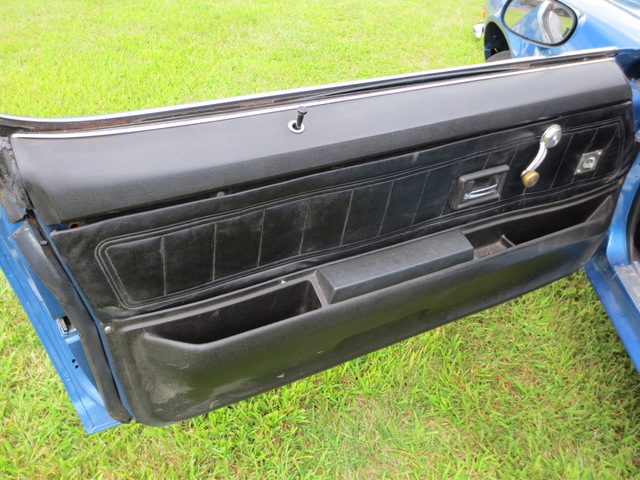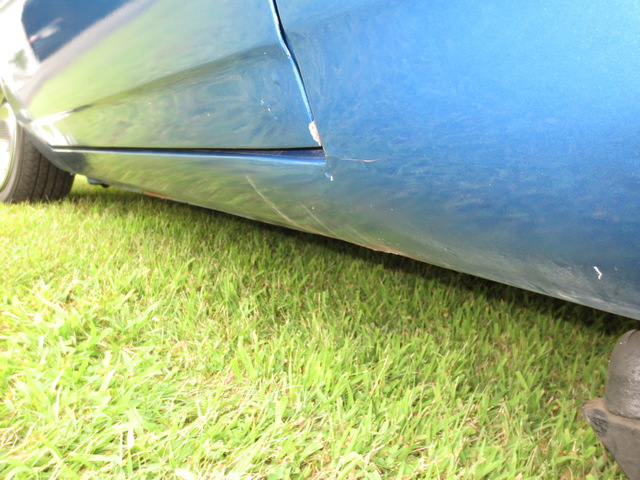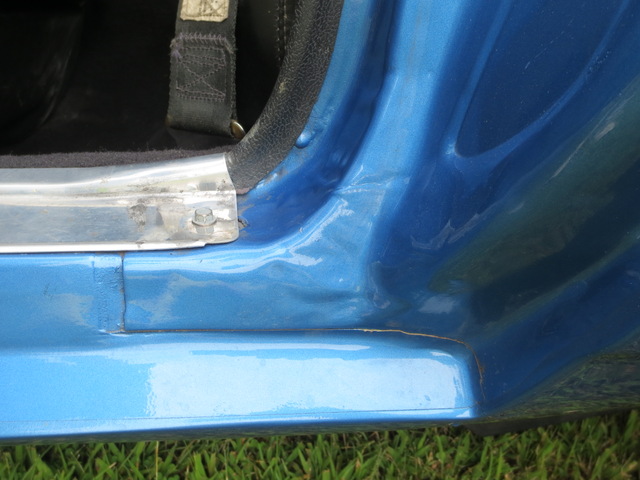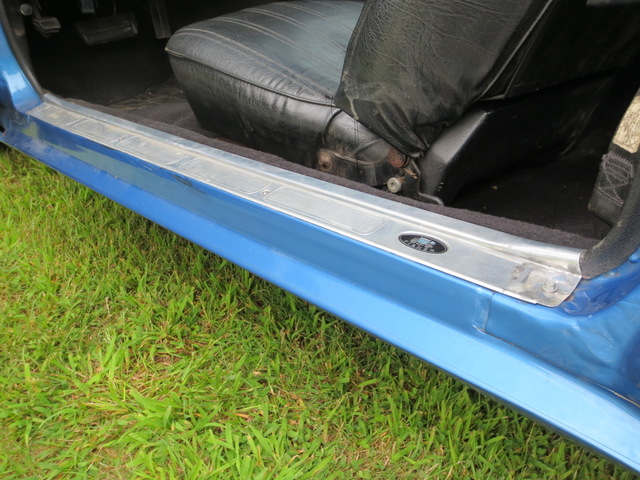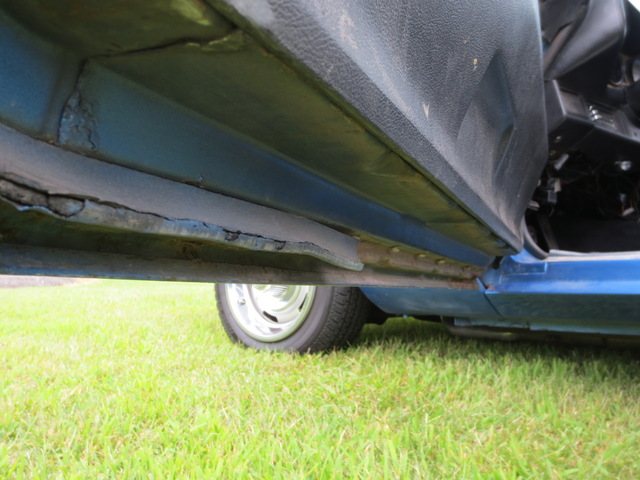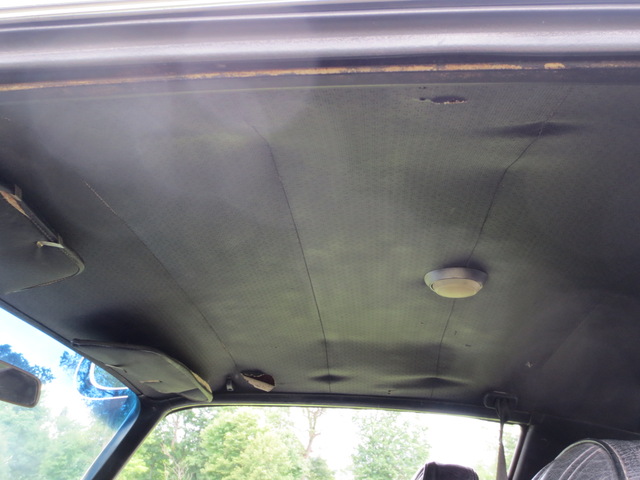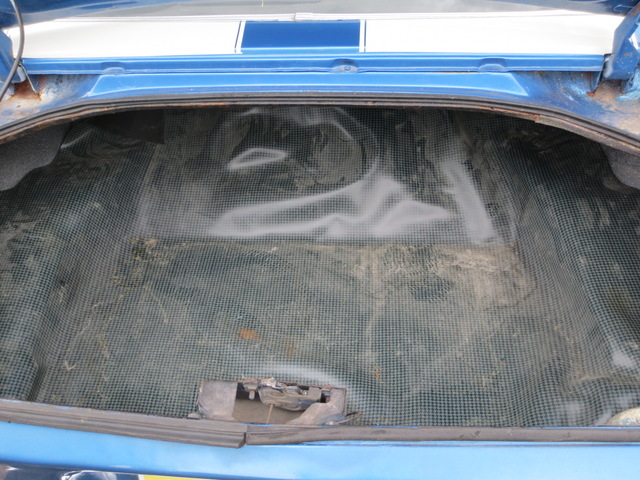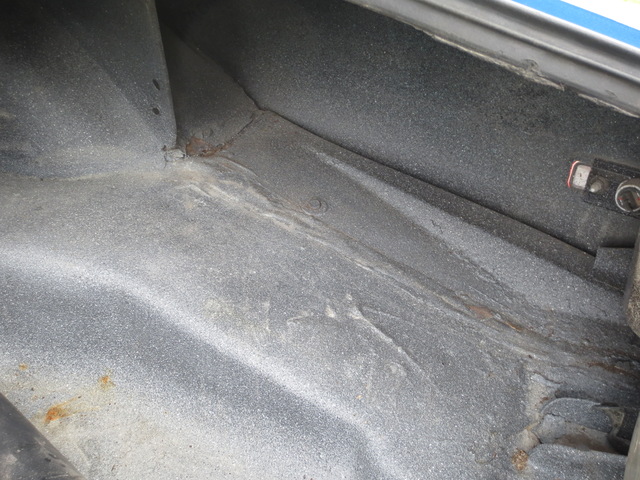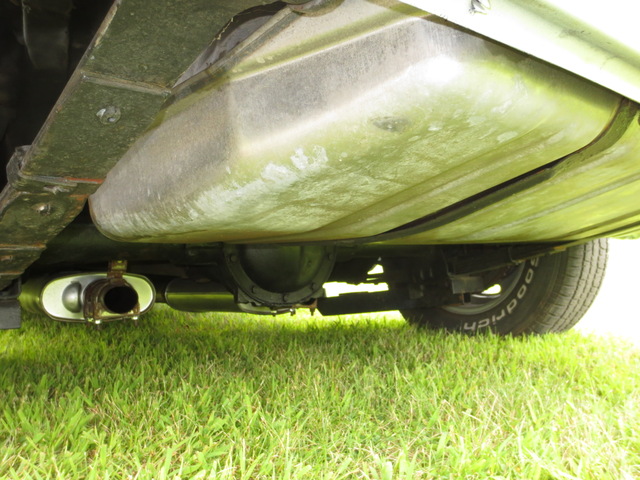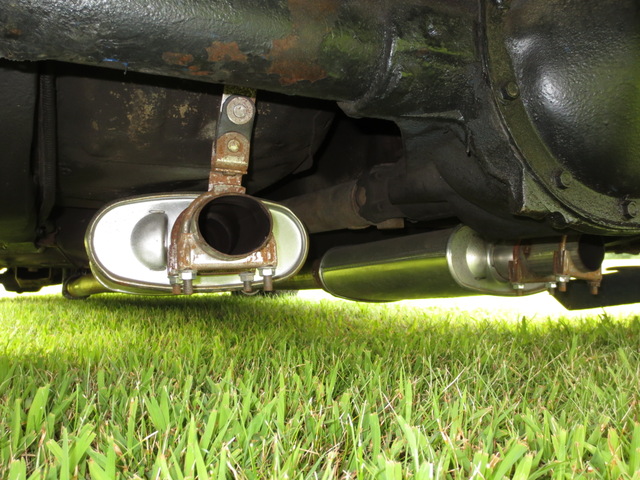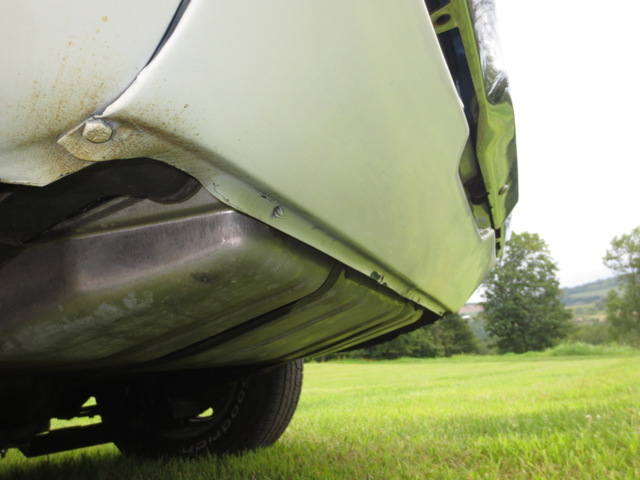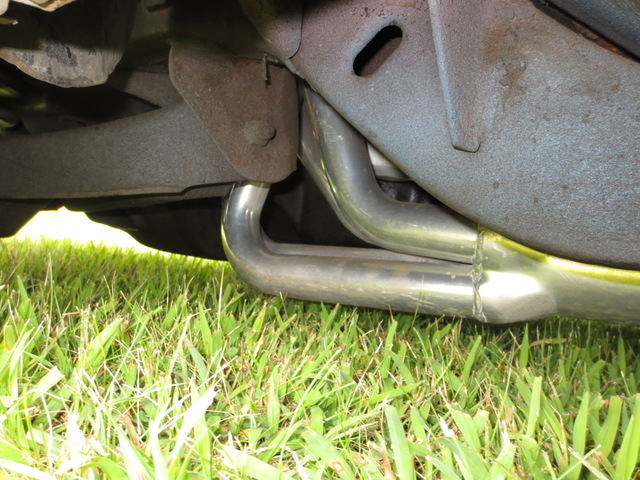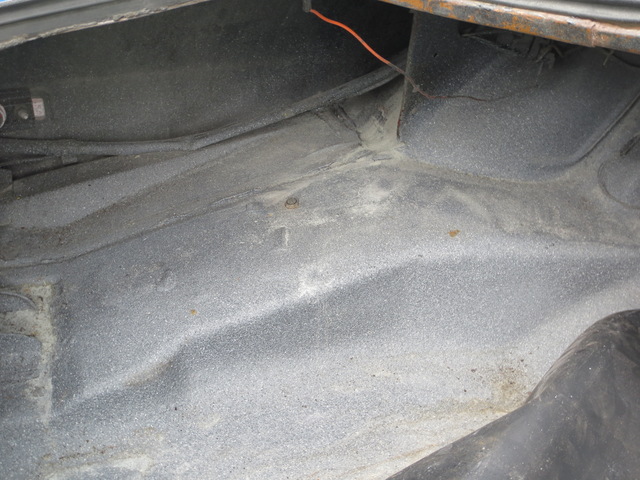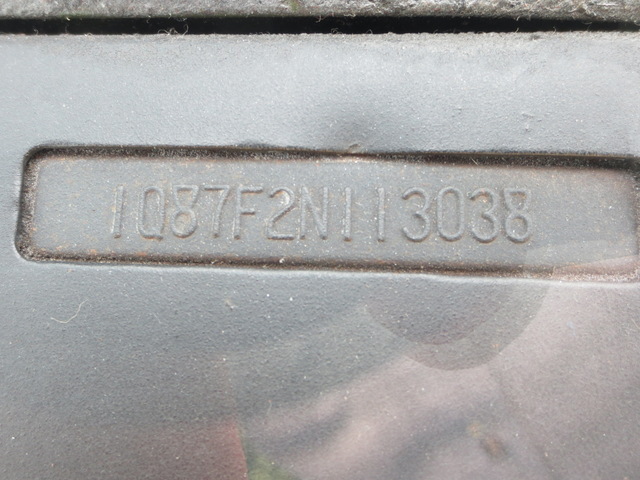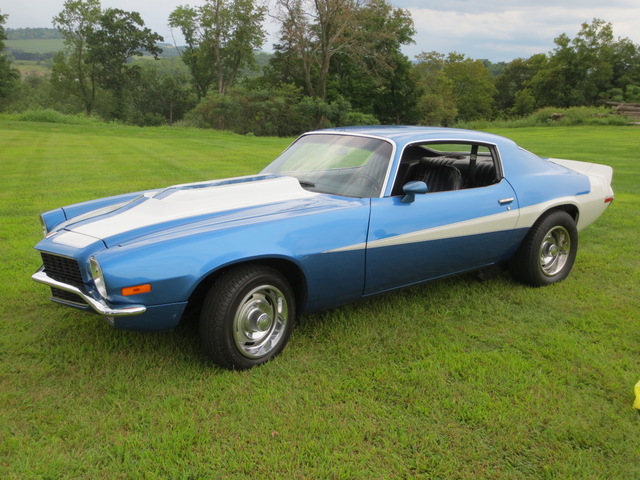 Call Me 973-886-3020 Jay Trevorrow [email protected] Best Time to Reach Me Monday ~ Saturday 8:00 am to 5:30 pm ~Dinner~ 9:00 pm to 12:00 pm Sunday 12 to 10 pm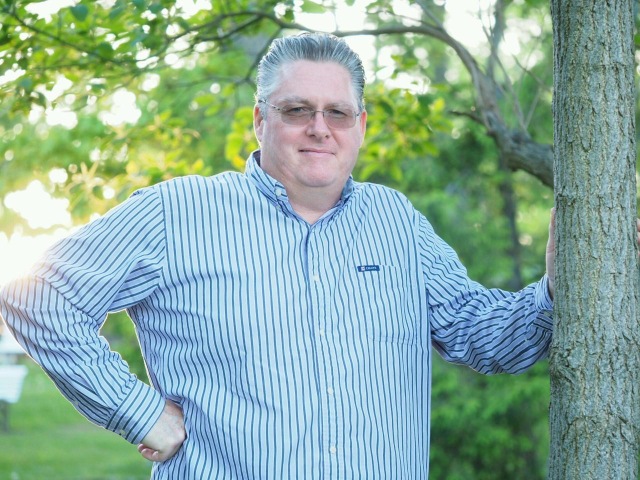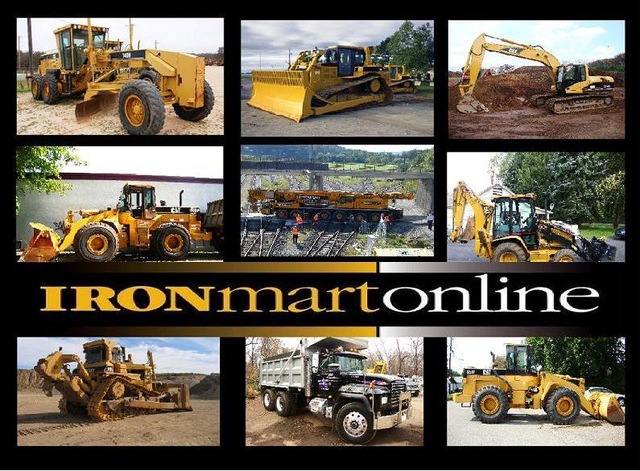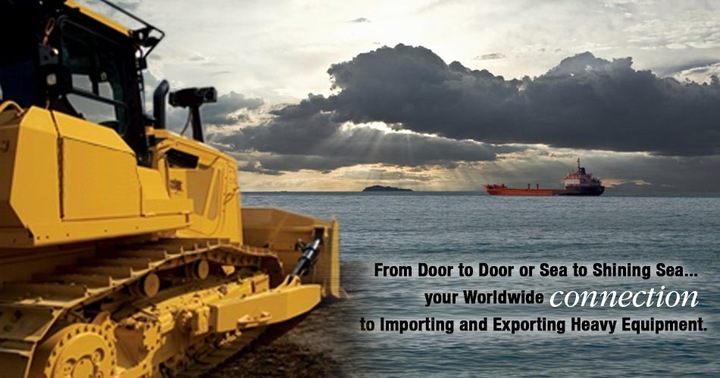 UPC:

Year:

1972

Make/Model:

Chevrolet Camaro

VIN:

1Q87F2N113038

Engine:

Chevy V8 350

Transmission:

Automatic

Features:

Holley Pro-Jection

Exterior Condition:

Excellent

Interior Condition:

7/10. Could Use Some TLC

Location:

Harmony NJ 08865

Buy it Now:

Call Jay (973) 886-3020

Full Details:

See Below