Description
Extec | Extec Screens | Extec S6 | Ironmartonline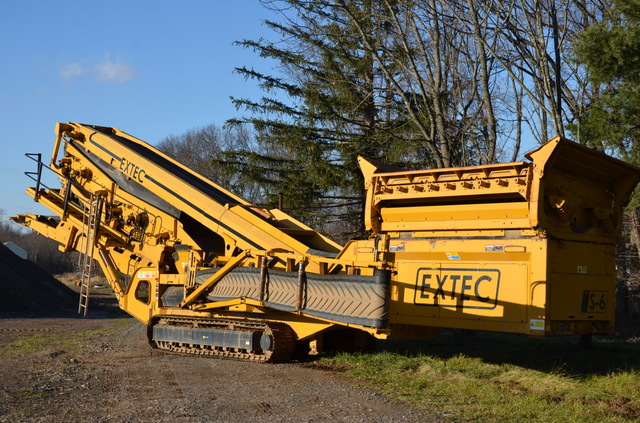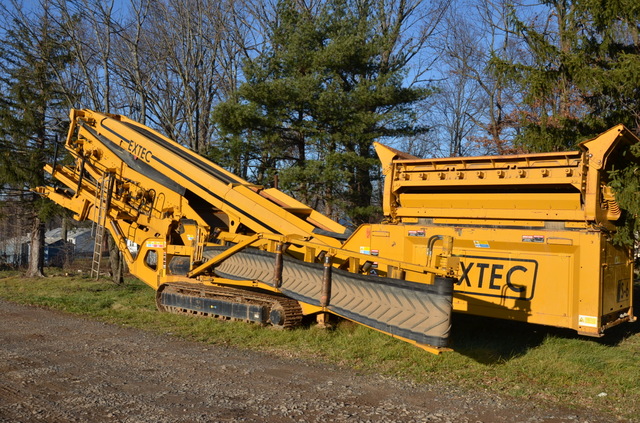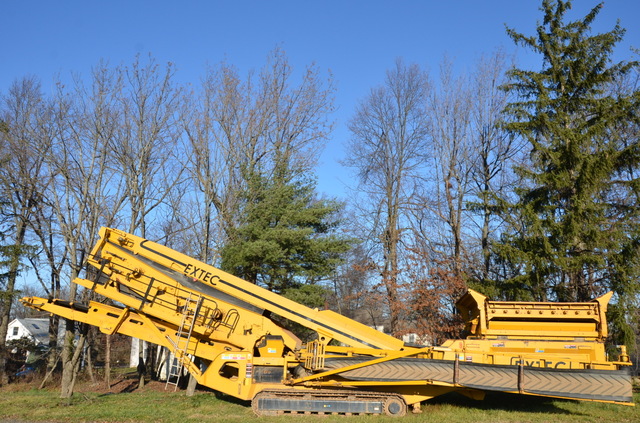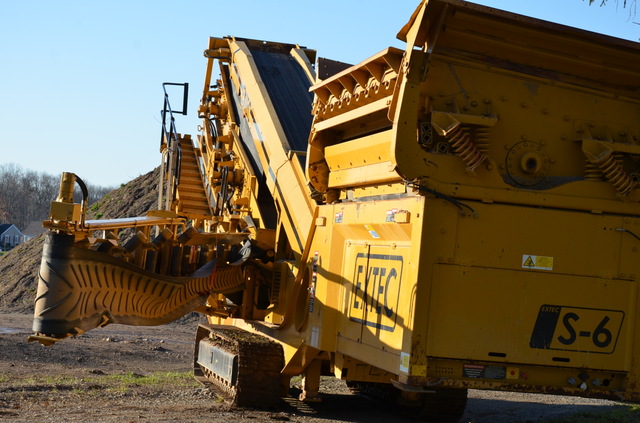 Screeners For Sale
The Extec S6 bears a number of features
from its predecessors,
as well as a series of innovations all its own.
The screening area consists of two individual
10x5 screen boxes with independent drives and angles.
This presents a massive screening area,
yet allows for an incredibly clean product
through the independent setup
of the two screen boxes.
The chevron belted side conveyors
feed directly into a cone crusher
and also provide stockpiling capacities.
The tail conveyor
(the longest in its class)
gives even greater stock piling capacity.
Fast running belts and
a screen box lift mechanism
lets you work smarter, not harder,
while the stronger chassis design
holds up in the most demanding environments.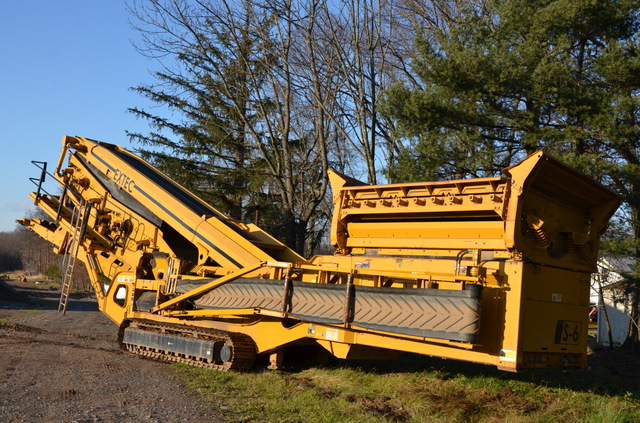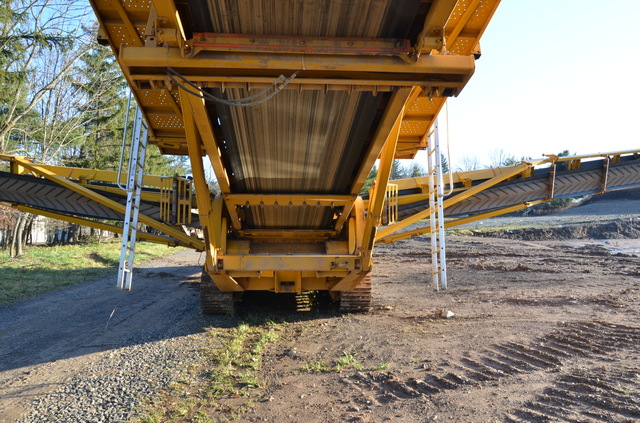 The S-6 handles your biggest jobs
with power to spare,
thanks to a large hopper,
a variable speed belt feeder,
plus a heavy-duty roller bed
and heavy-duty belting.
The screen-box slope, vibration,
amplitude and speed are all independent,
giving you a phenomenal degree of control.
The double screen box has twenty
different screening angles,
greatly improving screening efficiency
and maximizing output.
The S-6's thoughtful design,
and this particular unit's excellent condition,
make this an intelligent buy.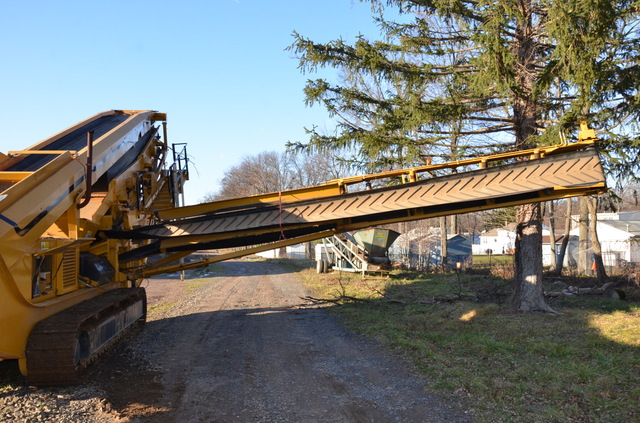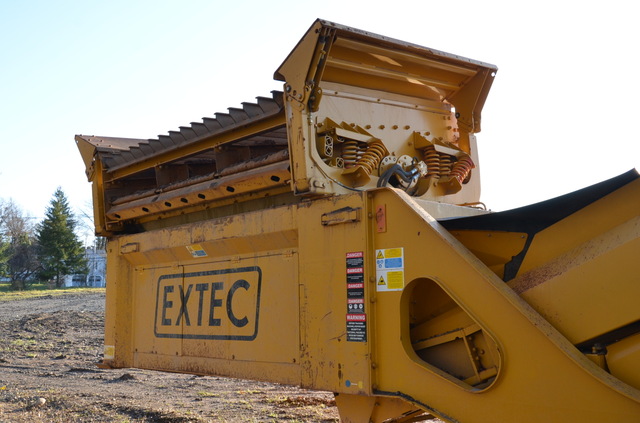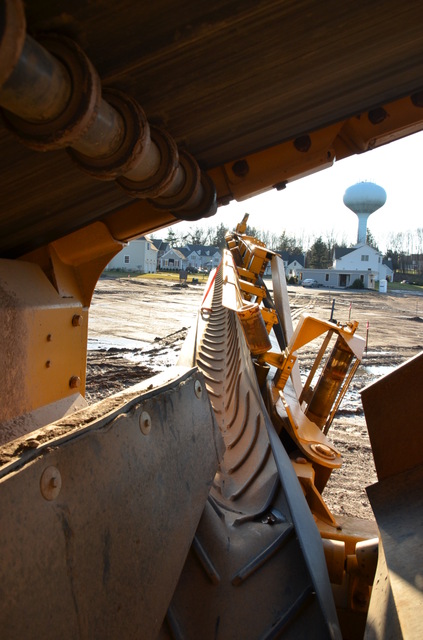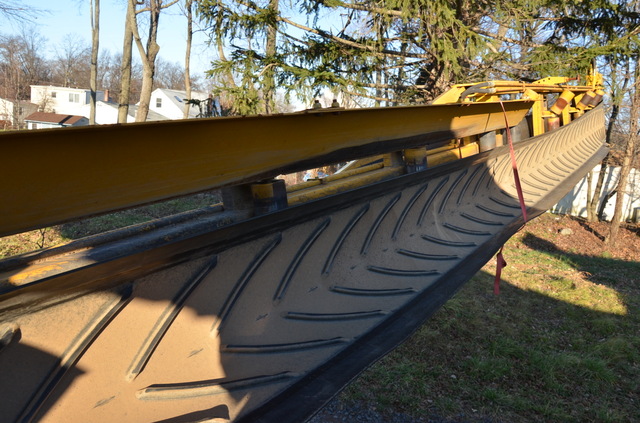 Extec Inc. has become a market leader in screeners and crushers
since it was formed in 1987.
For nearly three decades,
the UK-based company has served
the quarrying, mining, landfill
and waste management industries.
The company's name was built on
the processing of aggregate,
coal, rubble, waste, soil and sand.
While the company was taken over by Sandik in 2009,
its products still carry on the tradition
of innovation and quality
that built the Extec name.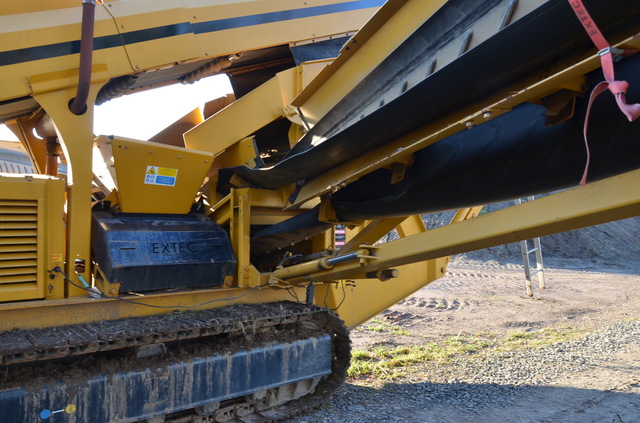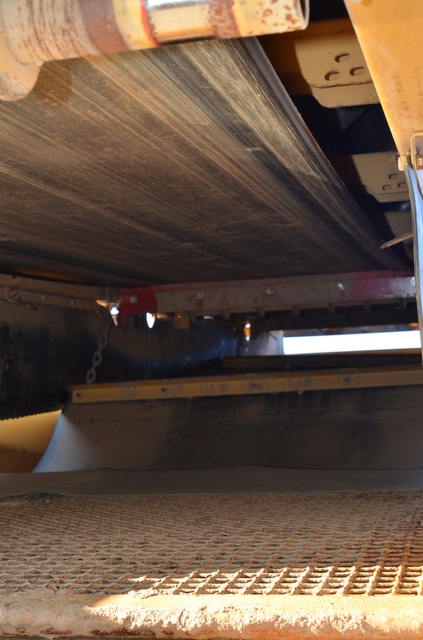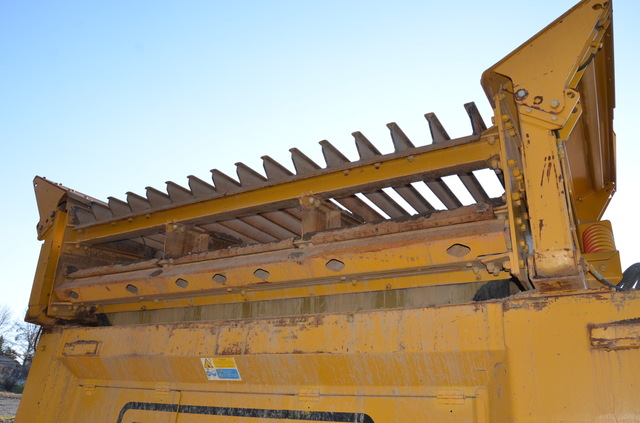 BUY IT NOW !!

This Screener is Located in West Orange, NJ 07052

Please understand I don't own this Extec S6 personally
I am a full time broker selling for a customer
My goal is to bring the buyer and seller together
I do my very best to tell you what I know
I encourage and very much support a pre-buy inspection
Do You Need Help Marketing Your
Equipment, Boat, Plane, Car or Truck?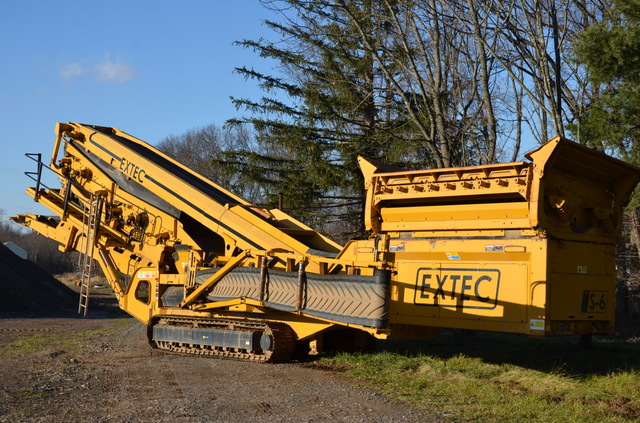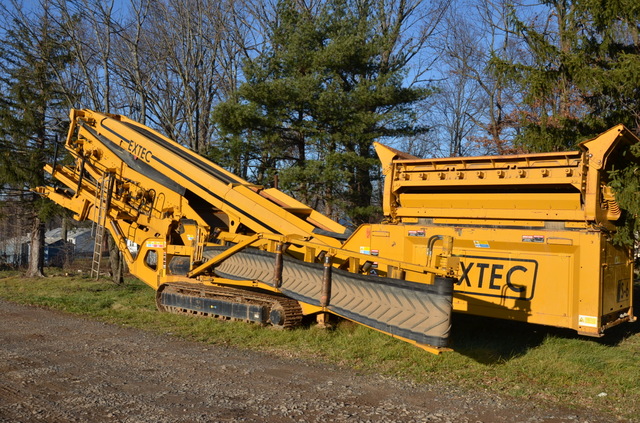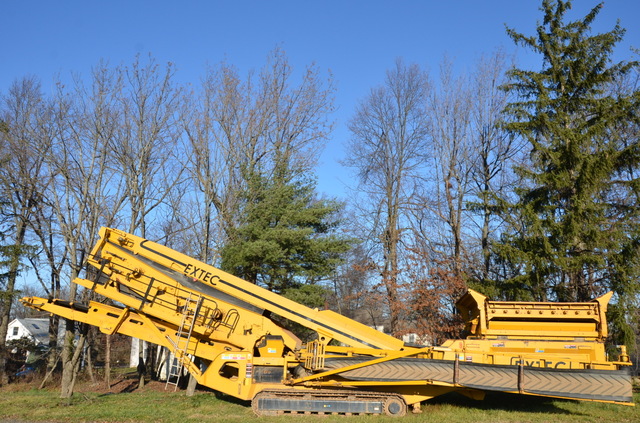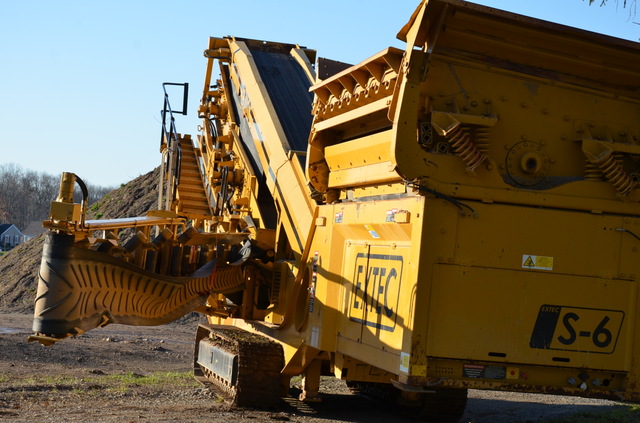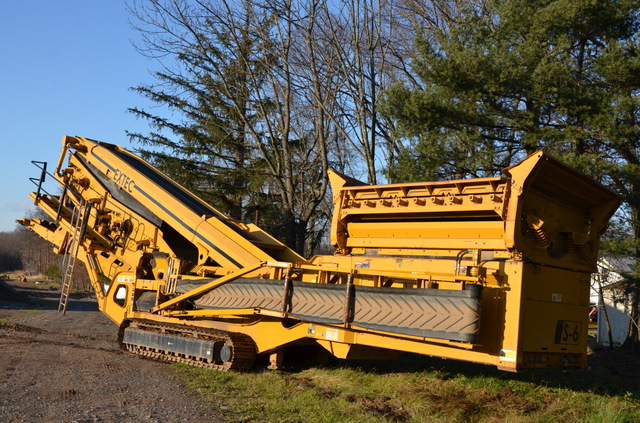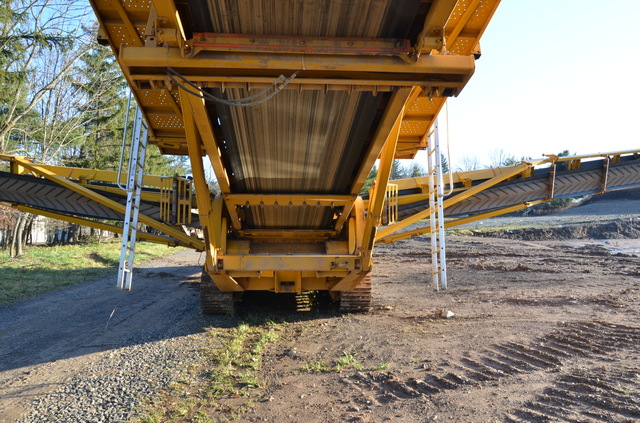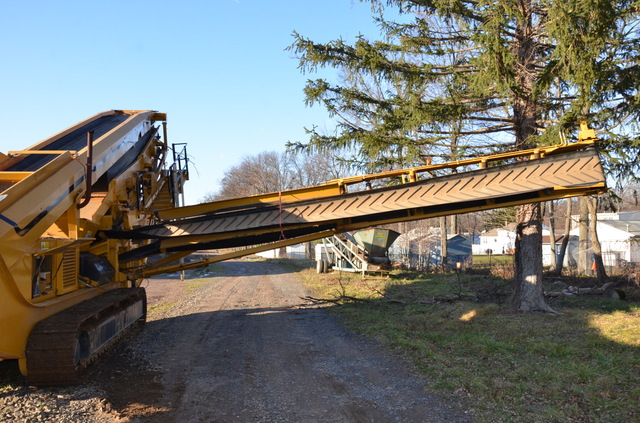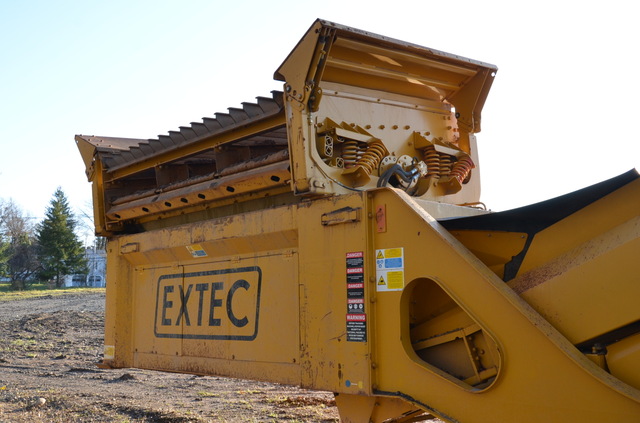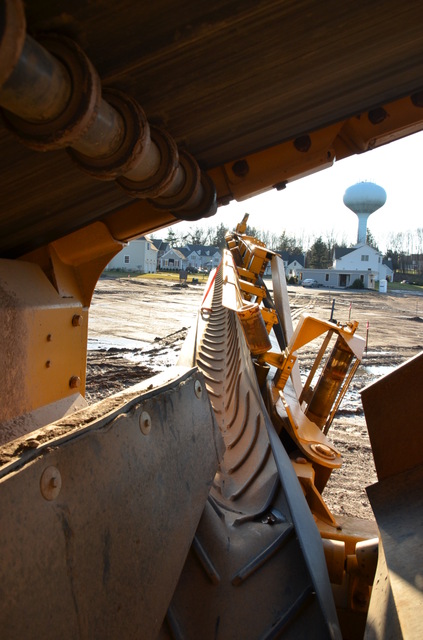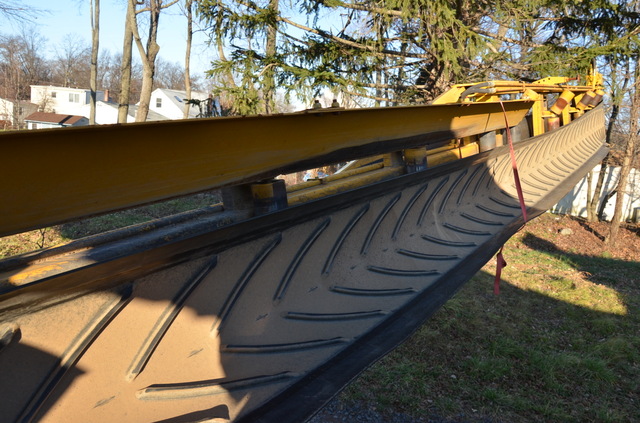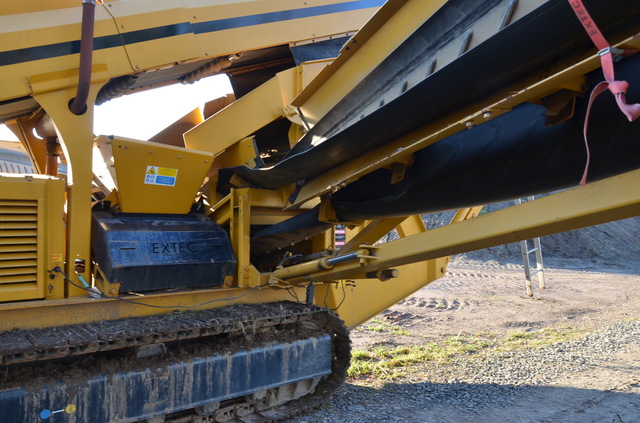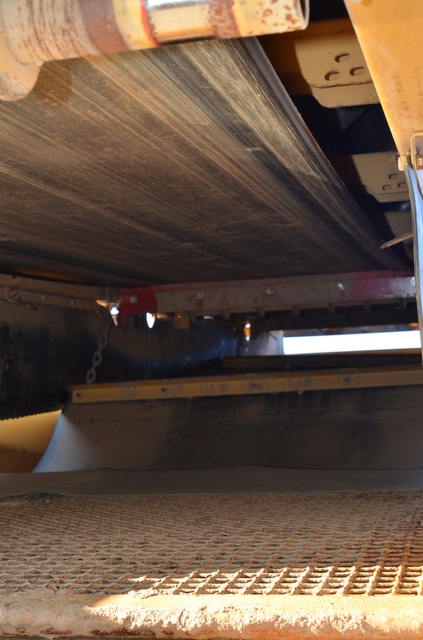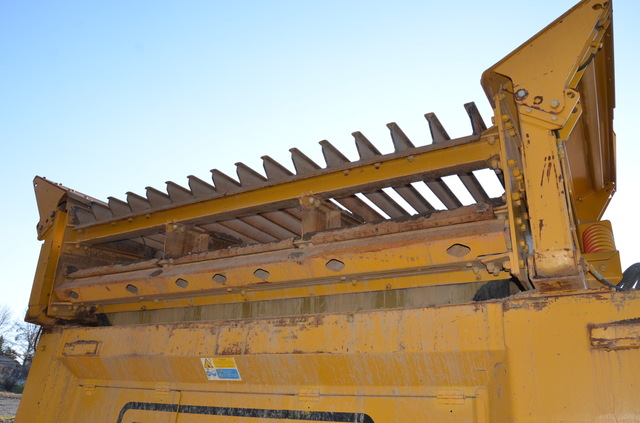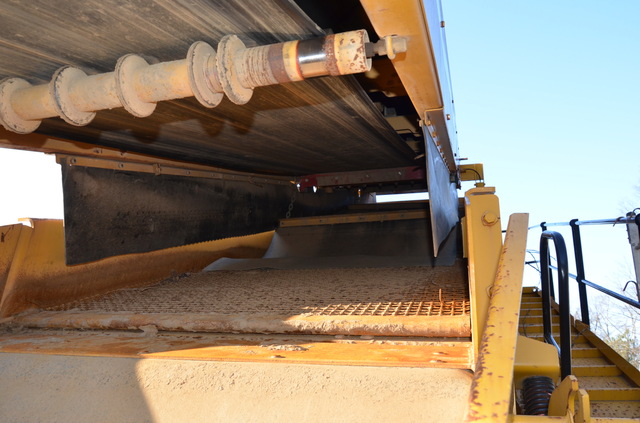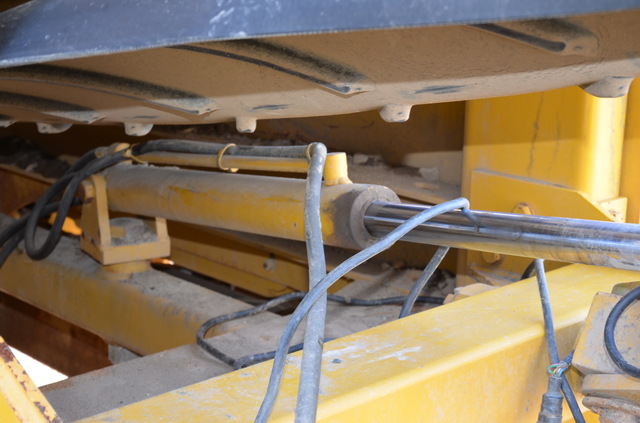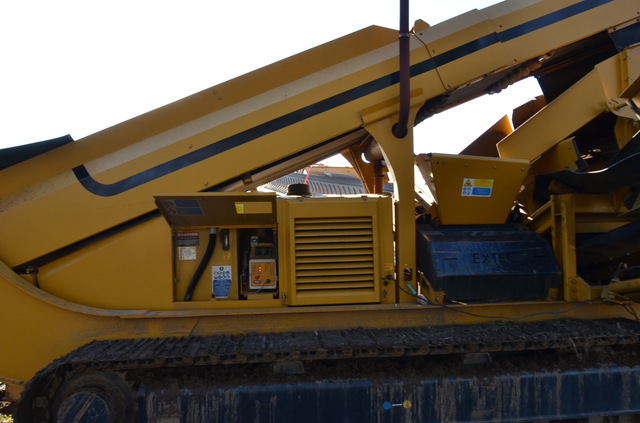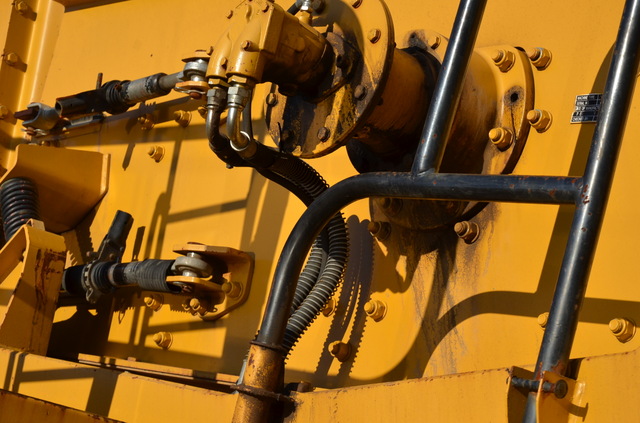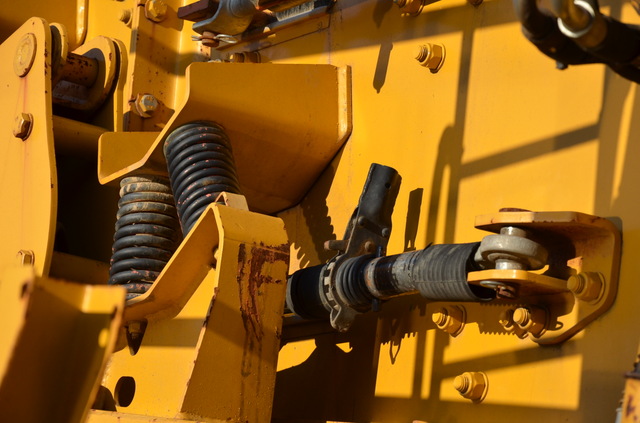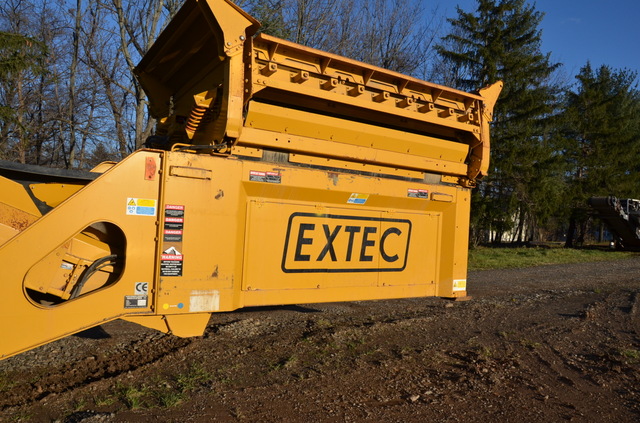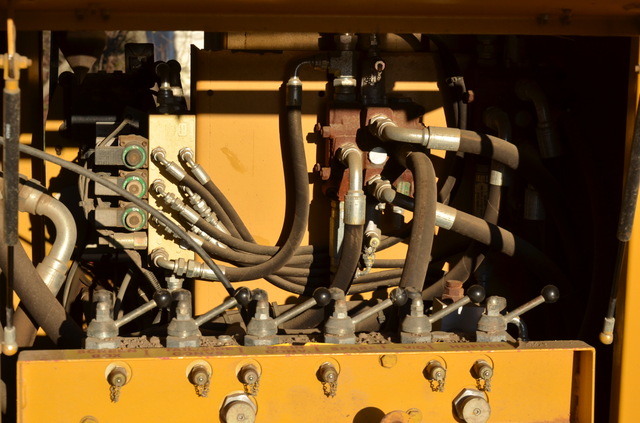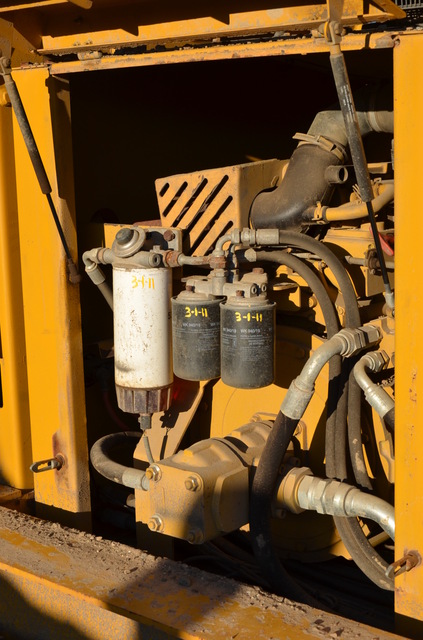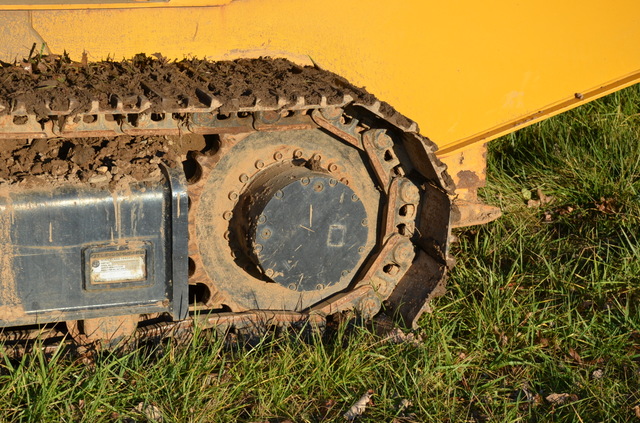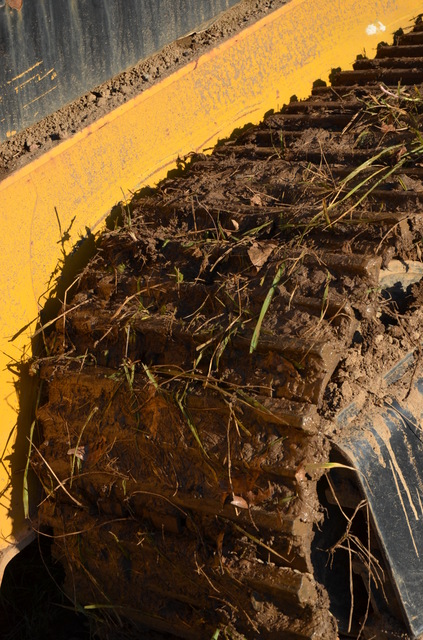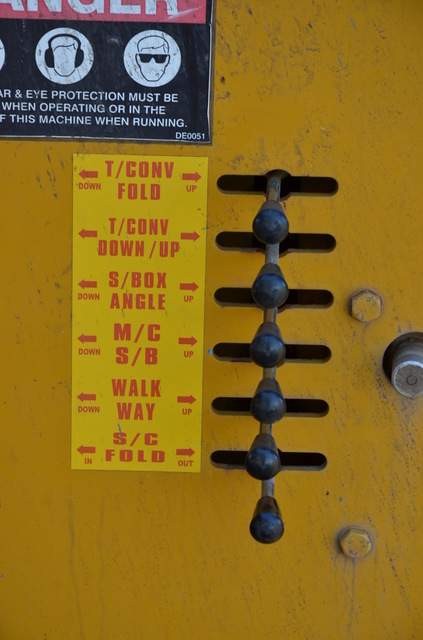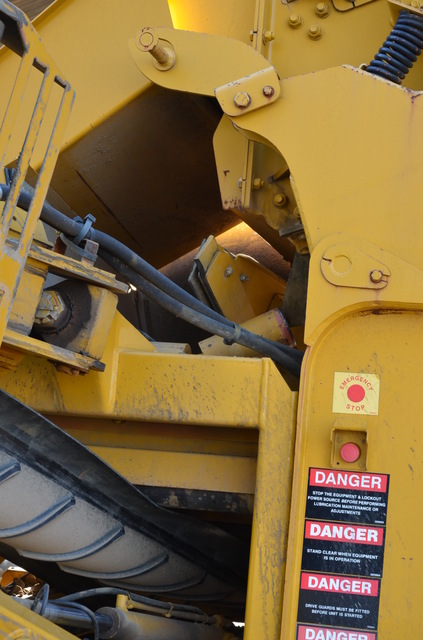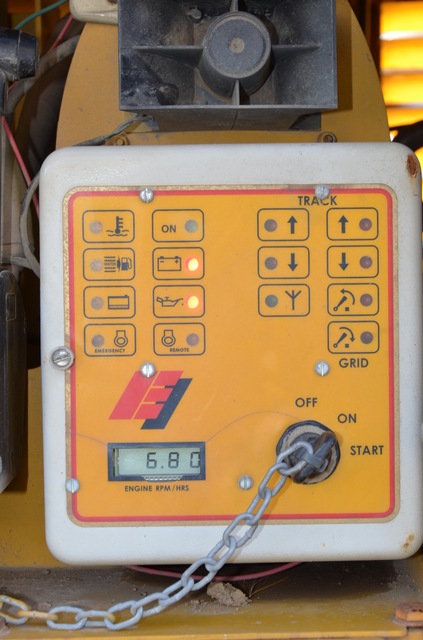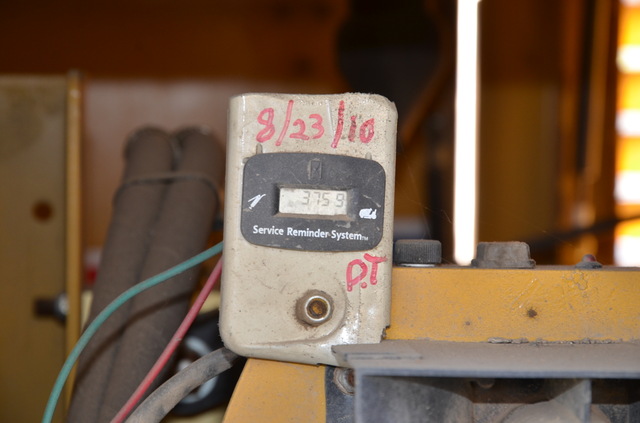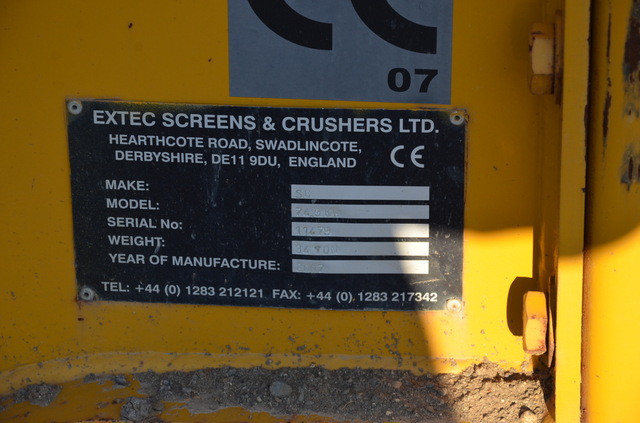 Call Me
973-886-3020
Jay Trevorrow
[email protected]
Best Time to Reach Me
Monday ~ Saturday
8:00 am to 5:30 pm ~Dinner~ 9:00 pm to 12:00 pm
Sunday 12 to 10 pm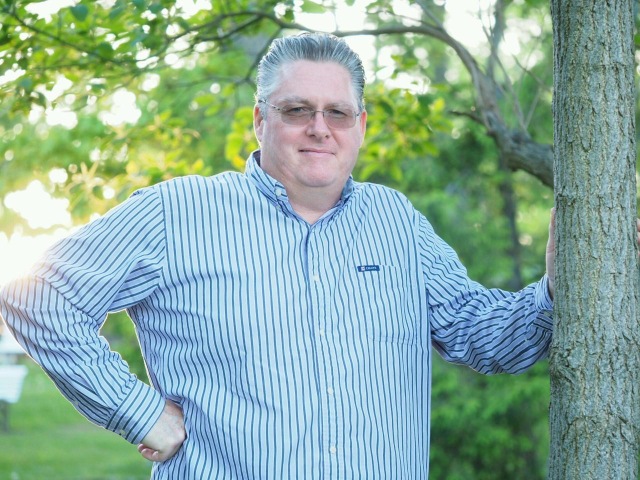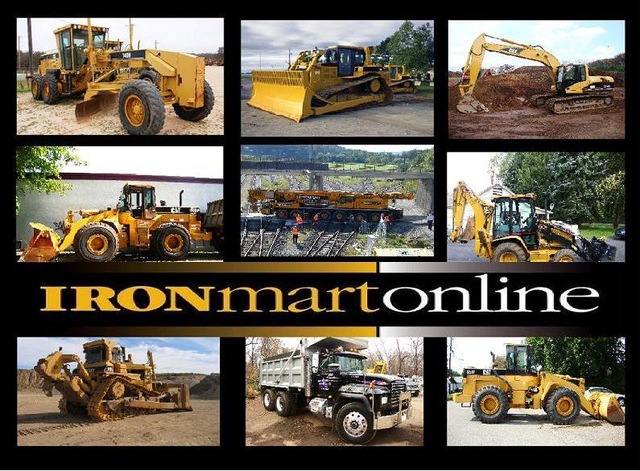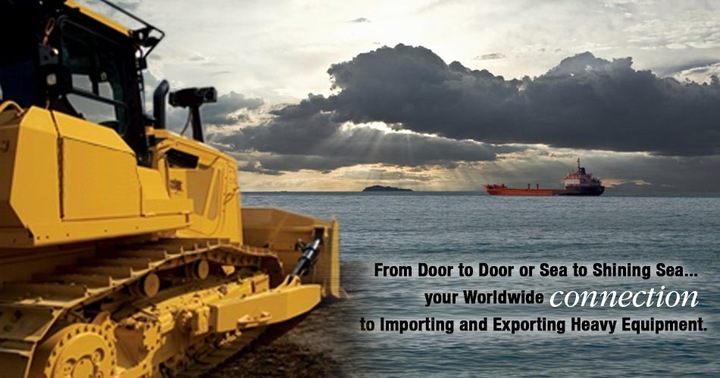 UPC:

Year:

2007

Serial Number:

11479

Hours:

376

Operating Weight:

34 Tons

Location:

West Orange, NJ 07052

Contact:

Jay Trevorrow: 973-886-3020

Full Info/Details:

Scroll Down