Description
Tymco 600 Sweeper on International 1654 used for sale, Both Built To Military Specs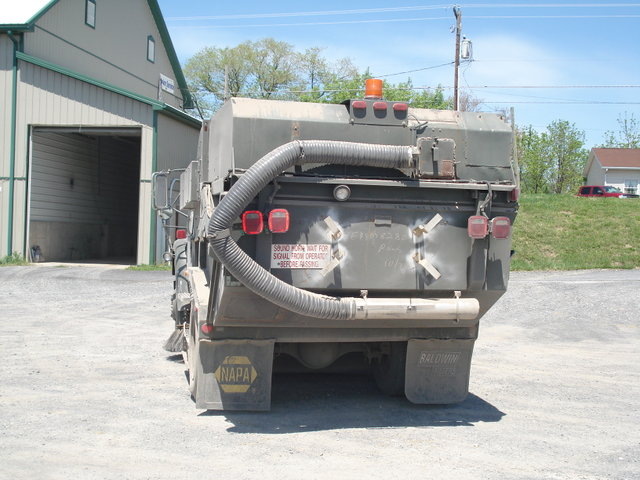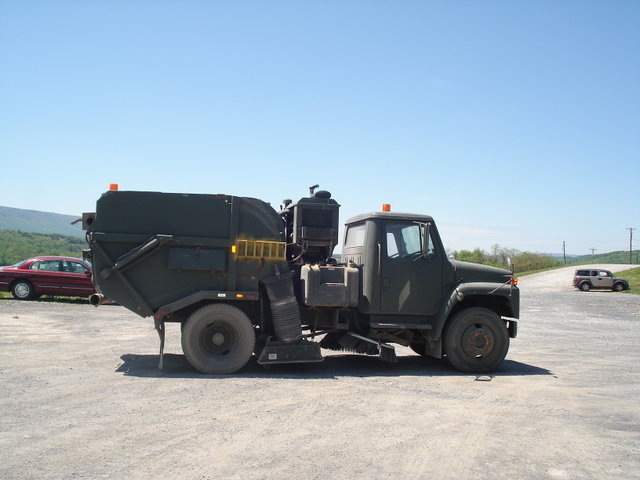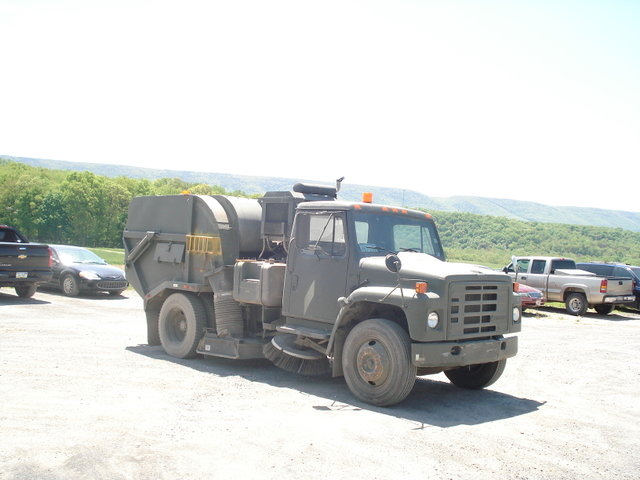 Sweepers for Sale
International Navistar 1654 Specs
The truck that carries this Tymco 600 sweeper
is a 1989 International Model 1654.
It's a 24,500lb Class 6,
with a 4x2 driveline that's powered by
a new 7.3L International/Navistar DT-444 Diesel
that has 91,000 miles.
It features hydraulic brakes,
dual steering controls,
an automatic transmission,
and 10R22.5 tires on nearly new bud wheels.
It received new tires in 2010,
and a biannual service
(filters and fluids)
in November, 2012.
Complete (and, it must be said, extensive) records
are available for the more than $20,000 worth
of parts, labor and maintenance
that the current owner has put into this truck and sweeper.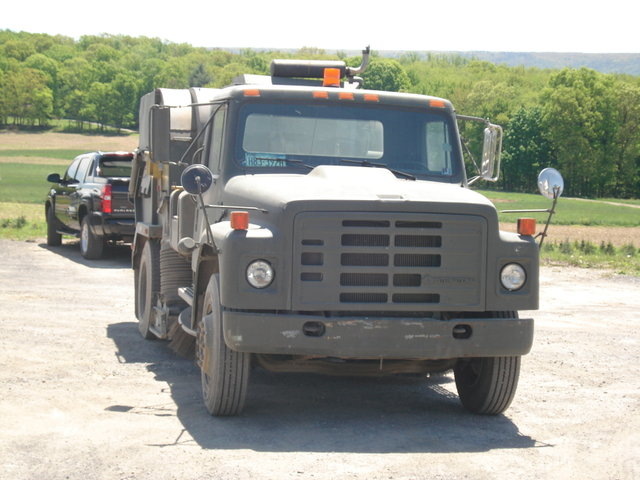 Tymco 600 Specs
The street sweeper on this beast is appropriately heavy-duty.
It's a Tymco 600
(with optional leaf vacuum attachment)
powered by a John Deere diesel.
The 600 features Tymco's
Regenerative Air System
which cleans the air even as the 600 cleans the road surface.
Dust and fine particulates go to the hopper with the rest of the debris,
rather than clogging the air with dust.
Controls are operator friendly,
and illuminated, making for ease of use even at night.
It also features a Smart Gutter Broom
that varies pressure needed to extract debris from gutters and curbs.
Best of all, the Tymco 600 is designed for ease of maintenance.
The unit has 600 hours.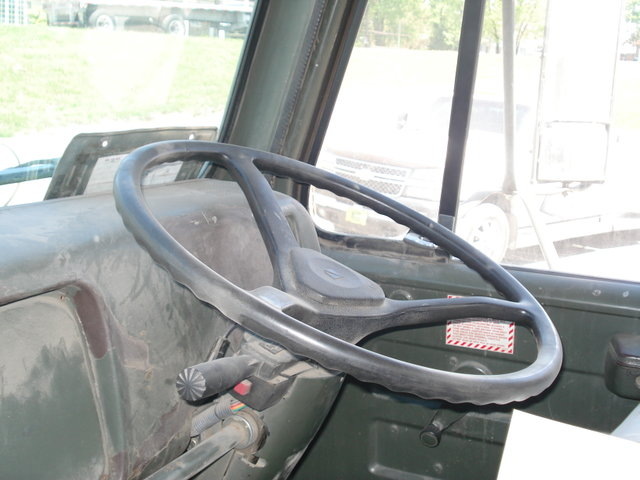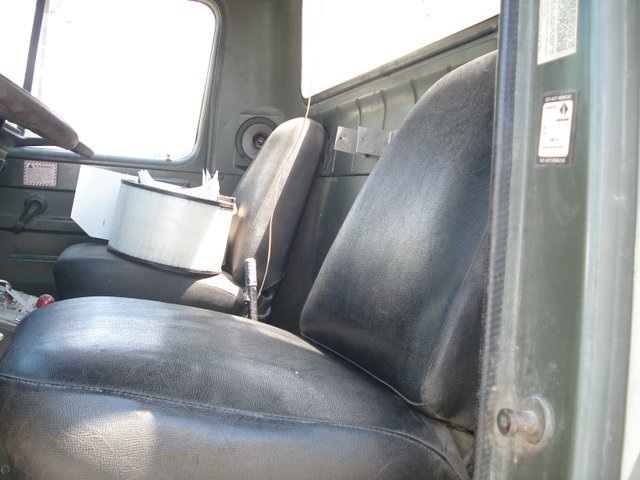 Street Sweeper History
If the lines and color of this sweeper seem a bit severe,
or if it seems to be a bit overbuilt for a street sweeper,
it's for good reason.
Neither International/Navistar nor Tymco
are exactly strangers to Federal, State, or Local contracts,
or even to the heavy-duty needs of the US military.
This International/Tymco was initially owned by the US Army,
who sold it to a Pennsylvania DPW when they were through with it.
As it happens, that means that your motor pool
whether you're a landscaper, DPW, or you've got a mall parking lot to clean,
can get a very capable machine
that's work and road ready
at a very good price.
Call us today to find out more,
or to schedule an in-person inspection.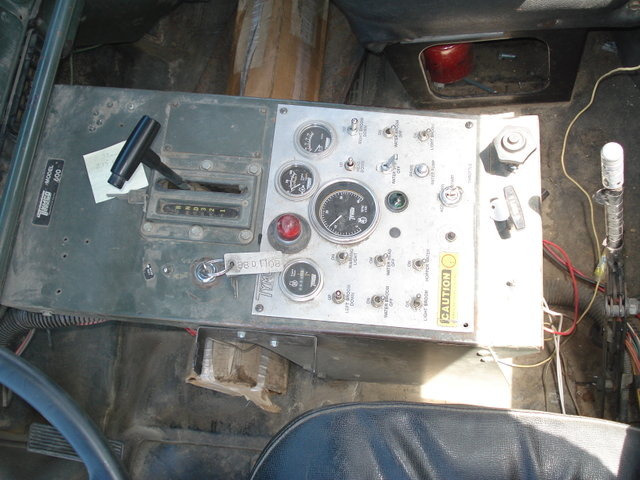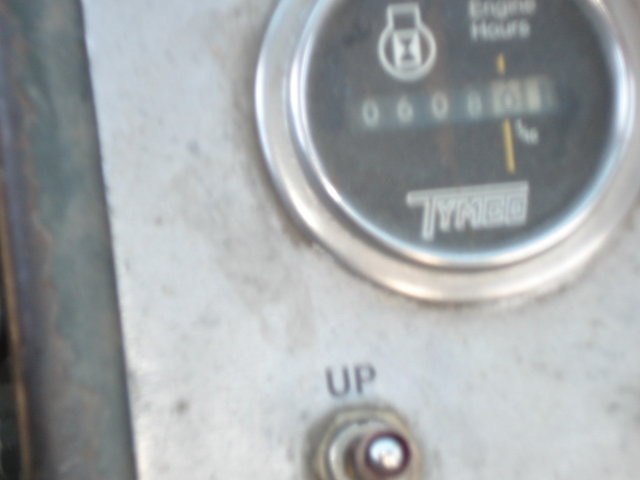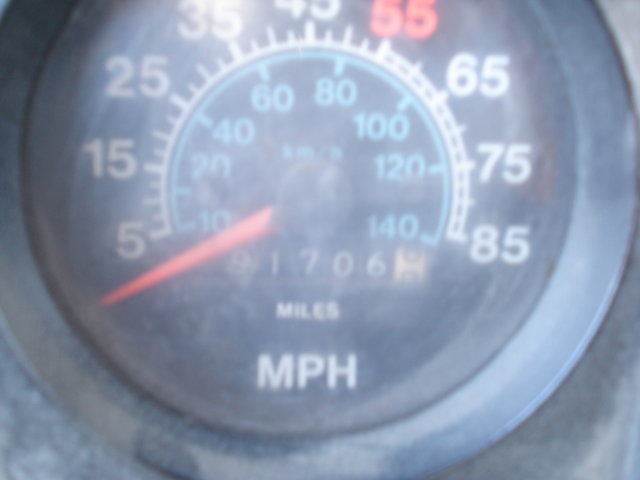 BUY IT NOW !!

This street sweeper is located in Mifflintown, PA 17059
We make every effort to accurately represent the condition
of all items advertised and or represented.
This machine is sold on an as-is basis,
with no warranty, express or implied.
(Standard selling Practice for the industry)
For this reason, we strongly encourage and support
a prebuy inspection of any item
before you purchase it.
Please understand I don't own this truck and sweeper personally
I am a full time broker selling for a customer
My goal is to bring the buyer and seller together
I do my very best to tell you what I know
Do You Need Help Marketing Your
Equipment, Boat, Plane, Car or Truck?
Your Questions and Comments Welcome 24/7
Contact Jay Trevorrow
Voicemail or Text: 973-886-3020
Email: [email protected]
Please Leave a Detailed Email or Voicemail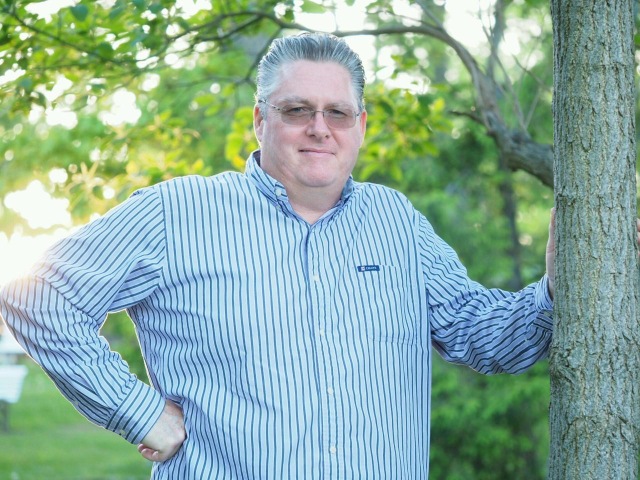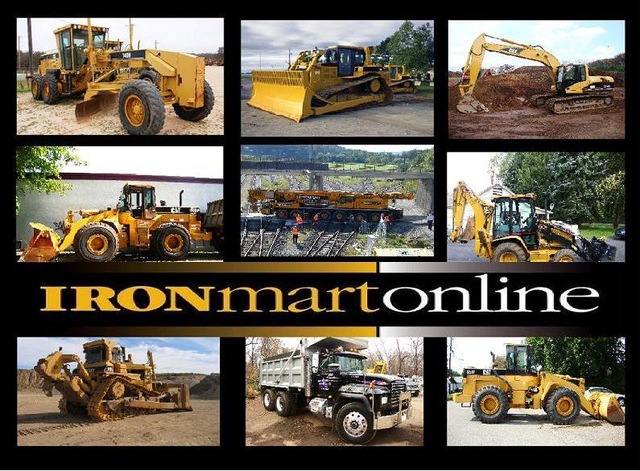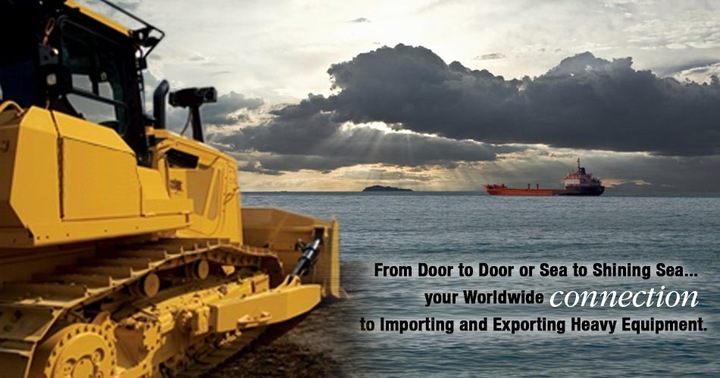 UPC:

Truck Year/Make/Model:

1989 International 1654

VIN:

1HTLAZPM2KH541016

Engine:

7.3 International DT-444 Diesel

Miles:

91,000

Transmission:

Automatic

GVWR:

24,500

ALSO FEATURES:

Steering and Controls, Both Sides

Sweeper Make/Model:

Tymco 600

Powered By:

Deere Diesel

Hours:

600

Also Includes:

Optional Leaf Vacuum Attachment

Location:

Mifflintown, PA 17059

Contact:

Jay Trevorrow: 973-886-3020

Lots More Info/Photos:

Call or See Below