Description
2003 John Deere 6220 Tractor used for sale, 4WD 90 hp tractor, low hours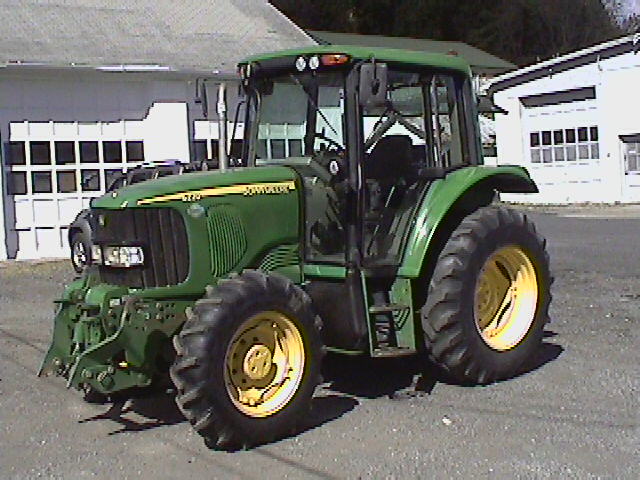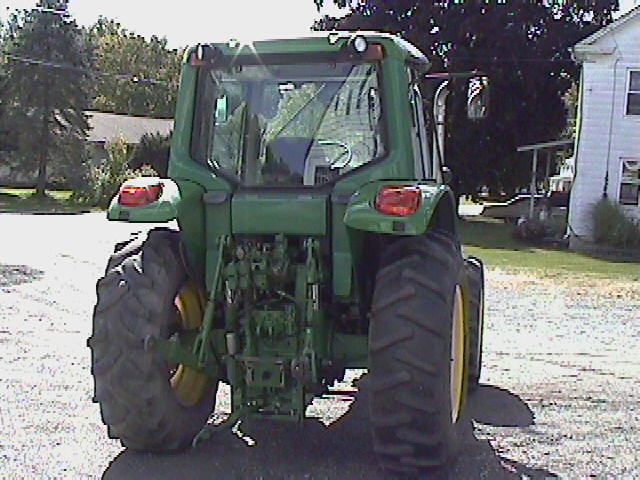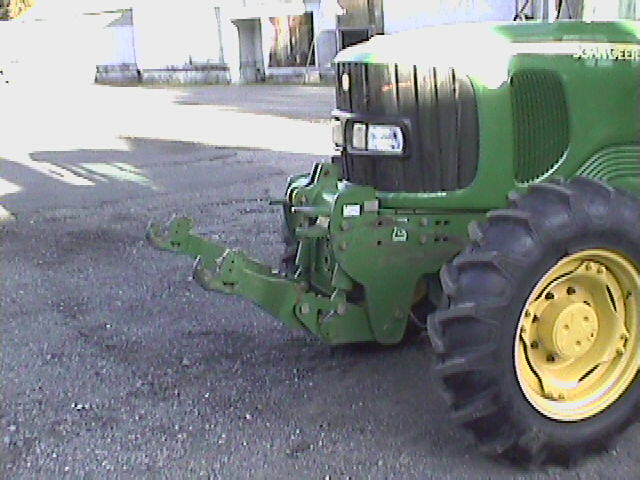 Deere Equipment for Sale
Deere Tractor Specs
This 2003 John Deere 6220 tractor is perfect
for those times you need "just enough" tractor.
This one's equipped with 4 wheel drive,
and 4 cylinder 90 horsepower turbo diesel
that supplies 252 foot pounds of torque.
The transmission is a power quad 16 forward/4 reverse.
There's also a 540/1,000 RPM (72 hp) PTO.
The machine measures 163"x62"x98" (LxWxH)
has a 94.5" wheel base,
9,678 operating weight,
and 2,900 psi/25 gpm hydraulics.
This 6220 has a full cab with heat and AC.
It's also equipped with a rear Cat II three-point hitch,
a front-mounted three point hitch,
8 foot heavy duty 4-way plow with a new cutting edge,
a draw bar (rated for 59.5 horsepower),
two new 10.0-16 front tires
(75% and 40% on the 16.9-30 rear tires),
dual hyraulic remotes,
two new batteries,
plus good glass and fully working lights.
This is a very clean machine with only 2100 hours.
It delivers the performance of a larger machine,
but in a more compact package.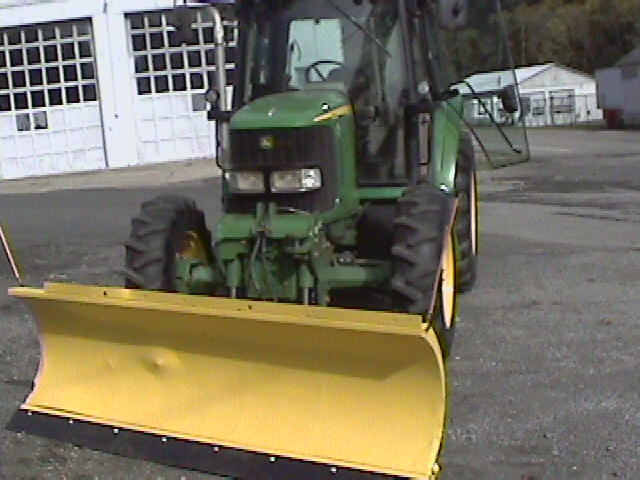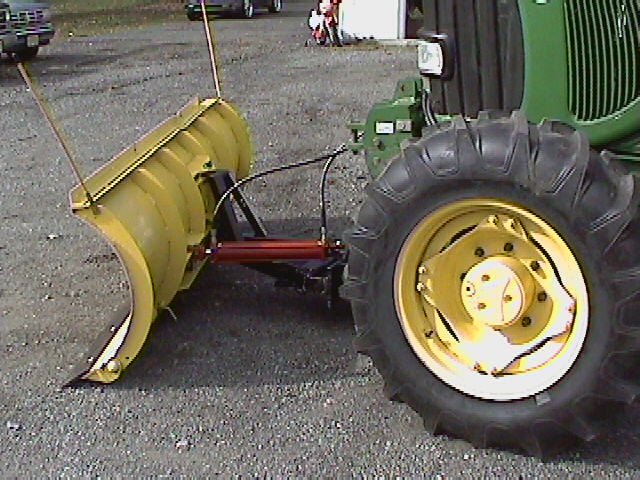 About John Deere
For 175 years, nothing's run like a Deere.
Here's why Deere used equipment is so popular:
when the machine was designed and built
the right way the first time,
it holds its value longer because it performs longer.
This tractor's big performance at a smaller size
means you'll have plenty of options
(some of which you won't know how you lived without
once you've had them).
Deere has earned respect for their durability and quality,
ensuring that their machines
-- whether in a black and gold paint, or Deere green --
will earn their keep no matter where or when you need them.
Call or email us today
to see this Deere 6220 in person.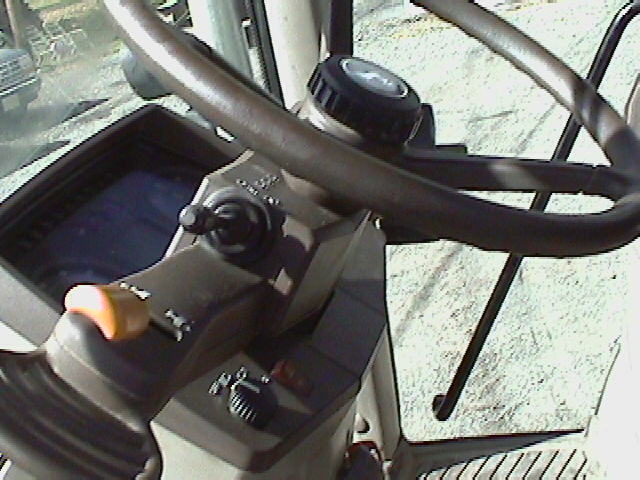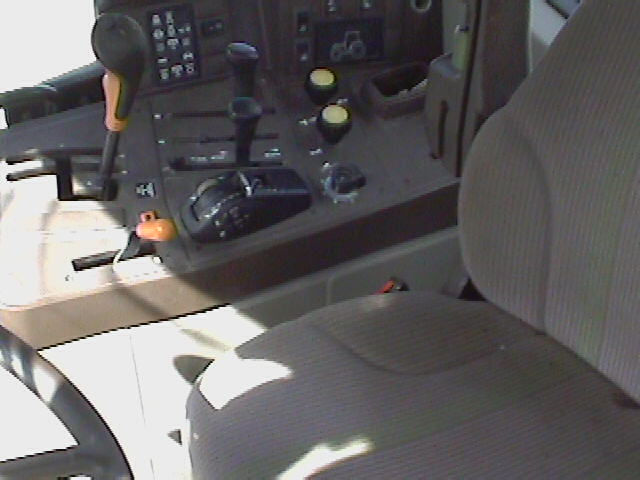 BUY IT NOW !!

This tractor is located in Great Meadows, NJ 07838
We make every effort to accurately represent the condition
of all items advertised and or represented.
This machine is sold on an as-is basis,
with no warranty, express or implied.
(Standard selling Practice for the industry)
For this reason, we strongly encourage and support
a prebuy inspection of any item
before you purchase it.
Please understand I don't own this Deere 6220 personally
I am a full time broker selling for a customer
My goal is to bring the buyer and seller together
I do my very best to tell you what I know
Do You Need Help Marketing Your
Equipment, Boat, Plane, Car or Truck?
Your Questions and Comments Welcome 24/7
Contact Jay Trevorrow
Voicemail or Text: 973-886-3020
Email: [email protected]
Please Leave a Detailed Email or Voicemail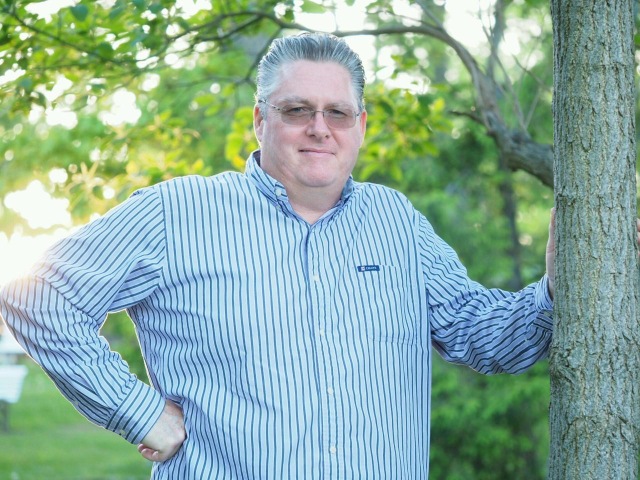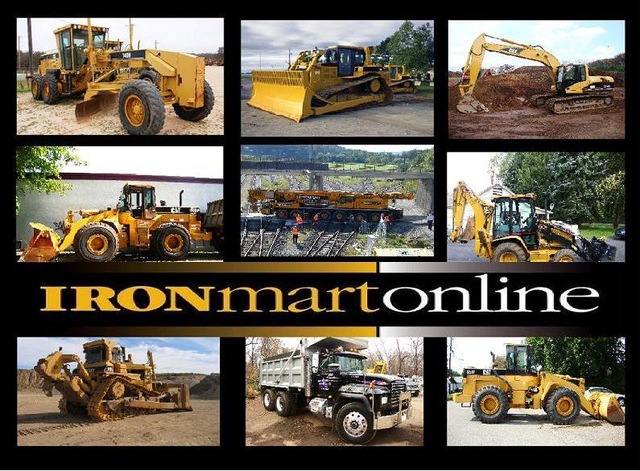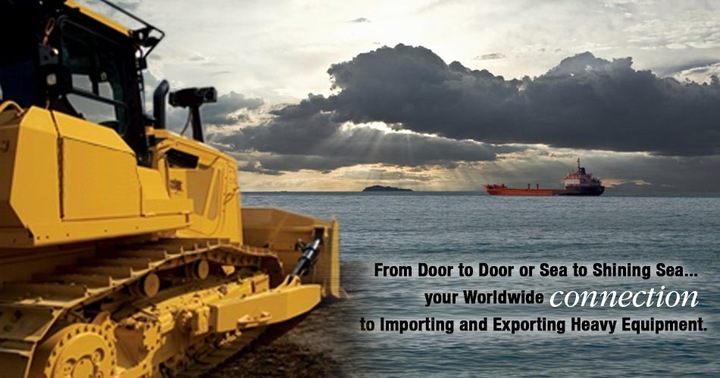 UPC:

94.5" Wheel Base:

163"x62"x98" (LxWxH)

Weight:

9,678 Pounds

Hydraulics:

2,900 psi/25 GPM

New Front Tires:

Two New Batteries

Includes:

8' 4-Way Plow w/New Cutting Edge

See Below for More Info:

More Photos Too!

Location:

Great Meadows, NJ 07838

Contact:

Jay Trevorrow: 973-886-3020