Description
Need A Small Wheel Loader? Try the Deere 244J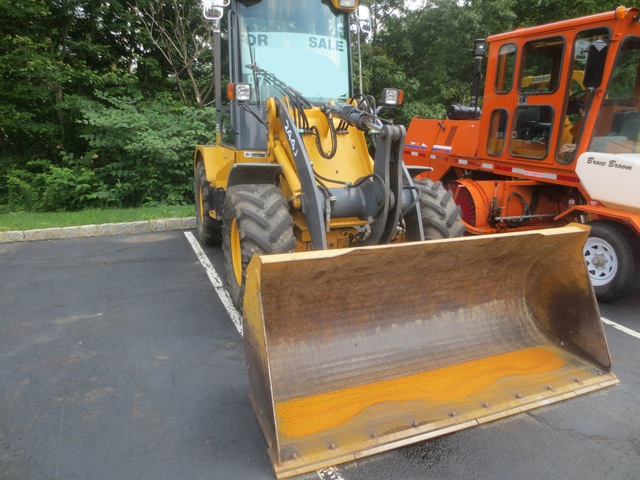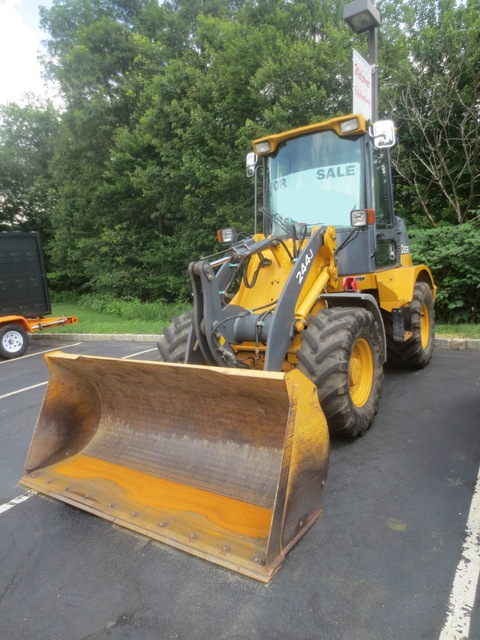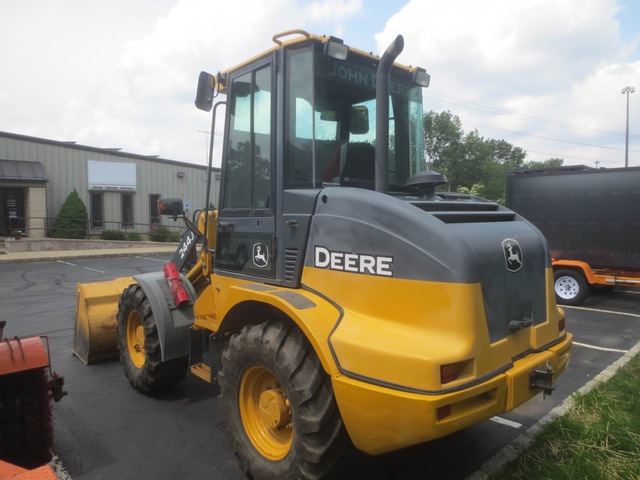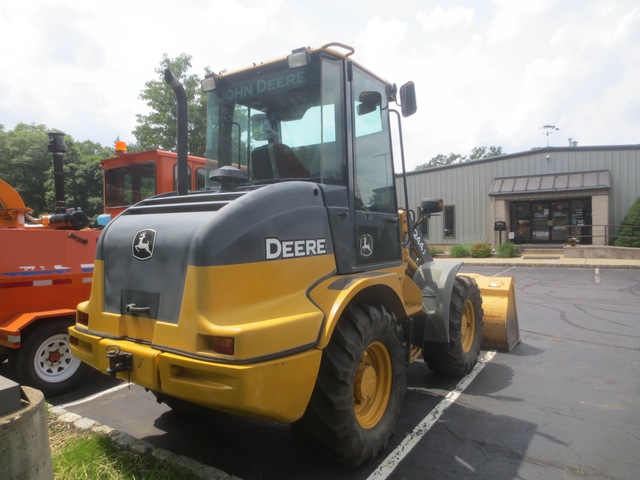 Wheel Loaders for Sale
John Deere 244J Loader Specs
This 2006 John Deere 244J Loader
has a 2.4 liter John Deere 4024T 4-cylinder engine
that produces up to 64 hp at 2,600 rpm
and 163 pounds per foot of torque at 1600 rpm.
This John Deere has a hydrostatic transmission
with 2 forward and 2 reverse gears
with a maximum ground speed of 18.6 mph.
It has turbocharged aspiration,
and the hydraulic pump system uses fix-displacement gearing.
This 2006 John Deere 244J is an integrated tool carrier
that includes forks, 1.4 yd general purpose bucket,
and a quick coupler.
The bucket has a dump clearance up to 8.4 feet
and a breakout force of 10972 pounds.
The overall length of the John Deere 244J
with the bucket on the ground is 17.4 feet,
and 19 feet with the forklift attachment.
It has a turn radius of 11.5 feet.
It's perfect for those jobs
where the bigger loaders can't get it done efficiently.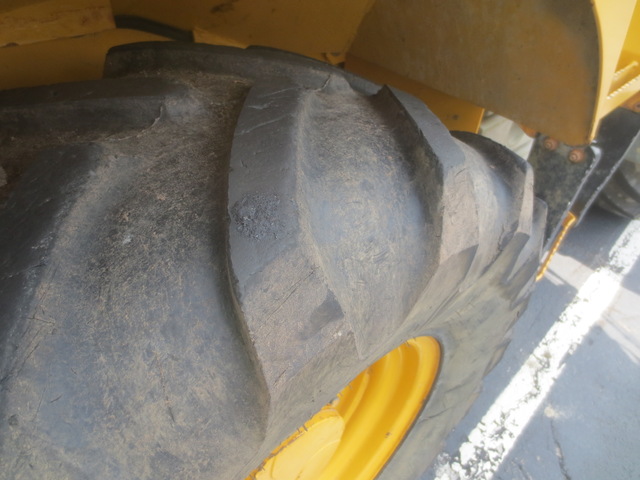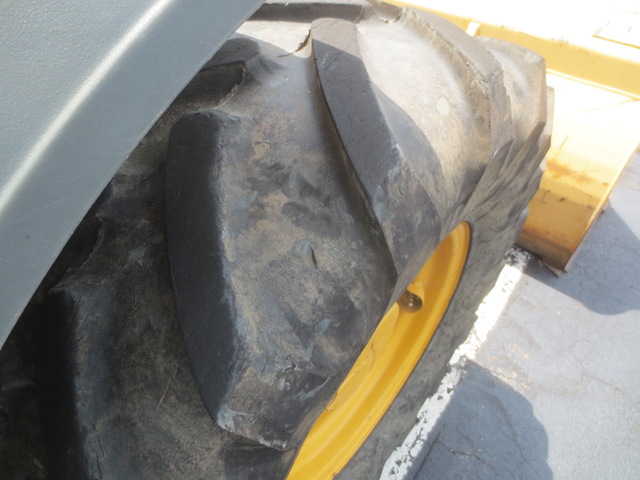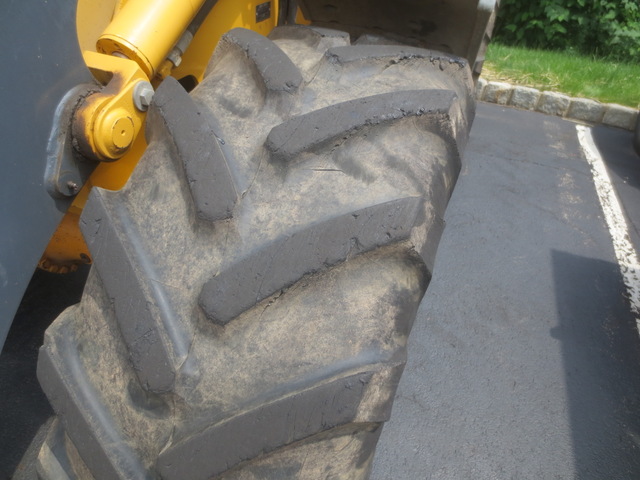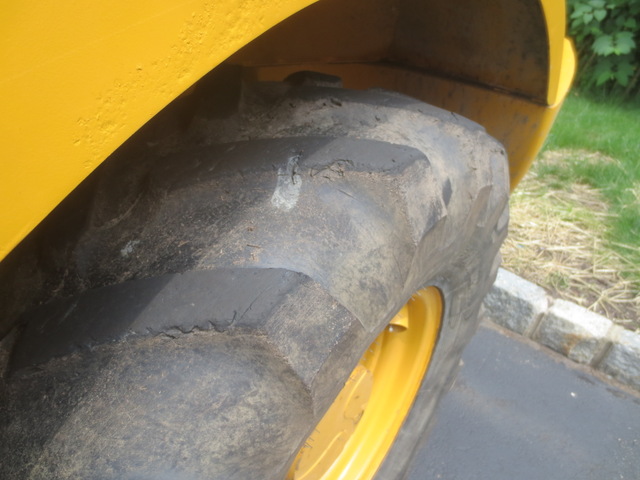 John Deere History
Nothing runs like a Deere.
We've all heard the expression,
and there's a lot of truth in it.
John Deere has been developing and manufacturing quality equipment
for nearly 175 years.
This 2006 John Deere is a great loader
to have on any farm or on any job site.
It has been routinely maintained,
and it runs great.
It's clocked a mere 1,025 hours.
There are no mechanical issues we know of,
the A/C still blows cold, and it's a good machine.
Don't miss the chance to own an American icon.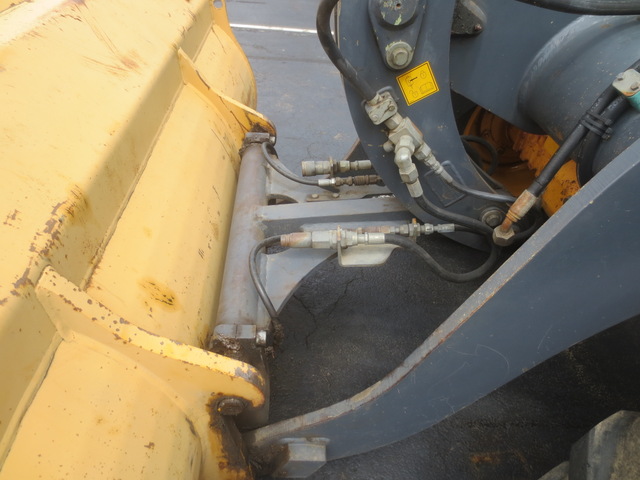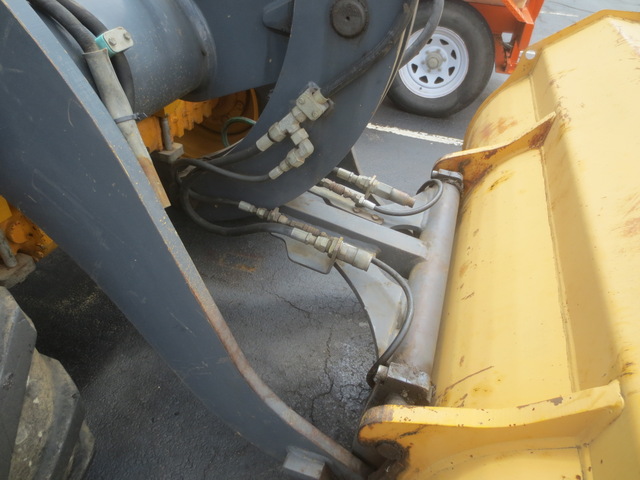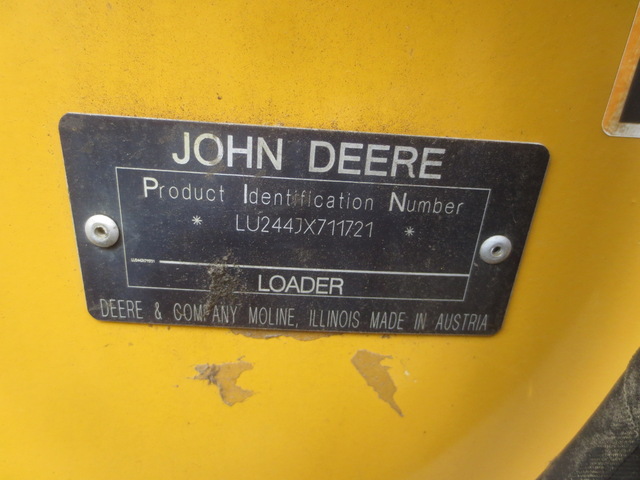 BUY IT NOW !!

This wheel loader is Located in Flanders, NJ 07836
We make every effort to accurately represent the condition
of all items advertised and or represented.
This machine is sold on an as-is basis,
with no warranty, express or implied.
(Standard selling Practice for the industry)
For this reason, we strongly encourage and support
a prebuy inspection of any item
before you purchase it.
Please understand I don't own this John Deere loader personally
I am a full time broker selling for a customer
My goal is to bring the buyer and seller together
I do my very best to tell you what I know

Do you need help marketing your heavy equipment, Boat, Plane, Car or Truck?
Your questions and comments are welcomed 24/7, Contact Jay Trevorrow. Voicemail or Text: 973-886-3020. Email: [email protected] Please Leave a Detailed Email or Voicemail.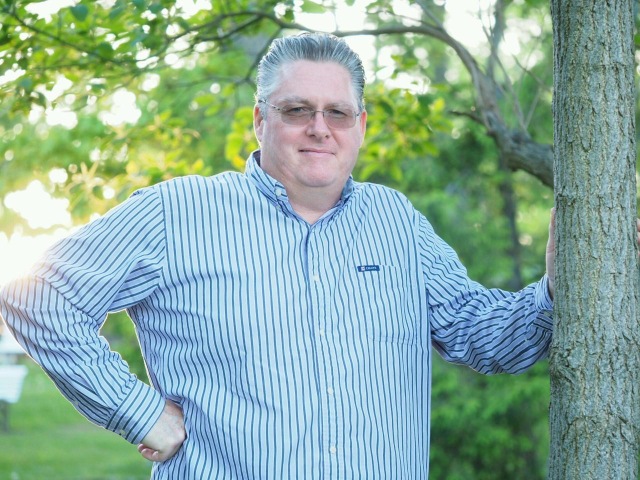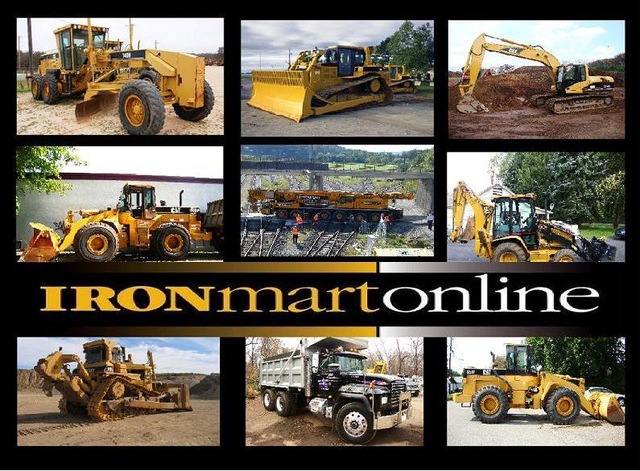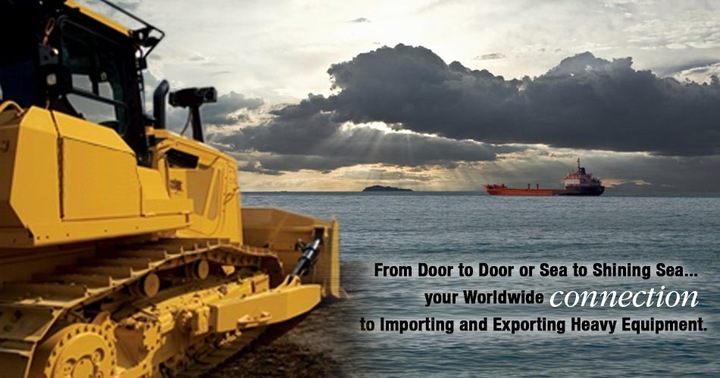 UPC:

Serial Number:

LU244JX711721

64hp Deere 4024T Engine:

1025 Hours

Very Good Condition:

Maintenance Records Available

EROPS:

Air Conditioned

Includes:

Quick Coupler, Forks, GP Bucket

11,552 lb Op. Wt.:

17'4"x6'3"x8'11" (LxWxH)

Location:

Flanders, NJ 07836

Contact:

Jay Trevorrow: 973-886-3020

See Below:

For More Photos/Info