Description
2004 Triumph Speedmaster Motorcycle used for sale, A Classic Motorcycle Company Gets a New Spin
Motor Graders for Sale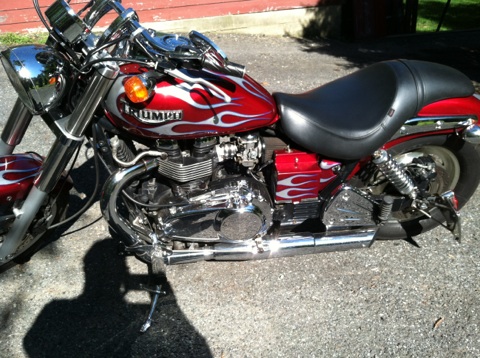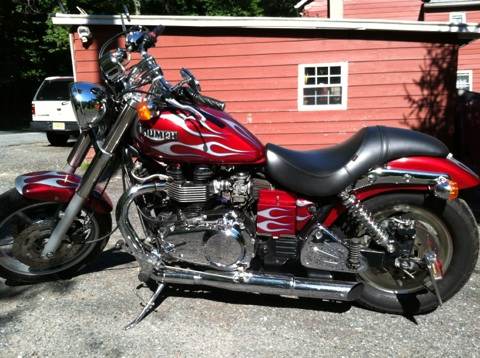 Motorcycles for Sale
2004 Triumph Speedmaster Specs
This 2004 Triumph Speedmaster cruiser
is powered by a 790cc 53hp engine
that delivers 40.3 foot pounds of torque.
The trans is a five-speed.
The Speedmaster measures
95.3"x32.7"x45.7" (LxWxH)
and weighs 580 pounds,
with a seat height of 28.3".
The bike has been tastefully customized,
including a custom paint job,
additional chrome plating by Brown's Chrome Plating,
jetted carburators,
Bitubo rear adjustable shocks,
cut and modified fenders,
forward controls,
and an included additional 2-person seat.
It has 11,855 miles,
and is still as strong as it is stylish.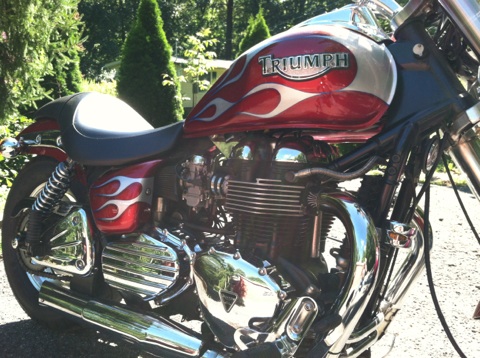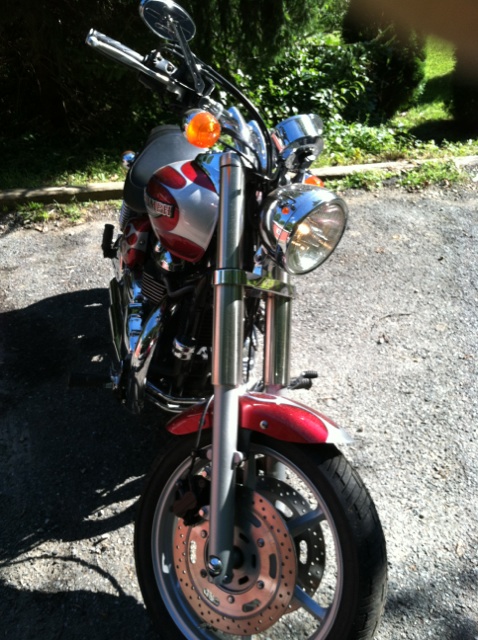 Triumph Motorcycle History
Triumph has existed, in one form or another, since 1902.
While their bikes have always been respected,
a series of mid-century successes
including land speed records,
wins on racetracks,
and being associated with such silver screen icons
as Brando and McQueen
cemented the company's repuation.
This 2004 Speedmaster proves
that the company's second century
is off to a roaring start.
Call or email us today
to schedule an inspection.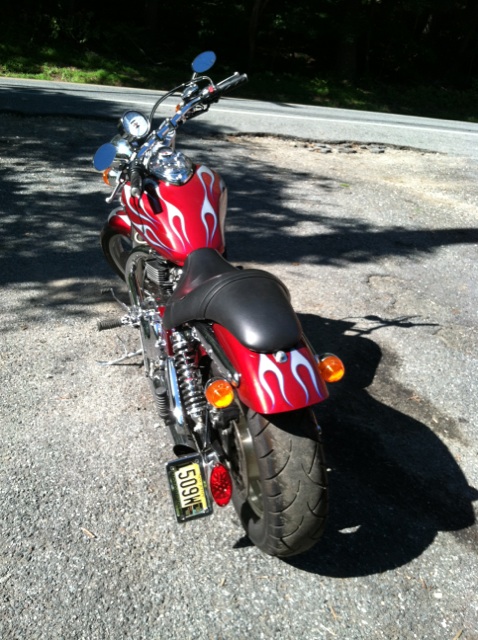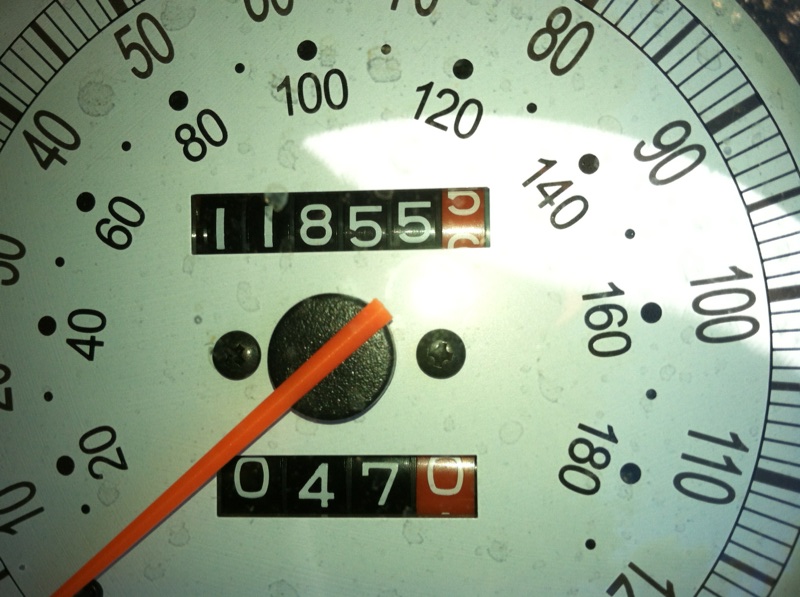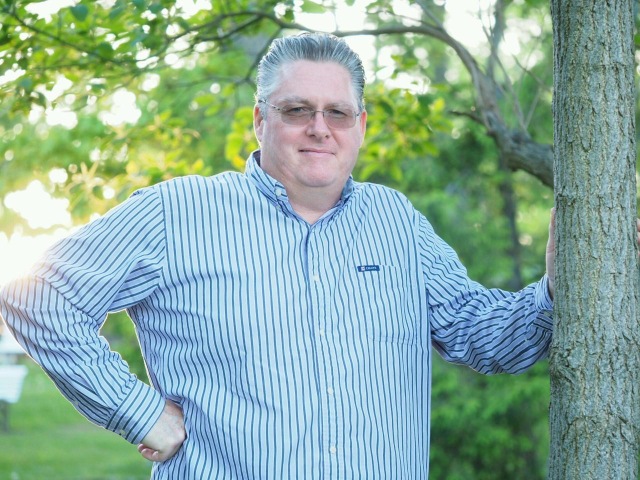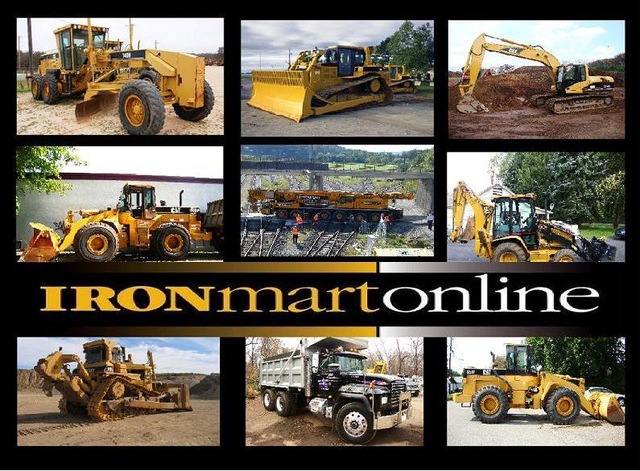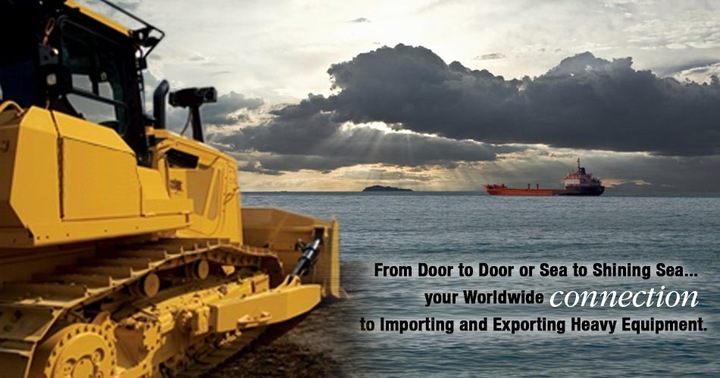 UPC:

More Info and Photos:

Please Scroll Down