Description
2007 Neuenhauser Super Screener Used For Sale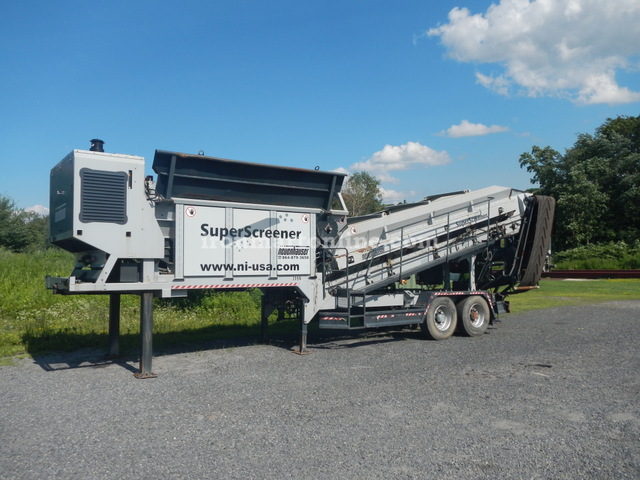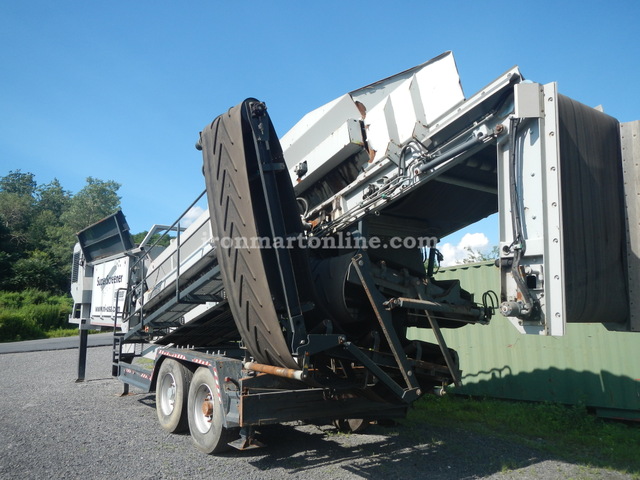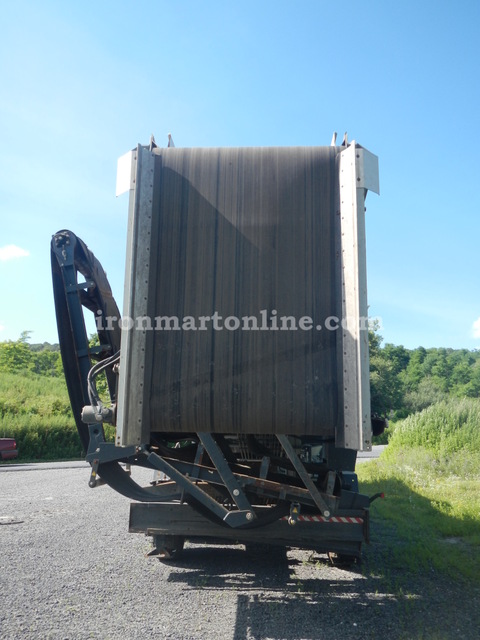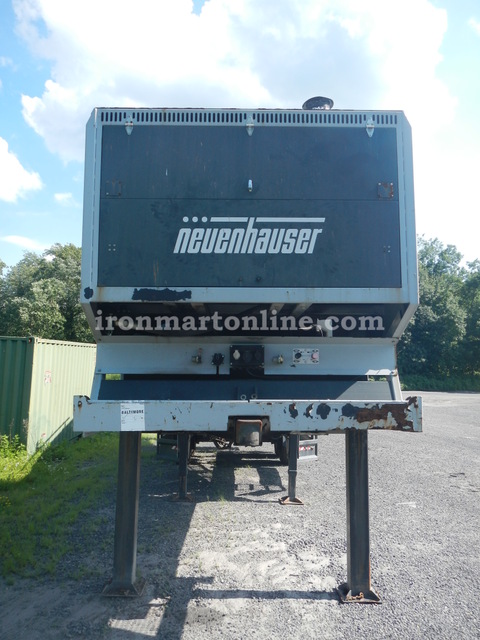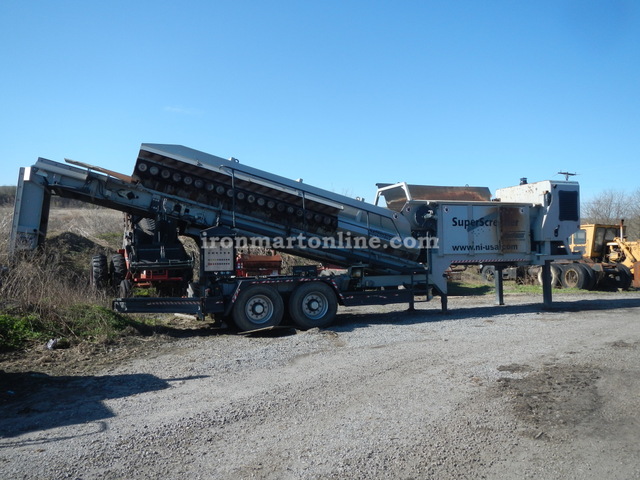 More Screeners for Sale
Neuenhauser Super Screener Specs
The Super Screener is powered by
a 172 HP CATERPILLAR 3056 DITA engine
backed by a 12v starter/generator.
The machine's estimated dimensions
are 45'x8'6"x13'1" (LxWxH),
with an 18,000 kg (39,683 pound) overall weight.
Discharge heights are 13' (overs) and 10' (fines).
The machine is built with rectangular steel tubing sections,
and includes a hopper and integrated undercarriage.
Its lighting package meets DOT specs,
and the drawbar/towing eye assembly is removable.
The hopper conveyor is also easy to remove/re-mount.
The super screener deck is pre-assembled,
and is mounted over the fines collecting belt conveyor.
Thanks to quick-coupling hydraulic lines,
screen deck replacement is easy,
while the screening deck consists of
three individually driven screening assemblies.
While this Super Screener is currently in use
as a high-speed secondary machine
used to minimize waste in mulch dyeing,
there are many other uses to which it can be put
to maximize your ROI.
This super screener is also suited to
materials as varied as sandy soil,
aggregate, dry wall, compost, topsoil,
peat, paper, or manure.
We encourage you to see this machine in person
to get a feel for
the many possibilities it offers.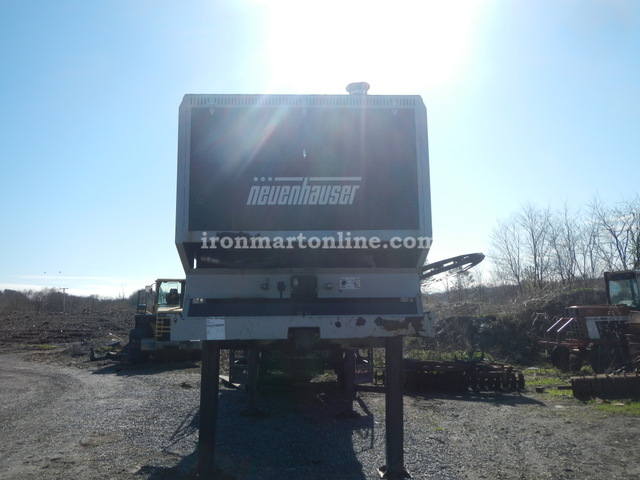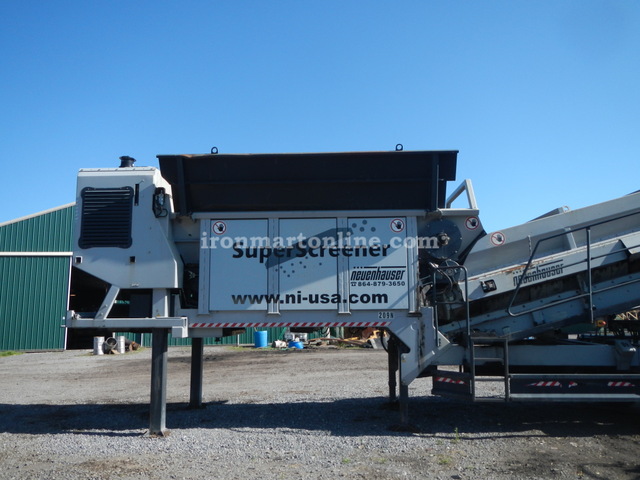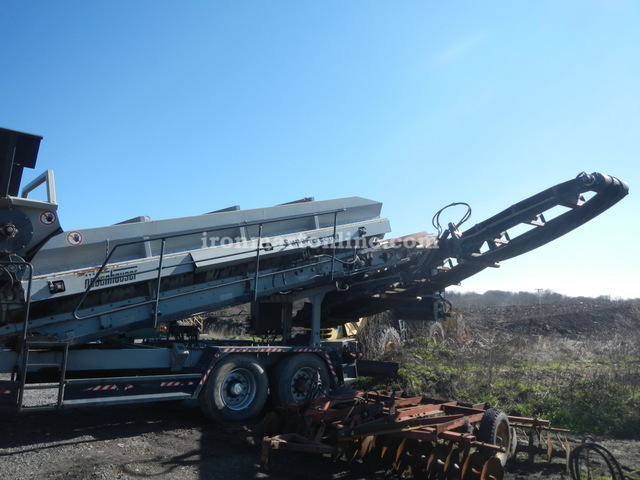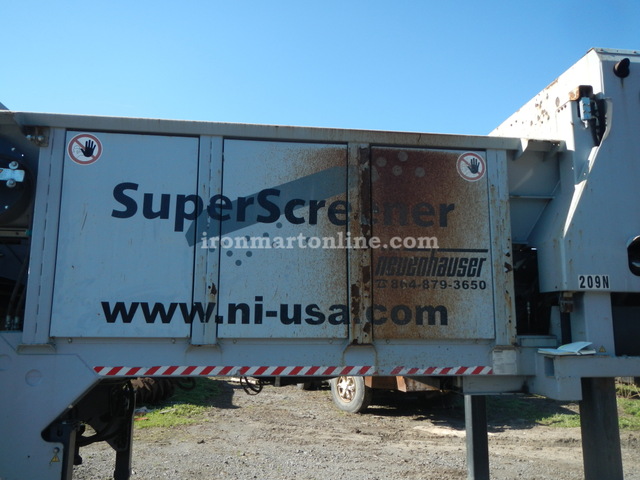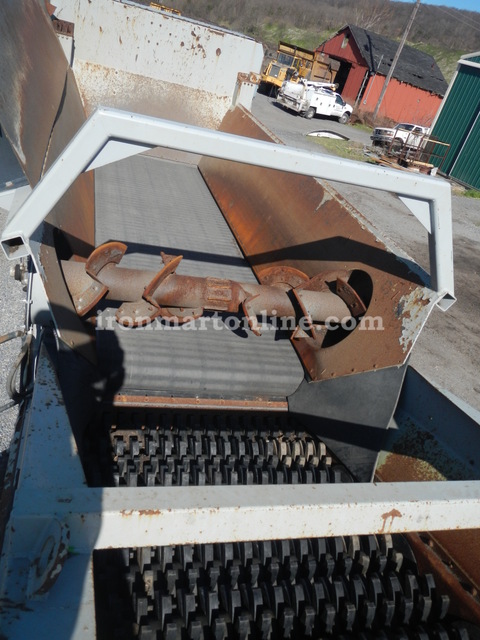 Neuenhauser Company History
Neuenhauser Maschinenbau GmBH
is a German company established in 1955
specializing in automated systems, textiles,
and environmental remediation.
Neuenhauser combines state-of-the-art design
with exacting manufacturing standards,
ensuring maximum performance
and earning them a sterling reputation
among their customers worldwide.
This Super Screener gives you access
to all of that quality and productivity
at a fraction of buying new.
Call or email today
to arrange an in-person inspection.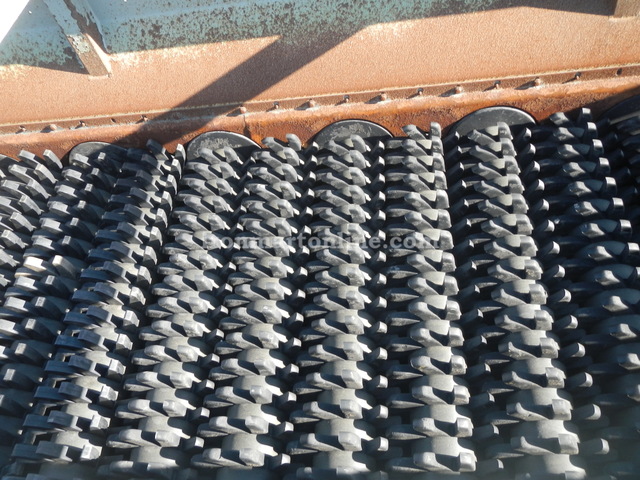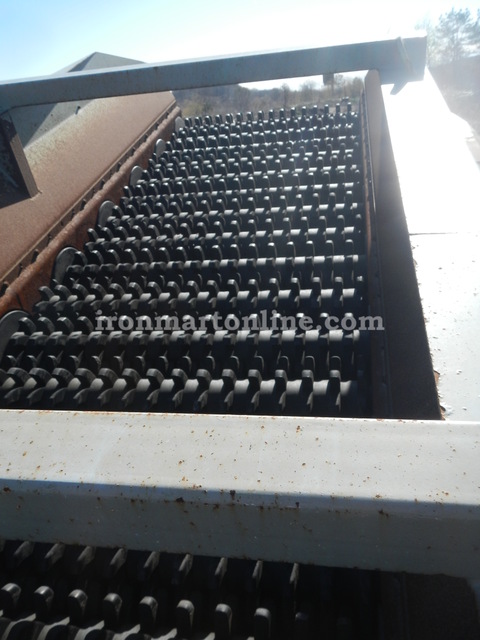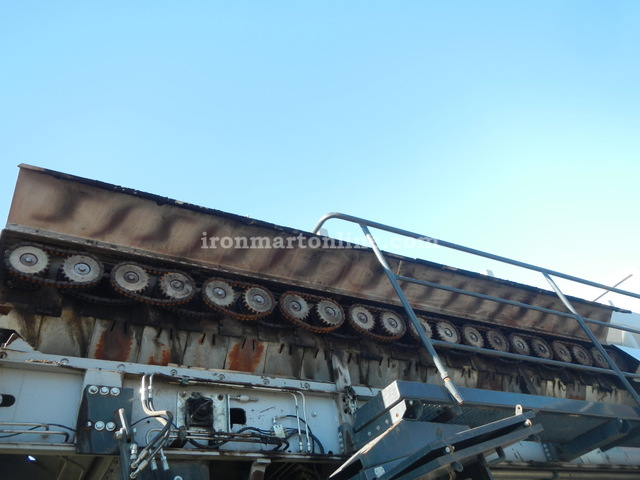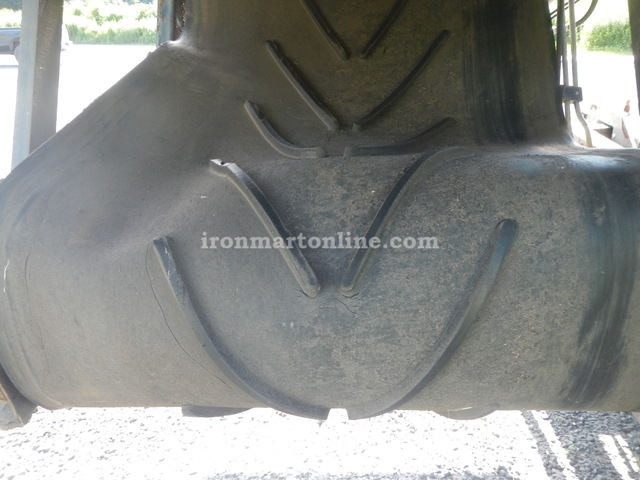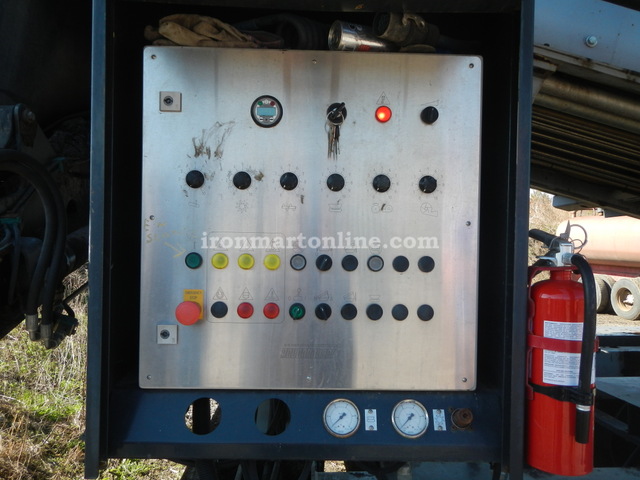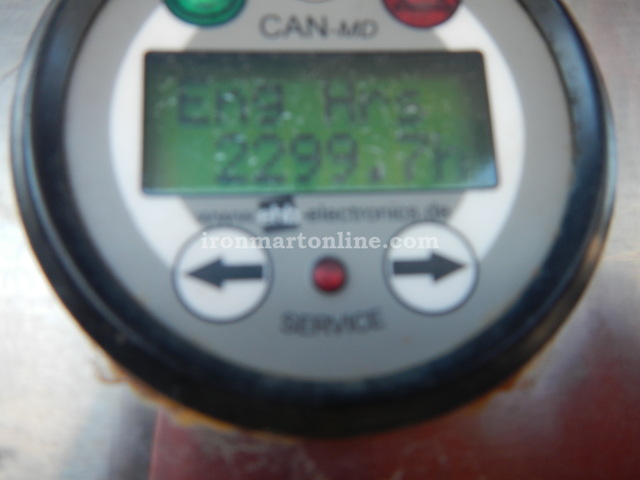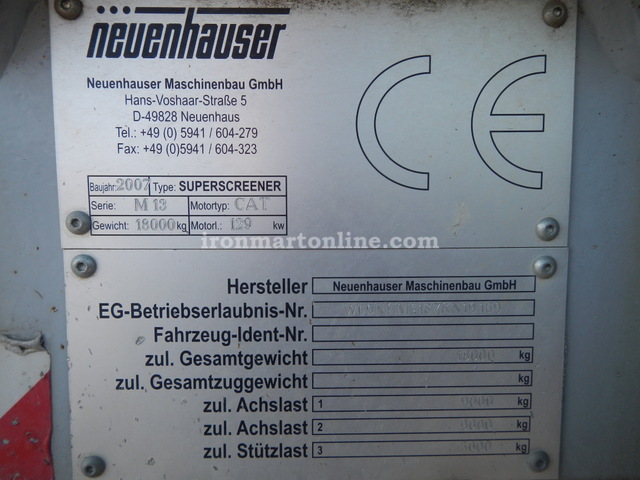 BUY IT NOW !!

This super screener is located in Tremont, PA 17981
We make every effort to accurately represent the condition
of all items advertised and or represented.
This machine is sold on an as-is basis,
with no warranty, express or implied.
(Standard selling Practice for the industry)
For this reason, we strongly encourage and support
a pre buy inspection of any item
before you purchase it.
Please understand I don't own this Super Screener personally
I am a full time broker selling for a customer
My goal is to bring the buyer and seller together
I do my very best to tell you what I know
Do You Need Help Marketing Your
Equipment, Boat, Plane, Car or Truck?
Your Questions and Comments Welcome 24/7
Contact Jay Trevorrow
Voicemail or Text: 973-886-3020
Email: [email protected]
Please Leave a Detailed Email or Voicemail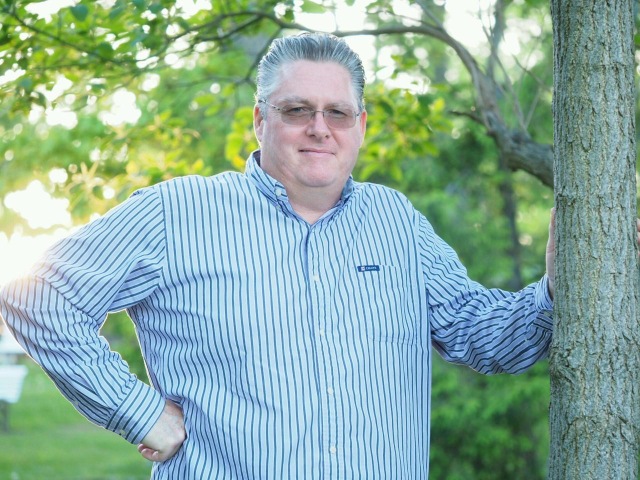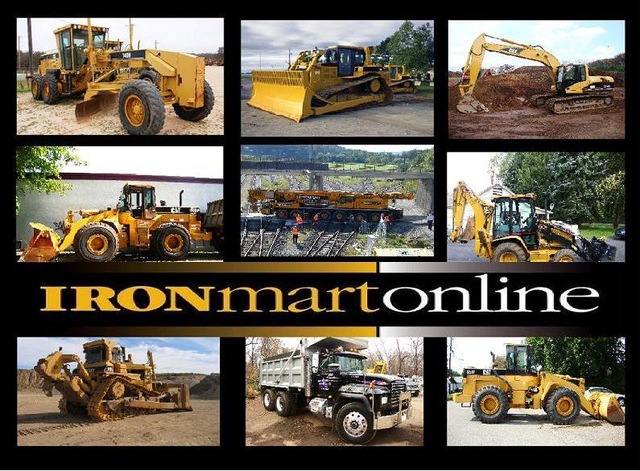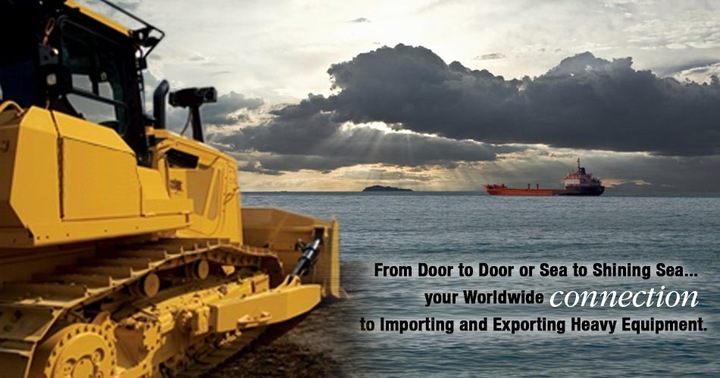 UPC:

2007:

S/N W09NHM2187KN19169

Manufacturer:

Neuenhauser Maschinenbau

Engine:

172 HP CAT 3056 DITA

Hours:

2300

45'x8'6"x13'1" (LxWxH):

18,000 kg (39,683 Pounds)

Screen Deck:

Three Individually-Driven Screen Assemblies

Suited For:

Paper, Drywall, Manure, Mulch, Soil... Name It

Location:

Tremont, PA 17981

More Photos/Info:

See Below

Contact:

Jay Trevorrow: 973-886-3020